Are you an organization freak? I am. Almost 3 years ago I started using blog planners to keep all my blogging stuff organized and under control. I have used it since then, some months more than others but I always use it. The thing is that as my blog grew also did my need to keep things organized. So I started creating my own planner and this weekly blog marketing free printable I end up being an awesome help for my day-to-day blogging post.
Weekly Blog Marketing Free Printable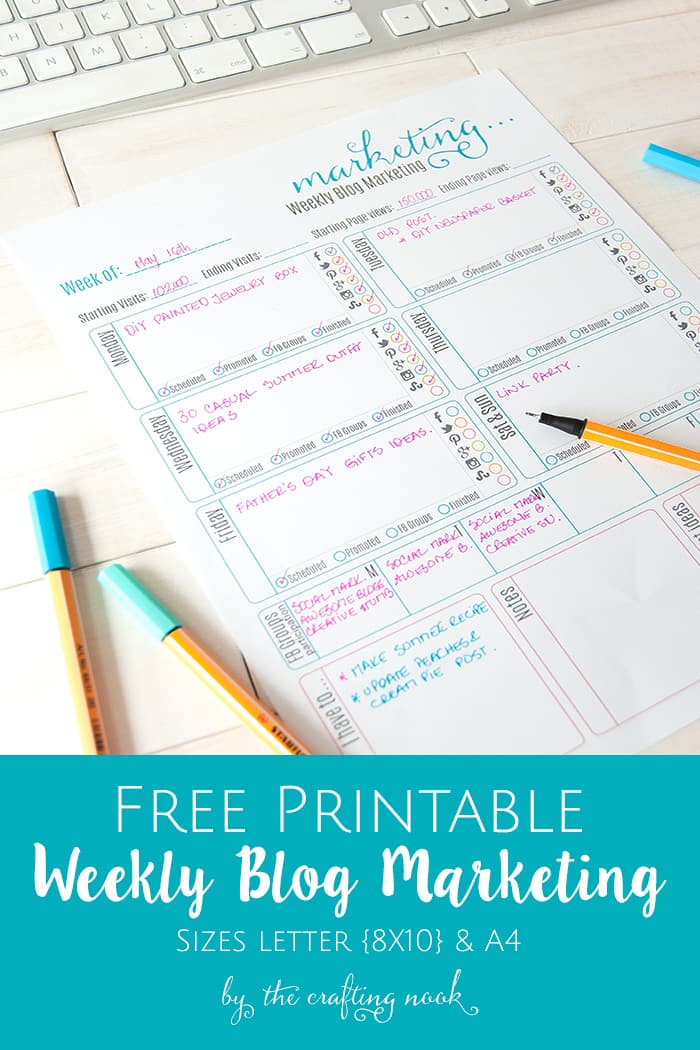 I know most of you who are bloggers probably like organization as well, so I decided to share with you this freebie made with love and a cute and clean design. No matter where you are, you can choose your paper size: Letter & A4. So you can print it in whichever paper you use in your location.
Want to check out and download the weekly blog marketing free printable?