Woot woot! Today I have my friend Dana from This Silly Girl's Life sharing a SUUUUPER Yummy Chocolate Covered Strawberry Jello Cookies recipe, Oh my!!! I really hope you are hungry… if not, well wait to read her recipe…
Chocolate Covered Strawberry Jello Cookies
I'll leave you with her.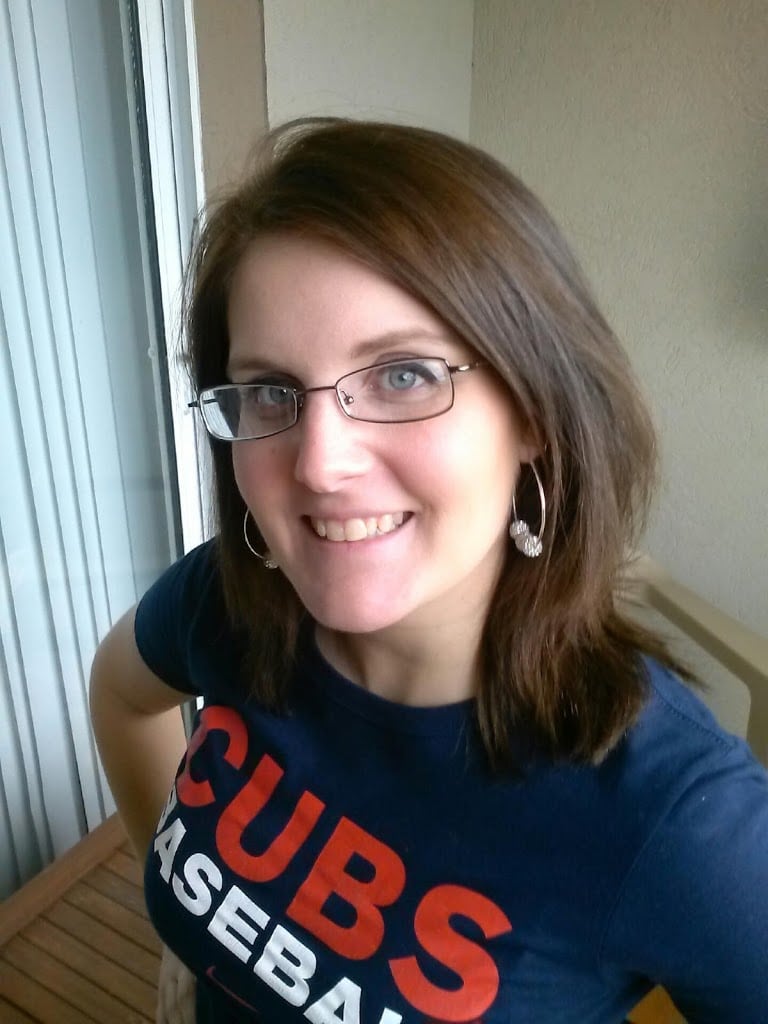 Hi everyone and thanks to Cami for letting me guest post today! I've brought you this cookie recipe and I know it sounds a little strange but trust me, they are deeeelicious! Even my Hubby was surprised at how good these tasted! I got the recipe for the jello cookies from I heart Naptime but if you know me even a little bit I always have to put my own twist on things. That's how these chocolate covered strawberry jello cookies were born!
This recipe is so easy even I didn't mess it up! Now, that's saying something! This is a half batch that makes 18 cookies.
Ingredients
1 3/4 Cup All-purpose Flour
1/2 tsp Baking Powder
3/4 Cup Unsalted Butter (1 1/2 sticks)
1/2 Cup Granulated Sugar
1/2 Egg
1/2 tsp Vanilla Extract
4 Tbls Strawberry
Jello Powder
Pinch Kosher Salt
6 oz Milk Chocolate Chips (1/2 bag)
Red Sugar for rolling cookie balls in
Directions
Get all of your ingredients ready. Let butter sit on counter for a few hours to get nice and soft. Crack egg into a bowl and whisk so you can use just half of the egg. In separate bowl mix together the flour, baking powder and salt. Pre-heat oven to 350 degrees. In a bowl add butter and with hand mixer beat butter until fluffy. Add granulated sugar and beat until it is fully incorporated and is lighter in color about 3 minutes. Add the vanilla, the half egg and mix. Gradually with about 1/4 of the mix at a time, add the flour mixture. Beat this until it forms a dough. Add the jello and knead it in the bowl until it is fully mixed and all of the dough is the pink color. Add the chocolate chips and knead into the dough by hand.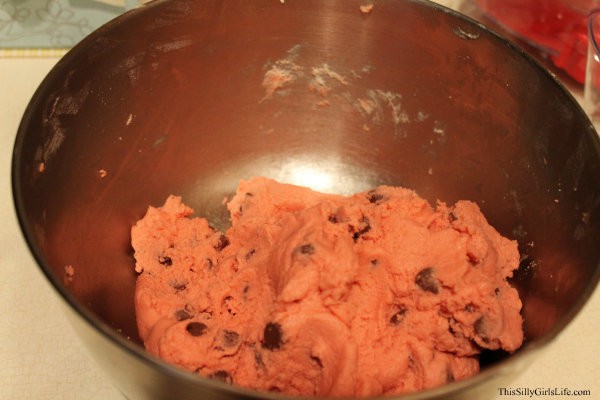 Place in the fridge for about 10 minutes so the mixture gets nice and cold before heading into the oven. On a plate mix together a couple tsp of the red sugar with the same amount of dried jello. Now, pinch off pieces of dough and roll into balls about 1 1/2 inches big. Roll this into the sugar mixture and place on greased baking sheet. Once all the balls are rolled flatten them with a bowl or something that is flat on the bottom.
Make the cookies about 1/2 inch thick and place into the oven. These will now bake around 10 minutes but check them at 8 minutes to make sure they are not burning. When they are cooked take baking sheet out of oven and let sit on counter for 2 minutes. With a spatula remove cookies and place on to a cool rack on the counter.
Let cool completely and enjoy! I hope you enjoy this recipe for chocolate covered strawberry jello cookies.
Stay tuned for more dessert recipes, I have tons of ideas in this little head of mine!!
Thanks so much for reading, please visit my blog This Silly Girl's Life for more recipes, crafts and fashion posts!
Dana DeVolk
This Silly Girl's Life
Awsome and Yummy recipe, isn't it? What do you think?
Till Next time!