Helloooooo guys, today I have an awesome recipe here, and guess what? it is one of my biggest weakness LOL and Jessie from The Thriftiness Miss is who is showing us how to make this delicious Rocky Road Brownies OMG!!!!
Rocky Road Brownies
I'll leave you with her…
Hey there TitiCrafty readers! I'm Jessie from The Thriftiness Miss.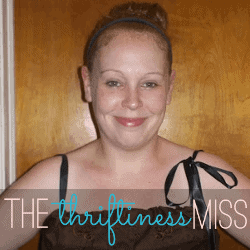 I'm super excited to be here today guest posting for Camila. I've got a super yummy and easy brownie recipe inspired by my favorite flavor of ice cream… Rocky Road!!
I love a good semi-homemade recipe and using baking mixes is one of the best ways to do it. All the dry ingredients are measured out and ready for you. All you have to do is add the wet stuff and then expand upon that for something that's your own.
My two favorite desserts in the world are rocky road ice cream and brownies, so it was only a matter of time before I ended up combining them to make one heavenly piece of chocolaty goodness. Here's my recipe…
Ingredients
1 packaged brownie mix
Eggs, water, and oil according to brownie package directions
1/2 cup chopped peanuts
1 cup mini marshmallows
Directions
Preheat your oven and prepare brownie mix according to package directions.
Mix in peanuts and marshmallows, place in a greased 8X8 pan for a thick brownie or a 9X13 pan for a thinner one.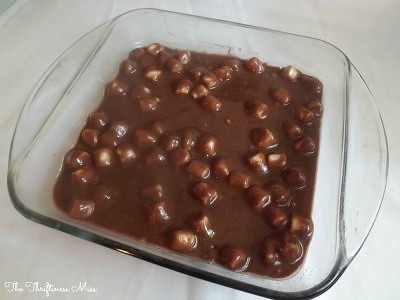 Bake according to package directions, then check the middle by inserting a toothpick. Because of the added marshmallows, I had to add on 20 minutes to my baking time. However, all ovens are different.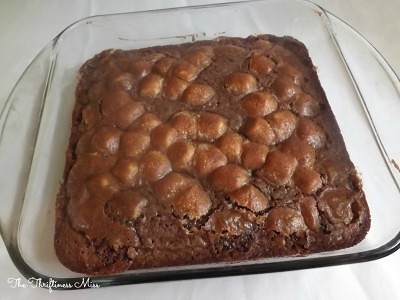 Make sure and keep a close eye on them after the recommended baking time is exceeded.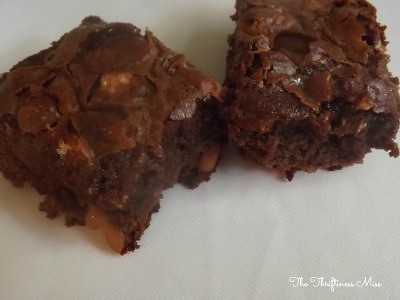 Let cool before cutting and serving and try not to eat the whole pan yourself.. They're that good!!
I hope you liked my Rocky Road Brownie recipe. A big thank you to Camila for having me today! Stop by and see me sometime at The Thriftiness Miss! Enjoy.

AWESOMEEEEEEE, Brownies are one of my biggest weaknesses LOL, What do you think???
Till Next time!