Mango Parfait with Pastry Cream
Hello The Crafting Nook Friends! This is Fabiola from Fabifabu.com and I am very exited to be the guest blogger today. I love DYI, thrifting, cooking and refinishing furniture. Hope you to see you around! Mango is my favorite fruit for its sweetness, texture and variety. It is a multifaceted fruit, which you can use in drinks, desserts, salads and savory recipes. Today I'm sharing this delicious Mango Parfait with Pastry Cream!
Mango Parfait with Pastry Cream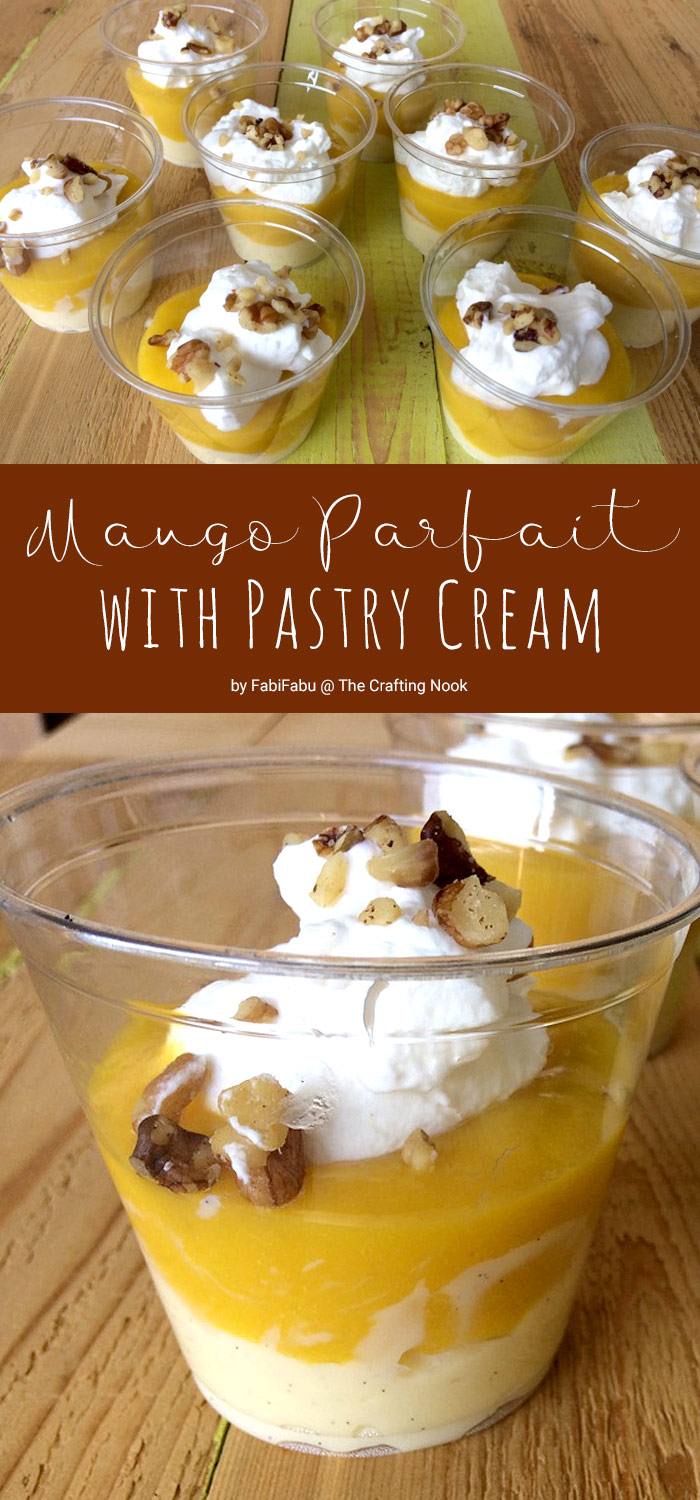 Taking advantage of the quantity and variety of mangoes found locally, I bought a box of 12 at a local supermarket for $3.99. What a great price!
To take full advantage of all the product, I gave myself the task to wash, peel and cutting into small pieces all of the mangoes. I froze the remainder for future use and today, I bring you an exquisite Mango Parfait recipe with pastry cream, whipped cream and nuts.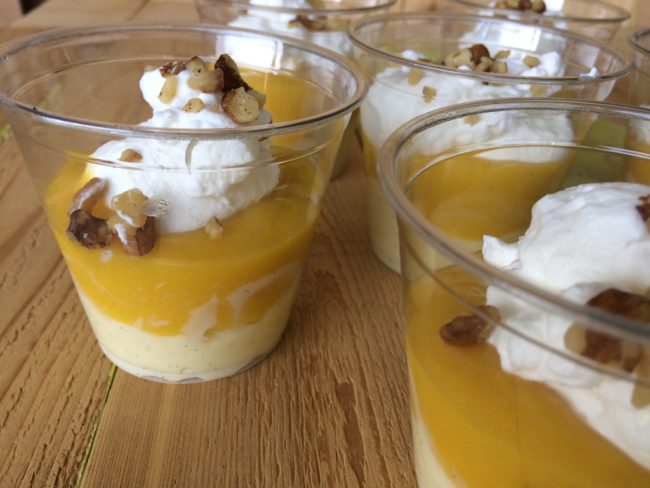 Ingredients for Pastry Cream:
3 cups of milk
3 eggs yolks
1/2 cup of sugar
1/3 cup cornstarch
1/4 tsp. salt
1 vanilla pod cut lengthwise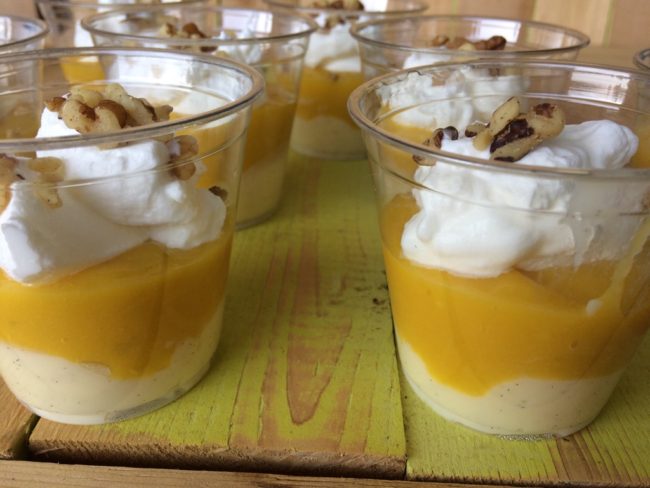 Ingredients for mango puree:
2 ripe mangoes blended in a food processor
Ingredients for whipped cream:
1 cup of heavy cream
2 tablespoon of sugar
For garnish: Optional
Directions: For Pastry Cream
Prepare an ice bath.
Beat eggs yolks with milk until incorporated.
Mix sugar, cornstarch and salt in a non stick saucepan.
Add the yolk and milk mix and the vanilla pod.
Cook on medium/low heat stirring constantly until thickened and gets to a boiling point.
Boil for 1 minute and remove from heat.
Place the pan in the ice bath. Move softly for a few minutes until cool. Cover with food film, and refrigerate for 1 to 2 hours.
Make layers of pastry cream, mango puree, whipped cream and nuts! Enjoy!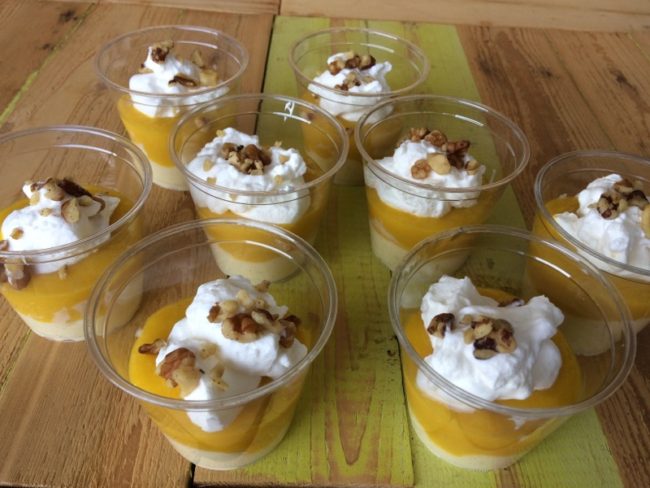 Make sure to like my Facebook Page!
Also, follow me on Instagram @fabifabucom
Thanks for commenting, sharing, and likes!!!
If you like this recipe, you might love these too:
Til' next time...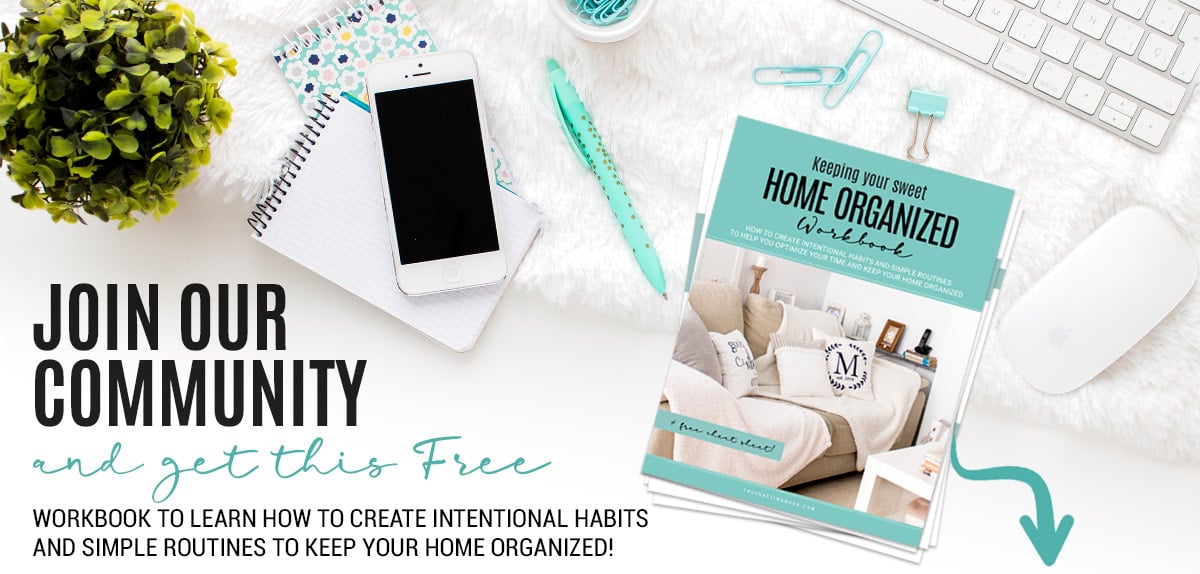 GET INSTANT ACCESS TO THE HOME ORGANIZED WORKBOOK
Plus freebies, printables, exclusive content, tips, stay connected, be the first to know great offers and Product Launches!
Disclaimer: By clicking on the "Yes, I want it" button above you are giving me your consent to collect and use your information according to the law and My Policy Privacy and The Cookie Policy. Zero Spam I promise!