These individual frozen Oreo strawberry pies are absolutely the most delicious dessert you might ever try. Making these cuties might have been my biggest addiction. You have a creamy texture, with this mixture of flavors from the Oreos, the strawberries and all the other ingredients that makes this dessert one of a kind. I really have to say, I don't know how I didn't try this earlier and now I don't know how I'm gonna stop thinking about what flavors to use in the next one.
Individual Frozen Oreo Strawberry Pies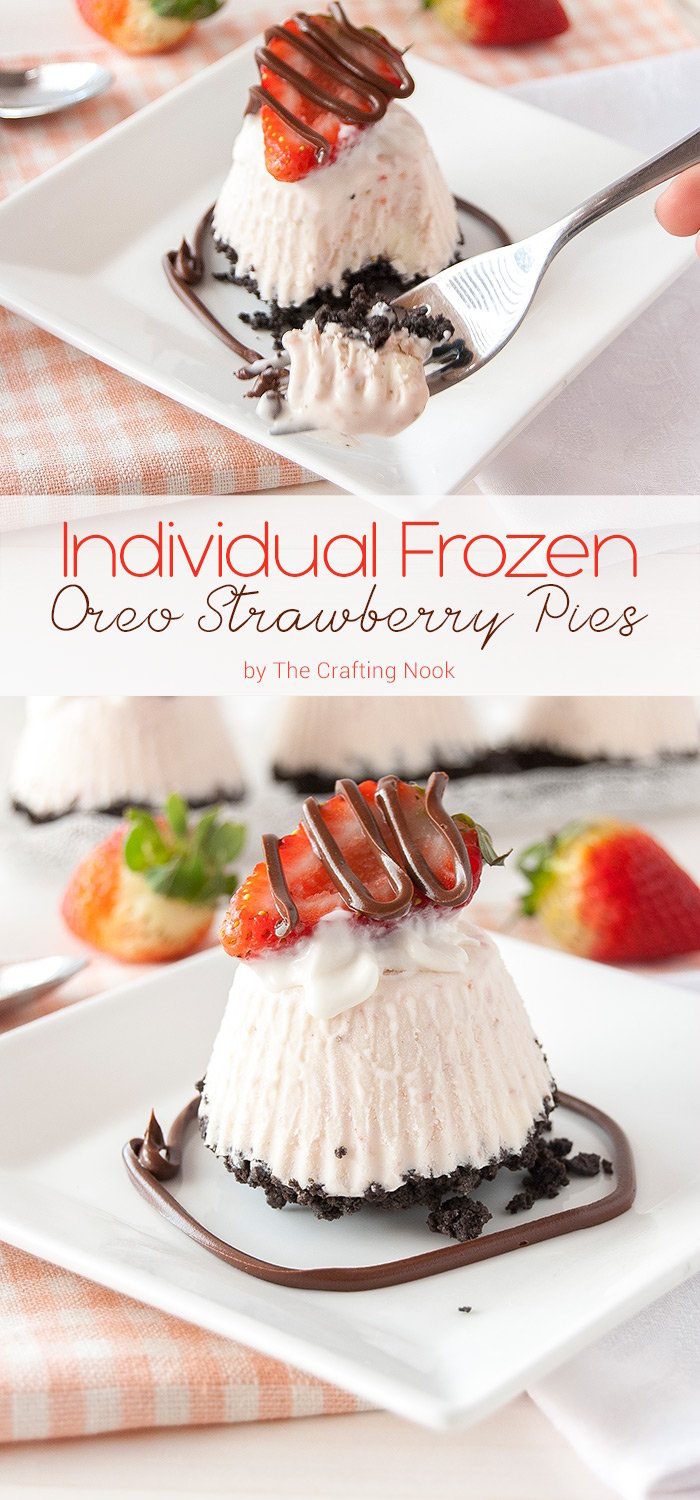 It's really simple to make. I got hooked with 2 recipes from Dana of This Silly Girl's Life: Individual Frozen Key Lime Pies and Chocolate Covered Strawberry Icebox Bars. I knew right away I had to make them. Not sure why it took me so long. The thing is that I wanted to make the individuals kind but I also wanted to use strawberries. So what did I do? A mix of both ideas LOL.
This recipe could be the perfect recipe for your Valentine's Day romantic dinner, or any other day that you might want to add a special flavor combo to your special day. This recipe screams romance all over it!!! Hope you try it!