I don't know about you but I just love the Swiffer WetJet  (you might think this is a sponsor post but it's not, quite the contrary). I'm always looking for many ways to save money and Since I live in Spain and here we don't have the swiffer and I wanted it badly, I would have to buy MANY replacement bottles and bring them here. I don't know if you have notice that those bottles can not be opened just like any other bottle to be refilled. It just doesn't coil easily o.O.
Money Saving Tip: How to Refill your Bottle of Swiffer Wetjet.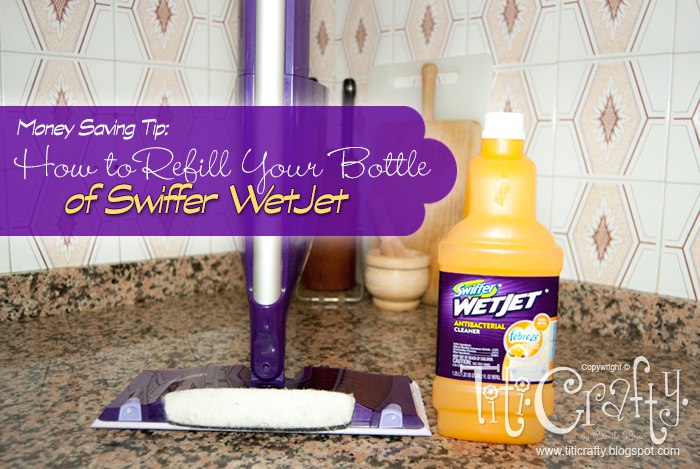 So looking through internet an youtube I found many tips to open it and refill the bottle but I didn't trust them until I found one that made more sense and my mom and I gave it a try, and it worked!!!. So, I'm sharing this with you, at least those of you who like this thing and don't know how to refill and stop buying the bottles.
The Reason why I love this so  much is because it's practical, it's easy to use and I don't need to use the bucket full of water and squeeze the mop, I do it twice a month anyway though but it's better than doing it 2 to 3 times a week. When I mop I do it with very hot water and mop twice every room, a deep cleaning. Then I just use the swiffer to keep the house clean and fresh. It makes the cleaning super easier. I could replace the pads with some microfiber towel as well but I really like them so that's the only thing I haven't replaced, they are not so expensive anyway and every pad I can use it 2 to 3 times (my apartment is not big lol).
Refilling it is Super Easy and you can use your favorite cleaning products. I love Lysol Lavender and thankfully I have one that smells just like it!.
So here is the best way to refill your bottle!!!
Put some water to boil, make sure it covers 1/4 of the bottle from the lid.
Once is boiling, turn it off and immerse the bottle upside down into the water without touching the bottom of the pot.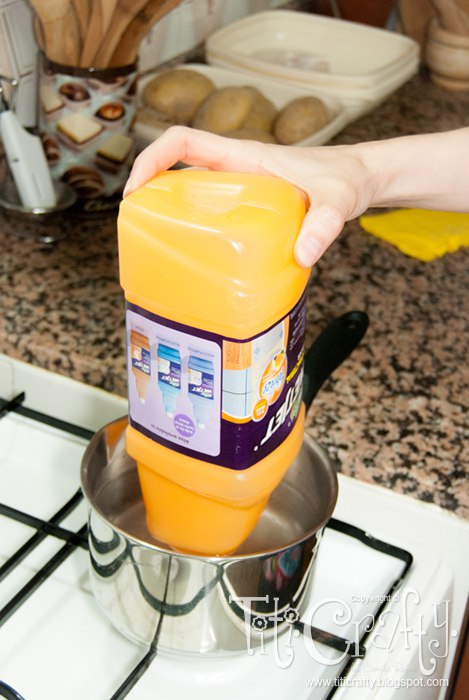 Wait for a couple of minutes
With a wet cloth (if it's warm is better) just open it up.
Tadaaaa!!!!
Now refill it with water and your favorite product.
Close it until you heart it click a couple of times and it's done.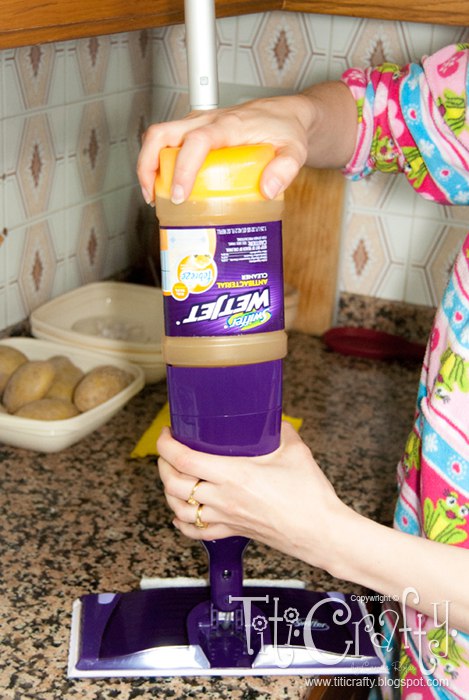 Put it back in your Swiffer and it's ready to be used!!!
SUPER EASY, RIGHT???
What do you think? Useful, or what???