Nutella Stuffed Crepes with Bananas.
Hello everyone!!!, Are you up to some sweet treat today? Oooh I am!!!. I made this Stuffed Crepes with Bananas the other day, and let me tell you this was good. I had eaten nutella Stuffed Crepes but never with bananas, so I gave it a try, Oh my!!!
Nutella Stuffed Crepes with Bananas.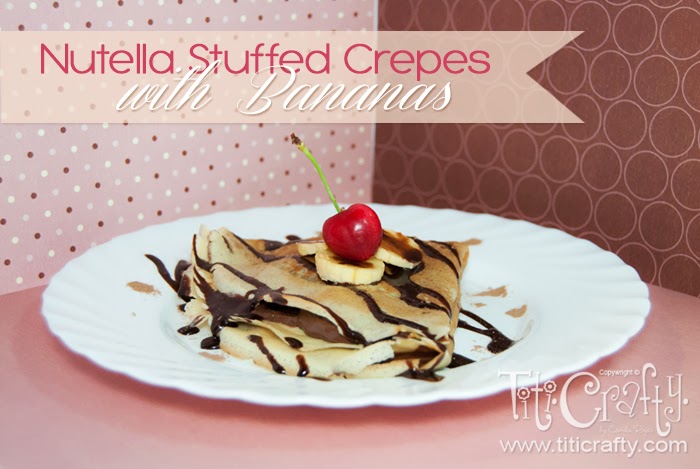 So I'm sharing this delicious dessert with you guys!. I'm sure you are going to enjoy it till the last tiny piece!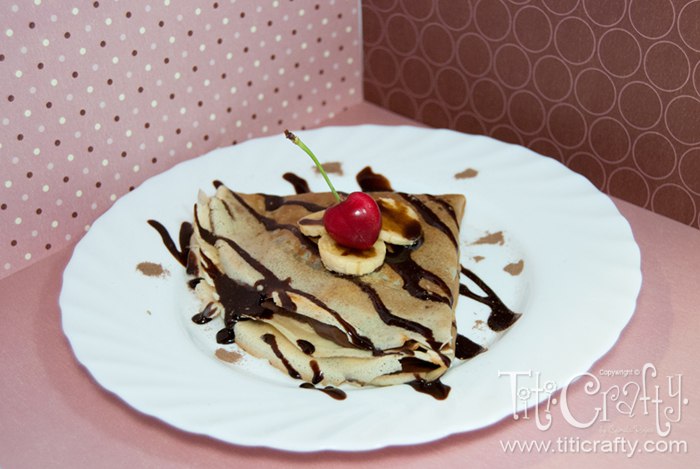 What you need:
125 gr. (4,5 Oz) Flour
1/4 lt. Milk
3 Eggs
1 tbsp Sugar
1/4 tsp coarse salt
Nutella
Bananas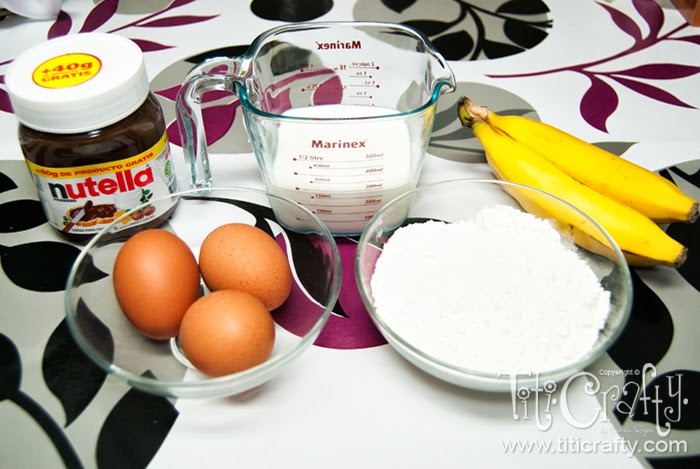 In a blender, combine flour, sugar, salt, milk and eggs until the mixture is smooth and there are bubbles on top. Let it sit at least 15 minutes at room temperature.
Heat a 12-inch nonstick skillet over medium. Lightly coat with oil. Add 1/3 cup of the mixture and swirl to completely cover bottom of the skillet. Cook until underside of crepe is golden brown, 2 to 3 minutes.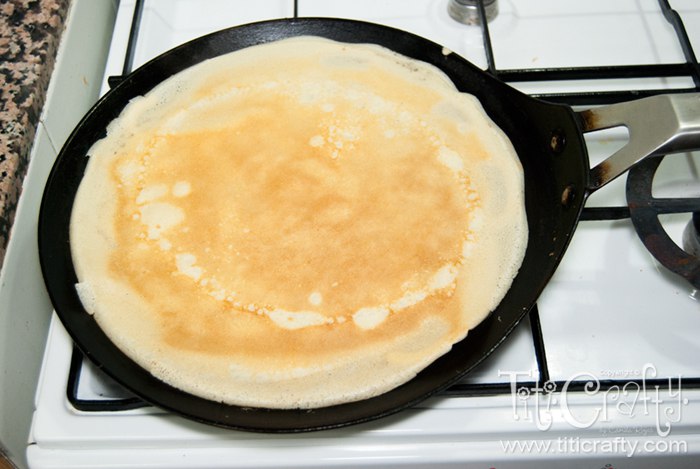 When the edges are loosen, with a rubber spatula and your fingertips, quickly flip it. Cook 1 more minute. Slide crepe out of skillet and repeat with remaining mixture.
Now spread nutella all over the crepe. Cut the bananas in thin slides and place them in one half of the crepe.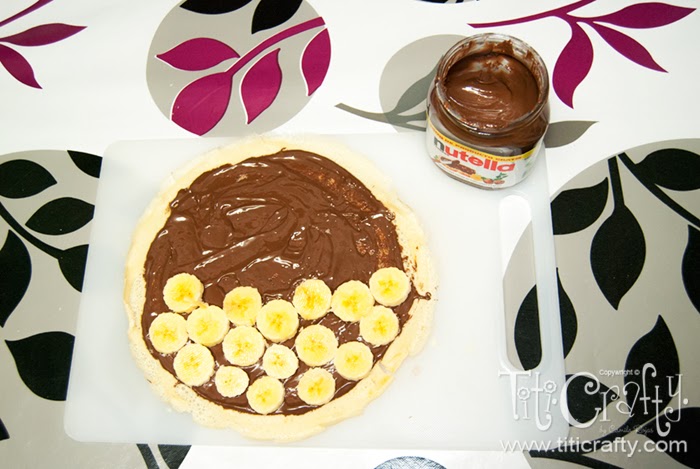 Fold the crepe over the bananas and then fold again. It will become a triangle.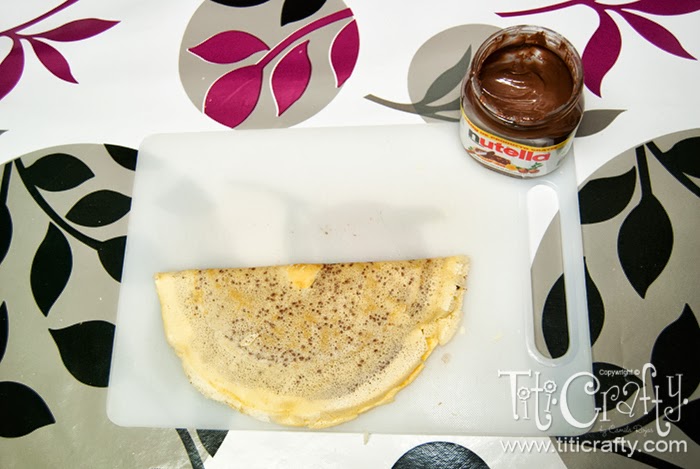 You can buy a Hershey's Syrup or make one at home like I did. Just Mix in a small pot 1 tablespoon of unsalted butter, 3 tablespoon of chocolate (I used nesquick) and 2 or 3 tablespoon of milk. First in medium heat melt the butter and add the chocolate it will become scrubs, then add the milk and mix until is smooth. Wait until is cool.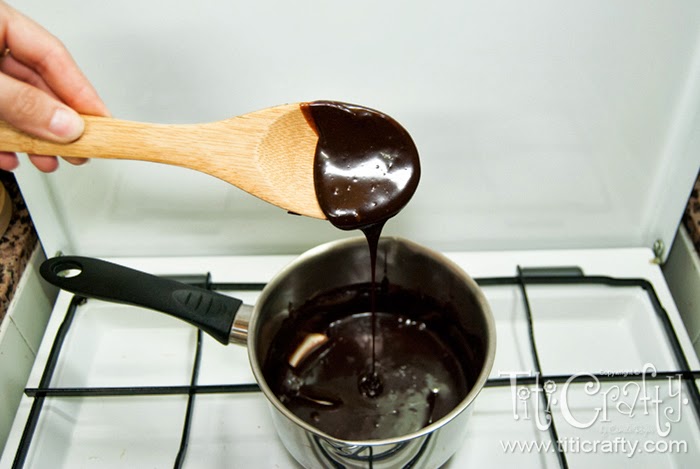 Just spread the syrup over the crepe and decorate if you want. =D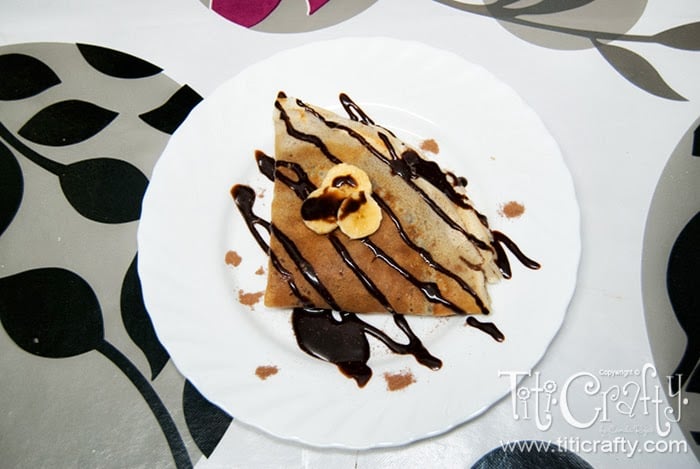 Done!!!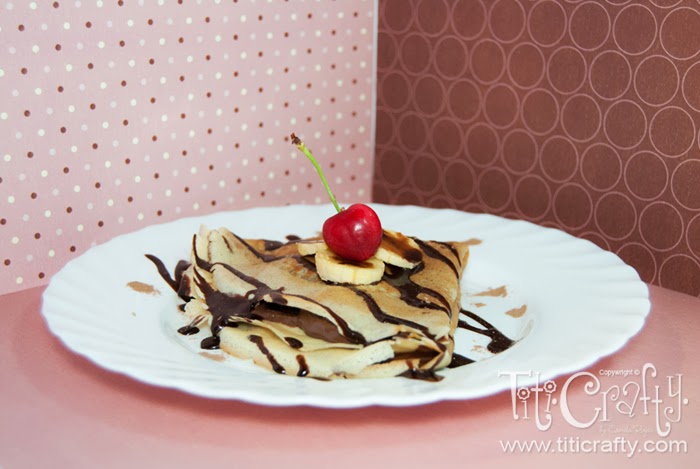 What do you think?… Yummmy isn't it???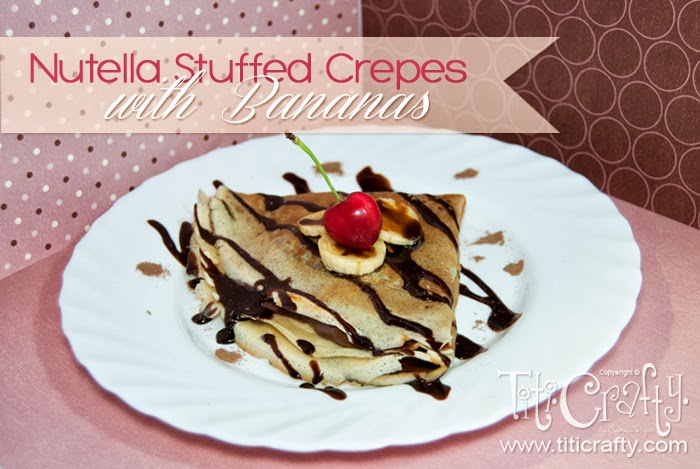 Til' next time...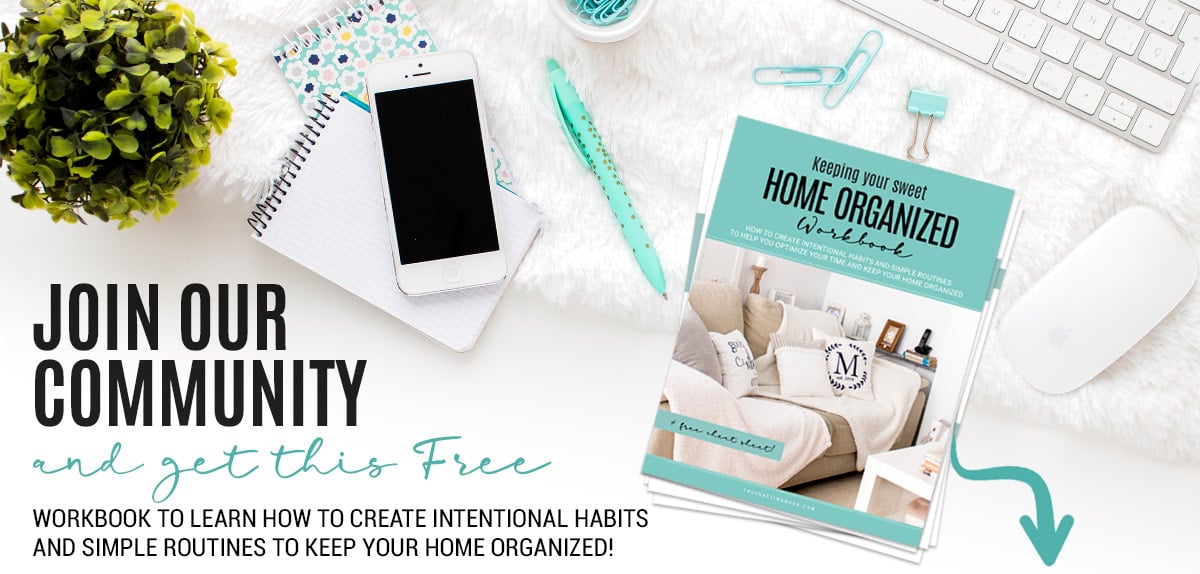 GET INSTANT ACCESS TO THE HOME ORGANIZED WORKBOOK
Plus freebies, printables, exclusive content, tips, stay connected, be the first to know great offers and Product Launches!
Disclaimer: By clicking on the "Yes, I want it" button above you are giving me your consent to collect and use your information according to the law and My Policy Privacy and The Cookie Policy. Zero Spam I promise!