Peaches and Cream Pie with Strawberries
When I was living in Venezuela I used to go often to a specific bakery because I LOOOOVED their pies, specially the Fruit and Cream Pies Yuuummm!. Here I haven't seen anything like it so I made my own version of it and let me tell you this Peaches and Cream Pie with strawberries turned out delicious!!!
Peaches and Cream Pie with Strawberries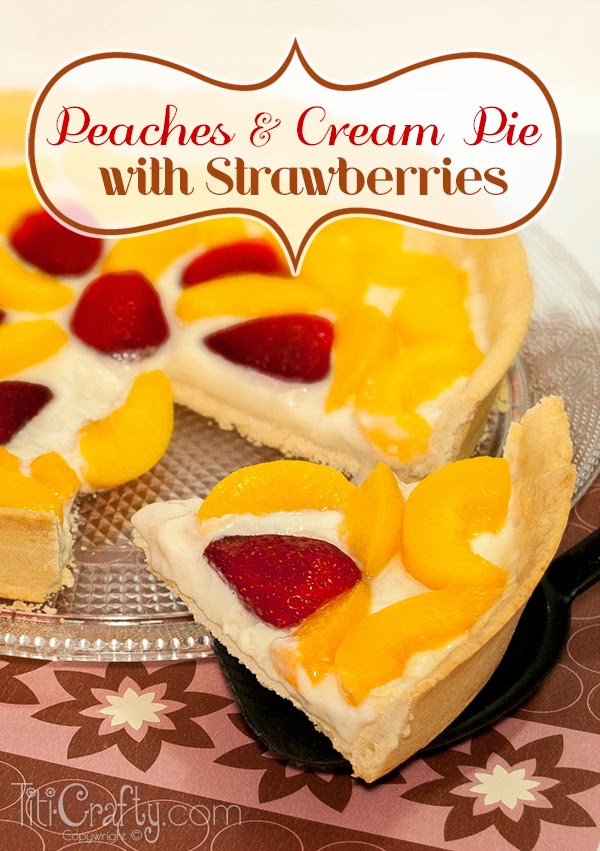 It's quite easy to make and it only takes about 30 minutes if you have the pie base ready and like 15 more minutes if you make it as I did!. To make the pie I used a common known recipe in Brazil for pastry called Pâte Brisée, it is similar to the pastry found in a tart.
Ingredients
The Pastry

200 gr (7 Oz) of flour
4 tbsp of sugar
100 gr (3.5 Oz) of butter (or 1 stick)
1 egg
Cream
1 Can of Sweetened Condensed milk
¾ Can of whole milk (it doesn't have to be exact, I use the same condensed milk can just to measure)
2 tbsp of cornstarch
1 Can (about 400gm/14Oz) of Peaches
100 gr (3.5 OZ) of Strawberries
Any other fruit if you like
Directions
Preheat the oven to 375 degrees Fahrenheit (180 ºC).
For the pastry, place the flour, butter, sugar and the egg into a medium sized bowl and mix until combined. The dough will become like modeling clay and very greasy. Leave it rest for about 20 min while you make the cream.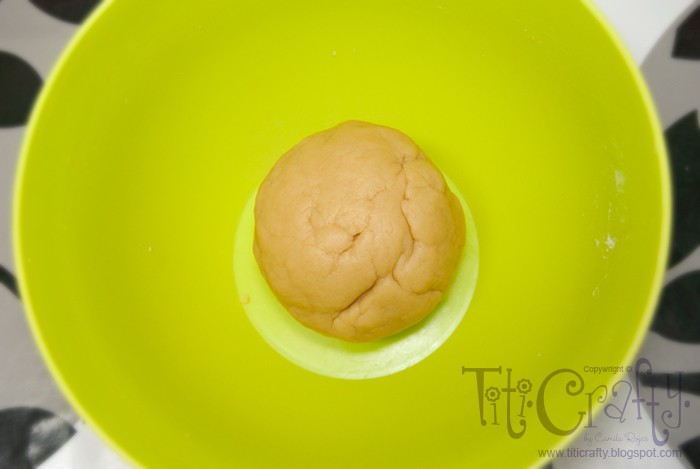 In a medium pot, pour the condensed milk. Use the same can to measure the milk to ¾ of the can and add the cornstarch and mix it well. Pour it into the pot with the condensed milk and mix. Bring to a simmer over low heat while constantly mixing with (spoon or whisk) to avoid scorching until it's thickened. It is suppose to be very thick. Then put it away for a while.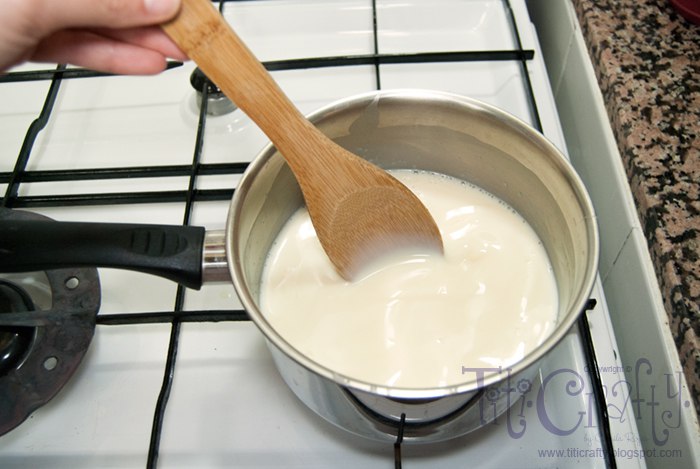 Go back to the pastry. Grabbing pieces press dough into the pan and along sides of pan. Pinch it with a fork a few times to avoid air bubbles and put it in the oven for 10 to 15 minutes or until the pastry gets golden brown.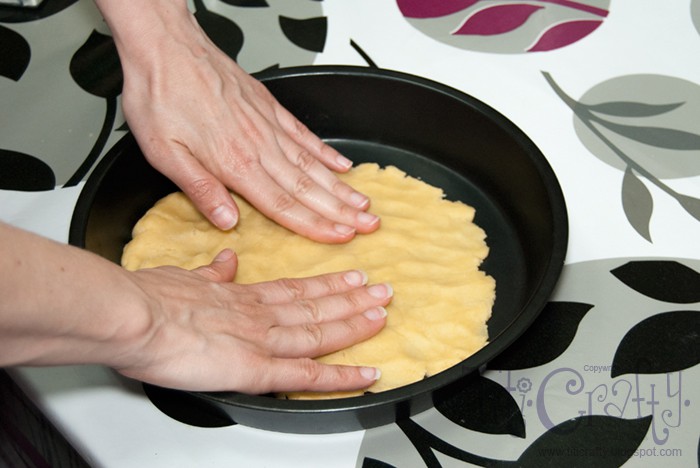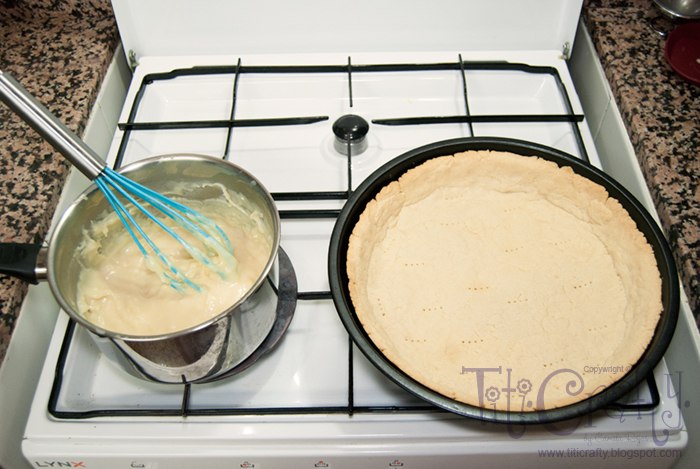 Pour the cream into the pastry and decorate it with the fruits (strain the liquid off the peaches). Leave it for a couple of hours in the fridge. Ready to serve.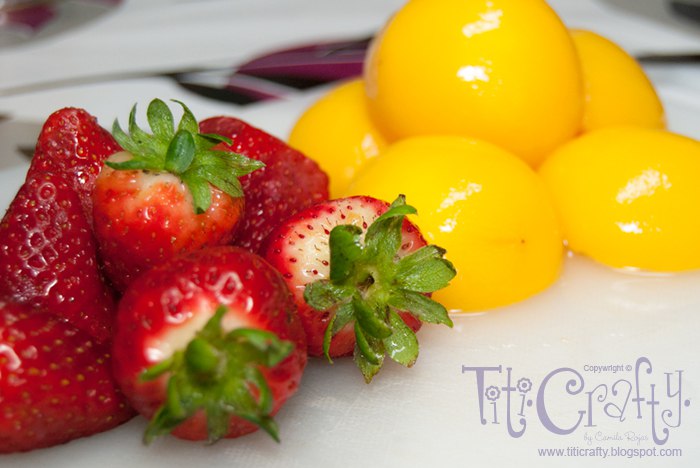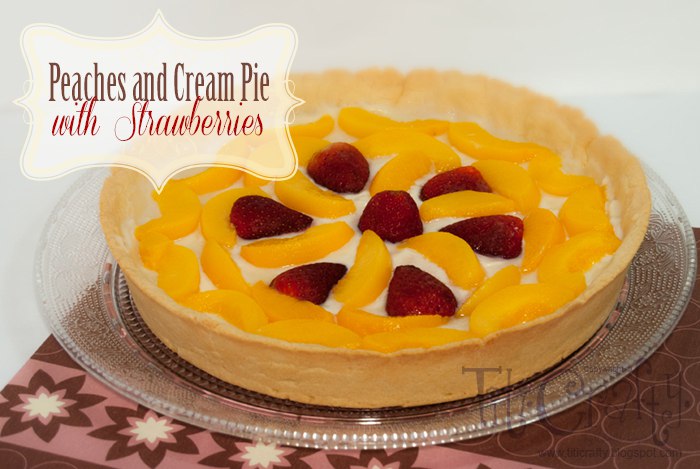 * Optionally you can also add a couple of TBSP of the juice from the peaches to the cream while simmering to give it scent and a bit of peaches taste.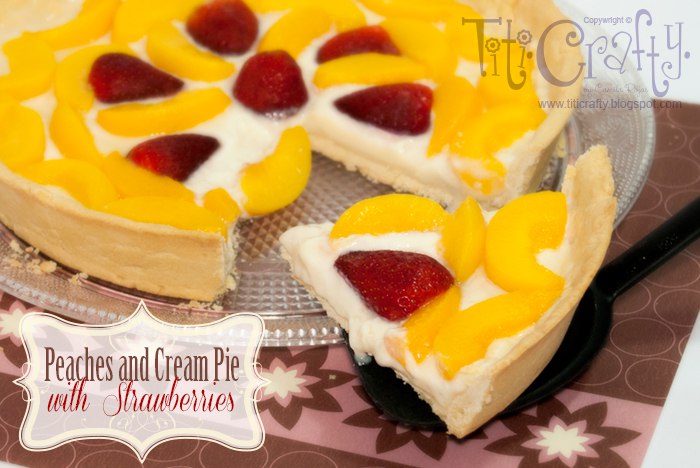 What do you think? Wanna try???
Que les parece? Quieren probar???
Til' next time...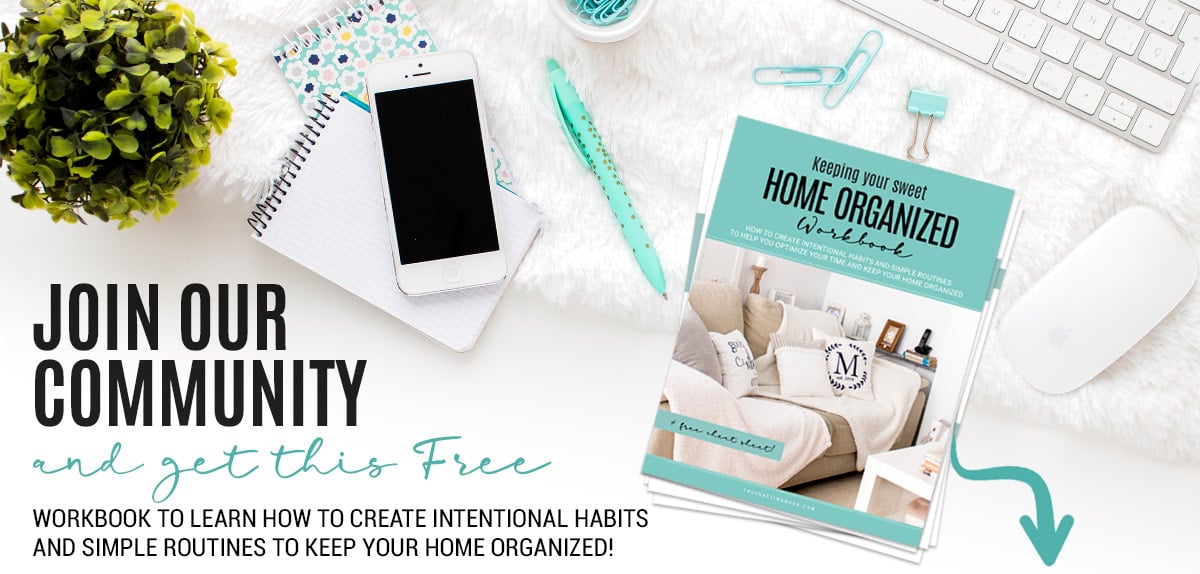 GET INSTANT ACCESS TO THE HOME ORGANIZED WORKBOOK
Plus freebies, printables, exclusive content, tips, stay connected, be the first to know great offers and Product Launches!
Disclaimer: By clicking on the "Yes, I want it" button above you are giving me your consent to collect and use your information according to the law and My Policy Privacy and The Cookie Policy. Zero Spam I promise!