Washi Tape Decorated Candles
Learn how to turn simple candles into some pretty and creative decoration pieces. These Washi Tape Decorated Candles are super easy and fun to make.
Candles are always a great touch to any decoration style and also make great gifts. With just a few extra details you can create unique and gorgeous candles. I have a strong love for Washi tape and I love how these cute Washi tape decorated candles turned out.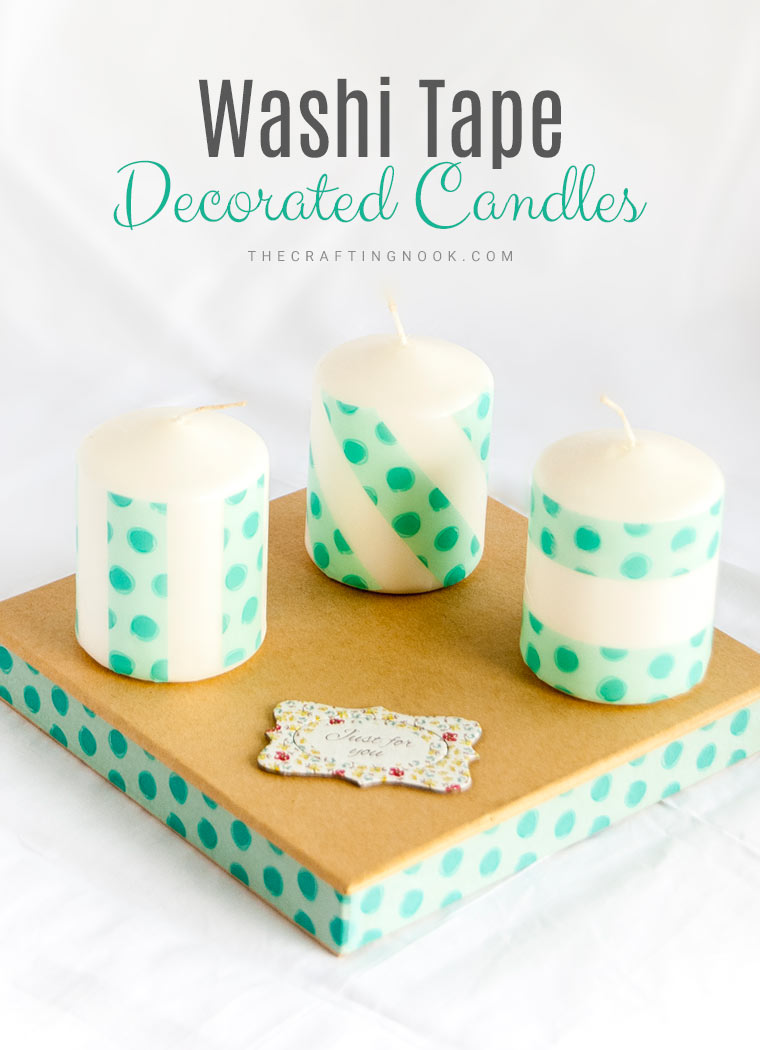 Washi Tape Decorated Candles
Everyone knows by now that I became a huge fan of washi tape LOL. This is a super easy but full of love craft because this was meant to a gift and I was thinking of my mom while making it!.
It's also perfect to make with kids, mine sadly wasn't very interested LOL I guess I'll have to wait and see if she has my crafty genes. You only need a couple of supplies and you are ready to go!.
What is washi tape?
Washi tape is a decorating tape usually made from natural fibers such as bamboo or hemp or the bark of trees native to Japan such as mulberry, mitsumata shrub or the gampi tree. The texture may somewhat simulate masking tape's, washi tape is more delicate and comes in gorgeous designs and strong, durable versatility.
What is washi tape used for?
Imagination is the limit but to give just a few ideas you use washi tape for:
As tape for wrapping gifts (using plain papers fro example)
Wall arts
Custom backgrounds for specific crafts (frames, bookmarks, cards)
Instant Poster Frames
Colorful Washi Tape Pencils
Cover boxes, laptops and notebooks
Buntings
Envelopes
and so much more…
How long does washi tape last?
Washi tape is very similar to masking tape, so it adheres well and can stay wherever it's placed, especially if it's quality washi tape. At the same time, it can easily be removed. If you're making a design on the wall with the tape, I'd say yes it can last a year or more.
So let's start working on this fun project!
You will see that in less than 5 minutes you will transform some plain and boring candles into some really pretty pieces.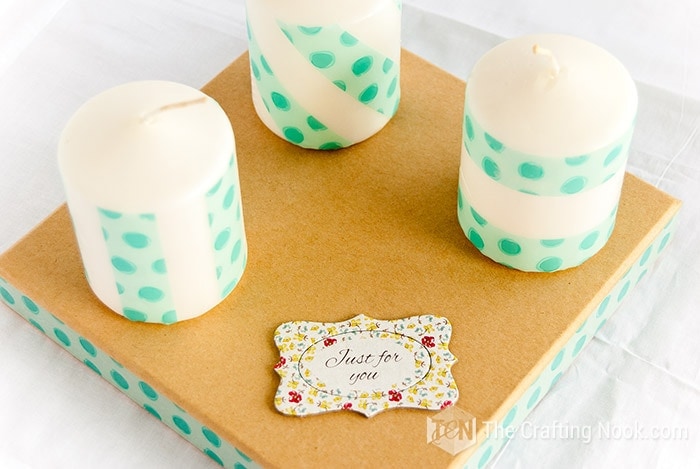 What you need for these washi tape decorated candles:
Candles
Washi Tape design of your choice
Squared cardboard or a box lid (Optional)
Cute tag.
I made 3 candles with the same washi tape pattern but making different decoration on each candle.
On the first candle I applied washi tape only on the bottom and on the top creating stripes.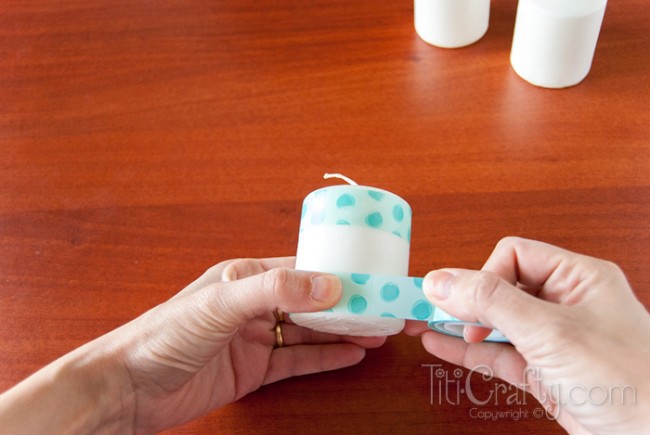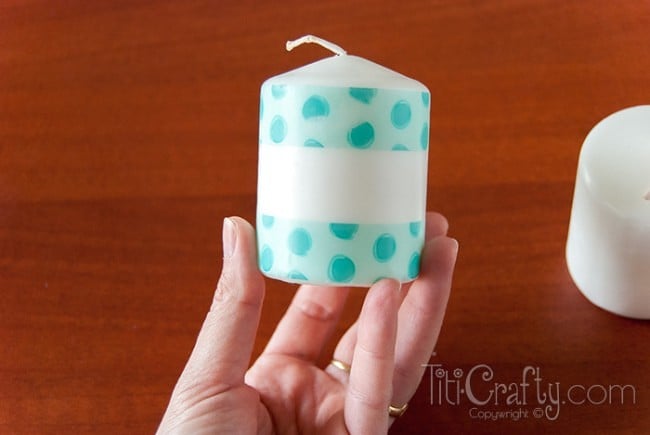 The second candle, I applied the tape in stripes diagonally all over the candle.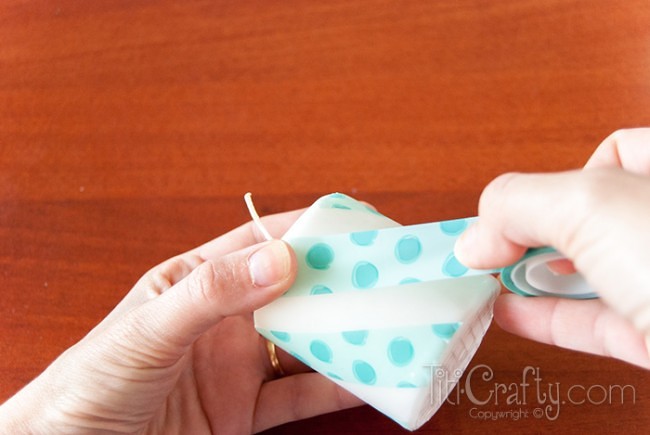 And the last one, I applied the tape in vertical stripes.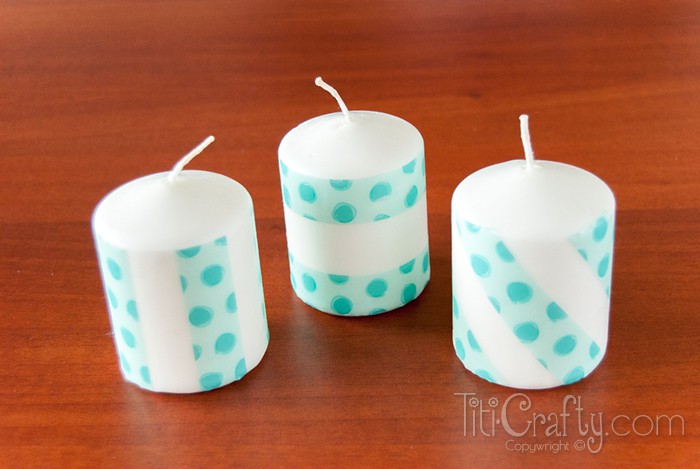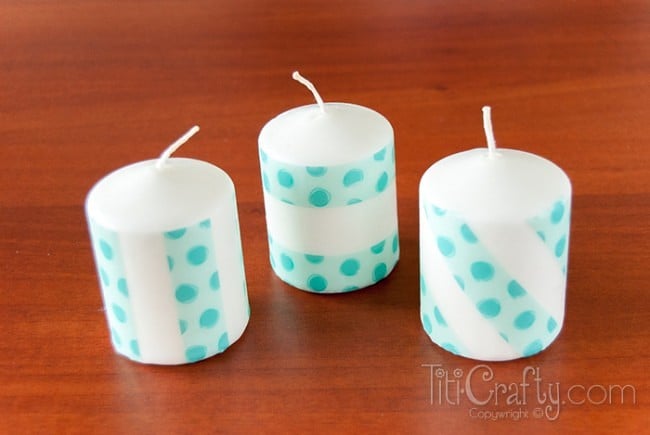 This step is totally optiona but since these were meant to be a gift, I decided to create a base.
I got this cardboard box lid and applied some washi tape around the sides of the lid. Placed and glued one candle on each corner and on the last corner I glued a cute tag I got from a craft magazine that says "Just for you".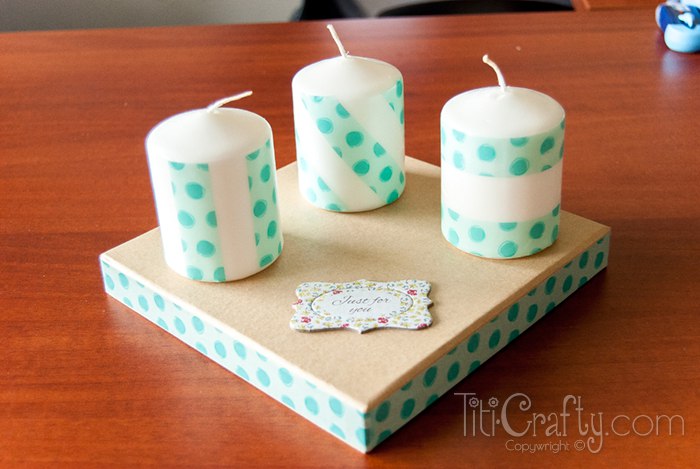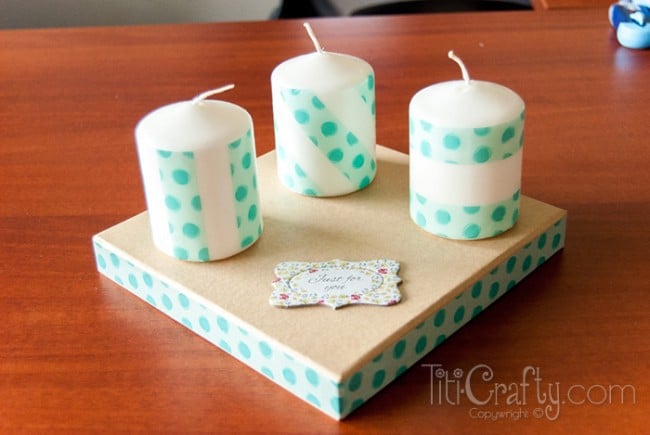 I'm definitely not sure what happens if the candles are used. But since my mom loves candles but she doesn't really burned them, I decided that it would be a lovely gift!.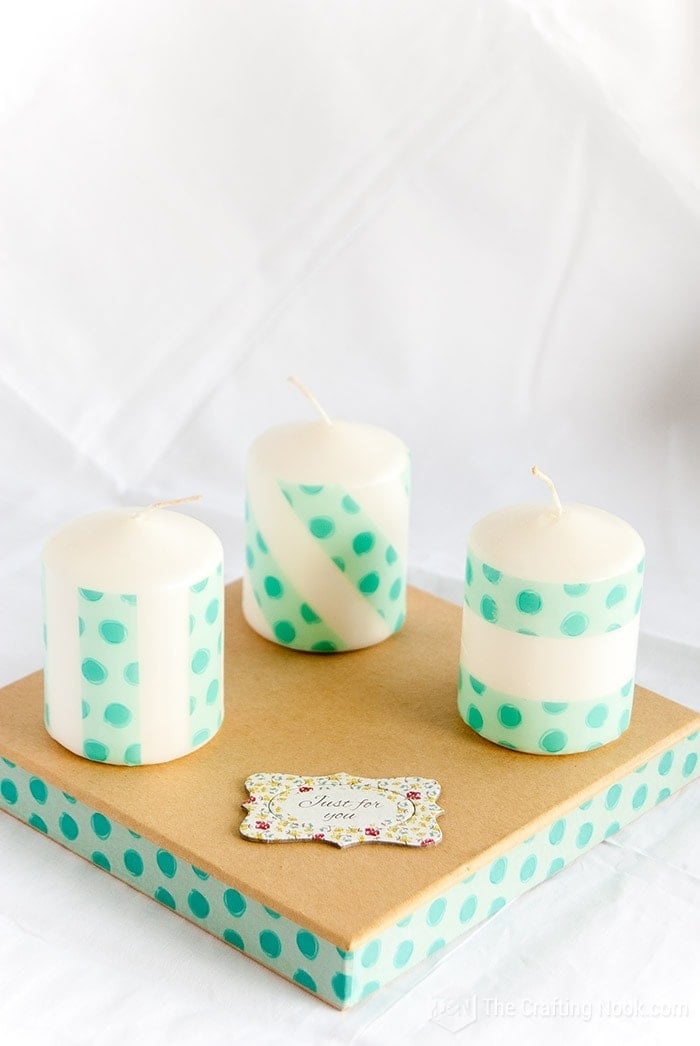 There are so many uses for these candles, for desk decoration, seasonal decor, a gift like this one, match a specific decor. I just love it!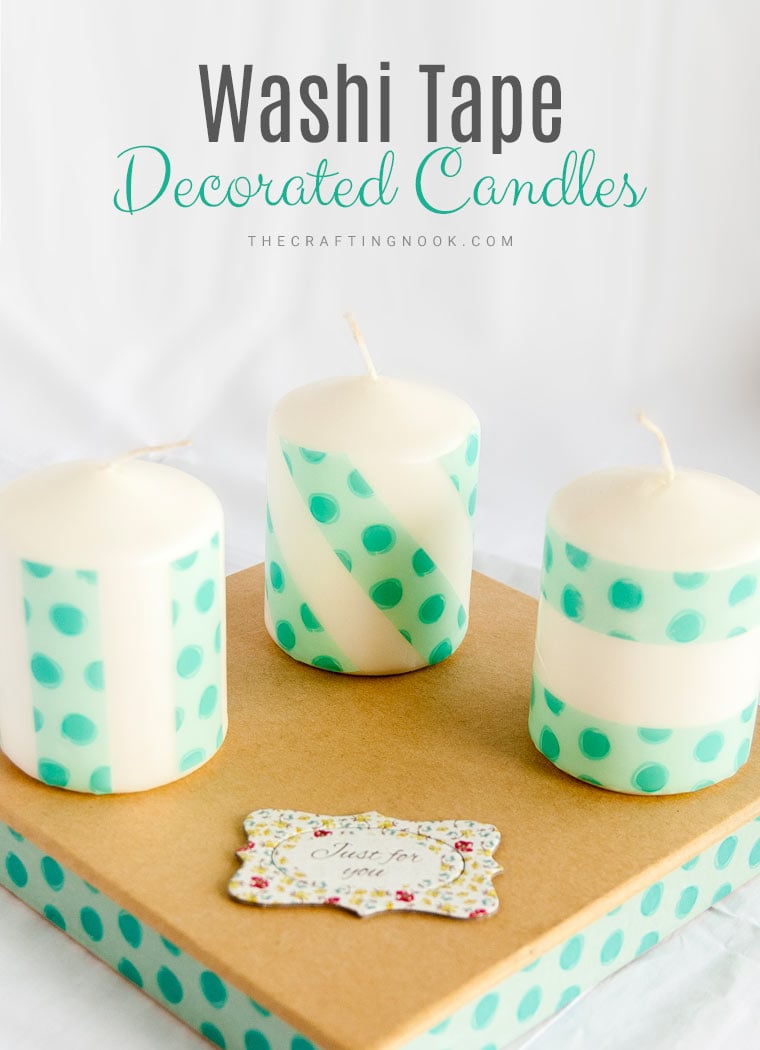 So here you have it! What do you think??? Have you decorated candles before???
If you found this project cute, don't forget to PIN it and share it with frinds!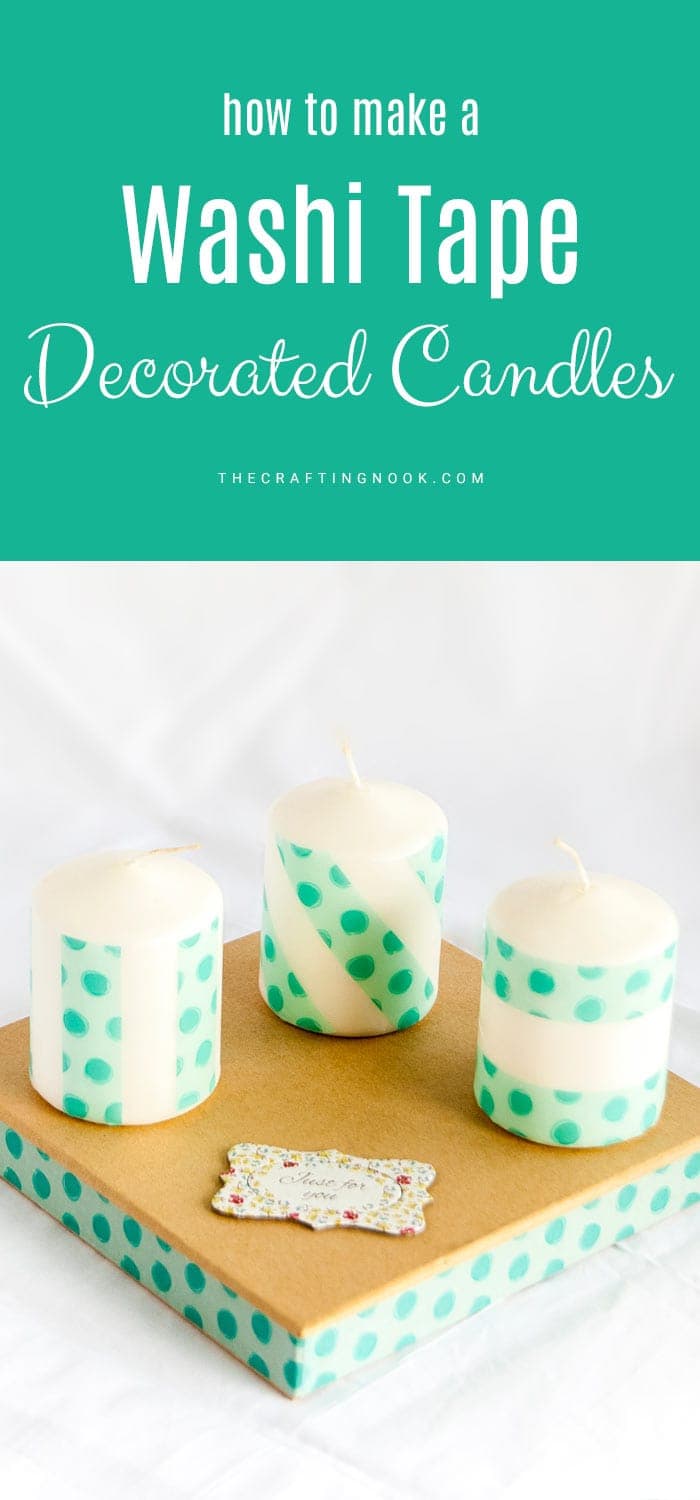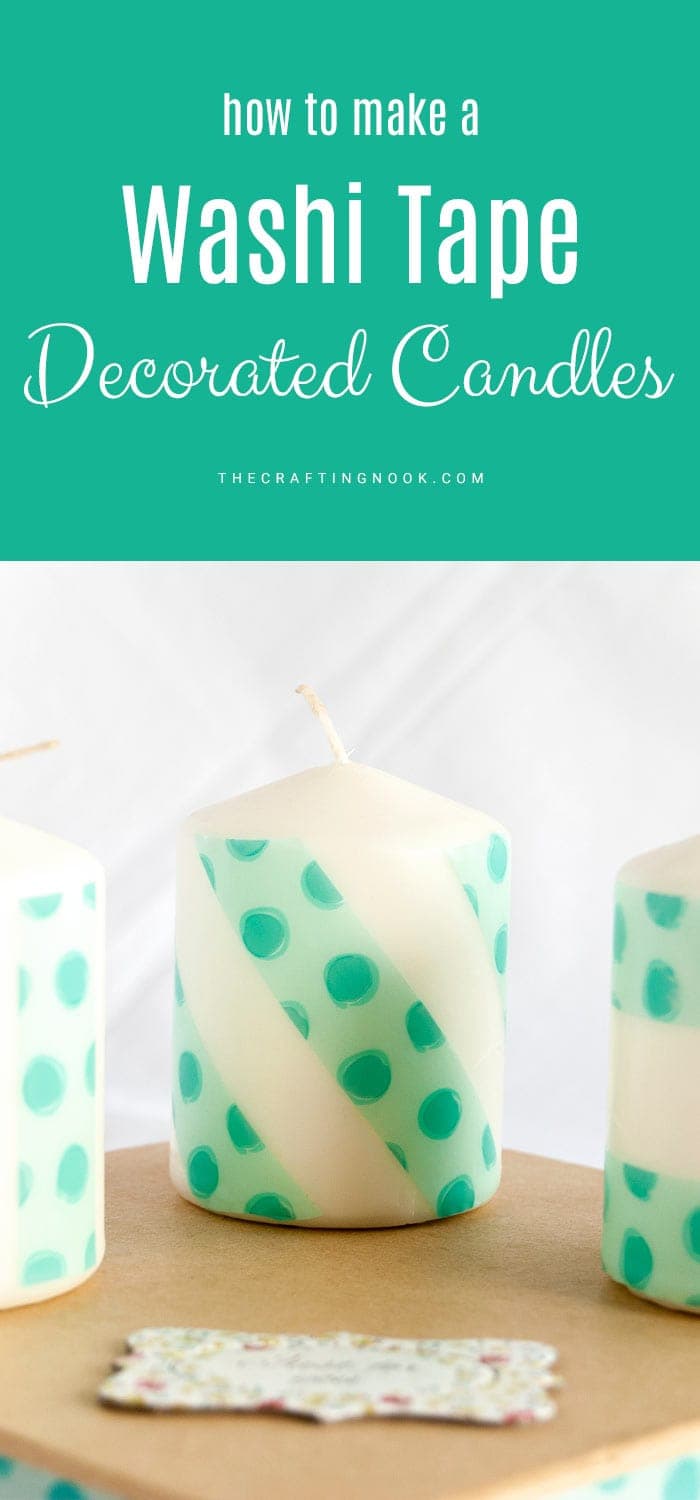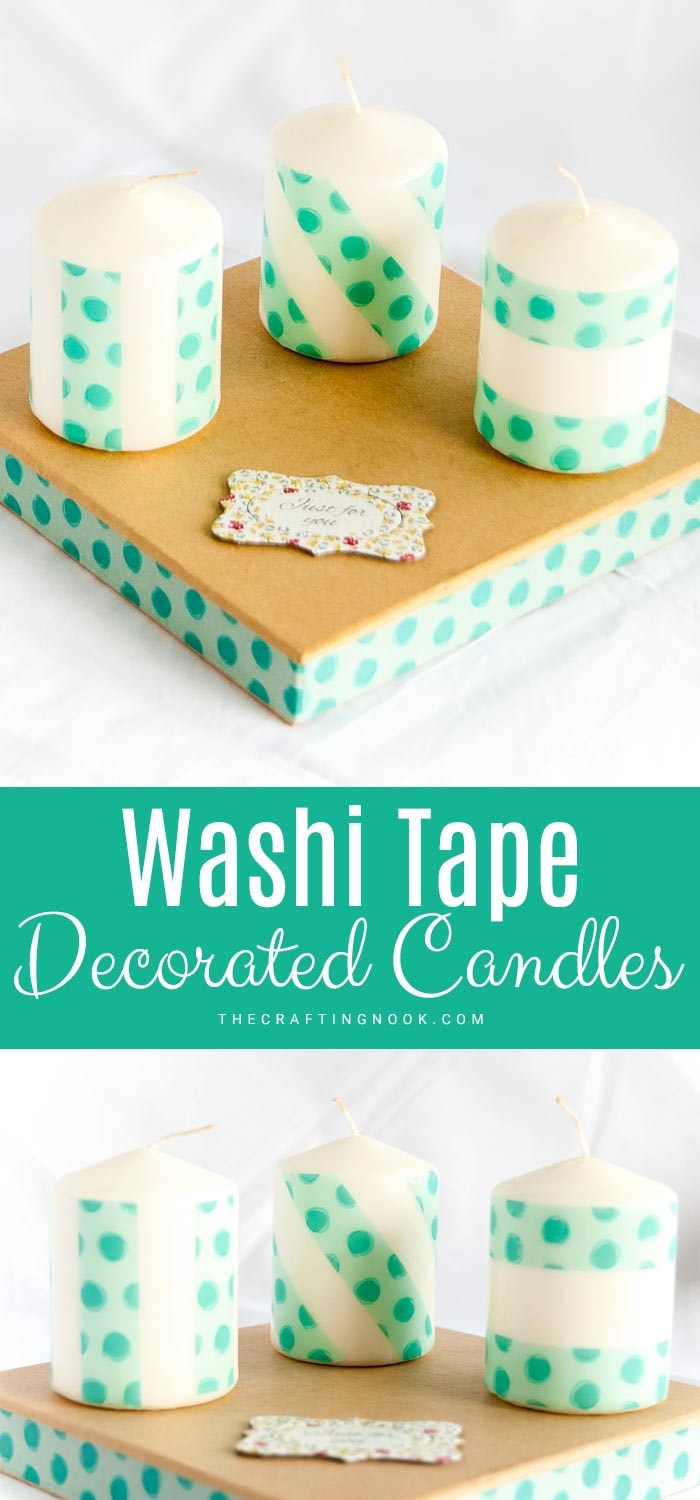 Some amazing washi tape projects from my favorite bloggers:
 If you like this craft you might also like these too:
Til' next time...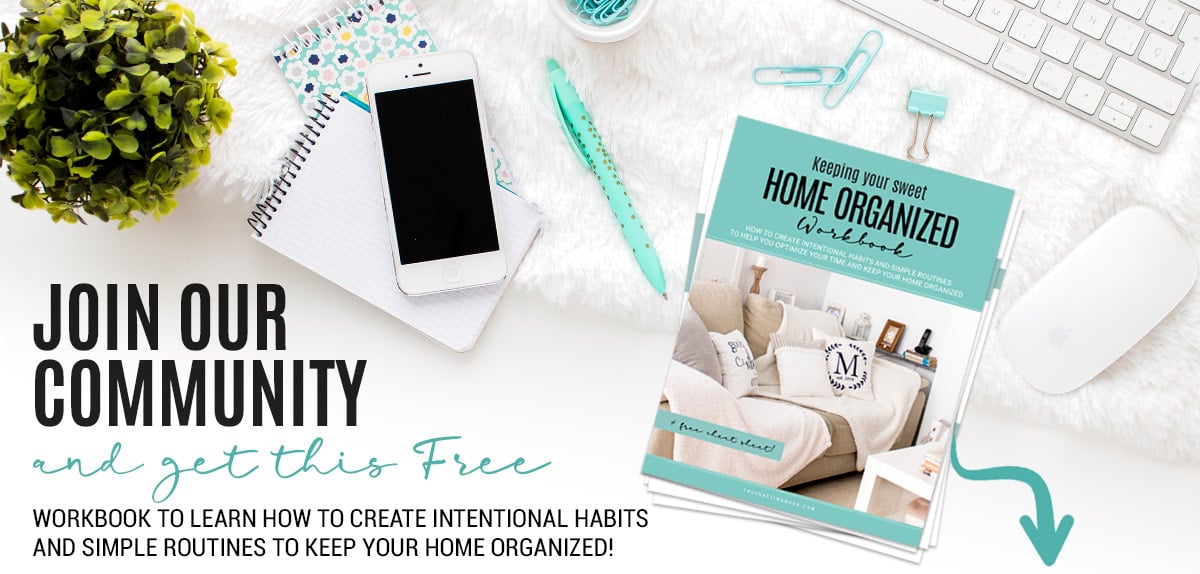 GET INSTANT ACCESS TO THE HOME ORGANIZED WORKBOOK
Plus freebies, printables, exclusive content, tips, stay connected, be the first to know great offers and Product Launches!
Disclaimer: By clicking on the "Yes, I want it" button above you are giving me your consent to collect and use your information according to the law and My Policy Privacy and The Cookie Policy. Zero Spam I promise!