My family and I are finally moving to our own home and I can't help start dreaming about how to decorate my girl's bedroom. It's been my dream ever since she was born and I can't wait to start. Since I still have some time ahead before be able to decorate I thought it would be goos idea to start gathering ideas and inspiration. I found these 20+ extra ideas for girls bedroom decor to sum my previous post 13 girly bedroom decor ideas I gathered last year. The more the better right?
20+ More Girls Bedroom Decor Ideas
I'm so in love with all these ideas, I hope and I can find a lovely way to combine my favorite features of each to create a wonderful bedroom decor for my little princess! I imagine this is every mother's dream and judging by all these amazing creations you are about to see, it must be! I just can't wait!!!!
Let's see all these gorgeous and cute Girls bedroom decor ideas shall we?
Disclaimer: *My round ups are only for inspiration ideas. Just like I do for all my round ups, I get a lot of inspiration from Pinterest. If you are at all familiar with that platform you know there are tons of pictures with no direct links to the original source. Some pictures featured here I found no source for or directed to the wrong one but if you know the source, contact me and I will update this post immediately, thank you so much!
Fancy Farmhouse Bedroom Makeover by How does She?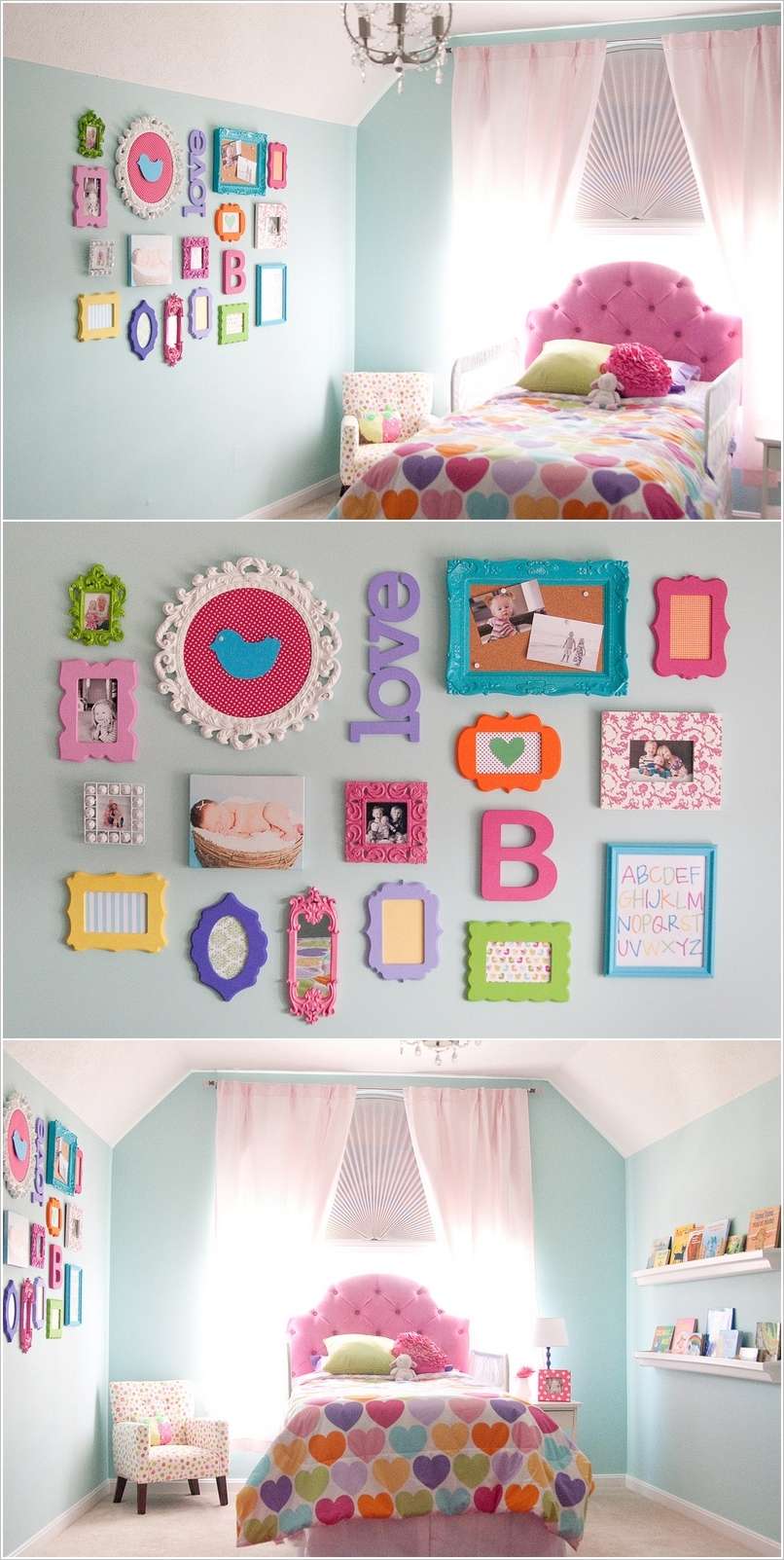 Brynn's Big Girl Room Via Project Junior
CREATIVE AND FUN WAYS TO ORGANIZE BOOKSHELVES FOR KIDS by The Creativity Exchange