Recently I shared how I revamped my old and damaged Blog Planner Folder and a few months ago I shared My Blog Planner, which has been my best friend during my blogging time LOL. Now I decided to go a bit further and create these cute sheet dividers so I could get rid of my uuuuuugly ones LOL.
Blog Planner Sheet Dividers + Free Cut Files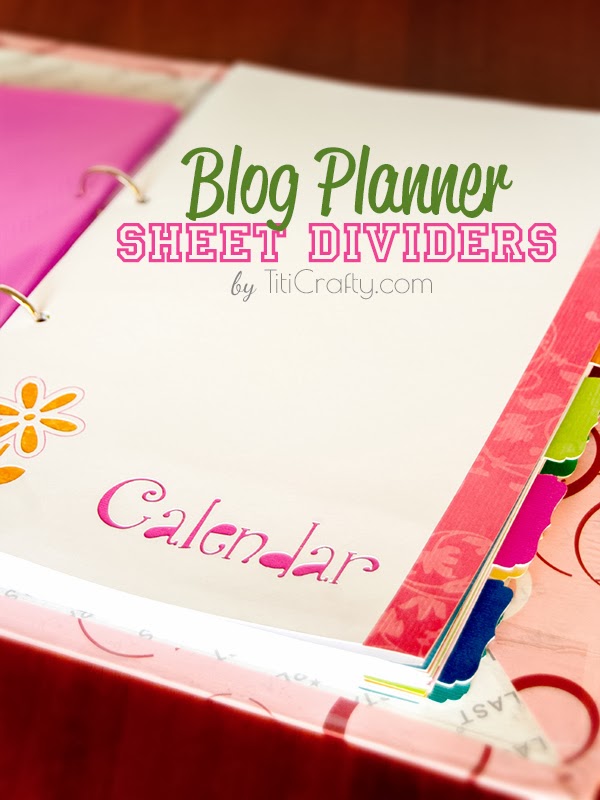 I'm really so happy with the results. Now it looks new, bright and colorful. I got so inspired by this that now I'm creating my own blog planner sheets =D. Yayyyy I'll be sharing them very soon. For now let's see how I made these cute blog planner sheet dividers.
What I like the most about this project is that I only used paper/cardstock and of course my Silhouette Cameo with its supplies such as sketch Pens. The first thing I worked on was the dividers design.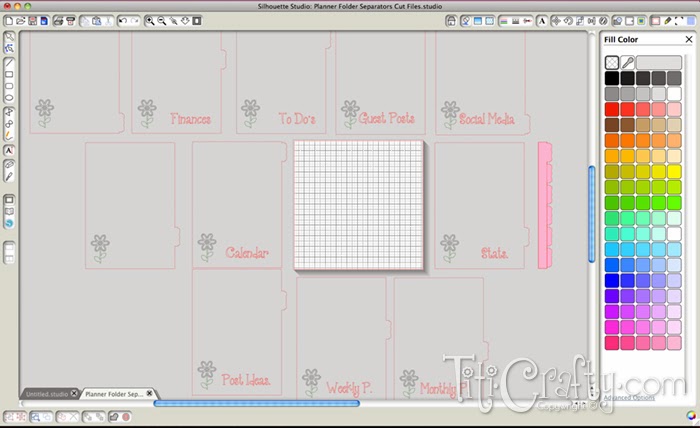 I made the whole divider shape for the base and then added some details such as a cute flower, divider borders and the name of the divider. It took me quite some time to put this together but it was so worth it.
I prepared the cutting files so you can download them depending on your needs:
A4 Paper Size and Letter Paper Size
Once all the cutting files were ready I started cutting. It was kind of a process because I had to cut first then in the same sheet use the sketch pens. For this I specified a color: RED is cut and GREEN is Sketch pen because the flower shape would be printed around the cut petals.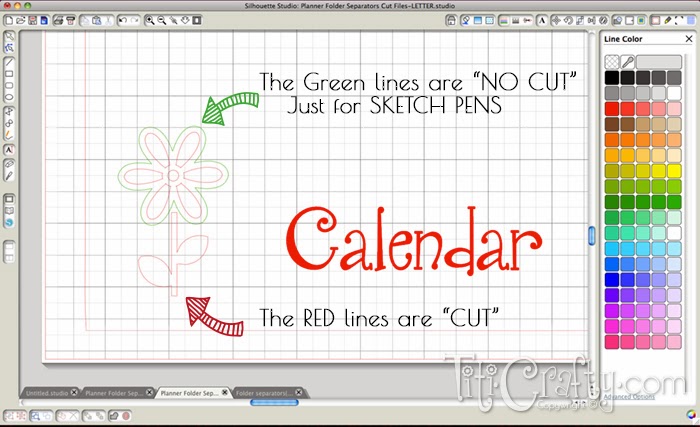 Finally cutting and sketching the sheets dividers!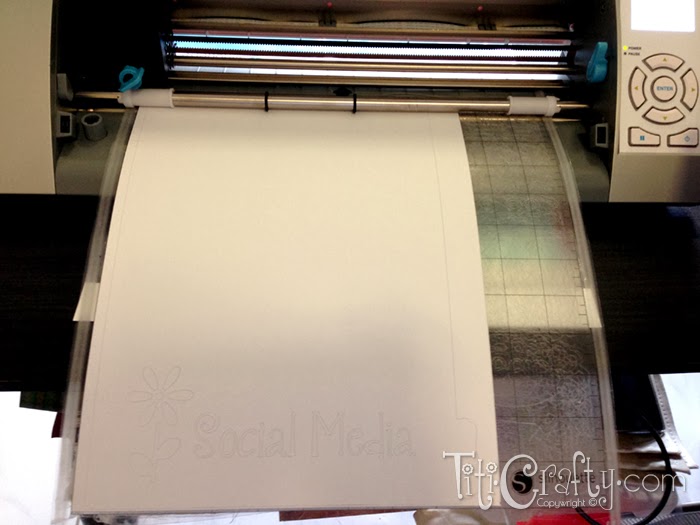 Then I cut all the divider borders in different colors It was 12 in total. Even though I repeated the color, the texture of the paper was very different.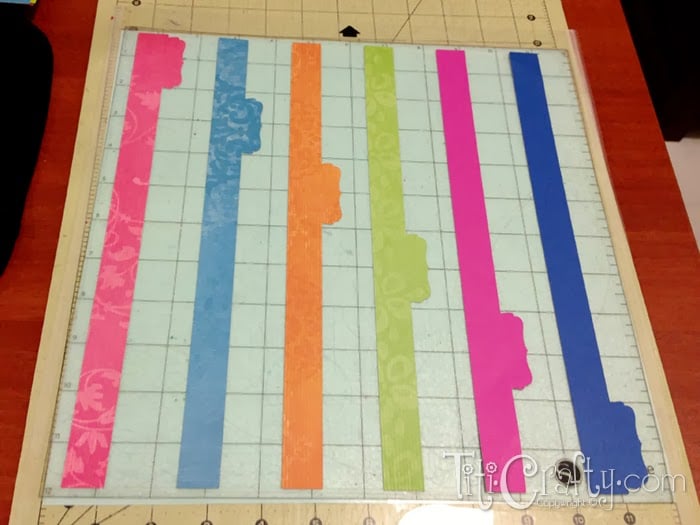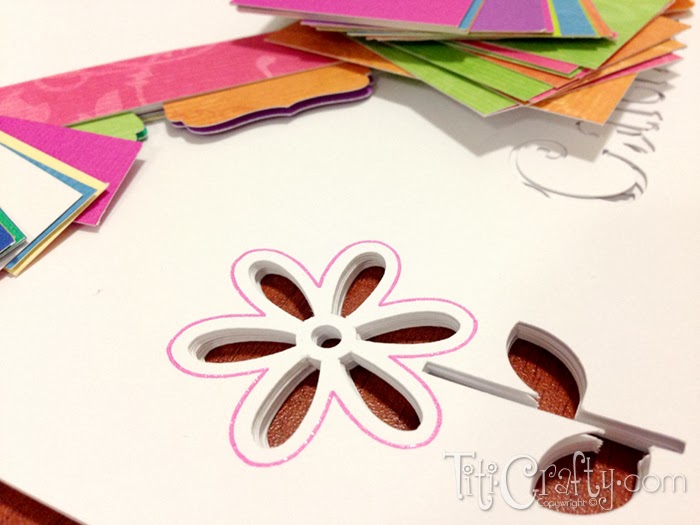 Ok, Once I had everything cut, I started the second part: assembling the sheet  dividers =D.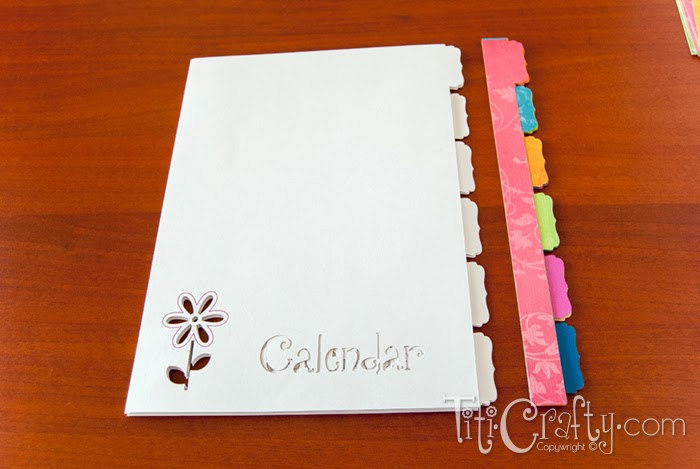 I also cut some strips of paper in different colors that would be used as the background of the ccutout flower and texts.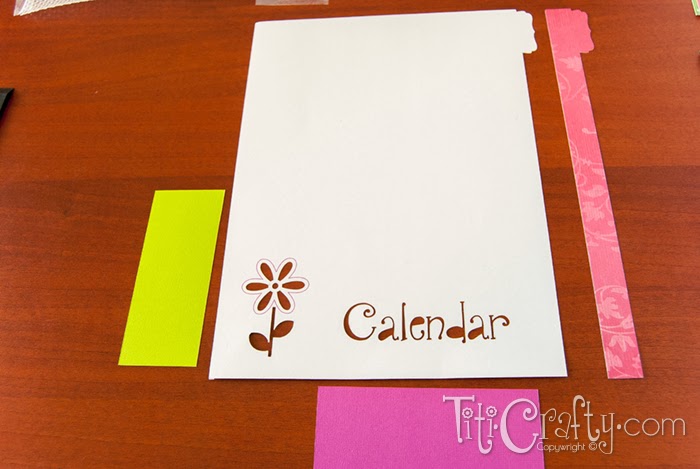 I used mod podge for this because I like that it doesn't make paper create creases. It's clean and it also protects the paper.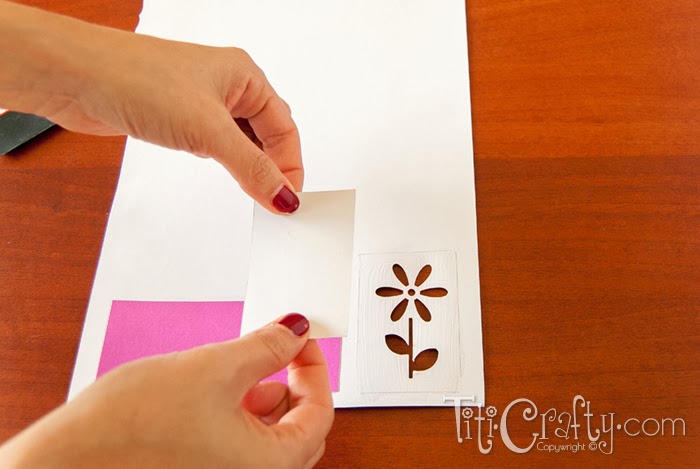 Here you have the first sample =D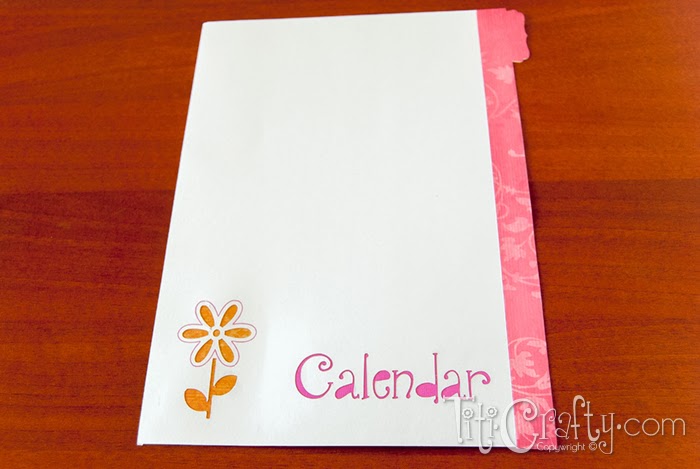 And now the whole stack of sheet dividers!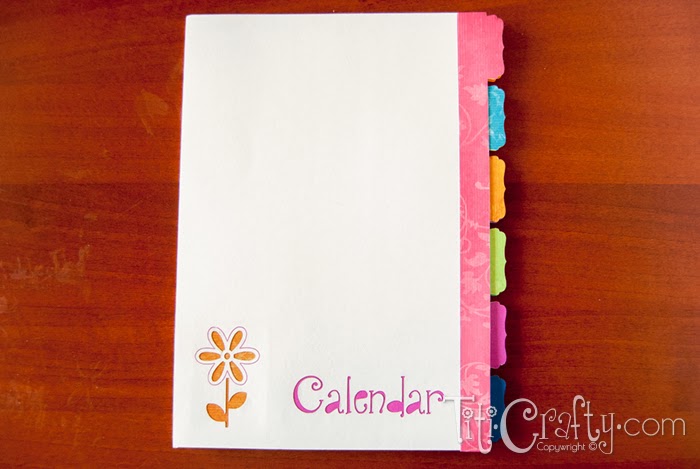 Then I punched the dividers with the regular paper punch so I could put them in the Binder.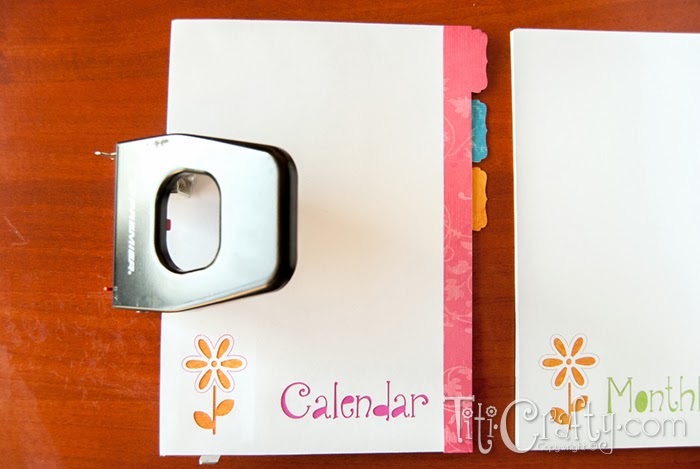 And here you go!… These are some samples of the sheet dividers. I left some blank dividers at the end just in case I need it later.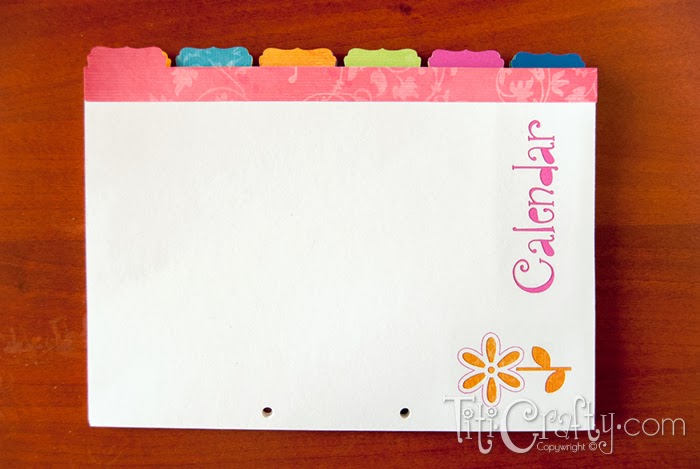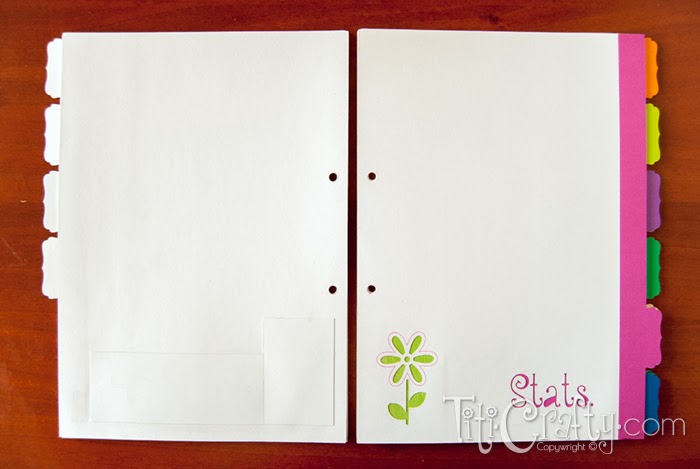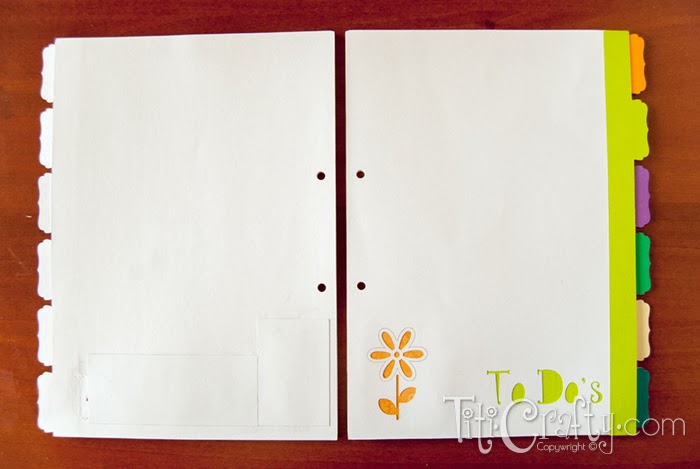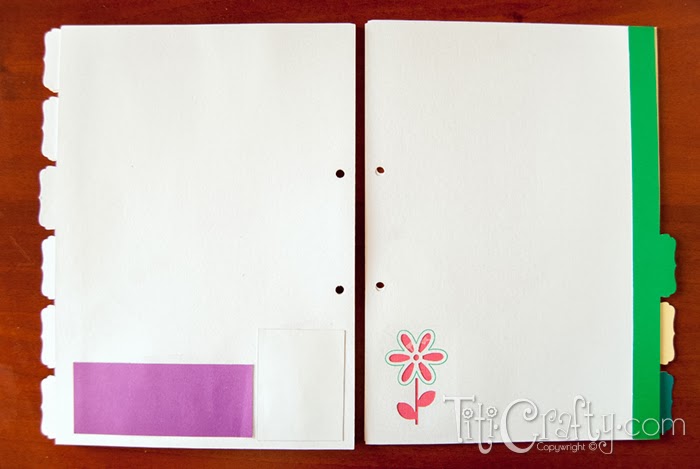 Finally, it was time to get my blog planner organized =D.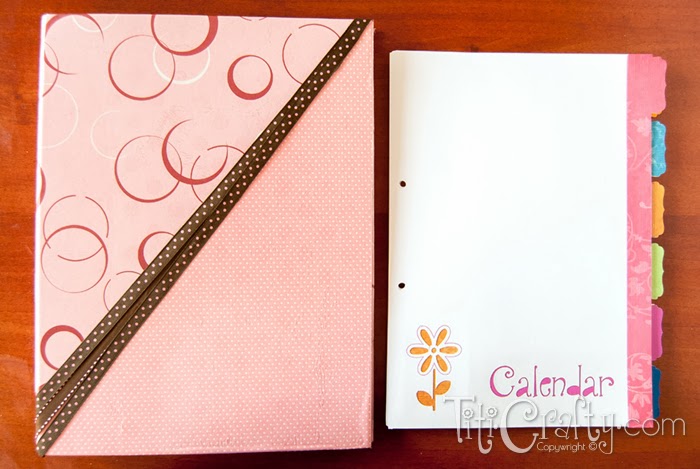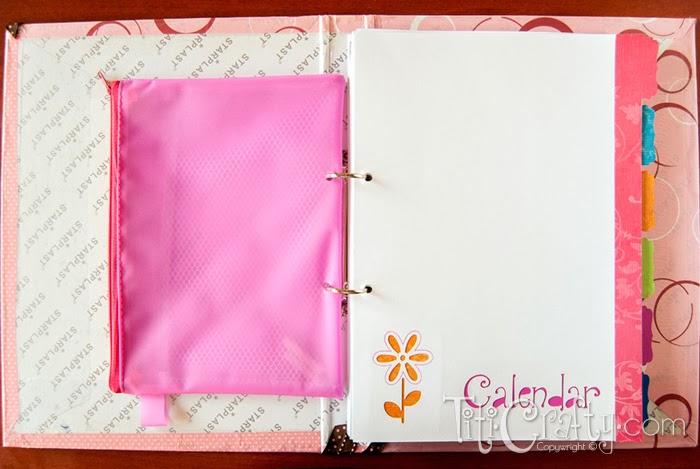 Since I didn't want to write on the tabs, I cut some small pieces of each paper color I used and placed them on a white paper in the same order of the dividers. Then I stuck them with a couple of double sided tape and then I applied transparent contact paper on top of everything. With a black sharpie I wrote the name of each tab and if I eve change it I just use some acetone to erase it and write it again!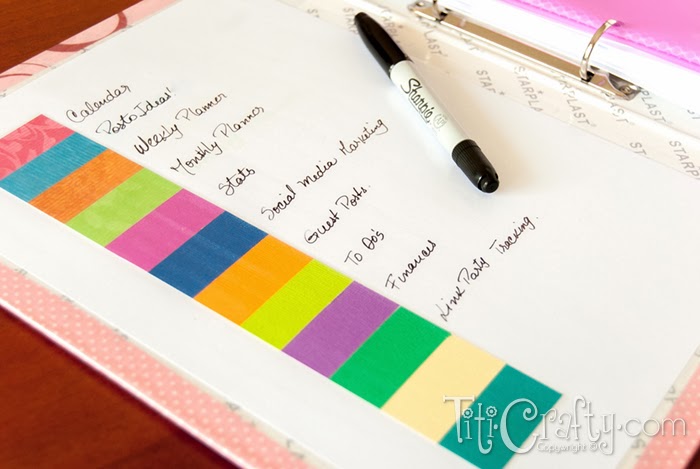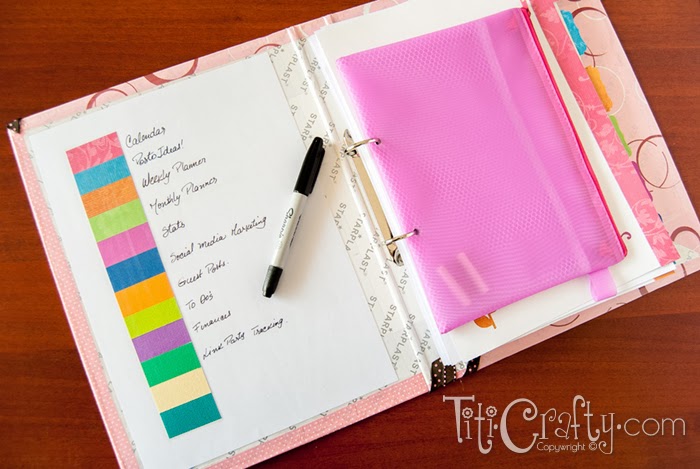 That's it! My blog planner is done! What do you think??? Like it???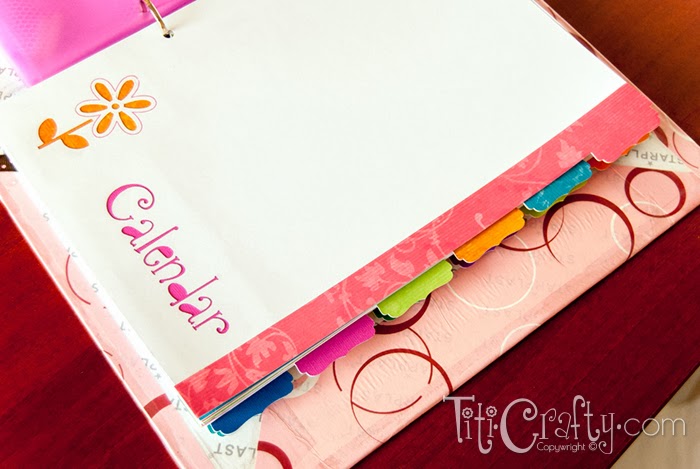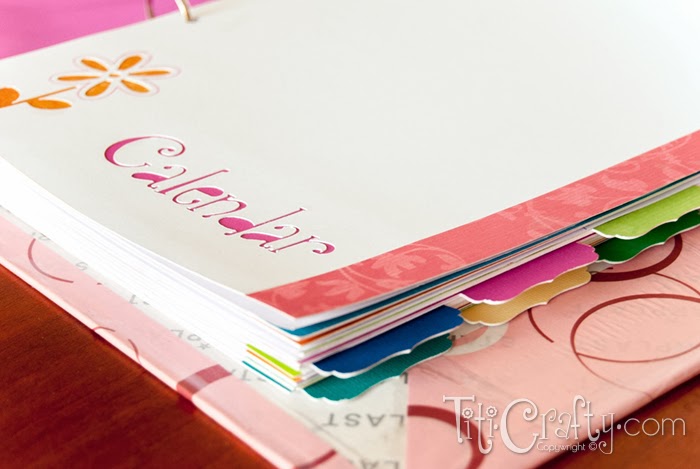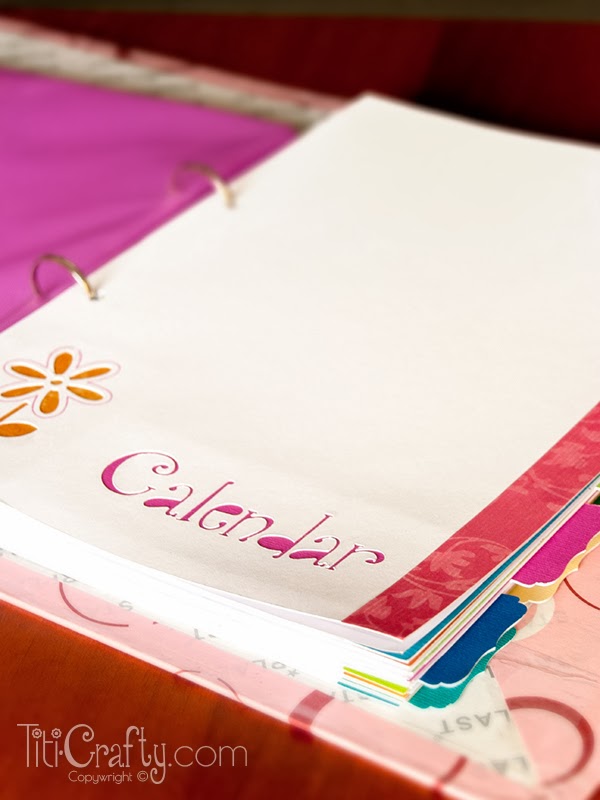 Want to Check Out More Silhouette Projects?
My Silhouette Challenge buddies and I are all sharing projects on our blogs today, so peruse the projects below for a wealth of Silhouette inspiration!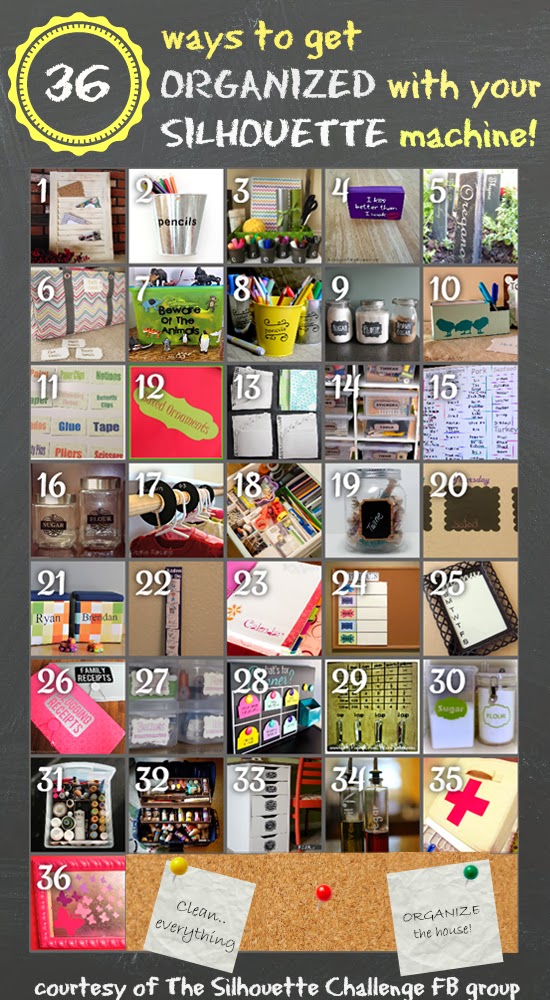 DIY Window Shutter Mail Organizer by Weekend Craft
Kids' Art Wall by Tried & True
Organizing Silhouette and Craft Supplies by The Happier Homemaker
Simple Recipe Organization by It's Always Craft Time
Put a Label on it! Herb Names for Plant Stakes by Get Silvered
Super Simple Linen Closet Labels by Two Purple Couches
Beware of the Animals Vinyl Toy Box by A Tossed Salad Life
Child desk accessories by Architecture of a Mom
Organizing & the Important of Labels by The Turquoise Home
Index Card Organizer for Easier Meal Planning by Chicken Scratch NY
Create Craft Room Labels by Dragonfly & Lilypads
Simple Storage Solution for your Christmas Ornaments by Vintage News Junkie
Organize this: DIY Planner Covers, Tags & Dividers (made with Cereal Boxes) by Black and White Obsession
How to Make a Cut File into a Print & Cut by Create & Babble
Simple Chest Freezer Organizational Board by Nearly Handmade
Vinyl Your Kitchen Canisters! by From Wine to Whine
Nursery Closet Dividers & Silhouette Cut File by Creative Ramblings
Organizing the Craft Room by What's Next Ma
Vinyl Wall Calendar by Crafts Cakes and Cats
Personalized Toy Storage Bins by Lil' Mrs. Tori
Personalized Routine Chart by Work in Progress
Blog Planner Sheet Dividers + Free Cut Files by TitiCrafty by Camila
Simple Project Calendar by Little Blue's Room
Dry Erase Photo Frame Menu Board + Free Cut File by Essentially Eclectic
Receipt Organization with Free Cut File by The Thinking Closet
Cute and Easy Labels by Life After Laundry
"What's For Dinner?" Menu Planning Board by unOriginal Mom
Mixing Organization and Function: An Easy Conversion Chart by My Paper Craze
Why do my cookies taste so bad? A lesson in baking. by The Life and Times of a TAP
Custom Drawer Dividers by Please Excuse My Craftermath…
The evolution of my labeling system by feto soap
Ikea Drawer labels by McCall Manor
Glass Etched Vinegar & Oil bottles by Terri Johnson Creates
Organize It: Bathroom Closet by The House on Hillbrook
Ombre Butterfly Magnet Board by Sowdering About
Interested in joining us for our group posting event next month?  We'd love to have you.  Simply contact Lauren from The Thinking Closet by email.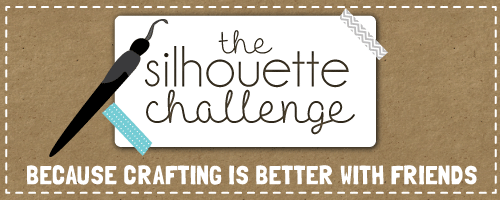 If you like this Silhouette project you might also like these too {click on the images}