Summer is making me so excited! It's a time to enjoy lots of refreshing treats and dessert and frozen are my very favorite! I definitely will need some great ideas to make this year since I'll be on a hot place. Looking for ideas on Pinterest I came across all these amazing ideas and Oh my! If I'm drooling! I've collected over 20 delicious frozen dessert recipes and I wouldn't know where to start. I'm sure you will be drooling too. It's really hard not to.
20 Delicious Frozen Dessert Recipes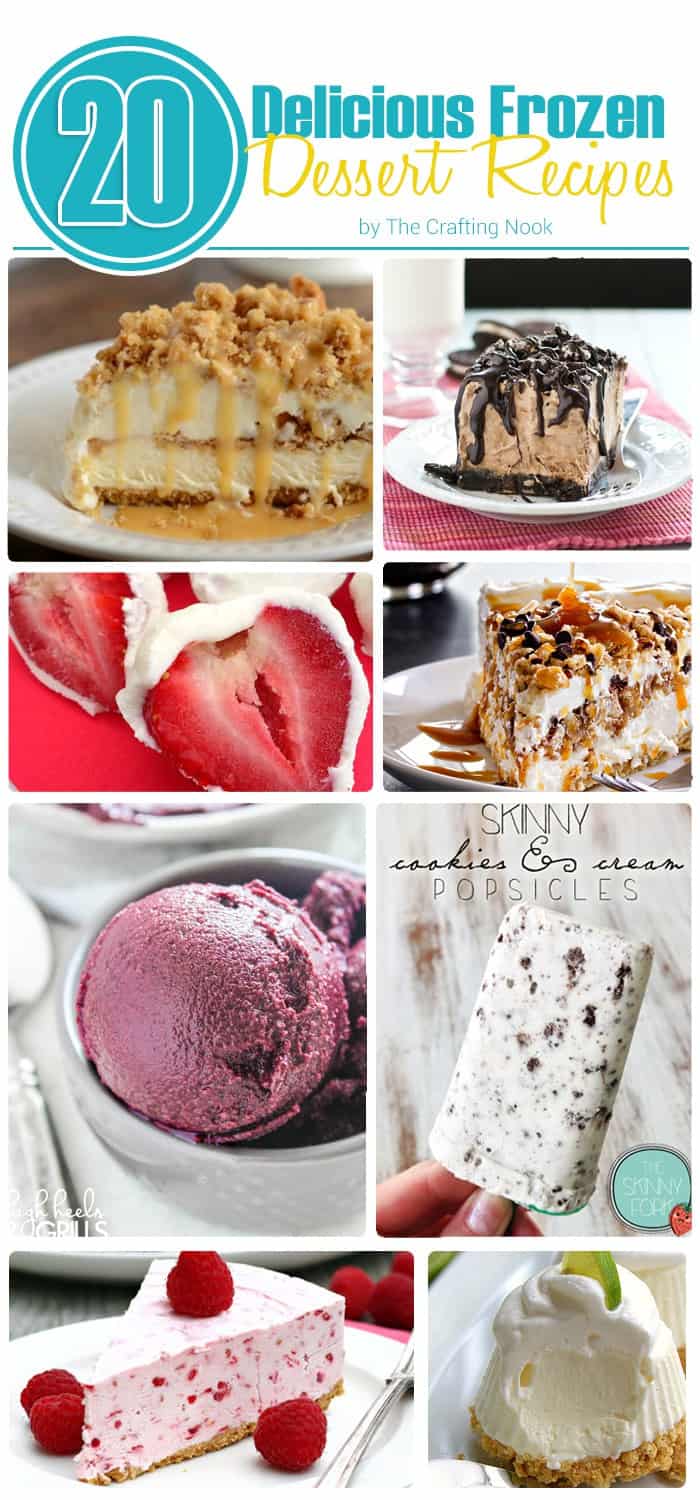 One of the things that I LOVE the most about most of these recipes is the fact that they are super easy to make. I think that during this time of the year anything easy and delicious is a way to go and my friends you have no idea what you are going to see here. If you don't end up drooling all over your screen, you are not human LOL.
I could sit in front of a TV and eat all these deliciousness all by myself. These Frozen Dessert Recipes are so delicious and mouthwatering that I'm not sure if I could share with anyone else LOL.
So, Wanna see all these delicious Frozen Dessert Recipes?