Hello, my friends! Do you remember my Pineapple Strawberry banana smoothie I shared recently? Well, I made a lot and I had some leftover and I didn't want to throw it away so I made these fun fruit smoothie popsicles =D.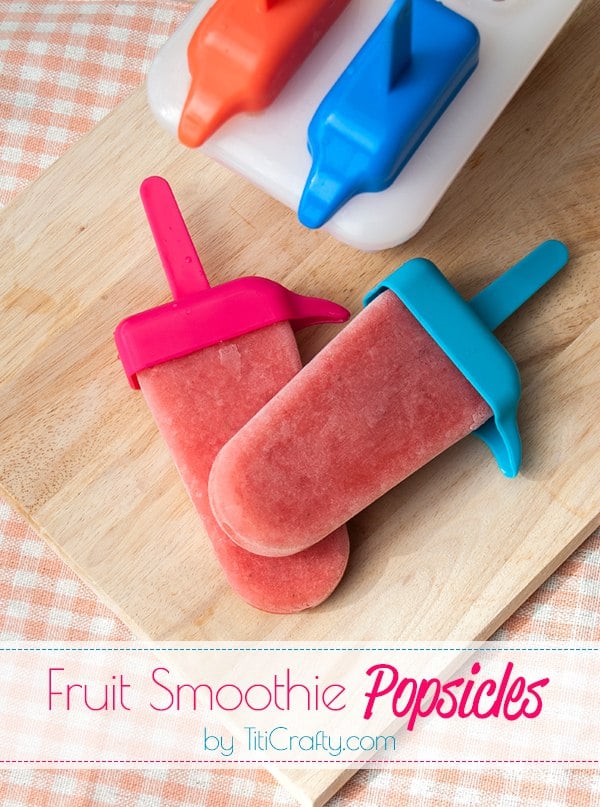 Let me tell you this: IT WAS YUMMMMY!!!
With summer here and all this hot weather, there is nothing better than some delicious and refreshing popsicles!
This is the easiest recipe ever LOL and kids loooove it, smoothie popsicles are so tasty. My brother almost didn't let my girl taste it LOL.
Following the same instructions for my smoothie:
How to make Smoothie Popsicles:
In a blender mix all the ingredients until ice is completely crushed. It might be tricky because of the lack of liquids but it will mix.
Pour the smoothie into the popsicle molds and put in the fridge for about 2 hours or more.
That's all there is to it…
It couldn't be simpler than that, right???? What do you think???
Enjoy!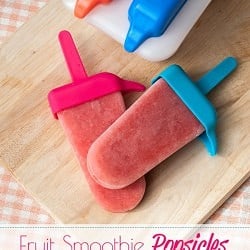 Fruit Smoothie Popsicles
Ingredients
400

gr

Fresh strawberries.

1-2

bananas

3

slices

pineapple

3

tbsp

sugar

1

cup

water

2

cup

ice {or more if you want.}
Instructions
In a blender mix all the ingredients until ice is completely crushed. It might be tricky because of the lack of liquids but it will mix.

Pour the smoothie into the popsicle molds and put in the fridge for about 2 hours or more. Thats all there is to it…