20+ Organization Ideas for the Home
Looking for ways to organize your home? Check out these creative Organization Ideas for the Home and tips that will help you get your space organized.
These easy Organization Ideas for the Home will get your home organized in a snap. Find tons of budget-friendly home organizing tips right here.
Organization is one of those tasks that feel like never ends. The reason is that it's something that requires discipline and maintenance.
You might also love these other home organizing ideas: 25 Small Bathroom Organizing Ideas, 15 Inexpensive DIY Drawer Organization Ideas, and How to Keep an Organized Home (Simple tips + freebie).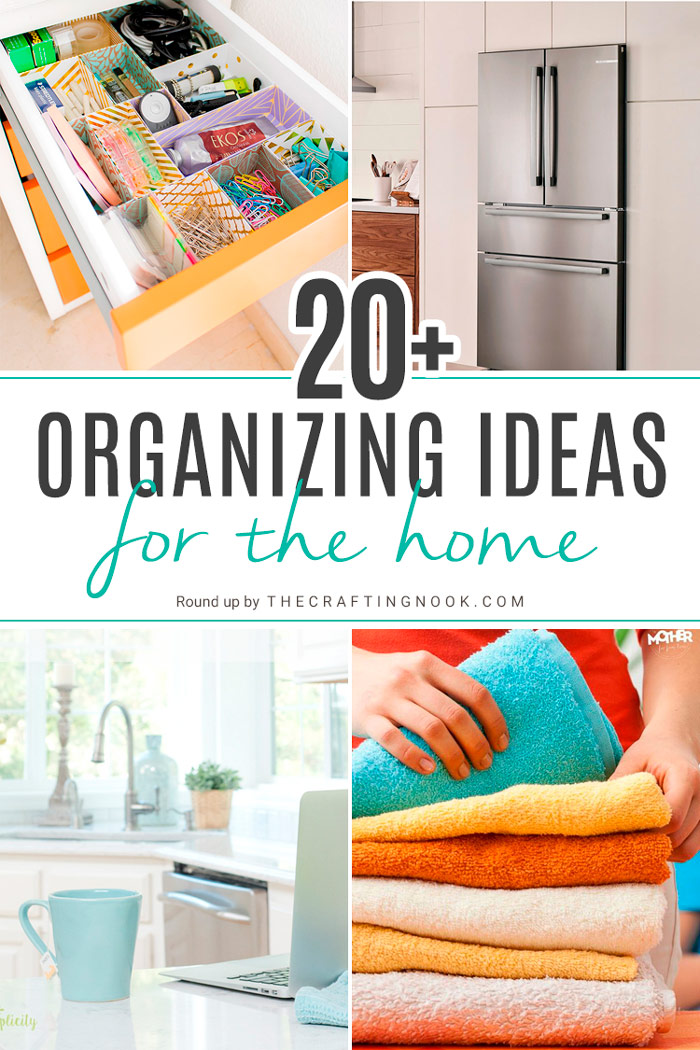 Organization Ideas for the Home Roundup
Usually, having kids around or a big family, makes it a bit harder because each mind has its own priorities. Getting everyone aligned to keep a house organized is not easy but there's always a way.
Keeping your entire home neat and tidy can seem like an impossible goal, but with the right strategy, you can accomplish that. Allow yourself enough time to complete this task. Organizing your home is a big project, so take your time and don't rush. Let yourself enjoy the process, and know that you will have a beautifully organized home when you're done.
I often say that the key is to KEEP things organized. It takes less time than actually organizing. That's what I like to do even though I can't keep up 100% of the time so I just go organize again and then go back to "keeping".
Also, there's no need to spend lots of money organizing your home. Use these everyday items that you already have to bring order and organize your home on a budget!
List of Organization Ideas for the Home
Creating a functional, pretty and storage-friendly home may be just what any home needs which is the hardest task of all. But here you will find amazing ideas to make it a bit easier!
Before we begin, be sure to follow us on Pinterest, Facebook, Instagram, and YouTube, and also sign up for our email list (at the end of this post), so you'll never miss a post!
Disclaimer: *My roundups are only for inspiration ideas. Just like I do for all my round ups, I get a lot of inspiration from Pinterest. If you are at all familiar with that platform you know there are tons of pictures with no direct links to the original source. Some pictures featured here I found no source for or directed to the wrong one but if you know the source, contact me and I will update this post immediately, thank you so much!
The Evening Sweep… An Easy Way to a Tidy Home by A Mother Far from Home
An evening sweep is when you take 5-15 minutes going from room to room in your home tidying up, returning things to their place, and straightening.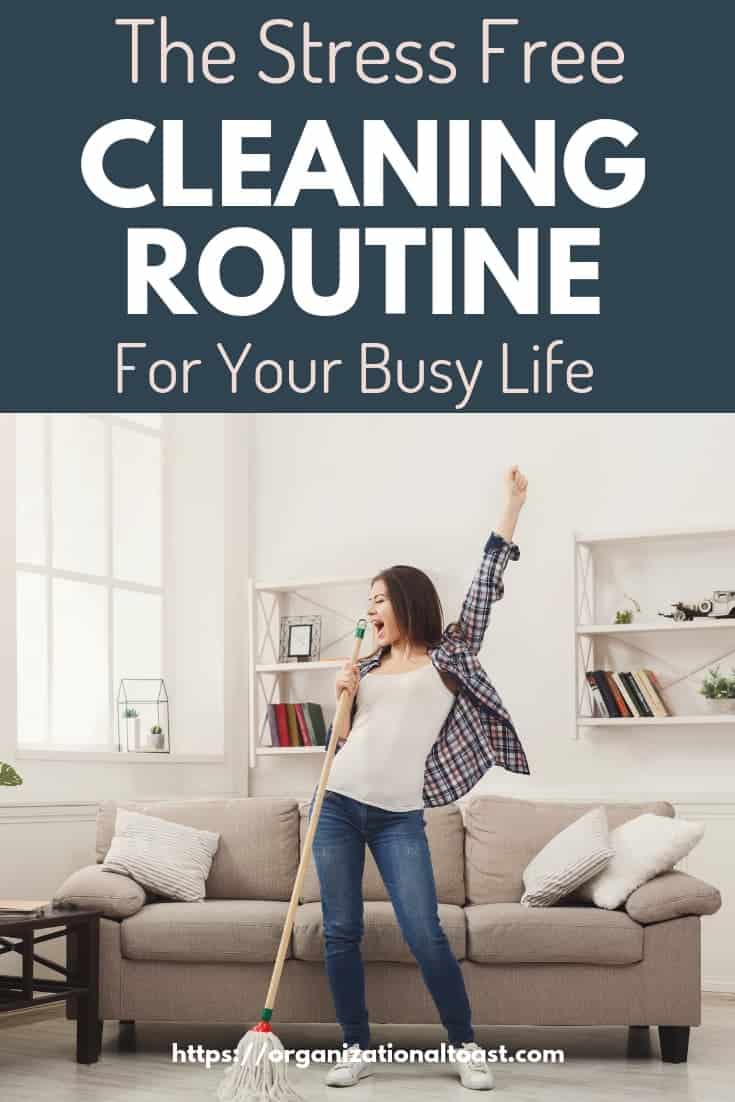 The Easiest Cleaning Schedule for Busy Moms by Organizational Toast
Cleaning a house, especially one that is lived in by people and pets, can be overwhelming, frustrating, and for some reason is a real source of guilt! A cleaning routine that makes staying on top of things less…ugh. Having a schedule also makes keeping the house clean less overwhelming.
4 Simple Ways to Organize at Night for a Better Morning by All Things Mamma
A great way to start your day is to organize the night before for a better morning!
How To Organize Your Pantry & Keep It Clean by Normal Life Mom
Learn how to declutter, organize and then keep a pantry organized with these tips and tricks. Not always storage containers are the solution for everything. with a little bit of creativity and her tips you get a neat and organized pantry.
6 Days to an Organized Kitchen by Son Shine Kitchen
Do you struggle to keep your kitchen organized? Have you started cooking only to realize you can't find the ingredients you need? It's a common problem we all face. However, a little bit of organization is all you need to alleviate the problem. Here you will find a few storage solutions and ways to improve your storage space.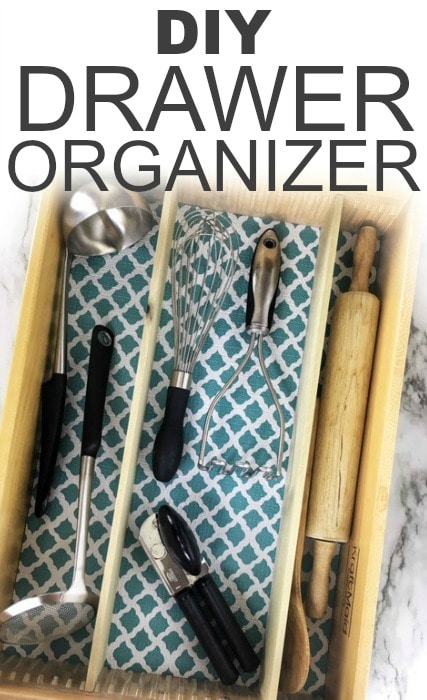 Easy to Make DIY Drawer Organizer by Frugally Blonde
Tired of messy drawers? Check out this easy to make DIY drawer organizer. It helps you quickly and easily organize your drawers. Turn a messy junk drawer – like into an organized one using creative drawer organizers.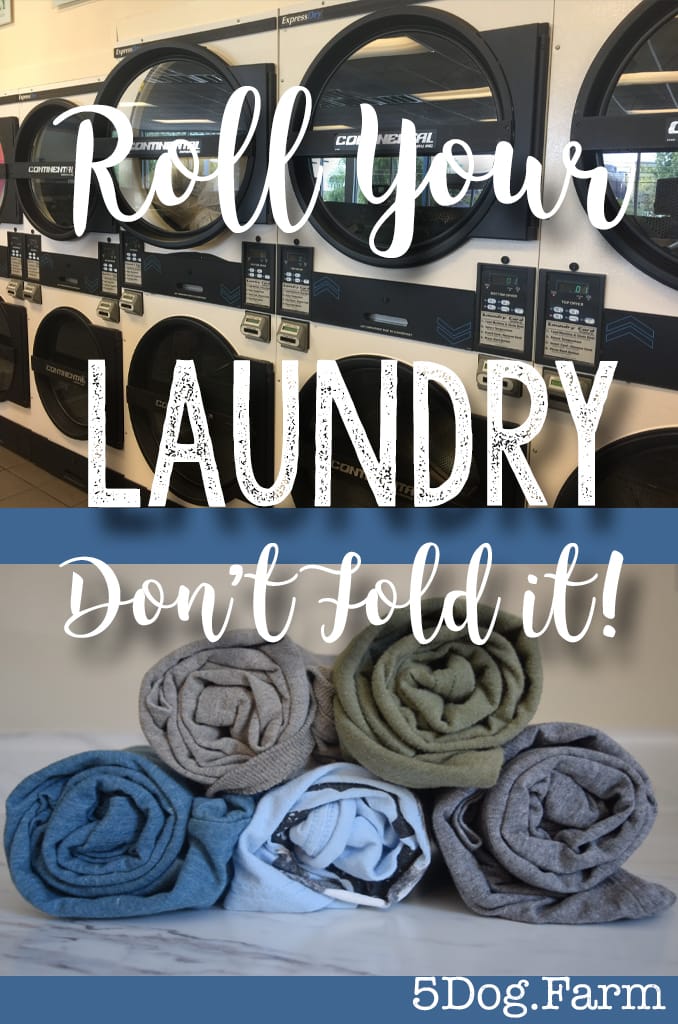 Don't Fold your Laundry. Roll it! by 5 Dog Farm
Niki has used this method for several years now and she just can't imagine the old fold ever coming back to their dressers or drawers. Super easy and functional.
4 Everyday Items That Will Help Organize Your Home on a Budget by Thrifty Frugal Mom
Instead of going out and buying expensive things to use for organizing, just rummages around the house and find every day items that work just as well such as baskets, boxes, food containers and even baby-wipes containers. No, they may not be as beautiful, but they work just the same to store home office supplies, craft supplies, makeup, and more. And the bonus is that they are often free too! You can't beat that!
How To Declutter Your Home Without Making a Big Mess by Life Should Cost Less
Everybody has a little bit of extra stuff lying around their house. Whether you've resolved to get your home organized this year, or you're just sick of all that extra clutter in your home, taking the time to learn how to declutter and organize your space is a great decision.
How to Organize Your Bathroom Drawers in 30 Minutes or Less by Creative Green Living
Carissa is going to walk you to step-by-step through organizing your master bathroom drawers and free you up to do way more exciting things than try to figure out where the heck your tweezers are. Ready? Let's go!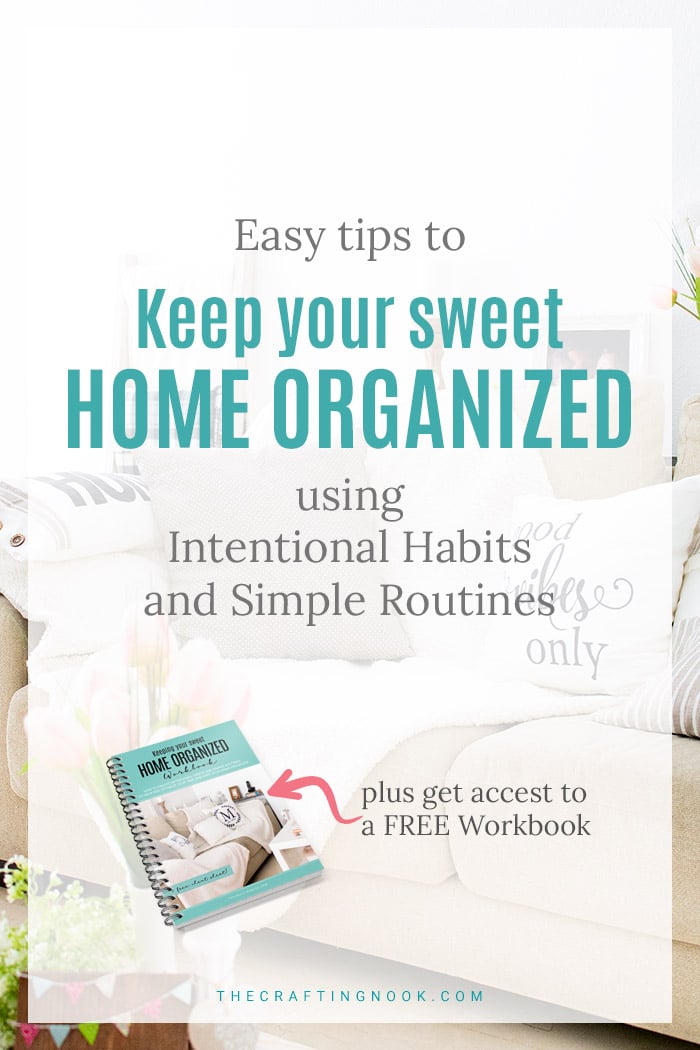 Keeping your Sweet Your Home Organized Easy Tips by The CraftingNook
Keeping home organized shouldn't be that hard or time-consuming. Learn how habits and routines can help you optimize your time with these home organization ideas. Free Workbook!
Playroom Organization: 5 Ideas to Make Room for New Toys by Lindsey Blogs
Looking for ideas and tips on how to make room for new toys after Christmas or birthday celebrations? Check out these great playroom organization ideas and tips. Plastic bins work great in kids' rooms to keep toys organized.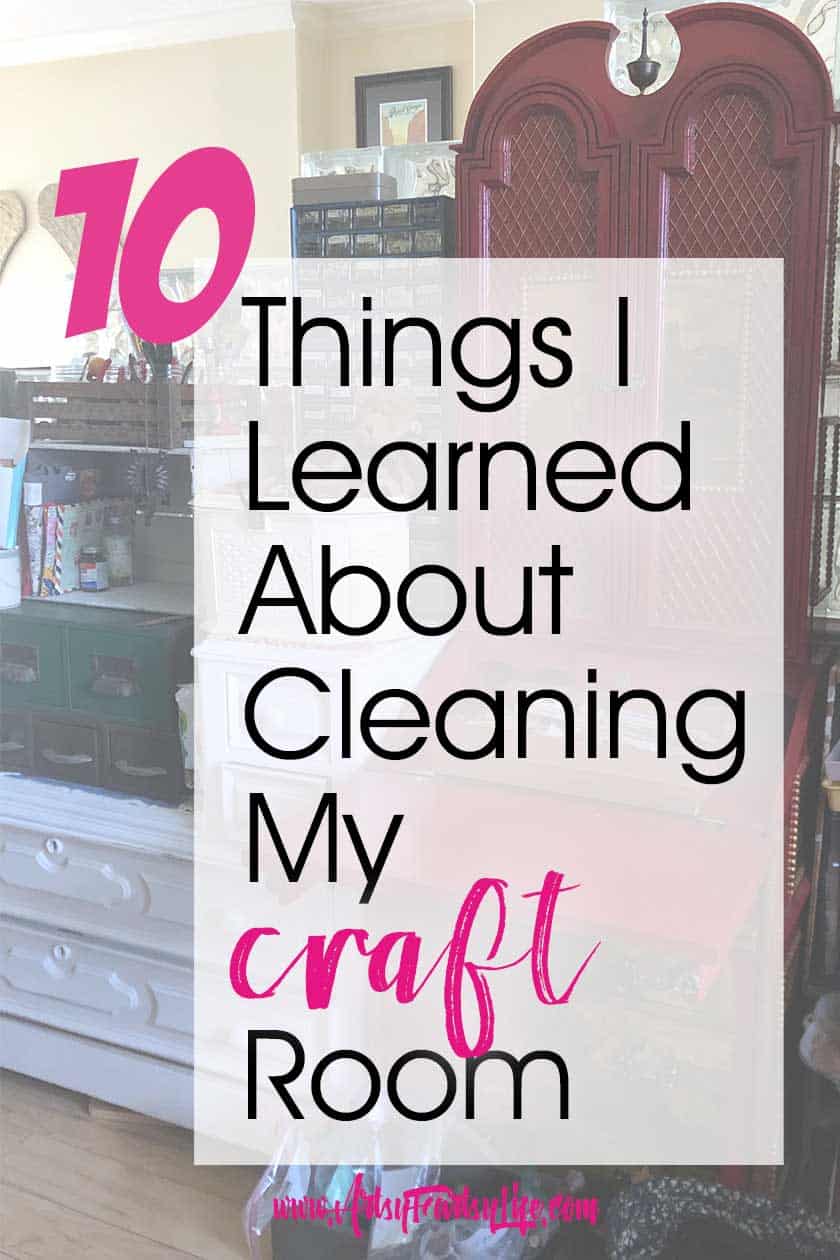 10 Things I Learned About Cleaning My Craft Room by Artsy Fartsy Life
If you are creative and cool too AND want to get your craft room cleaner, check out these tips and tricks!
5 Fridge Organization Tips Every Fridge Can Use by Really, Are you Serious?
Krystyn realized how important it is for them to have a well-organized fridge. So, she's sharing her top 5 fridge organization tips in hopes of it helping you, too.
How to Organize a Linen Closet: by DIY Decor Mom
Is your linen closet a hot mess like Annie's was? after making over her linen closet, all that has changed. Now, it's and organized closet, easy to find the extra set of sheets because each bedroom has its own basket. When she needs to change sheets, she just brings the basket to the guest room and its easy peasy! See how to organize your linen closet here too.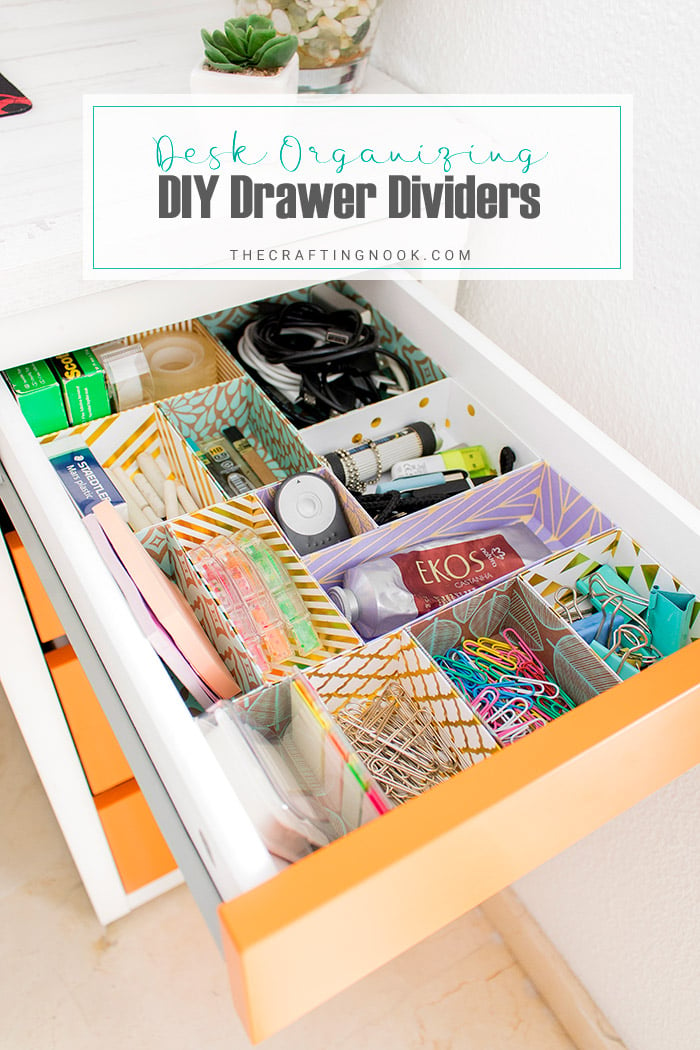 Diy Drawer Dividers For Desk Organizing (+Tips And Tricks) by The CraftingNook
Using nothing but cardstock (plain or patterned), you can create some pretty DIY drawer dividers in a matter of minutes that will take your drawer-mess monster. Now all your office supplies can have a place, no more looking for paper clips, tape, pens or pencils. Everything now is easy to find. Nothing like an organized office.
Decluttering Clothes: 7 Tips That Helped Me Cut My Wardrobe In Half by Little Coffee Fox
Decluttering our closet is something we should do every year. Seasonal clothes, scarves, belts, is something we usually keep storing and sometimes we don't use them for years reducing our closet space.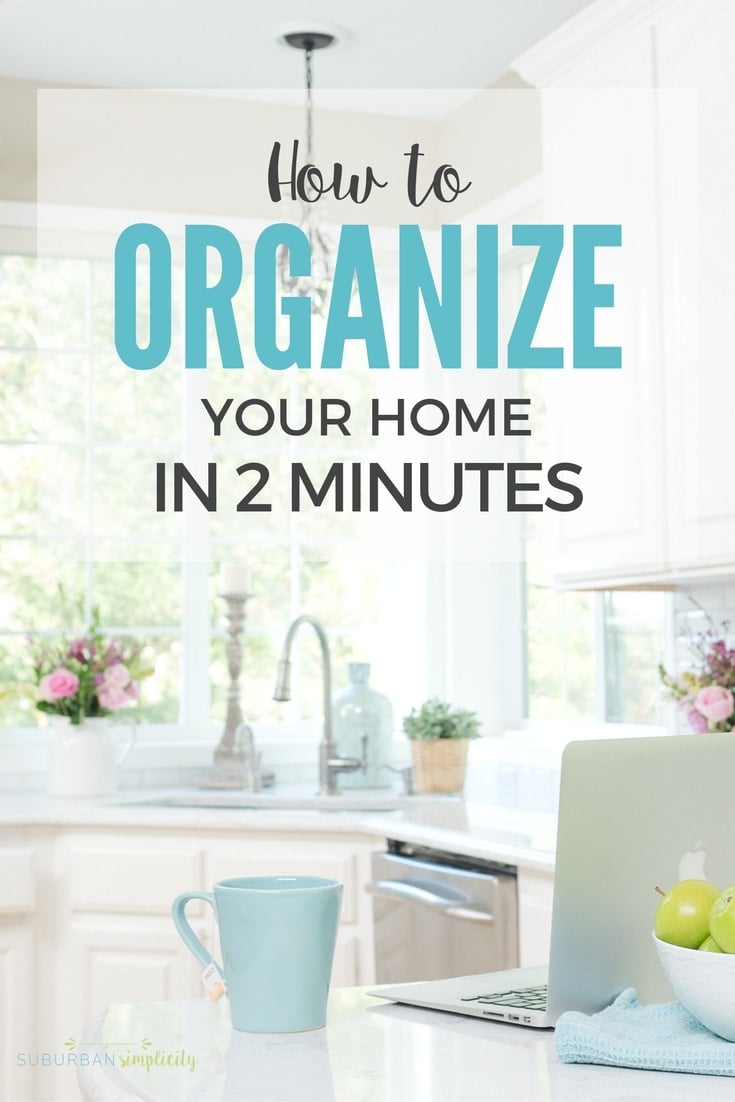 Organize Your Home In Two Minutes by Suburban Simplicity
Organize Your Home In Two Minutes with these simple tips. Make the clutter more manageable and your home happier and healthier!
5 Organization Ideas For Small Spaces by Marty's Musings
These smart organization ideas for small spaces include 5 ways to make the best of your space by using clever and inexpensive storage options.
DIY Plywood Closet Organizer Build Plans by Houseful of Handmade
Creating custom closets with a plywood closet organizer system also creates lots of organization spaces. Check this out.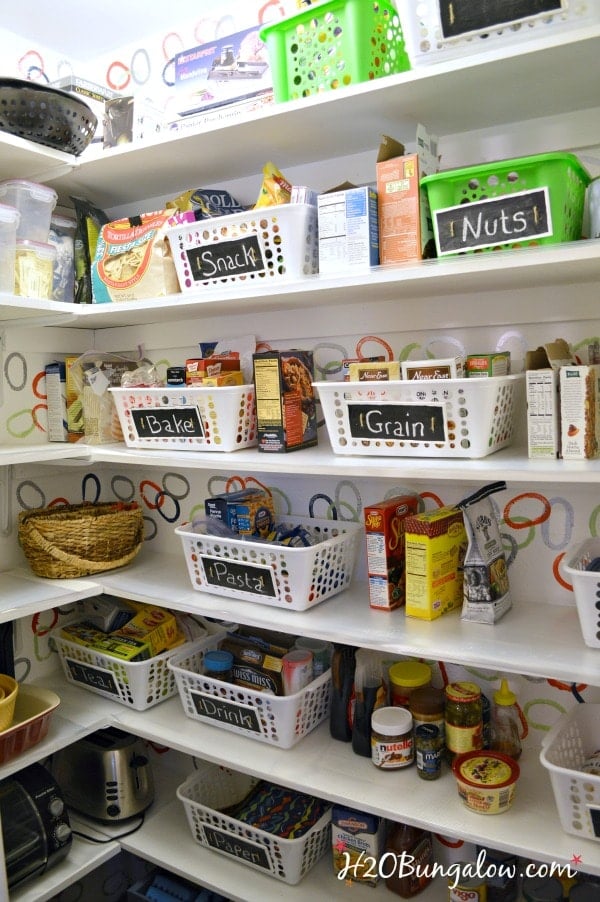 Organize Your Pantry And Get More Space by H2O Bungalow
Wendi will share what she did to organize, gain more space, keep clutter away and You can keep baskets, totes, and storage bins on these shelves to keep your pantry organized. Use carboard and Clak paint to make cute labels.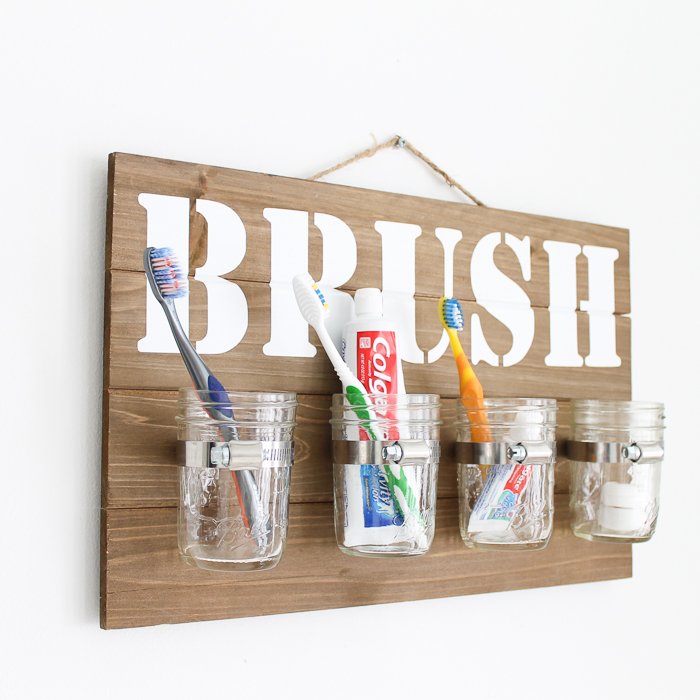 Mason Jar Wall Decor: Bathroom Organizer by The Country Chick Cottage
Angie made a bathroom organizer with mason jars and thought y'all might enjoy seeing how to make it. It is actually really easy to make and she even has the cut file for you to add the word "BRUSH" as well. These are perfect in the bathroom and craft rooms. How cute would this look with markers, brushes, and craft tools instead of just toothbrushes!
Easy Pantry Organization Tips by Fast for a Fraction
An organized pantry will save you time and money in the kitchen as well as giving you peace of mind. With these tips, you'll feel more organized and empowered in the kitchen. With a good shelving system and using trays, lazy Susan's, spice racks, food storage containers, to keep everything handy and organized.
Well, that's all for now! These were my most favorite ideas from all those Clever Organization Ideas for the Home I saw out there. You will surely be seeing how I organized our drawers soon!!! So, stay tuned!
I hope you got some inspiration to start organizing your home as well! Let me know your favorite idea in comments!!!!
If you enjoyed this Roundup, don't forget to PIN and share it with friends!
Disclaimer: *My roundups are only for inspiration ideas. Just like I do for all my round ups, I get a lot of inspiration from Pinterest. If you are at all familiar with that platform you know there are tons of pictures with no direct links to the original source. Some pictures featured here I found no source for or directed to the wrong one but if you know the source, contact me and I will update this post immediately, thank you so much!
If you like organization ideas for the home, you might also love these too: (click on the images)
Til' next time...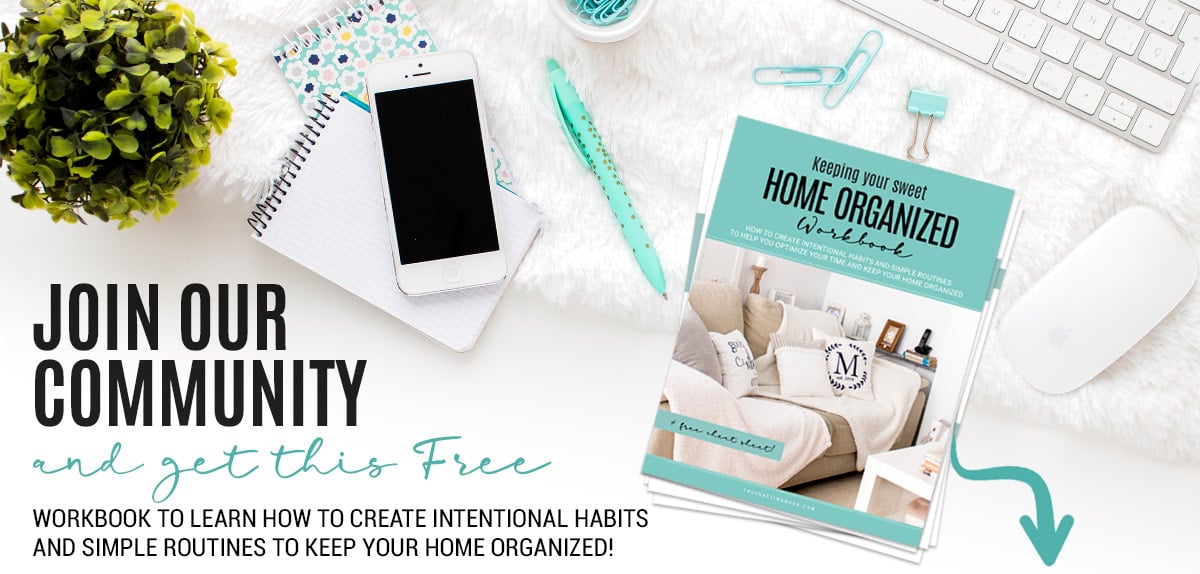 GET INSTANT ACCESS TO THE HOME ORGANIZED WORKBOOK
Plus freebies, printables, exclusive content, tips, stay connected, be the first to know great offers and Product Launches!
Disclaimer: By clicking on the "Yes, I want it" button above you are giving me your consent to collect and use your information according to the law and My Policy Privacy and The Cookie Policy. Zero Spam I promise!