Hello dear friend! Welcome to my cozy rustic Buffalo Plaid Christmas Home Tour! I am so thrilled and crazy excited to show you around my holiday home this year.
Christmas, Or dear Christmas! It's my favorite time of year – Also Christmas Home Tour time!!! Isn't Christmas Season the BEST EVER??? This is the best week of the year in the blogland (at least for me anyway). there are so many gorgeous home tours everywhere you look.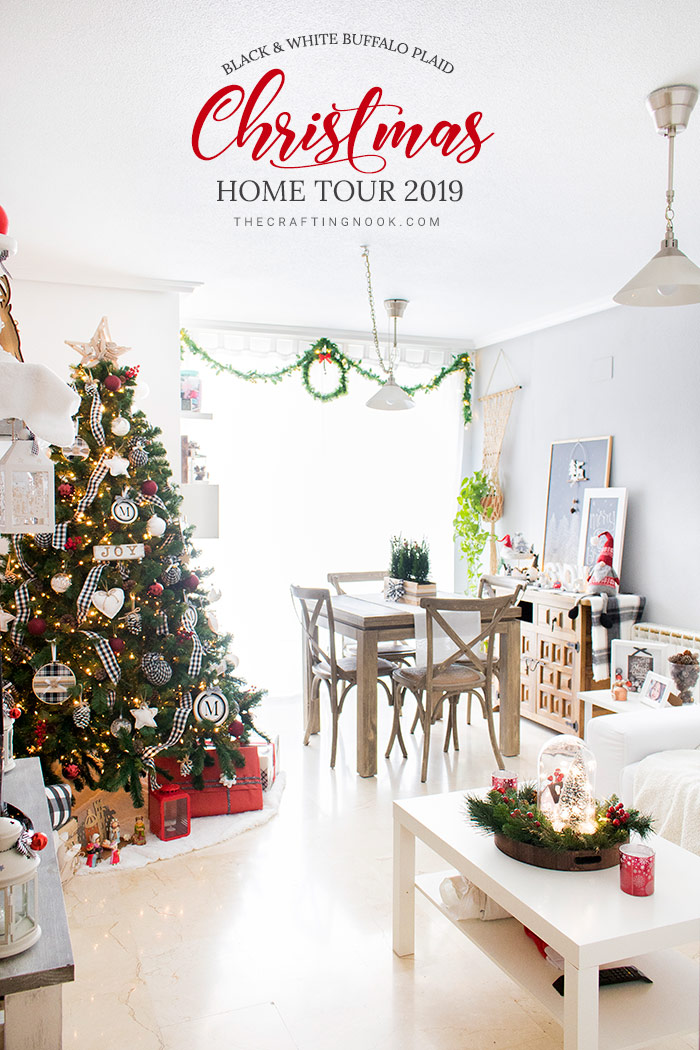 Black and White Buffalo Plaid Christmas Home Tour
For this year I clearly knew what theme I wanted to go for and my friend… I love that I was able to make it happen even if it was just a little bit. I am crazy in love with Buffalo Plaid and this year decided to go for black and white.
Welcome to my 2019 Black and White Buffalo Plaid Christmas Home Tour with lots of classic reds, whites, blacks, and rustic plaids!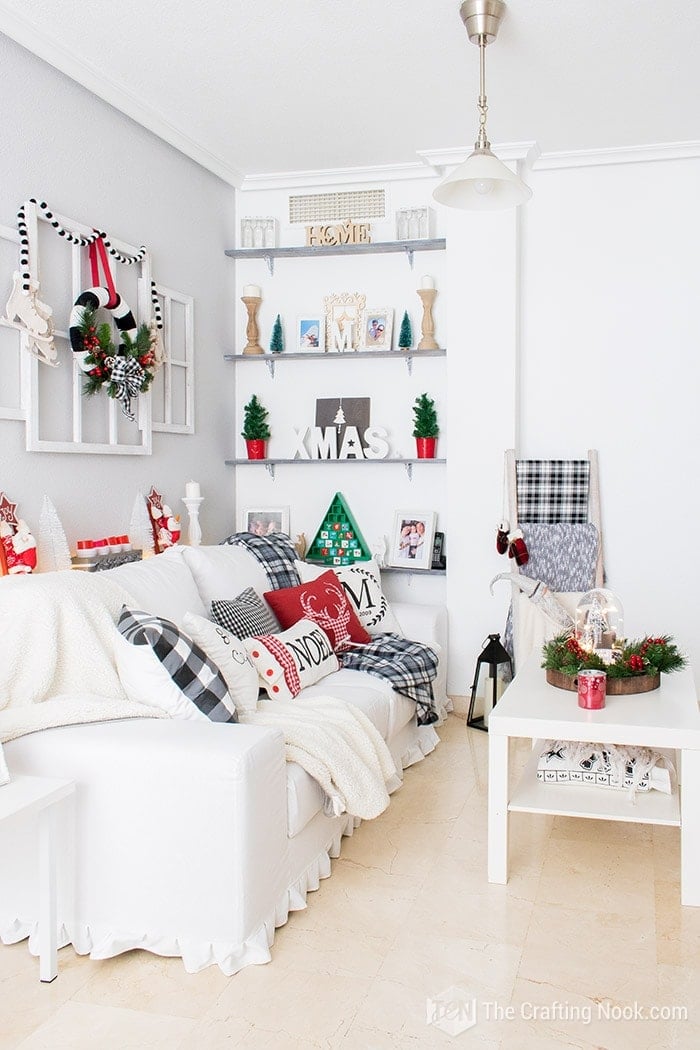 To me is so exciting to share with you some of the Christmas decorations that we put up in our home, in hopes that it inspires you for your own decorating (even though I know I'm a bit late this year).
This year's Christmas Home Tour will show that I love the holiday so much and that I don't spend much to make it cozy, gorgeous and expensive-looking. I use a variety of adornments, textures, and colors to make it bright and happy. I hope you like it…
Welcome…
Christmas Home Tour 2019
Our Entryway
It's so important to welcome people to our homes in a special way, especially during Christmas time. I love to be able to create pretty and warm entryway decor even though natural light is inexistent in that space of my apartment.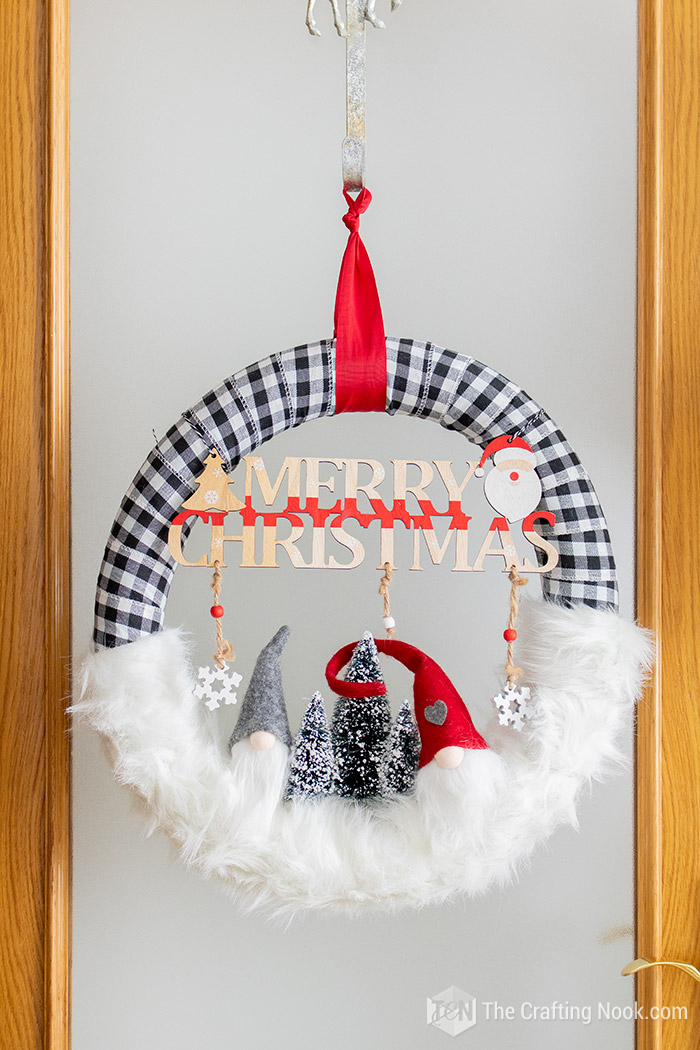 I made it a tradition to make each year a new Christmas wreath for our door and this is this year's one. 
When you open the door the first thing you see is our Entryway table. This year I tried something different. I hung my pallet backdrop on the wall and put my Welcome wood sign on top and a wreath with a cute lantern hanging from it.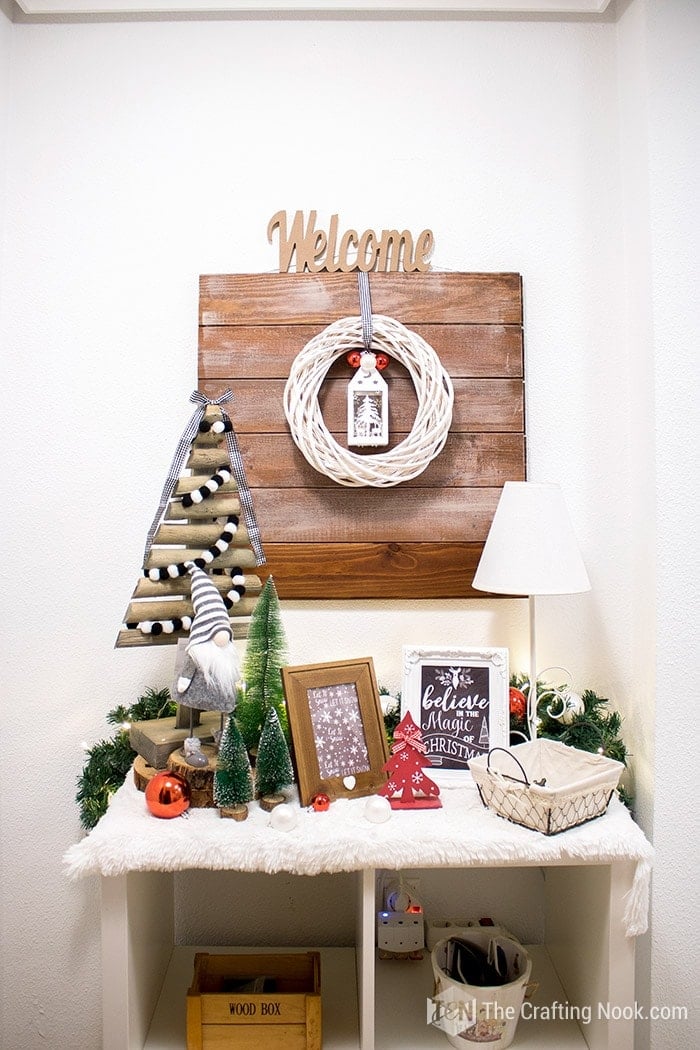 I usually use ornaments, greenery, garlands and Bottle brush trees to decorate. This year I used my wooden tree decorated with a black and white pom-pom garland and a cute buffalo check ribbon bow. Right next to it I put a super cute gnome.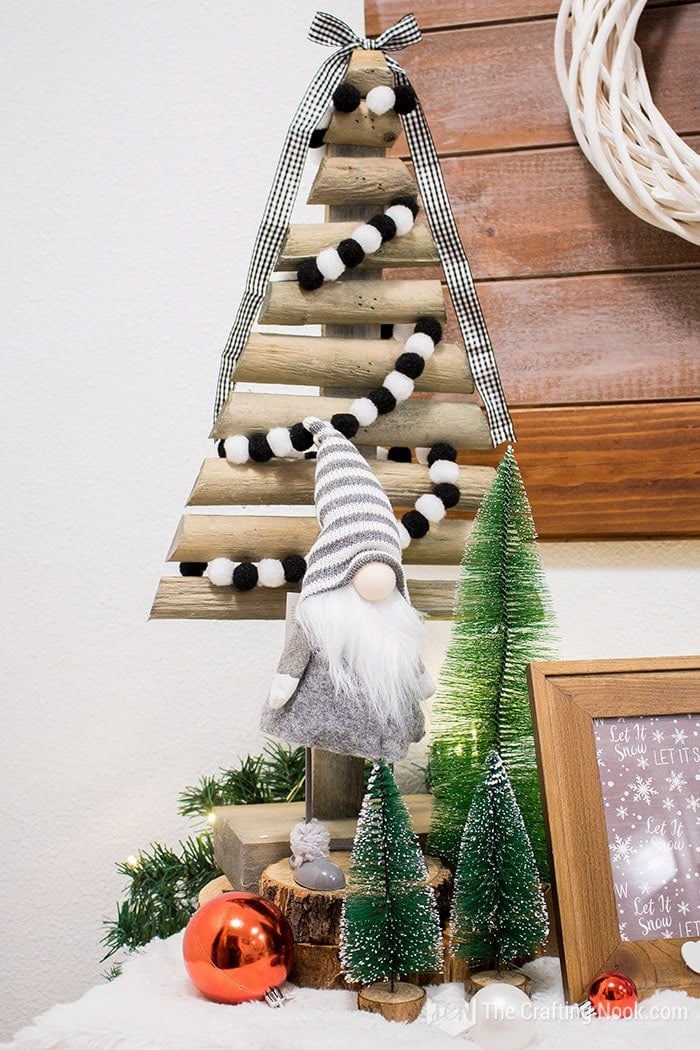 I also put some frames with patterns and sentiments. If you like the Chalkboard Printable you can download it here.