15 Delicious Rainbow Desserts for St. Patrick's Day
With St. Patrick's Day around the corner, these top 15 Rainbow Desserts make the perfect way to celebrate St. Patrick's Day and welcome spring
With St. Patrick's Day coming, there are so many great things we can make that we don't know where to start.
I got inspiration from so many awesome rainbow desserts and yummy creations that I couldn't resist making this Roundup about these gorgeous rainbow dessert recipes.
You might also love these other St. Patrick's Day ideas: St. Patrick's Day Lime White Chocolate Chips Cupcakes, Lucky Hat St Patrick's Day Favor Box, and DIY Lucky Shamrock Frame for St. Patrick's Day
15 Delicious Rainbow Desserts for St. Patrick's Day
It's not necessary to be Irish to celebrate St. Patty's Day or a baker to make these recipes! There are so many fun ways to celebrate this holiday, and it's such a magical time of year. I love these rainbow desserts!
Whether fun or decadent, these desserts will get you in the mood for the holiday. If you are looking for sweet rainbow treats to satisfy a sweet tooth, a fun dessert, or some 'just cuz' dessert easy recipes, you are in luck, you will find just what you need at this rainbow dessert roundup.
Simply because kids love rainbows doesn't mean that these treats are for little ones only. Everyone will love them, big and small!
I can't wait to try some of these yummy desserts as they are already my favorite recipes. Hope you like them too.
Delicious Rainbow Desserts Collection
Before we begin, be sure to follow us on Pinterest, Facebook, Instagram, and YouTube, and also sign up for our email list (at the end of this post), so you'll never miss a post!
Disclaimer: *Just like I do for all my round-ups, I get a lot of inspiration from Pinterest. If you are at all familiar with that platform you know there are tons of pictures with no direct links to the original source. Some pictures featured here on the blog, I found no source for or directed to the wrong one but if you know the source, contact me and I will update this post immediately, thank you so much!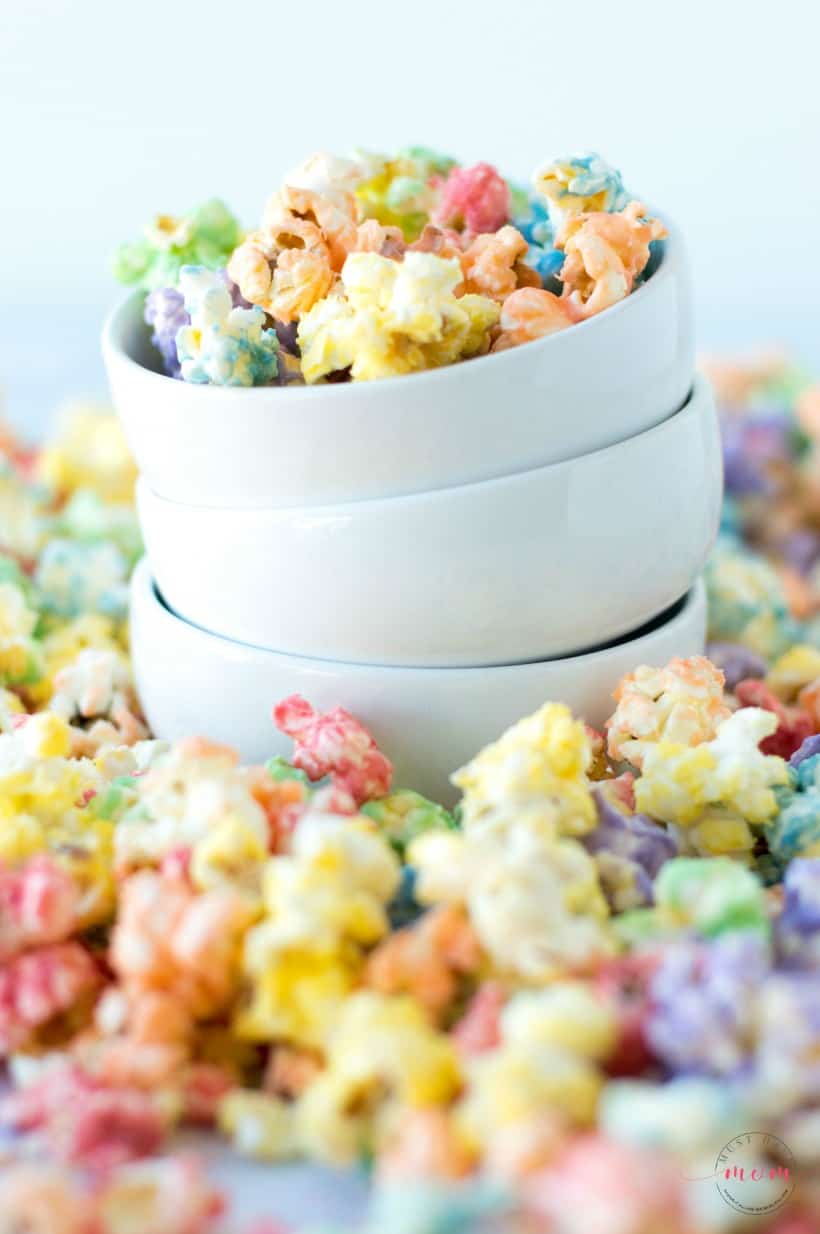 This rainbow popcorn is so colorful and tasty which makes it perfect rainbow fun party food! Whether you're hosting a rainbow party or you just want a fun snack to serve the kids, this rainbow jello popcorn recipe is the BEST one out there, super easy and simple ingredients, so be sure to bookmark this page or pin it for later!
Best Rainbow Popcorn Recipe by Must Have Mom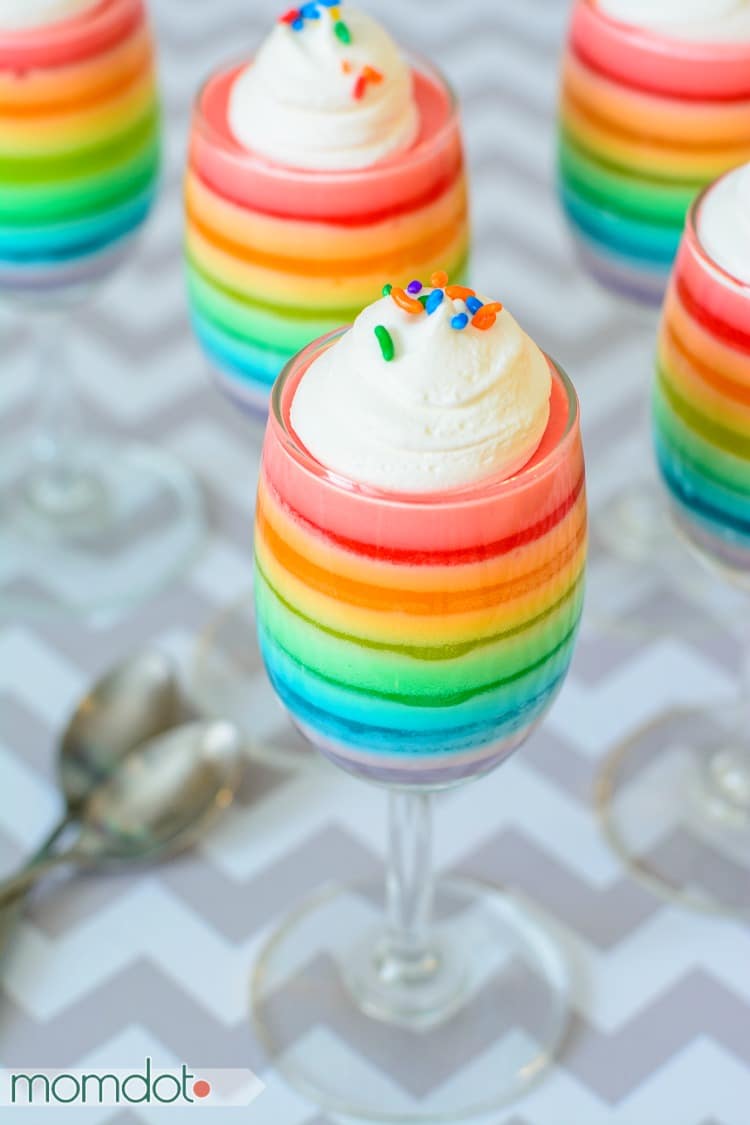 These Rainbow Parfaits are perfect for both birthday parties and holidays. especially t. Patrick's Day, making a striking scene on a table and a totally fun to devour dessert.
Rainbow Jello Parfait from Mom Dot.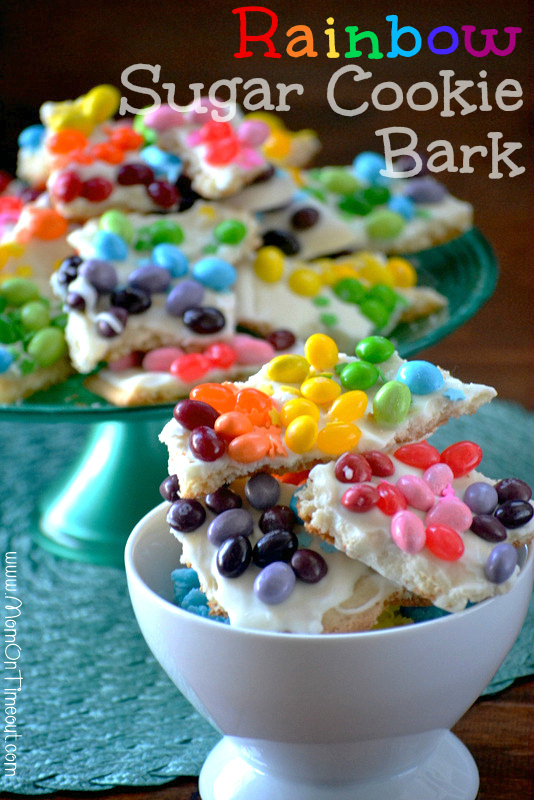 These Rainbow Sugar Cookie Bark are made with refrigerated sugar cookie dough and candy – get ready to taste the rainbow!
Rainbow Sugar Cookie Bark from Mom on Timeout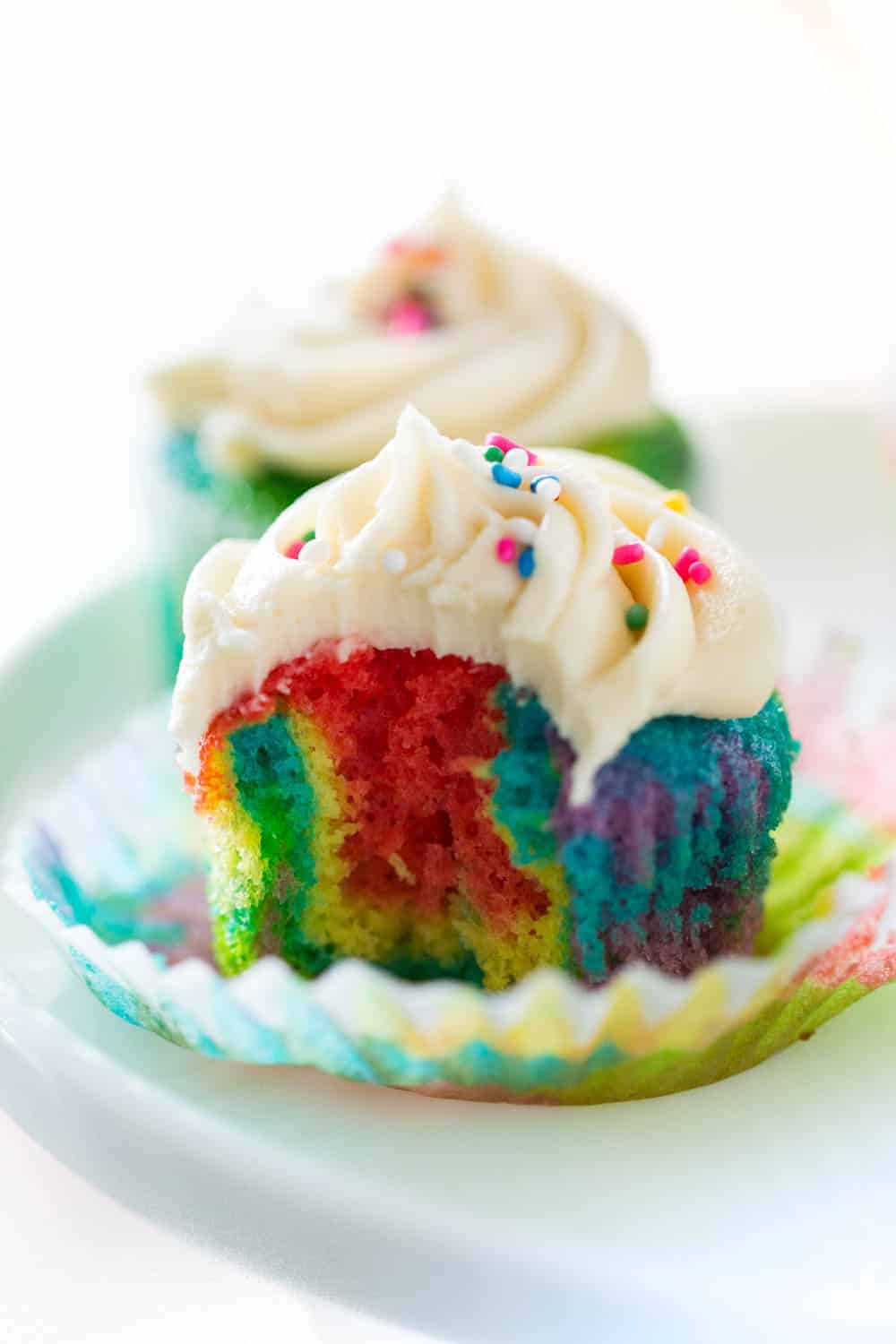 Easy rainbow cupcakes made with a doctored cake mix recipe and buttercream frosting! So colorful, fun and festive. Perfect for your next party!
Rainbow Cupcakes by I Heart Naptime
Taste the rainbow… with hearts and ruffles! From sprinkled cupcakes and striped heart cookies to an AMAZING ruffled cake and matching cake pops, this Ruffled Rainbow Dessert Table is COVERED in colors!
Ruffled Rainbow Dessert Table by Hostess with the Mostess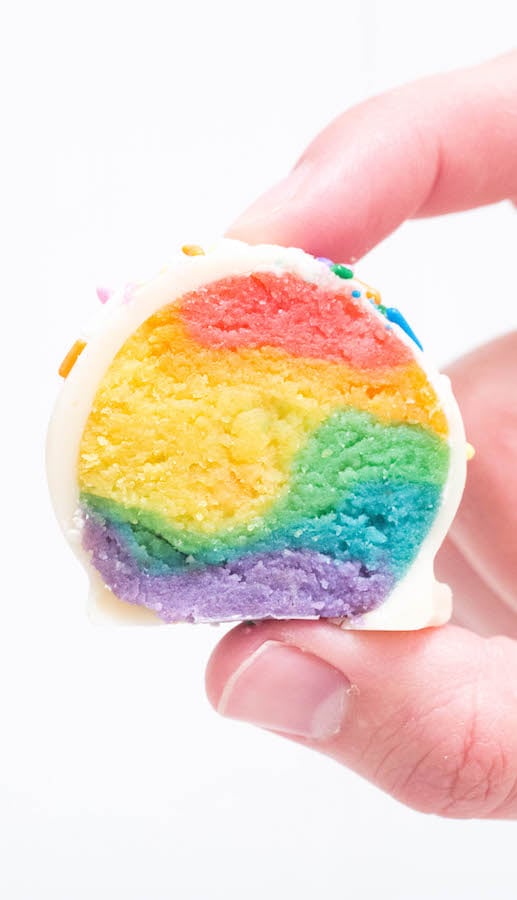 Rainbow-colored cake swirled together then dipped in white chocolate and topped with sprinkles to make adorable cake truffles. These sugary, colorful treats are basically a cake pop without the stick.
Rainbow Cake Truffles Recipe by Cooking with Janica
Chocolate Chip Rainbow Cookies in every color of the rainbow! Why be boring when you can be awesome?
Rainbow Chocolate Chip Cookies by In Katrina's Kitchen
A yummy jello cookie recipe that is oh so fun and perfect for Summer. The kids will love these easy jello cookies!
Jello Cookies by I Heart Naptime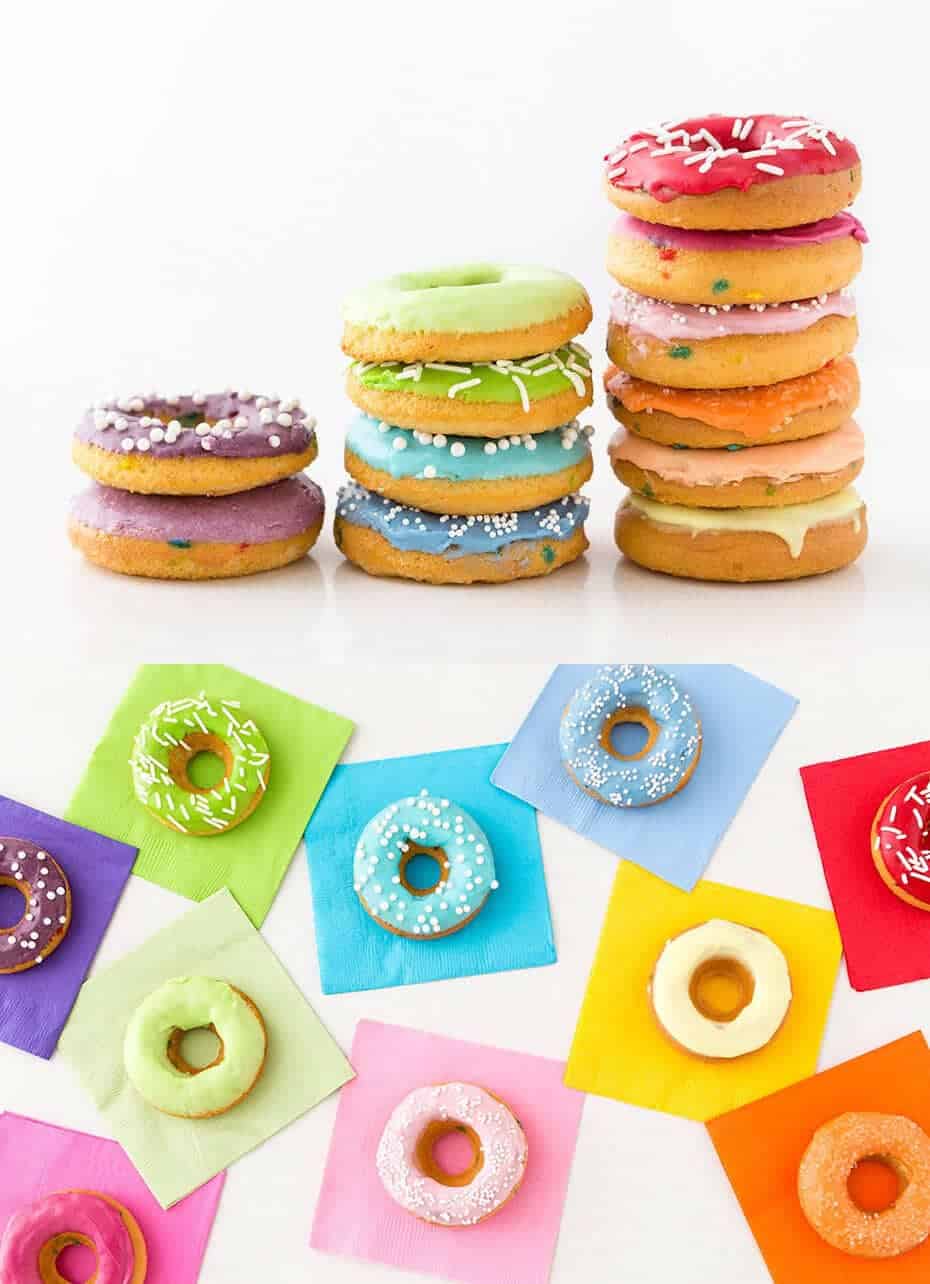 Don't worry about complicated dough recipes or messy deep fryer disasters — these baked donuts are super easy to make. All you need is a donut pan and some funfetti cake mix. Let's get to it.
Rainbow donuts from Brit + Co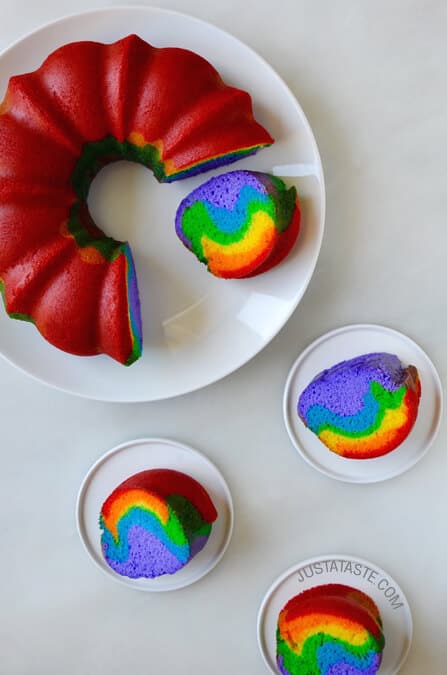 A rainbow cake is the ultimate festive dessert for any occasion, and now it's easier than ever to make your own. This easy technique for layering various colors of cake batter can be used with a homemade cake recipe or a store-bought cake mix.
Easy Rainbow Cake from Just a Taste
These rainbow pancakes are a fun breakfast! A simple pancake batter and bright colors turns boring pancakes into a fun morning breakfast for the kids. Make them into pancake pops or the shape of a rainbow!
Rainbow Pancake Pops from Made to Be a Momma
This week's Flashback project comes just in time for St. Patrick's Day. The colorful rainbow pudding from Katie Goodman's Kid's Kitchen column is the perfect festive snack to serve on March 17.
Rainbow Pudding by Makezine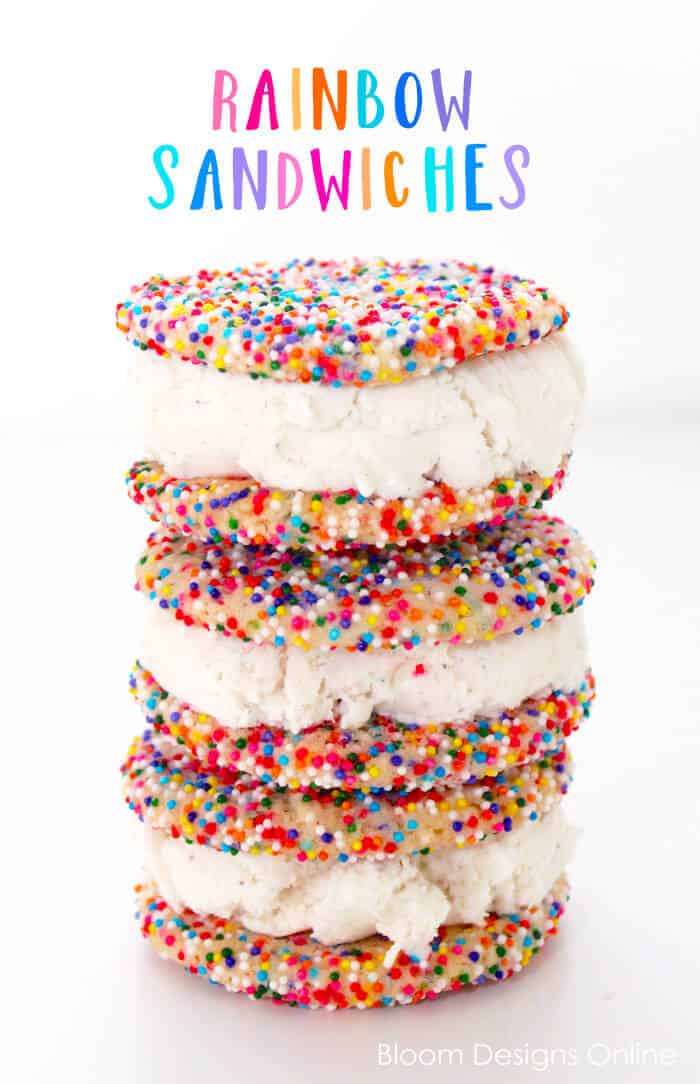 These Rainbow sandwiches are great anytime but how perfect are they for St. Patricks Day or for and sprinkle or art birthday party? These are definitely worth their weight in gold!
Rainbow Ice Cream Sandwiches from Bloom Design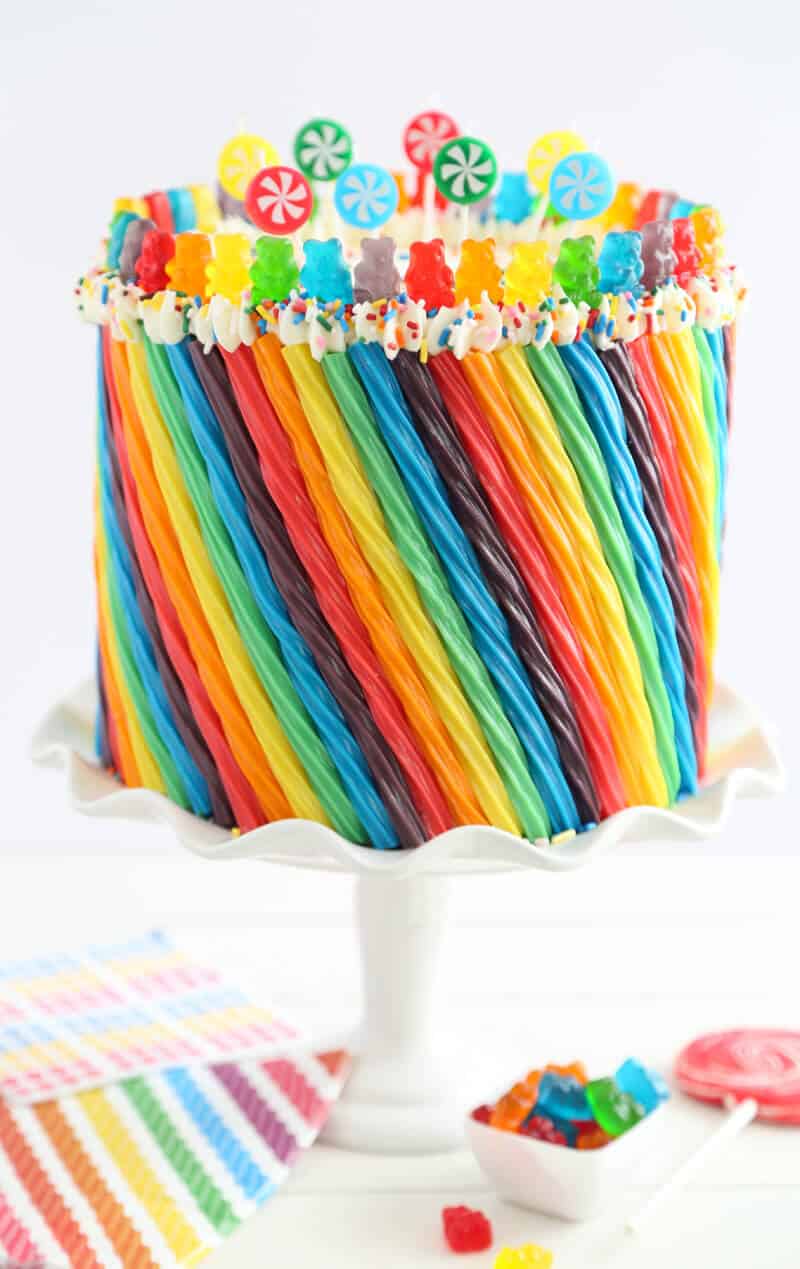 There's nothing happier than a rainbow cake! The cake layer in rainbow hues is hidden behind a wall of rainbow licorice twists (colorful candies) and Swiss meringue buttercream. This also makes the cutest kids birthday parties ever.
Rainbow Candy Cake by Sprinkle Bakes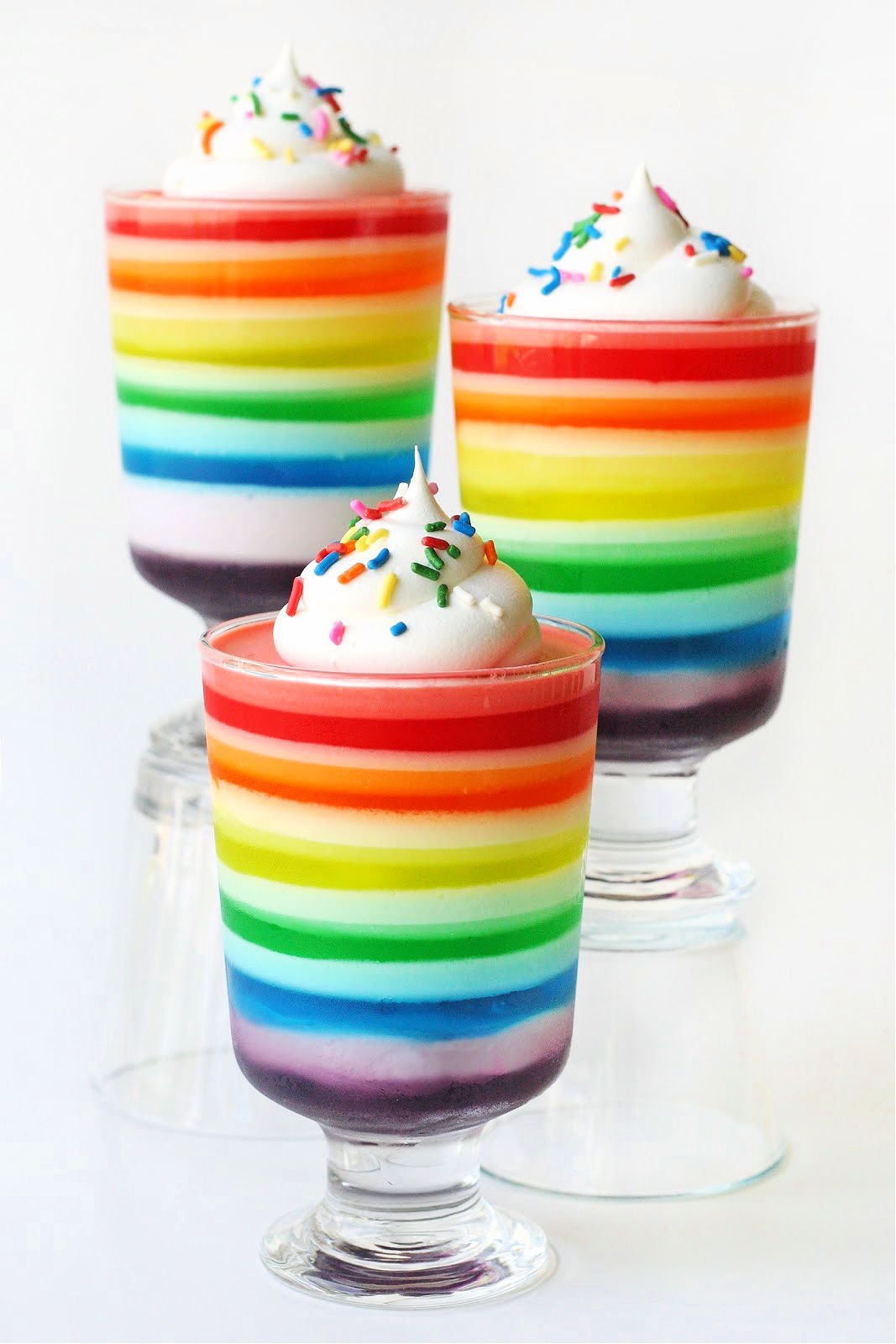 This colorful Rainbow Jello is pretty enough to brighten anyone's day! Great for parties and summer get-togethers! Kids absolutely go CRAZY for this fun no-bake treat!
Taste the Rainbow… Jello! by Glorious Treats
Oh my! I could eat them all in one afternoon!!!
And Also make sure to check back each Thursday for another roundup posts
If you found inspiration with these Delicious Rainbow Desserts, don't forget to PIN and share it with Friends
If you enjoyed these amazing Desserts, you might also love these recipes too:
Did you miss any past round up? Here you have them:
25 Super Yummy Nutella Recipes.
TitiCrafty's Top 12 Most Popular Post of 2013
18 Cute & Easy Kids Valentine's Day Crafts. The Weekly Round Up
16 Pink & Red Valentine's Day Treats. The Weekly Round Up
12 Crafty and Clever Craft Storage Ideas.
17 Creative but Fashion Crafty Jewelry
20 Delicious Cookie Recipes with Chocolate
13 Craft Rooms of Our Dreams
Til' next time...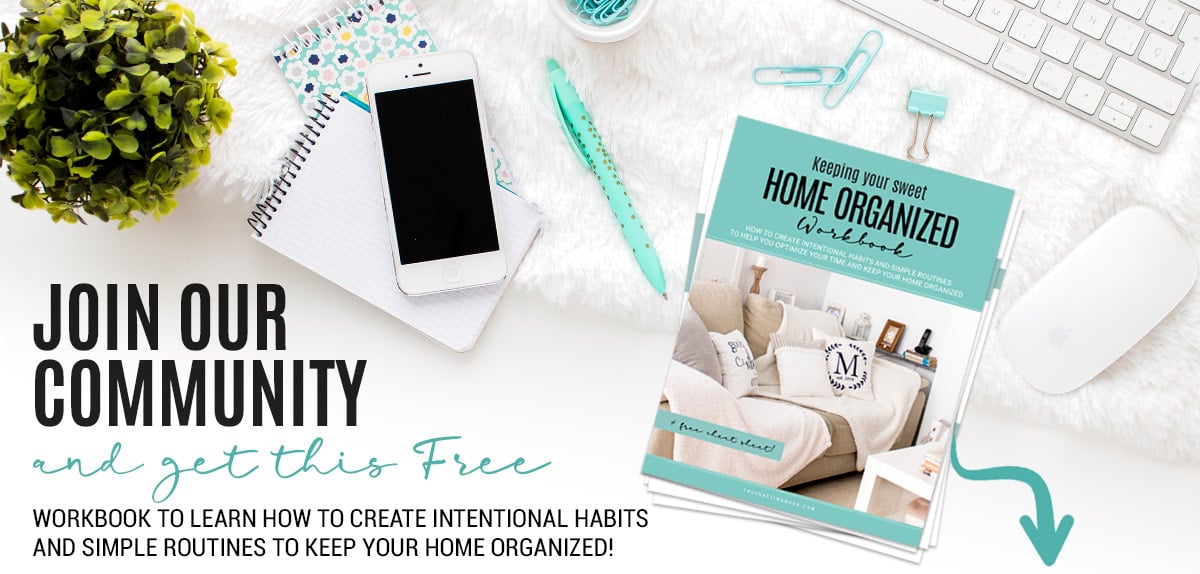 GET INSTANT ACCESS TO THE HOME ORGANIZED WORKBOOK
Plus freebies, printables, exclusive content, tips, stay connected, be the first to know great offers and Product Launches!
Disclaimer: By clicking on the "Yes, I want it" button above you are giving me your consent to collect and use your information according to the law and My Policy Privacy and The Cookie Policy. Zero Spam I promise!