This is a sponsored post on behalf of U-CAN. I was sent samples of BiriBiri products to review and was compensated for my time to write this post. All opinions expressed are my own and not influenced in any way.
Have you heard of BiriBiri before? You can be honest… I hadn't until a couple weeks ago and I have no idea why I hadn't done this sooner. I'm so excited about this BiriBiri Art Series That I can't wait to share all the projects with you. But wait… I haven't answer the question right? LOL. Too much excitement. BiriBiri is a new art style from Japan and it consists of cutting and pasting colorful Japanese washi to create images that look like paintings. Paper painting! Isn't it so cool???
BiriBiri Art Series: Paper Painting Wall Art
BiriBiri is created by U-CAN. U-CAN has aided their customers through each individual's life-long learning process over the last 60 years. The U-CAN Learning Method (ULM) is a learning platform for BiriBiri techniques to help you develop your artistic style and process. You can watch video tutorials, read easy how-to guides, and ask any questions to BiriBiri teachers online. ULM is available to those who purchase any BiriBiri Project, which includes the ULM and Kit.
So… Are you ready to get to know how to do BiriBiri Collages? I definitely hope you get as excited as I am.
I have to tell you at first it seems hard. It requires patience. The first few paper tear was the hardest and I thought it wasn't the right project for me but then I got the hang of it and it got easier and easier and I actually had lot's of fun creating those art pieces. Once you master the technique you acquire your own style and you can start letting your creativity fly!
I made this Paper Painting Iris Wall Art as the first of 4 projects. This is my BiriBiri Art Series
The first thing I did was watching the videos from ULM. Those are only available when you purchase a project kit but you can still check out how to do BiriBiri Collages with this video:
What you need for this project:
Iris BiriBiri Collage Kit
A starter Kit
Wood board
Wood Sticks
Wood paint.
Brush
Glue, nails and hammer.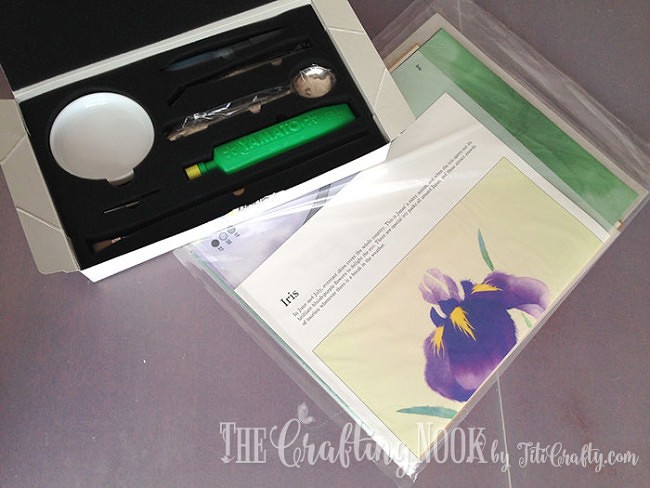 This is what came with my Iris BiriBiri Kit.
The first step is transferring the design. For this you need to use the blue transfer paper with the waxy side facing your given board.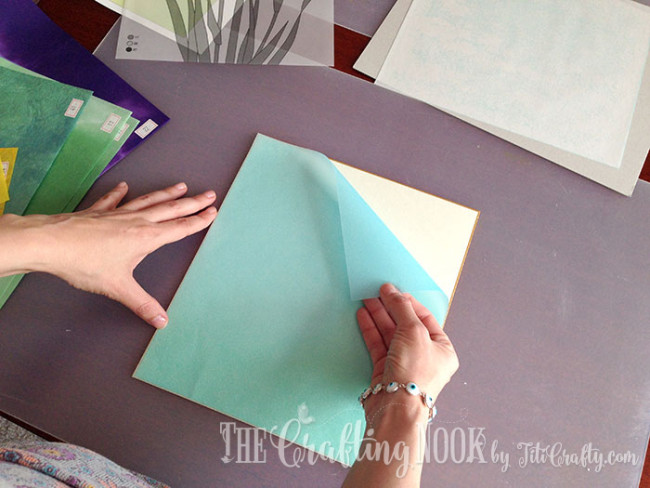 Use the Clips to hold the design and board in place and draw all the design.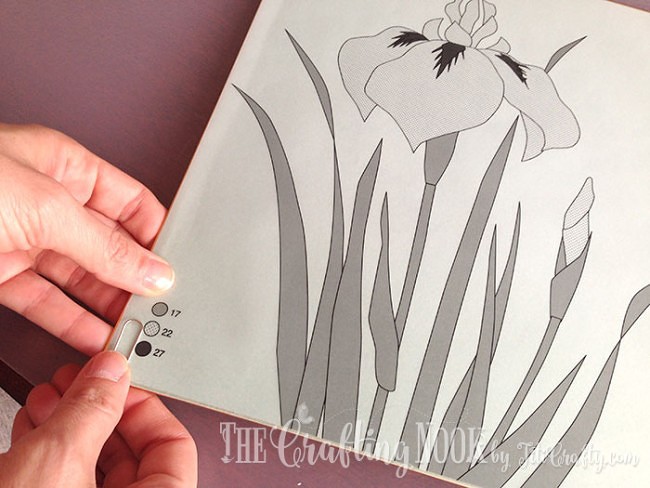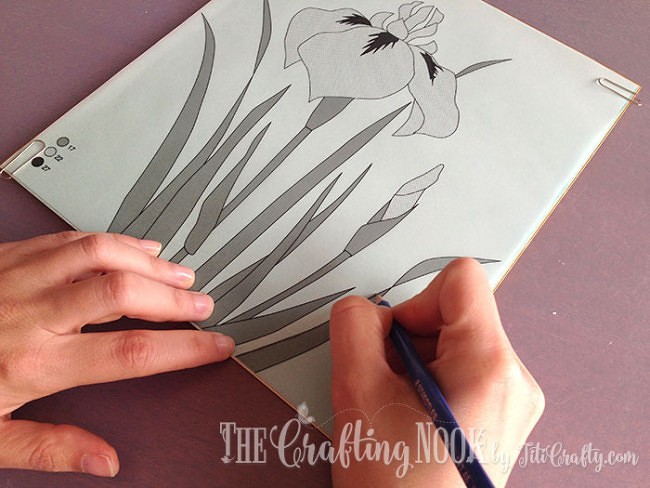 You will get your design drawn in blue like this: {sorry it's very light}