I don't know about you but I love chicken but I only eat chicken breast. Sounds silly but I really don't like the rest LOL. The thing with chicken breast is that it get really dry and sometimes hard to really give them a taste. But I love it anyway. Recently in the kitchen with my mom, we were like, what do we do with the chicken?… Then I saw a bowl of limes and I said what if instead of orange that we always use, we use some limes? Mom like the idea and we did it. I remembered I had seen some cilantro-lime chicken recipes before but we decided to go with our ideas.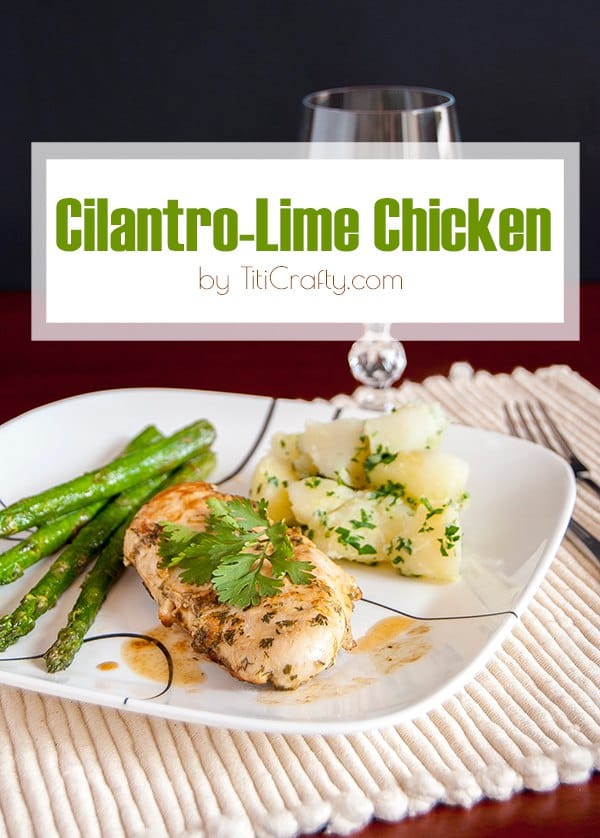 How to make Cilantro-Lime Chicken
That dish was fun to make because we were using what we had and what we like. So while I was getting the lime juice my mom was chopping the cilantro and so on. And the all of a sudden I remembered the blog I said mom photos!!!! LOL So we started preparing it to share it LOL.
I need to say this, if you marinate the chicken overnight, you have no idea, how good it gets. OMG, we made a lot so we had some for the next day and Oh My! The flavor was something amazing so I do recommend that if you want to make it, prepare everything today and cook it tomorrow!
Here we go!
Direction:
In a medium-big bowl mix all the ingredients except for the chicken.
Mix all ingredients well and start adding in one breast at a time and spread the mixture all over it. Make sure all the chicken breasts are well spread.
Seal the bowl with plastic wrap and put in the fridge. Best results overnight but if you want to cook it the same day then I recommend at least leaving it for a couple hours.
To cook, use a large pan and spread a bit of olive oil and wait until really hot over high heat. Place the chicken breast all over the pan but don't let them pile. Each piece should have its space. I had to use 2 pans LOL
Let it get golden and turn over and let it get golden even a bit crispy outside. This helps to seal the chicken and keep inside moist.