Today I come doubly excited! Oh yeah! Today I'm sharing a super fun and easy crafty Jewelry piece that I just LOVE and I'm also sharing my very first video tutorial for this easy braided bracelet. How cool is that? But ok, please, forgive my video mistakes as it's my first and I kind of moved the camera by accident a couple times and also went out of camera. I'm still getting the hang of it. Still I love how it turned out!!!
DIY Easy Braided Bracelet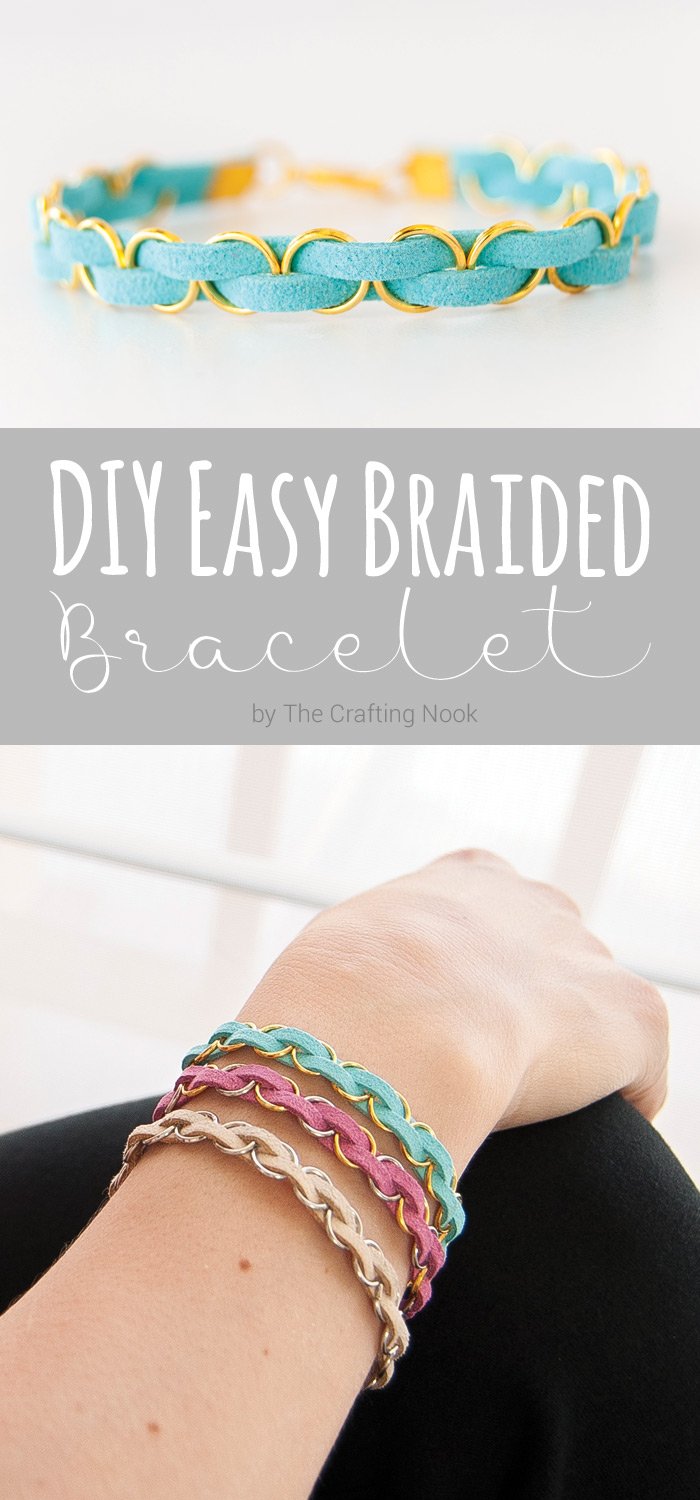 I saw this bracelet a long time ago and it got stuck in my head. Although I'm not sure it was made exactly like this, I thought I would finally give it a try with how I could remember. It's fun, it's easy to make and most of all it's so versatile. You can make it in any color; you can combine colors and the metallic parts and you can use different sizes of cord and jump rings. I had so much fun I made 3 all at once LOL.
Easy crafts are my faves, anything I can make in minutes or at least within the same day is awesome and that's why I loved these braided bracelets so much. In one hour you can have about 10 of these made LOL. Hope you enjoy this tutorial and that it inspires you to make some for yourself.
These cuties are also perfect as gifts! You will never go wrong with crafty jewelry!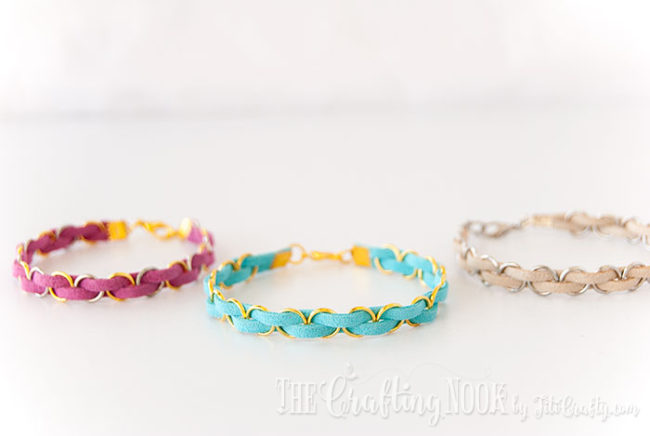 So Let's get to it, shall we?
Here is the Video tutorial for this cute and Easy Braided Bracelet
Prefer Step by Step photos? You got it!!!
Supplies:
2 Leather cord Strips
Lobster clasp
About 10 to 15 jump rings {the size will depend on the cords}
2 Cord Ends
Nose Pliers
Scissors