How many times have you given away old t-shirts? If you ask me, I would answer, "I lost my count LOL". And do you how many things you can make repurposing T-shirts? Ooooh that's the real question, isn't it? You wouldn't believe how many. If only I had known all this years ago. And guess what? Scarf is one of them… Yup and there are tons of ways to make them so today I'm sharing my DIY braided t-shirt scarf Woot!!!!
DIY Braided T-Shirt Scarf – Scarf Week Day 1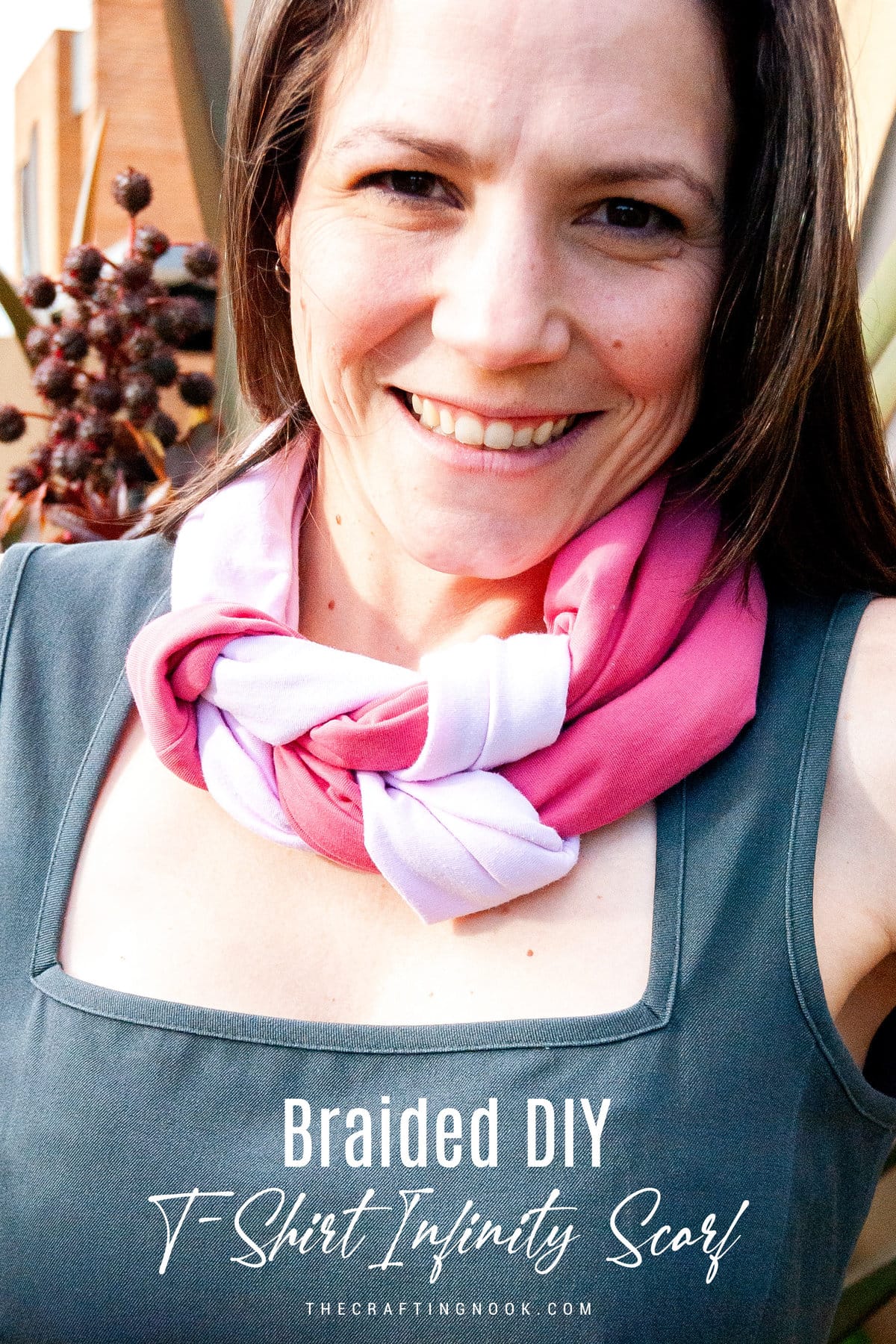 I've been having a blast from Scarf ideas. I love scarves, you know?. You wouldn't believe how many I have and you can add these 5 new ones you will be seeing in the next days LOL. I saw this cool scarf idea over at Put up Your Dukes and I LOVED it with all my heart and I knew I had just the T-Shirts to make it buried in my closet haha!!!