My girl is super fashion; she loves to wear dresses and accessories. She asks me why she doesn't have scarves like mines and I actually never know what to answer. We never bought or made any for her because her coats are usually so stuffed that don't leave much room for scarves, but this scarf week gave me the perfect excuse to make her this cute kids infinity scarf made out of fabric scraps and hand drawn heart doodles because she specifically said she wanted hearts in it LOL. If you missed my previous scarf week post I also made a cute gold polka dots scarf for her and for me too!
Kids Infinity Scarf. Made with Fabric Scraps and Hand Drawn Heart Doodles – Scarf Week Day 3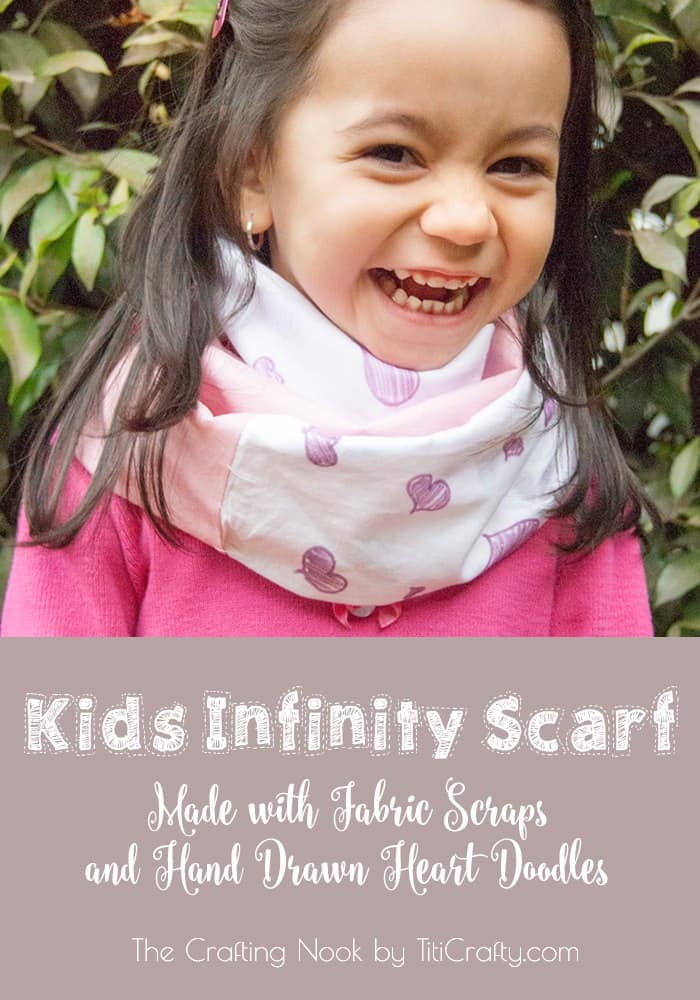 When I think of thing to make to my girl, the wave of ideas and inspiration I get is so big that often I get stuck and don't know where to start. This time at least I knew I was going to make a scarf but then, what kind of scarf?