This Painted Jewelry Box is a sponsored post on behalf of U-CAN. I was sent samples of BiriBiri products to review and was compensated for my time to write this post. All opinions expressed are my own and not influenced in any way.
I'm so super excited today. Today's project is a special one. You see, my family is all over the map. I have family in Venezuela, Colombia, Canada, USA, Spain, Brazil, Costa Rica.I could go on and on on this topic. But right now, we have my in-laws visiting us and I won't be with my mother in law by Mother's Day so I decided to make something for her in advanced. I made this super cute painted jewelry box since I know she loves jewelry and all kind of accessories.
DIY Painted Jewelry Box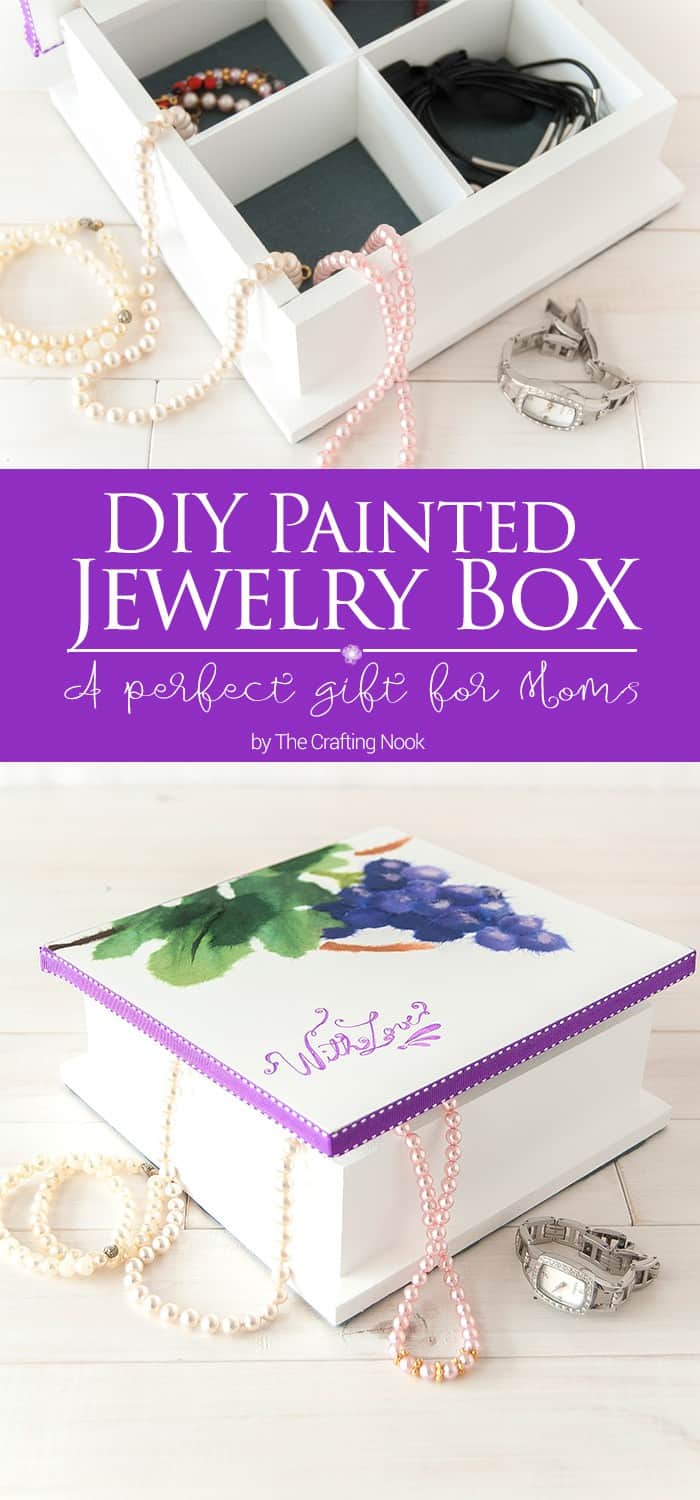 I was trying to decide how to decorate it and I realized I still had a BiriBiri Kit left and thought it would be a great use for it. I also tried lettering too, which I had never done before and to be my first time it didn't go that bad LOL.
The grape design was a bit larger than the box, but still with a few tweaks I made it work and I LOVE the final result! It turned out SO pretty. Of course I had my hubby's hands helping this time and I'm sure that made it all much better! He's always up for projects that involve wood and paint. LOL
So, Let's see how to make this pretty Painted Jewelry Box, shall we?