DIY Upcycled Puppet Mitten (Quick n'Easy)
Reuse any mitt or gloves that have lost their partner, turning them into a super cute Puppet Mitten. You just need a few supplies that you might already have!
As usual, kids lose their gloves and mittens easily during the winter time.
Em is not an exception to that rule LOL, so what to do with those lonely ones? I made Jamie the puppet, from an upcycled mitt!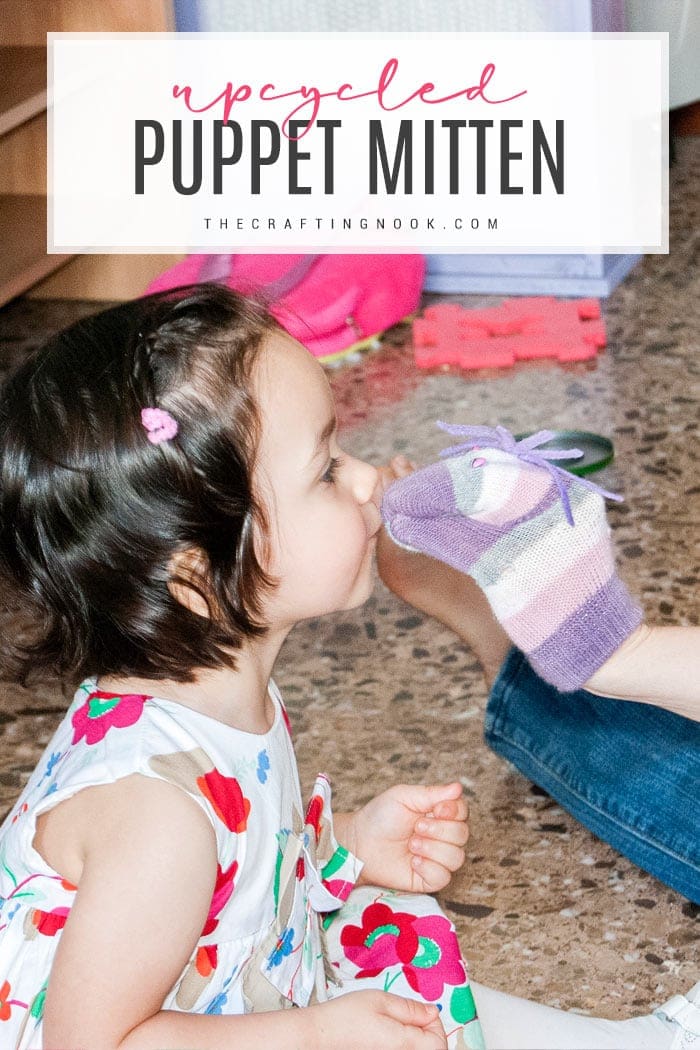 How to Make an Upcycled Puppet Mitten
The other day I was playing with her and she came with her lonely and sad glove and she wanted to play with it. She asked me to wear it (can you imagine the size of it if Em is an 18-month-old girl) LOL, so I did…
The odd thing was that it fit (a little stretched but it fit) LOL.
So I started to play with her like the glove was a dog or something and she enjoyed it so much that I remembered the sock puppets and I thought it would be fun to turn this mitt into a cute puppet!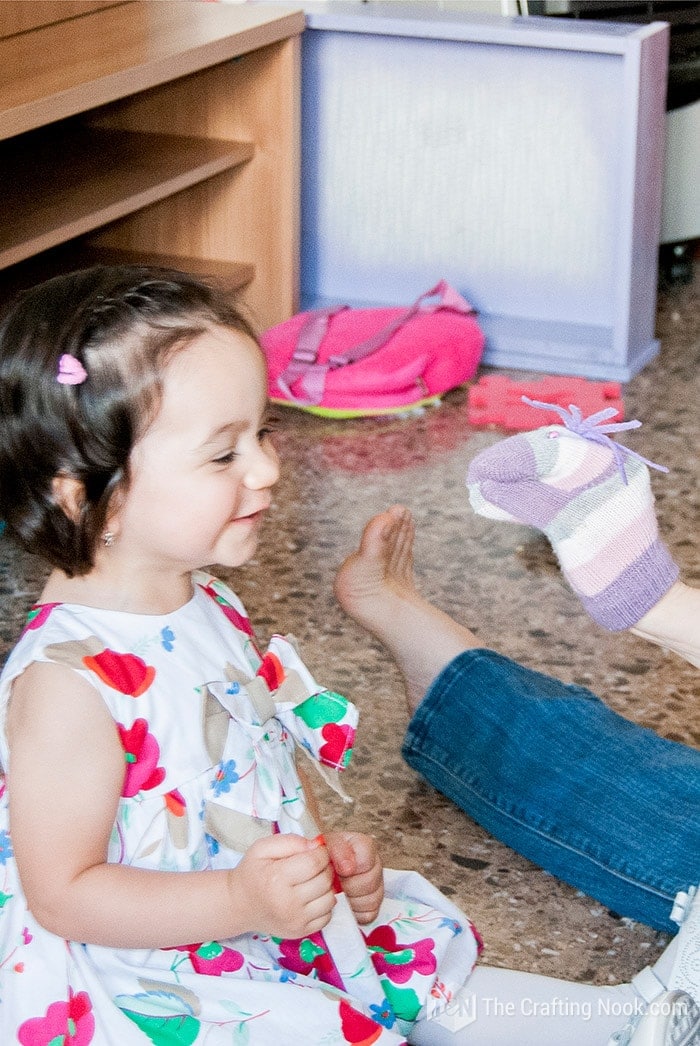 So, I went ahead and did it!.
It's super easy. I wanted it to have crazy hair and goggly eyes.
Poppet Supplies:
A lonely mitten
Hot glue gun
Goggly eyes
A small piece of felt (your favorite color)
Needle and thread.
Lots of love and imagination.
Tutorial
Firstly, I cut a felt rectangle about the size of the puppet's head
I folded it in half and made long cuts to make the crazy hair.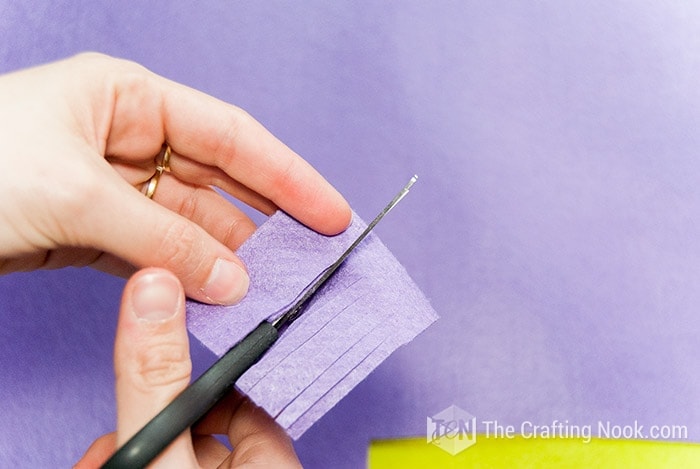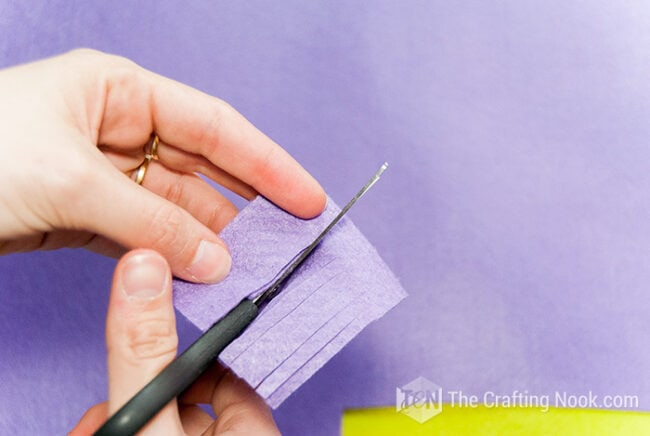 Then I made a few stitches along the folding line and then pulled the thread to make it ruffle.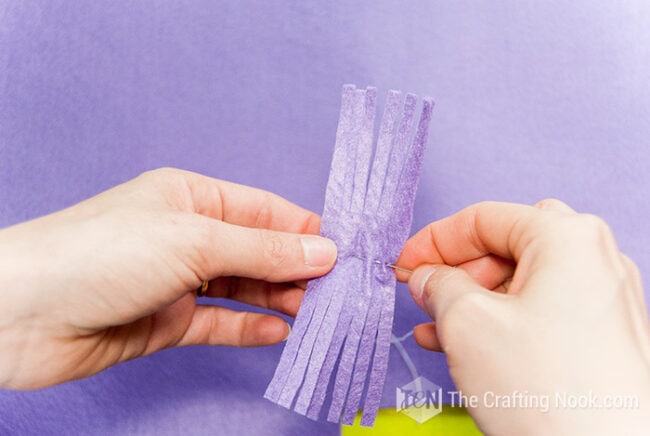 I put on the glove to make a mark where I wanted the hair.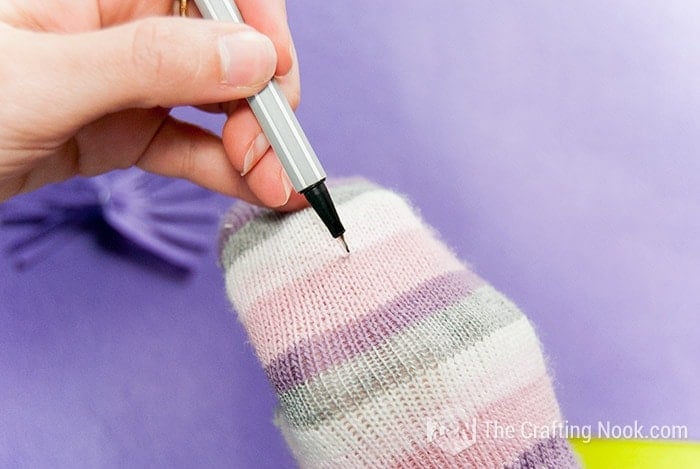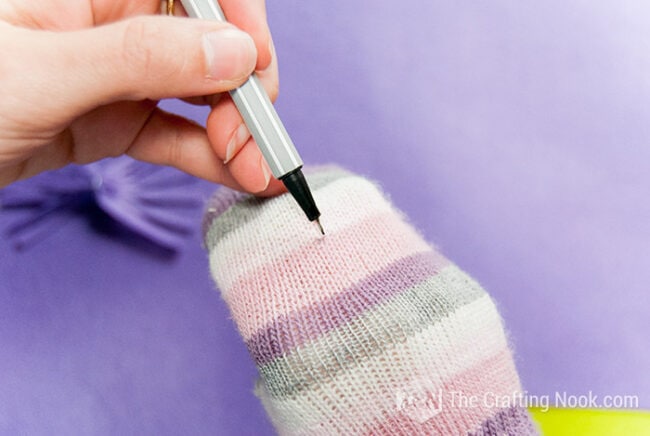 I stitched the hair to the glove.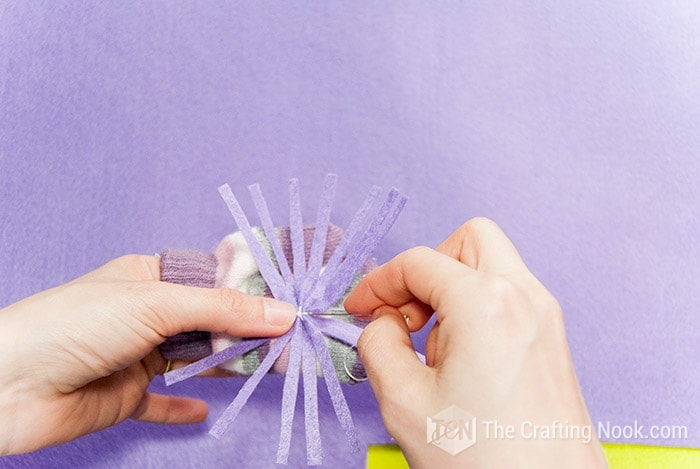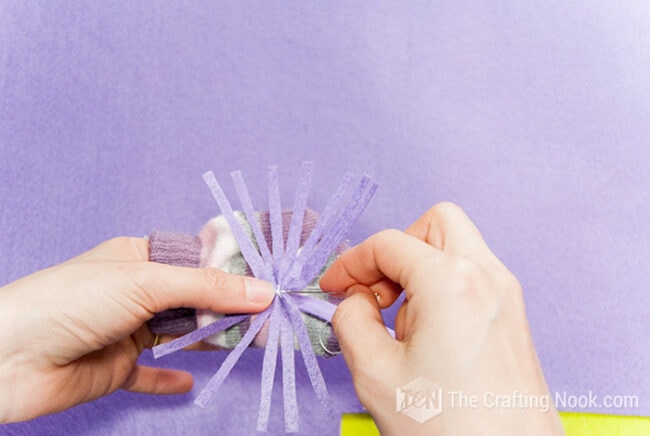 And finally, I added some cute goggly eyes.
I glued with hot glue.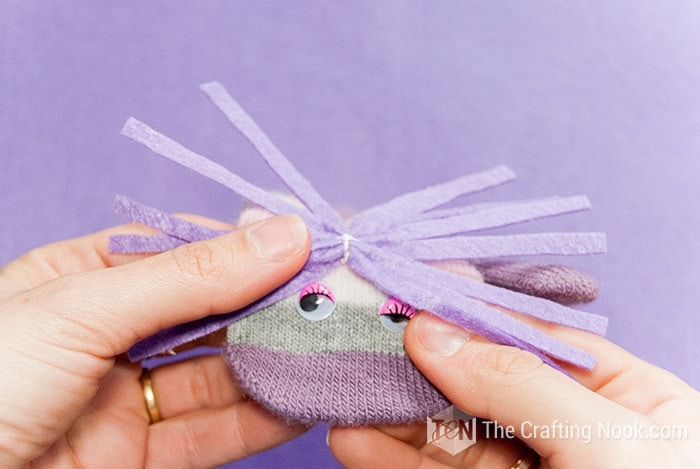 That's it!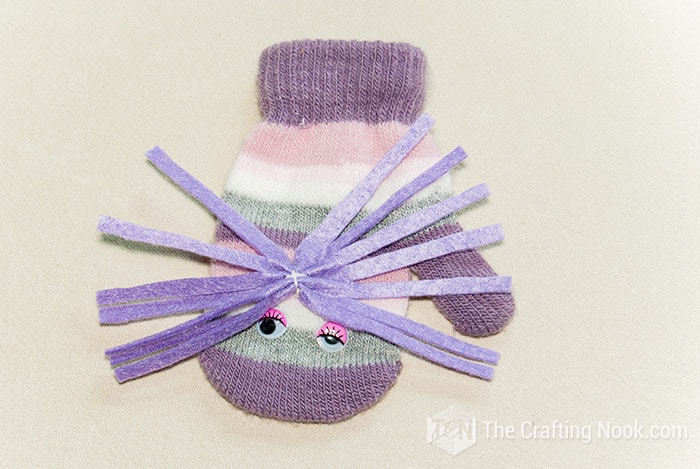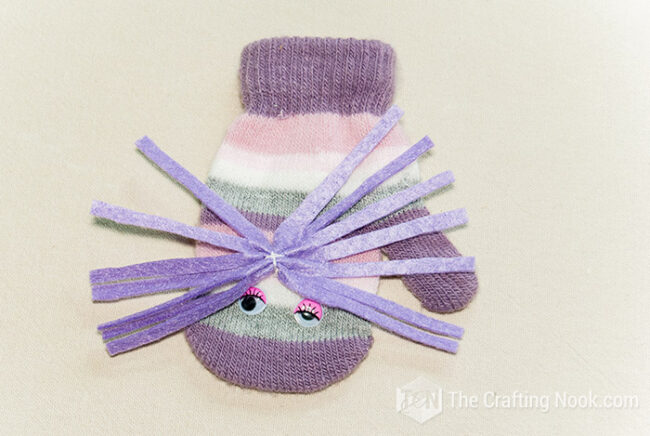 Lets play!!!
We had so much fun with it!!!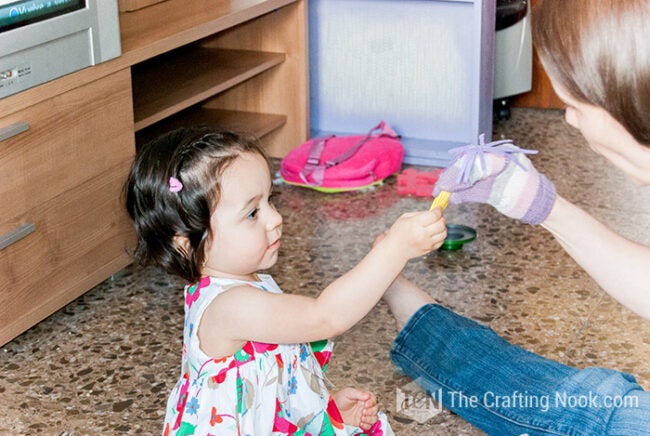 Then she wanted to try it on to play and she looked so darn cute!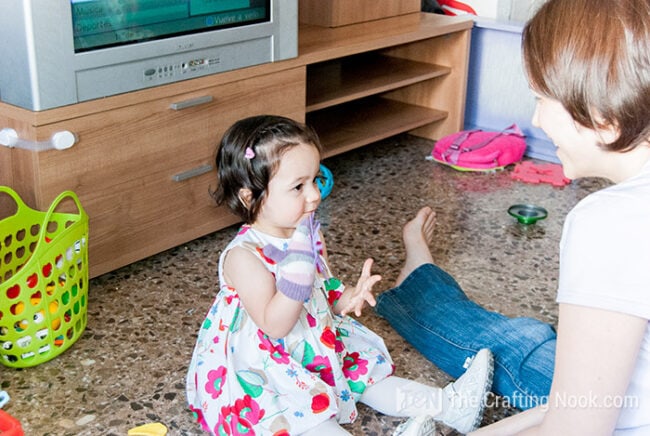 I'm planning on making some more of these with socks, she might enjoy having different puppets!!!
What do you think??? Isn't it cute??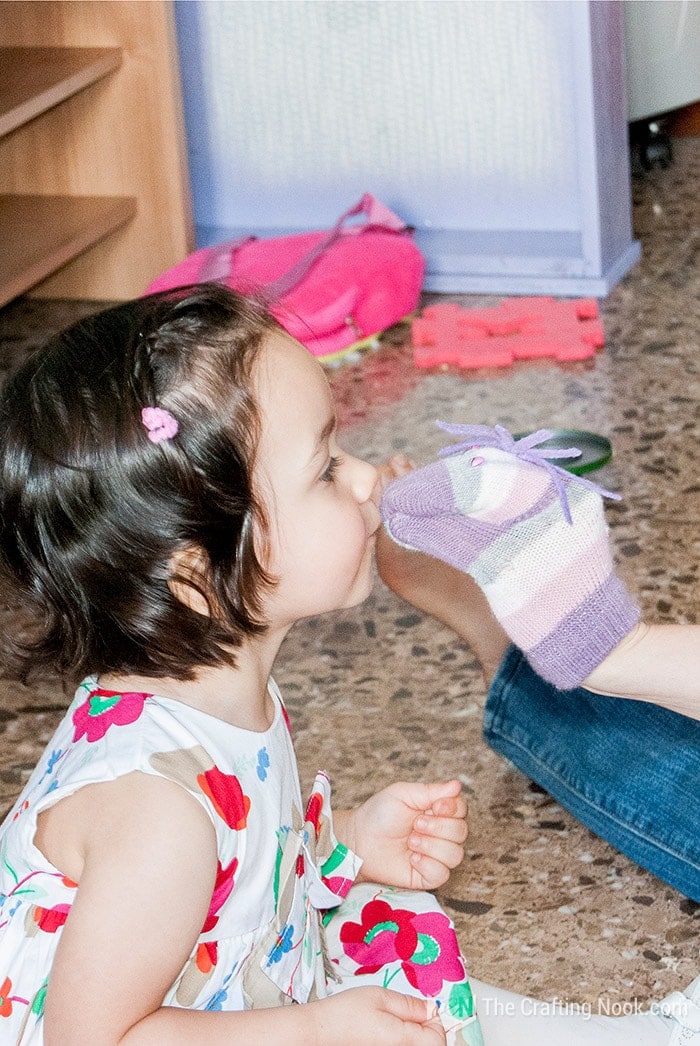 So, What do you think??? What do you do when you get lonely gloves????
My favorite puppet crafts from my favorite bloggers:
If you liked this easy and cute puppet project, you might love these too: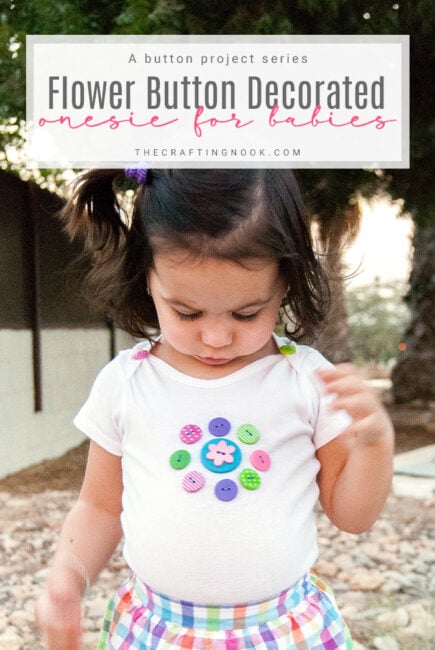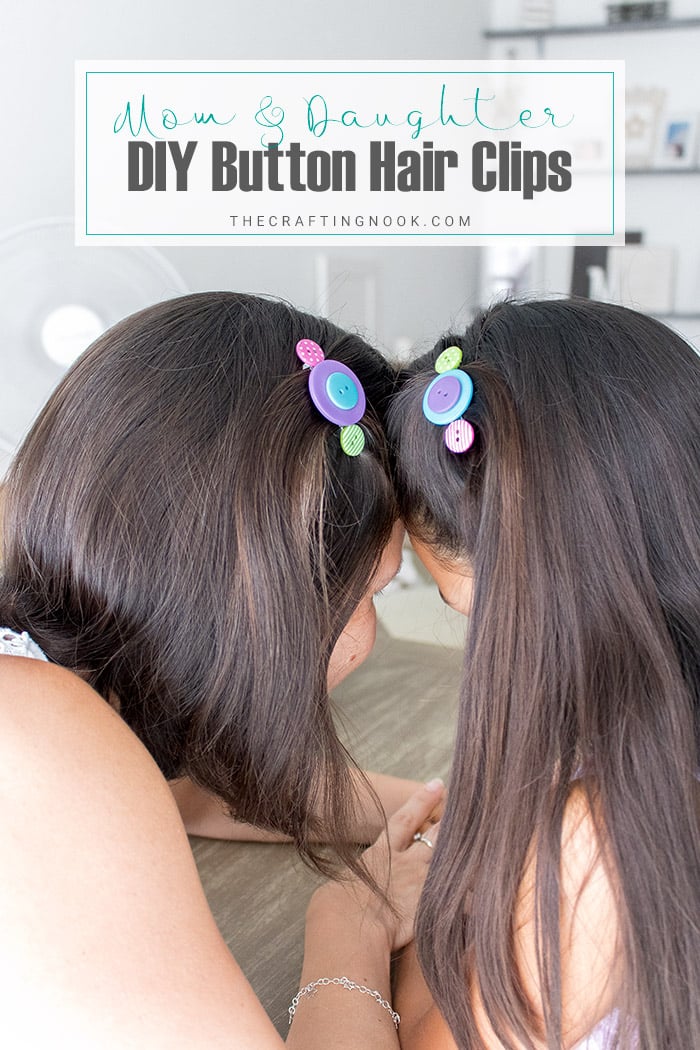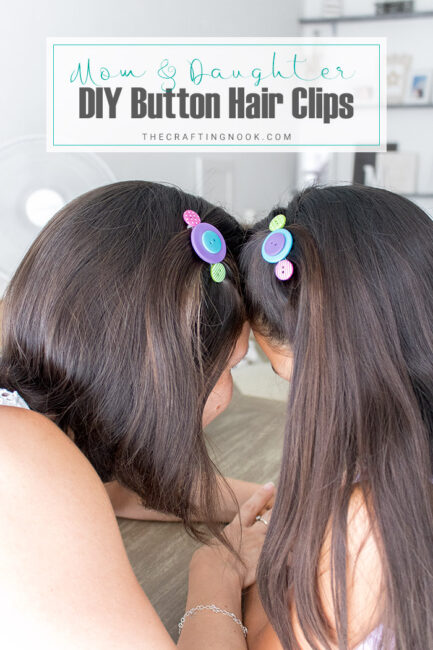 Found this project useful? Don't forget to PIN it and share it with friends!
Til' next time...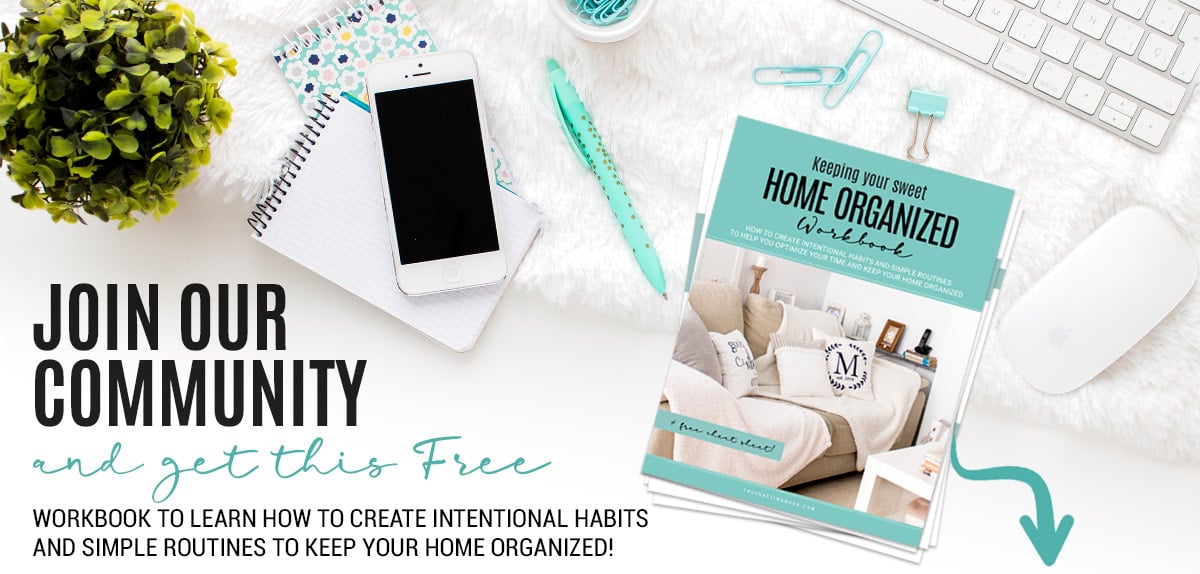 GET INSTANT ACCESS TO THE HOME ORGANIZED WORKBOOK
Plus freebies, printables, exclusive content, tips, stay connected, be the first to know great offers and Product Launches!
Disclaimer: By clicking on the "Yes, I want it" button above you are giving me your consent to collect and use your information according to the law and My Policy Privacy and The Cookie Policy. Zero Spam I promise!