Father's Day Cork Photo Frame
This cute Cork Photo Frame I made for Father's Day it's the perfect gift: easy to make and so inexpensive too. You can easily switch photos of the best moments throughout your child's life.
I've always said that life is made with moments. Good or bads but life is not life if we don't have meaningful moments. I love to capture and remember the most special moments I live or at least I have the pleasure to see. Father-daughter moments is one of those.
DIY Cork Photo Frame for Father's Day
There's not much secret to this project and can be applied for any occasion but since kids grow so fast, we can barely keep up I thought it would be nice to have a special place to keep father and daughter special moments and what is best than a cork board for that? well… a cork photo frame, right?
I used just a few inexpensive supplies for this project. It took me about 15 minutes to have it done. I spent more time choosing the photo I was going to use, to be honest.
Sometimes it's not about how much you spend on a gift but more the thought you put into it and the intention. Being our first child and his first Father's Day, I wanted it to be special and something that could last a long time.
It definitely worked. This frame stays in his night table wherever we go.
So, Mission accomplished!
How to make a Cork Photo Frame for Father's Day
Supplies needed: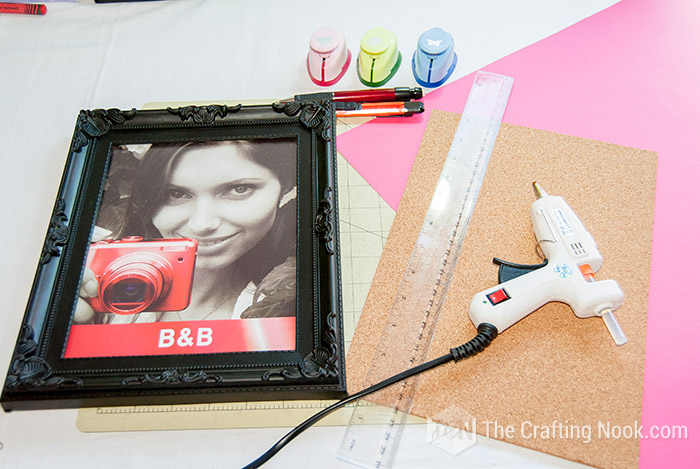 Photo Frame
Cardstock (your favorite color)
Corkboard. (About the same thickness as your frame's glass.)
Hot glue gun
Paper Punchers if you have them or just your favorite ornaments.
Pencil, cutter, and ruler.
I got this cute black frame on sale and I loved it. My husband's favorite color is black so it fits perfectly.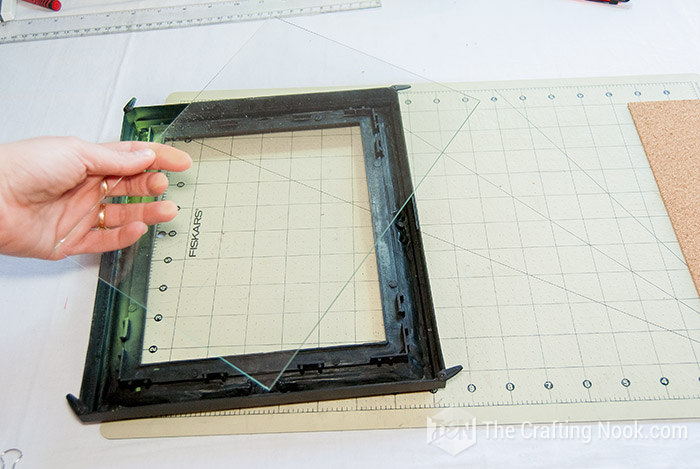 I opened the frame and used the glass as my guide to cut the corkboard. You will not use this glass for this frame.
Then cut the cardstock to the same size as the corkboard.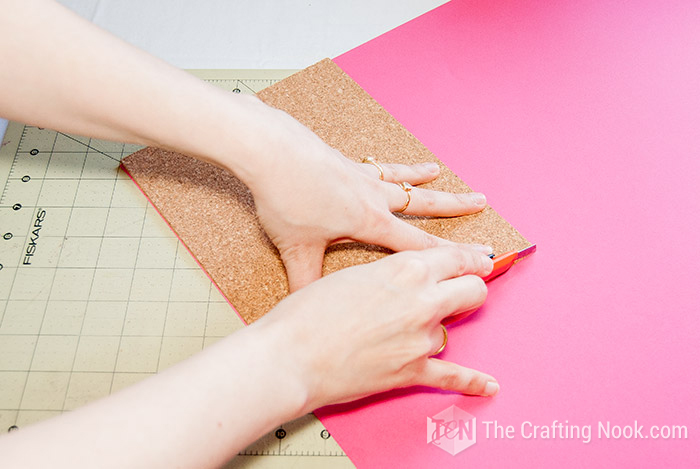 I draw a rectangle in the cardstock to create another frame with it. I made it about 1 inch smaller and cut it.
You can either glue it to the cork or just lay it on top and secure with the frame itself. In my case, I preferred gluing it.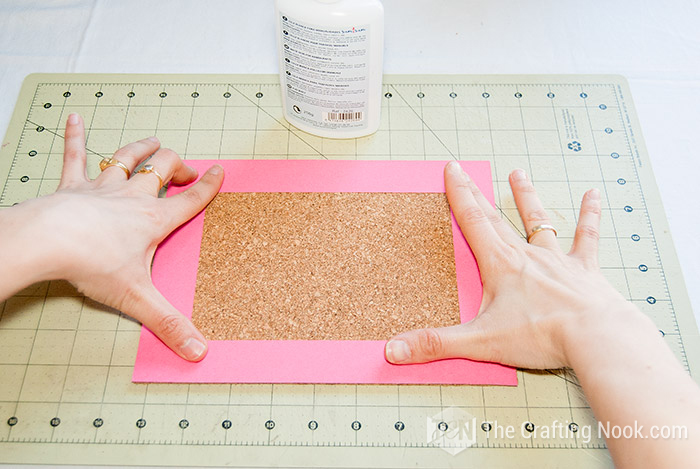 Then place your cork in the frame and secure on the back as normal. You should get something like this: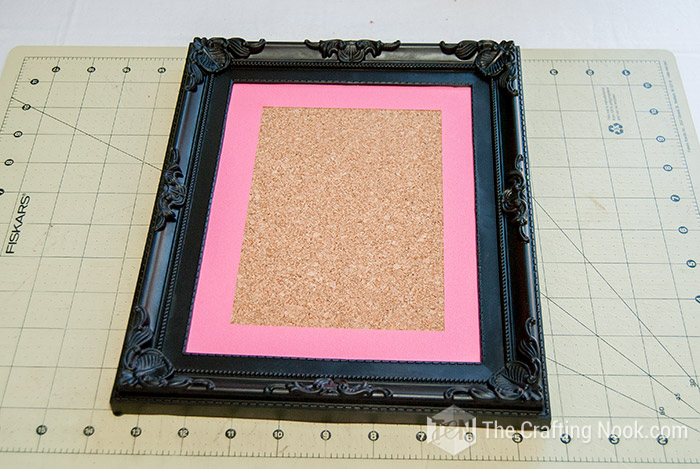 It's time to play with decoration.
I printed and cut my kids name and also punched a few cute shapes. Use what you have or ornaments that you and/or your hubby will love.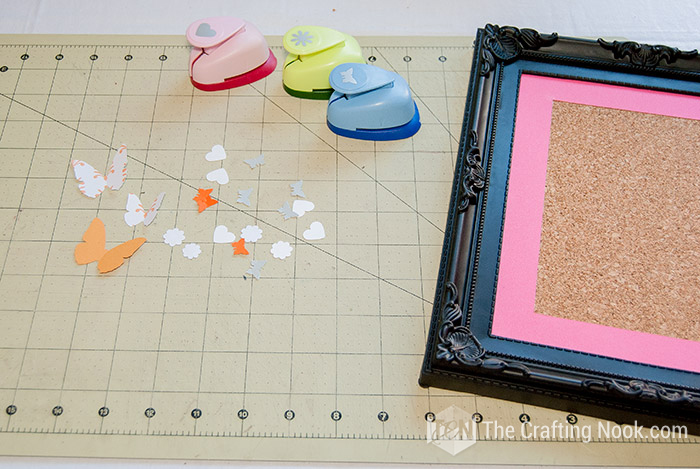 Glue your ornaments as you like.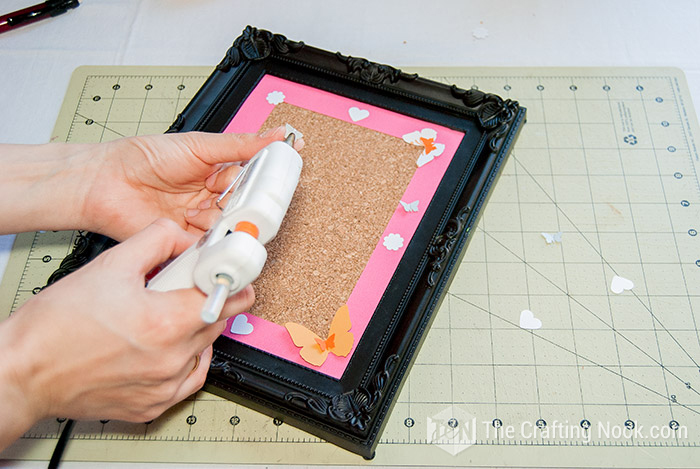 Mine turned out like this:
Then print your favorite photo of your kid and dad. You can also make a design on it, add a sentiment or just leave it as is.
Lastly, secure with pins and you are done!
This is how it looks on daddy's night table!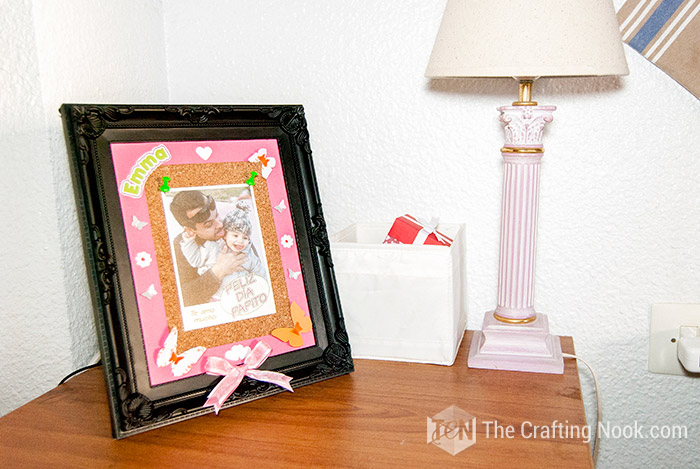 Of course, then there's the wrapping. I couldn't just give it to him like that.
The idea was to get creative since I was on a tight budget.
I thought to myself, why not using fabric instead?
So I did.
I used a tissue paper first since it was delicate and then the fabric.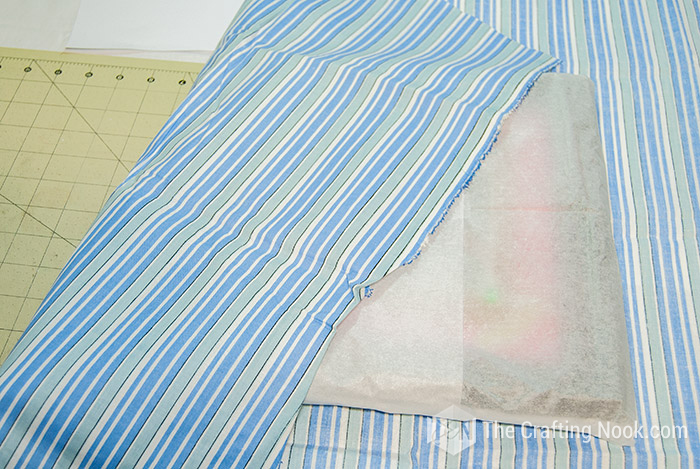 I wrapped it like it was any wrapping paper.
Finished it with a ribbon around it and a bow!
I love it!
The last touch was the card.
It was completely handmade.
I painted Em's hands with acrylic paint and stamped them in a scrapbook paper. Then cut a mustache and made a handwritten "Happy Father's Day" (in Spanish).
In the inside, we draw together her favorite things and she painted herself her message (It's a clear message, right?)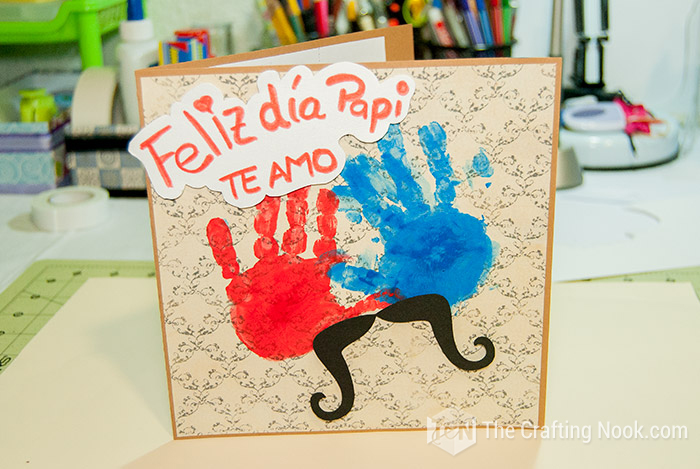 That's it. a tight budget doesn't mean you can't create something meaningful.
This is how the gift was given and the moment he opened it couldn't be more perfect. Full of love and hugs.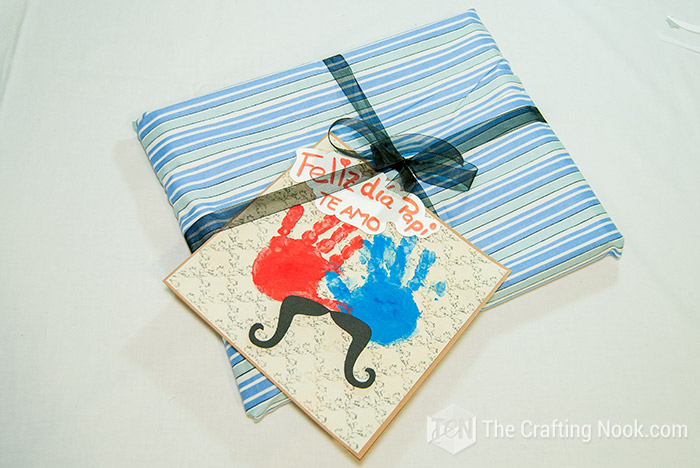 This proves my theory that love is in the smallest details.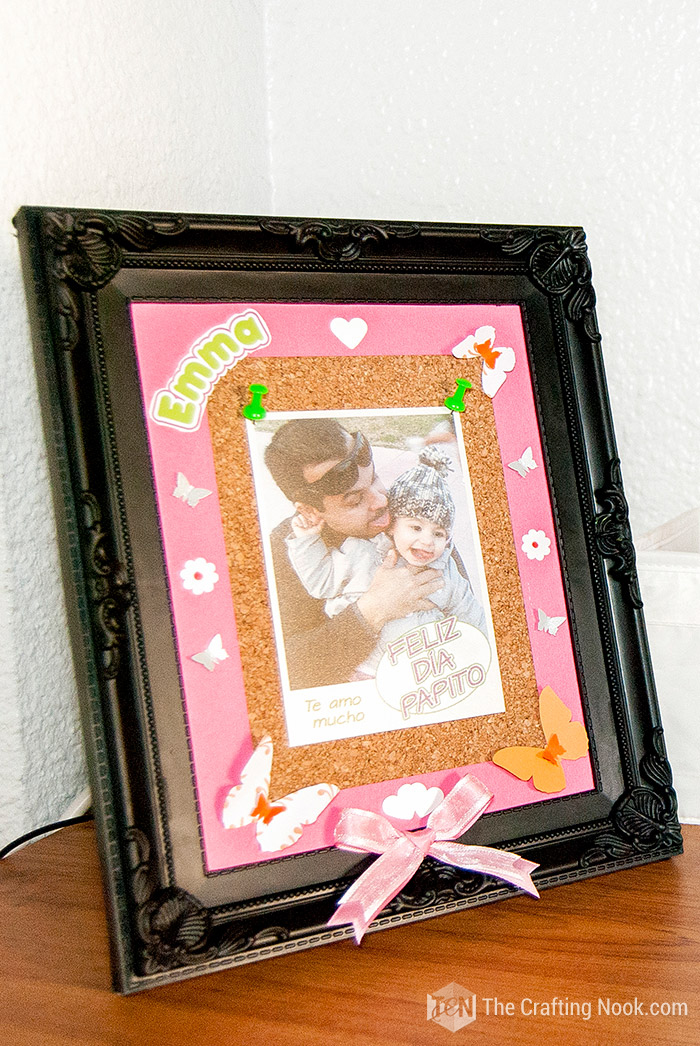 What do you think? I would love to hear your thoughts in comments!
Some DIY Father's Day gifts I love from my favorite bloggers:
If you enjoyed this project, please share with friends so we can spread the word!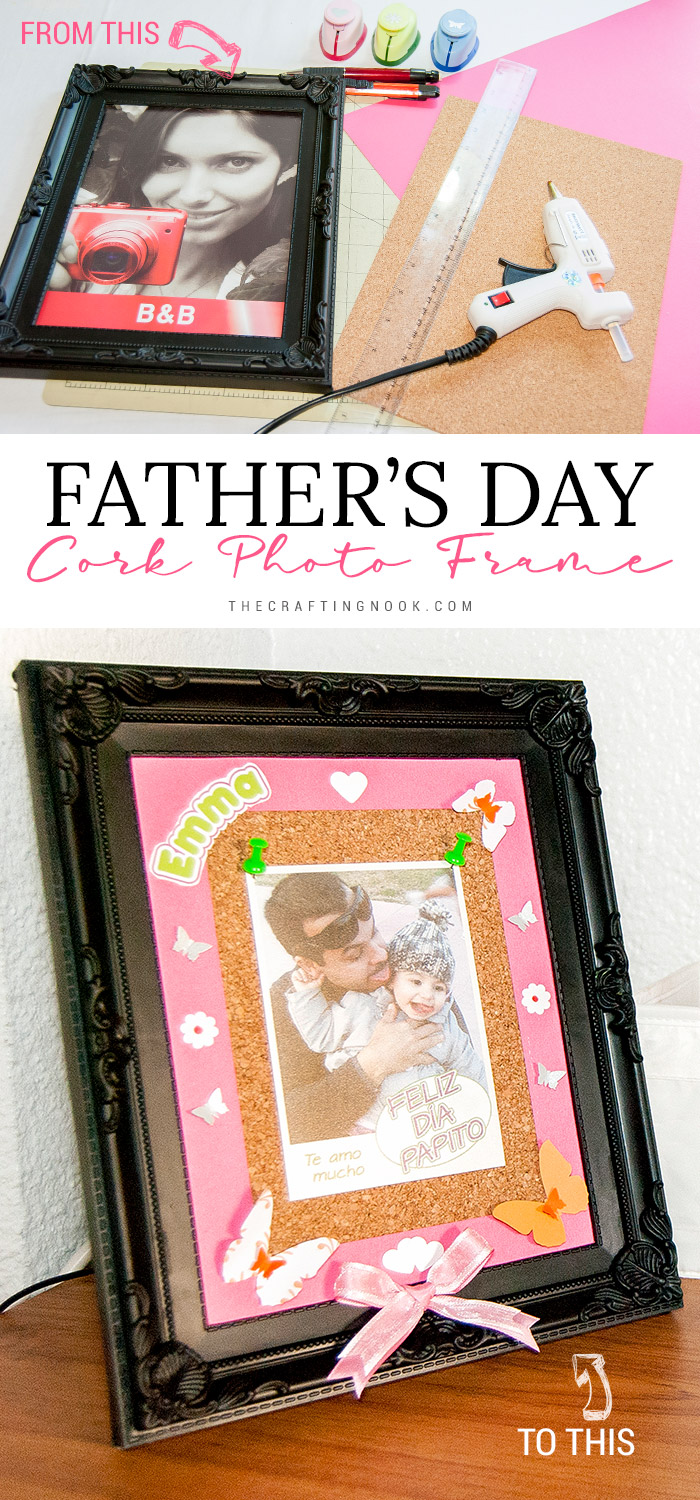 I'm sure you might also love these projects too:
Til' next time...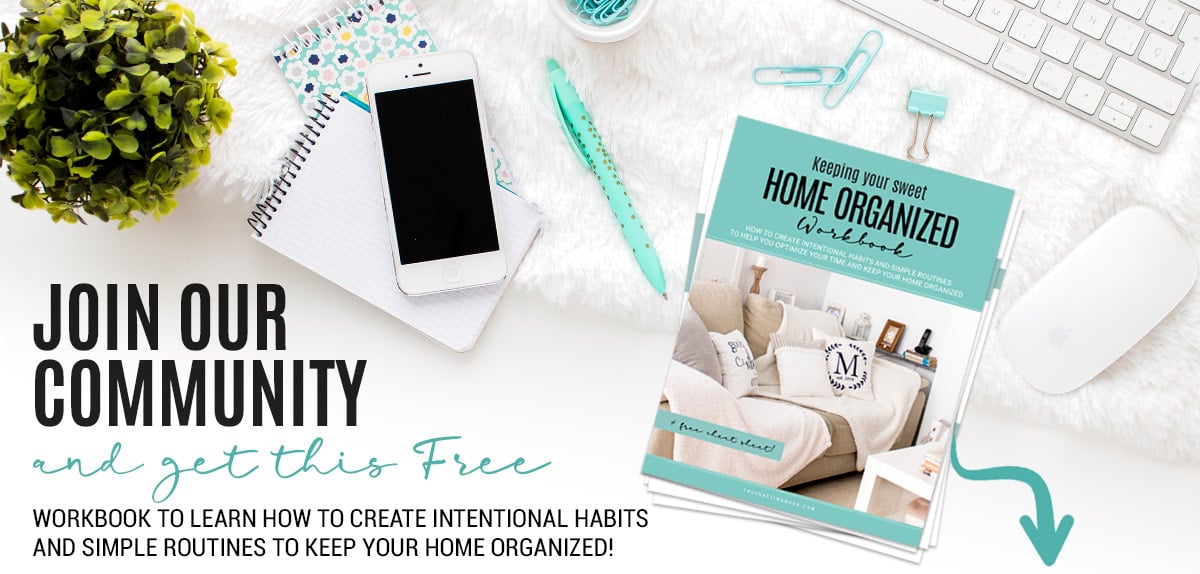 GET INSTANT ACCESS TO THE HOME ORGANIZED WORKBOOK
Plus freebies, printables, exclusive content, tips, stay connected, be the first to know great offers and Product Launches!
Disclaimer: By clicking on the "Yes, I want it" button above you are giving me your consent to collect and use your information according to the law and My Policy Privacy and The Cookie Policy. Zero Spam I promise!