16 DIY Baby Shower Gift Ideas by Lauren of The Thinking Closet
Yayyy, Guess what??? Today I have another awesome guest here at The Crafting Nook! Woot woot. Today is here with us Lauren from The Thinking Closet. She is a funny and super sweet bloggy friend, I feel so lucky to have the opportunity to meet all these amazing bloggers/friends. Lauren is sharing some great gift ideas for baby showers. Please after reading it, swing by her blog and leave her some love!
16 DIY Baby Shower Gift Ideas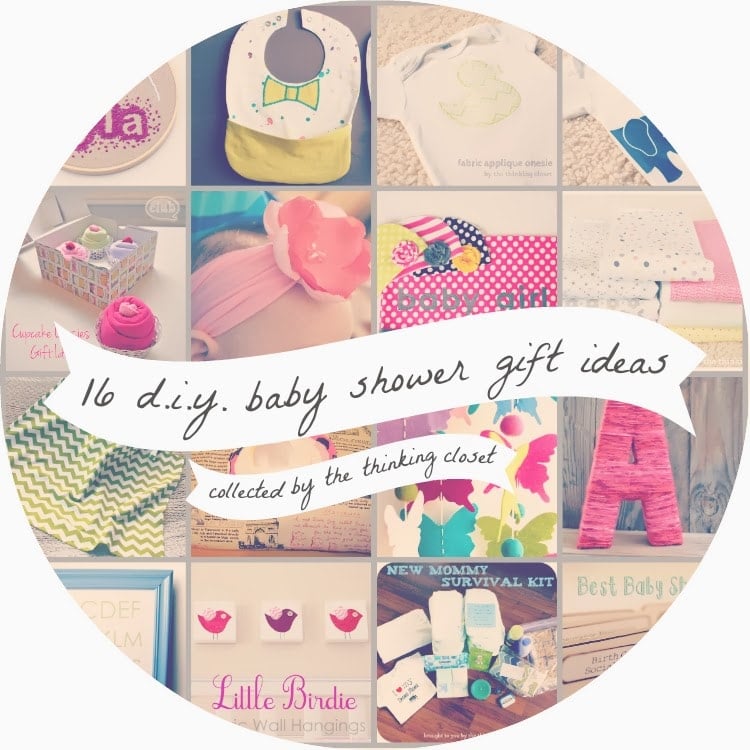 I'll leave you with her:
Hello, TCN readers! My name is Lauren, and I blog over at The Thinking Closet, a place for letting your creativity splish, splish, and spill. When I'm not cracking a cheesy pirate joke, I'm usually sharing my latest craft project or Silhouette creation. You're welcome to stop by anytime for a laugh and some inspiration.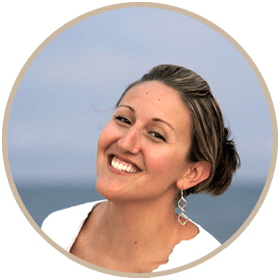 If you stopped by my blog this spring, you might have noticed that I've been a baby-gift-making machine. (Note that I did not say "a baby-making machine." At least, not yet.) It seems as though all of my friends got together and decided to have babies at the same time, so I've been a busy bee, flexing my creative muscles in the baby gift department. It turns out that moms really do treasure those gifts that are handmade, and since I love making them, it's a pretty ideal situation.
So, when Camila generously invited me to guest post here today, I thought it would be fun to share a round-up of some of my favorite d.i.y. baby shower gifts, some that I've made myself and others that I've pinned from blogland to bring you 16 incredible ideas total! Don't worry if you're not an experienced sewist. Most of the sewing creations are beginner level (for folks like me), and there are plenty of projects that don't require a sewing machine at all for those who prefer scissors and glue. Cool? Cool. So, let's round it up, shall we? (Diazepam)
16 DIY Baby Shower Gift Ideas
This embroidery project by Rachel from Lines Across is just gorgeous; I love how she uses the negative space to highlight the name and utilizes the embroidery hoop itself as the permanent frame.
Baby Name Embroidery
| Lines Across[/caption] These DIY baby bibs with the fold-over pocket succeed at being both cute
and
practical.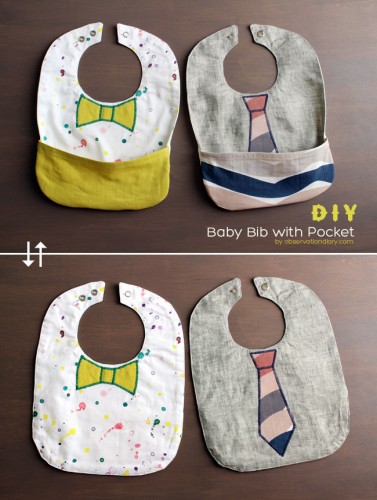 DIY Baby Bib with Fold-Over Pocket | Observation Diary[/caption]
Here's one of my favorites of late, a cute rubber duckie applique onesie. And never fear: the tutorial includes tips for first-time applique sewists!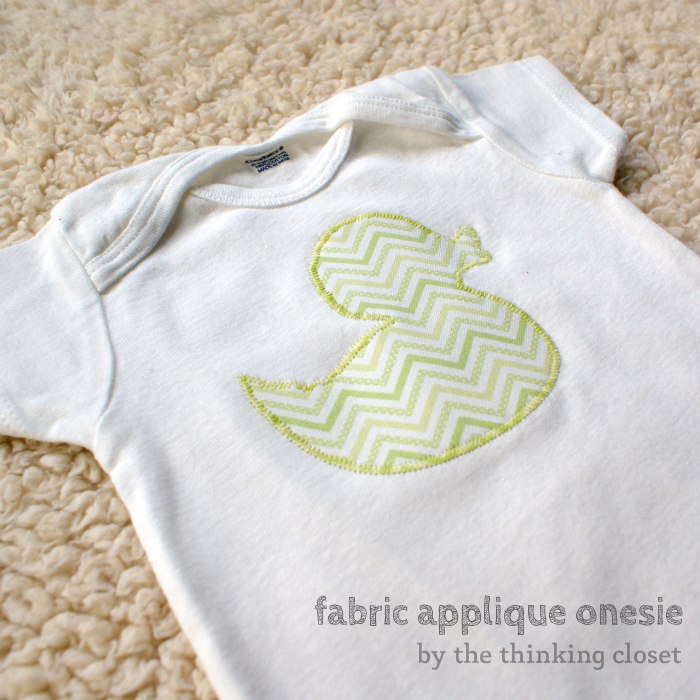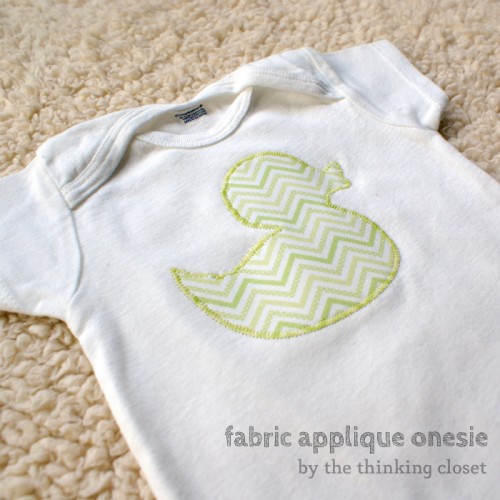 Fabric Applique Onesie Tutorial & Free Cut File | The Thinking Closet[/caption] And if heat-transfer vinyl is more your thing, check out these free cut files for some gender-neutral onesies: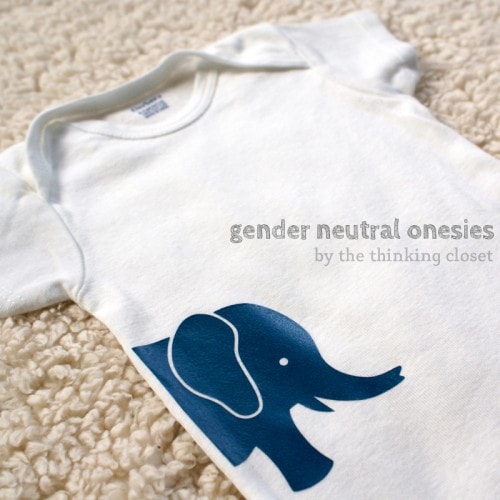 Gender Neutral Onesies & Free Cut Files | The Thinking Closet[/caption] This is such a creative idea for packaging onesies and socks. Mmmm…makes me hungry!

Cupcake Onesie Gift Idea | Club Chica Circle[/caption] This stretchy baby headband is oh so versatile; you can easily switch out the embellishment to match any occasion.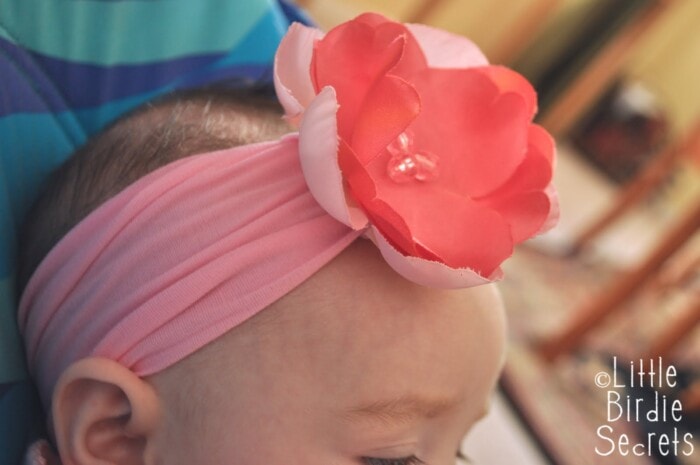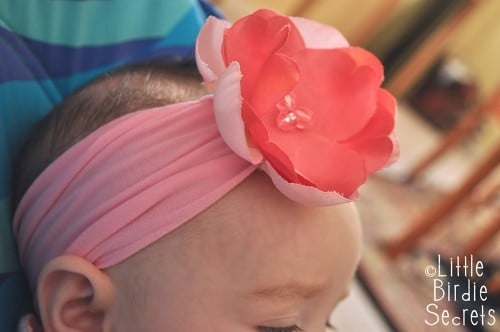 Easy Stretchy Baby Headband Tutorial | Little Birdie Secrets[/caption] Here's one that has been on my TO DO list ever since my friend Cindy first shared it with me when I was looking for a beginner project using knits.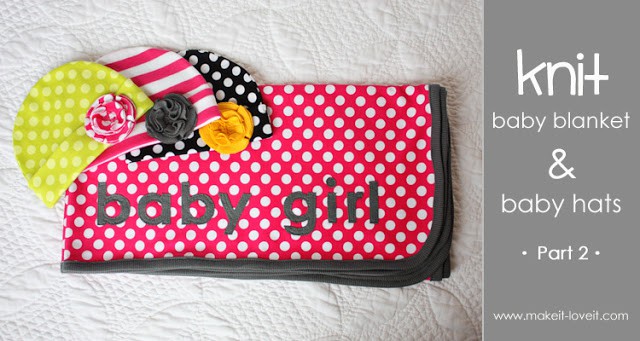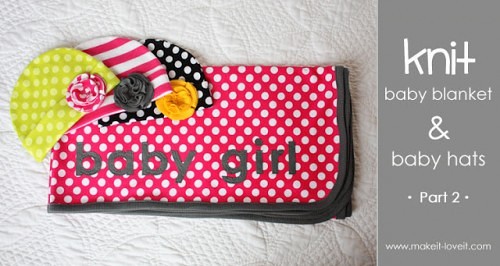 Knit Baby Blanket & Hats | Make It & Love It[/caption] One project that I have managed to accomplish, however, are these burp cloths. It's a great scrap-buster and can be easily done by a beginner sewist (I can attest!).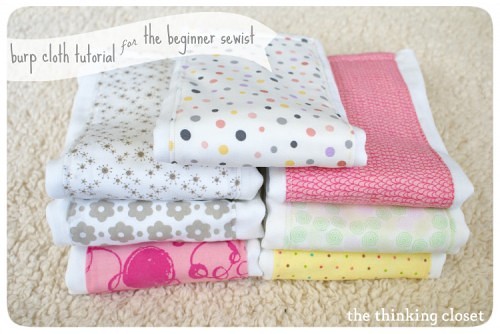 Burp Cloth Tutorial for the Beginner Sewist | The Thinking Closet[/caption] As far as DIY nursing covers go, this tutorial by Prudent Baby gets a slew of positive reviews.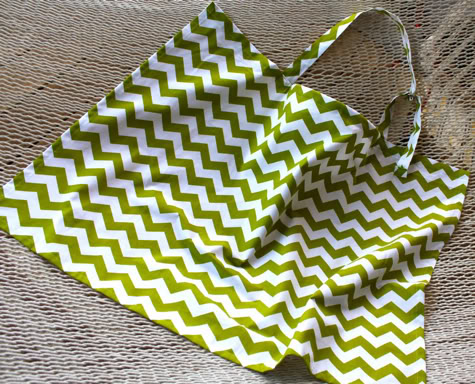 DIY Nursing Cover | Prudent Baby[/caption] I love the practicality of this all-in-one diaper & wipes holder that even has a third compartment for personal items like car keys!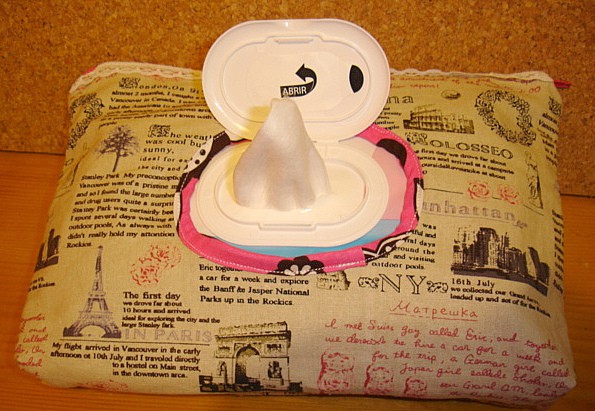 All-in-One Diaper & Wipes Holder | To Sew With Love[/caption] Not so handy with a sewing machine? No problem. This felt butterfly mobile is no-sew!

Felt Butterfly Mobile | Bugs & Fishes[/caption] A yarn-wrapped letter would not only make a great gift for the nursery, but could serve as shower decor, as well!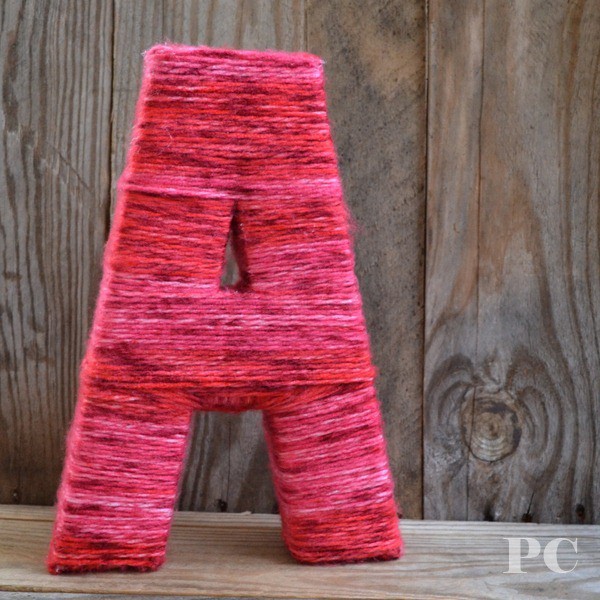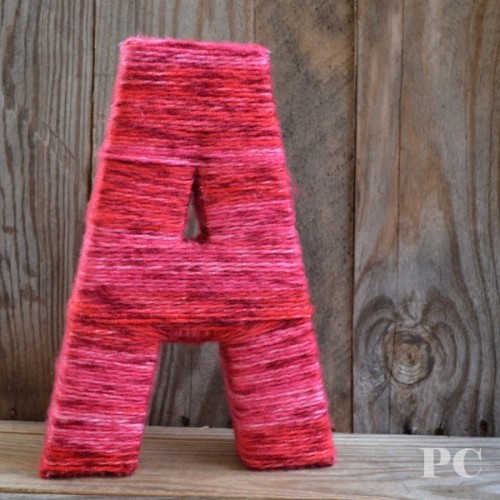 Yarn-Wrapped Letter | Poofy Cheeks[/caption] If the parents have revealed the baby's name, you could whip up some awesome framed artwork like this one by Jamie from C.R.A.F.T.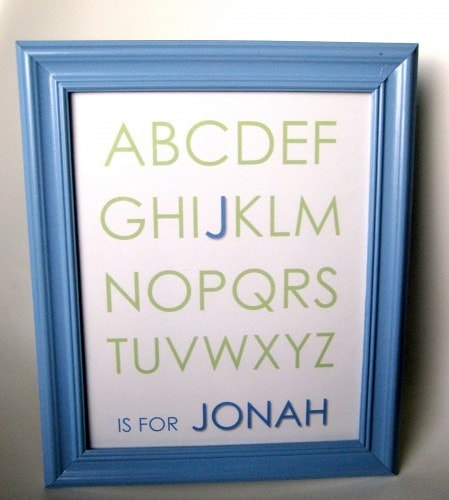 Personalized Framed Artwork | C.R.A.F.T.[/caption] This little birdie wall art would be such a sweet addition to any nursery, and any excuse to use Mod Podge is A-OK in my book!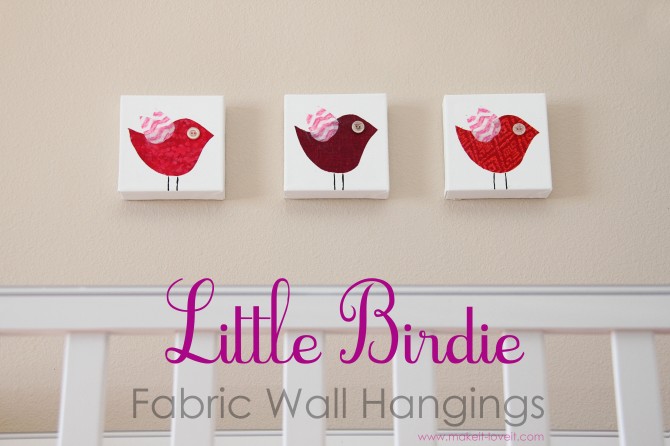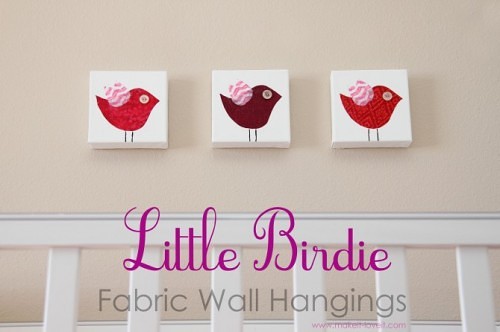 Little Birdie Fabric Wall Hangings | Make It & Love It[/caption] For first time moms, a New Mommy Survival Kit might be in order, complete with gifts for baby and for Mommy!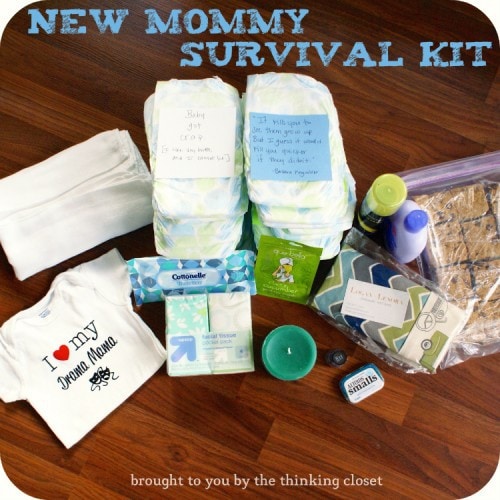 New Mommy Survival Kit | The Thinking Closet[/caption] And the type A in me loves this very practical gift of an accordion file with pre-labeled tabs for important baby documents.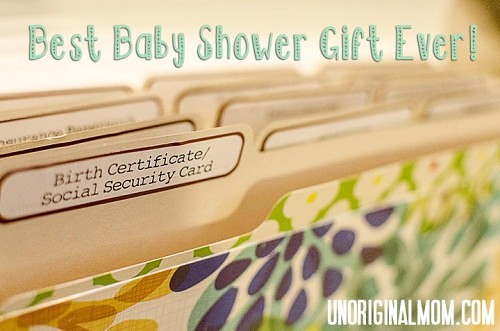 Baby Document Filing System
| Unoriginal Mom[/caption] And there you have it! 16 creative ideas for baby shower gifts that you can make yourself. As I always say, "The best things in life are
free
handmade," so skip the Babies "R" Us run next time you get a shower invitation and try your hand at a meaningful d.i.y. gift. I dare say you might even have fun while working on it! Thanks to Camila for having me over here today! It was wonderful to "meet" you all. And I'd love it if you'd stop by and see me at
The Thinking Closet
. Especially if you need some
gift ideas
for a friend who is moving…or want to
spruce up
your plain ole bobby pins with some color-blocking…or need
a remedy for forgetting important dates like birthdays and anniversaries. I've got your back!

See you there, and happy gift-making.


Til' next time...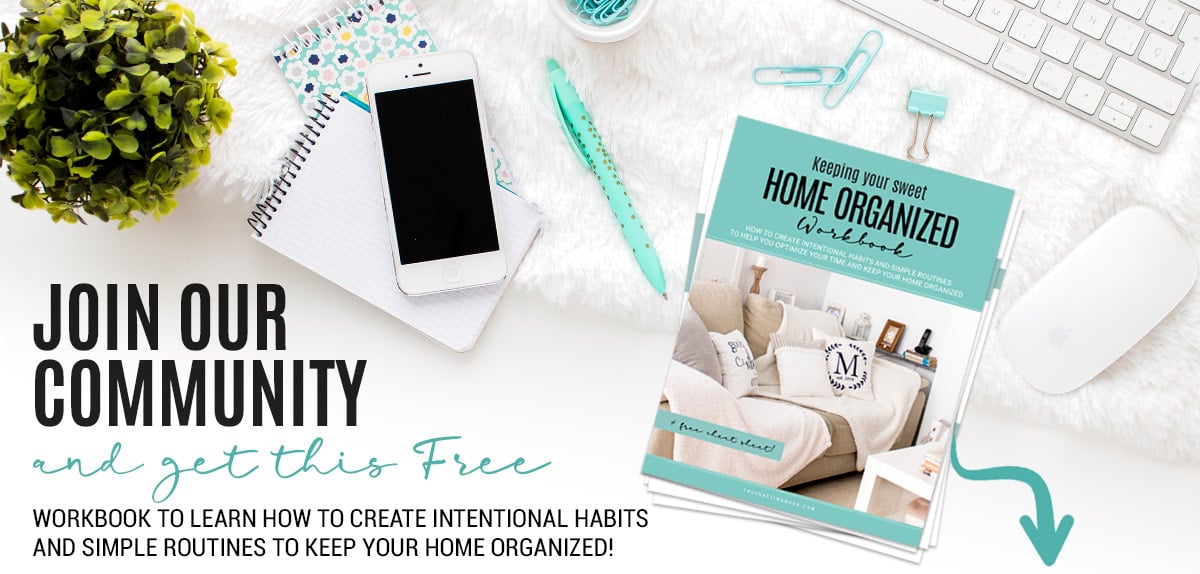 GET INSTANT ACCESS TO THE HOME ORGANIZED WORKBOOK
Plus freebies, printables, exclusive content, tips, stay connected, be the first to know great offers and Product Launches!
Disclaimer: By clicking on the "Yes, I want it" button above you are giving me your consent to collect and use your information according to the law and My Policy Privacy and The Cookie Policy. Zero Spam I promise!