DIY Family Math Handprints Wall Art
Yayyyyyyyy it is Wednesday and I'm having so much fun with all my family that I hadn't seen in a very long time and of course I'm so excited to be participating in Sugar Bee Craft's Red White & Blue Series. I'm sharing this super cute Handprints Wall Art that I called Family Math for Emma's Bedroom as a gift for father's Day, hope you like it. Please take a moment to link over to see other awesome Red White Blue ideas.
DIY Family Math Handprints Wall Art
DIY Family Math Handprints Wall Art
(Red White & Blue Series at Sugar Bee Crafts)
Here is the project I'm contributing today to the Red White and Blue series:
I made this project for Father's Day, it wouldn't be a father or a mother's day without this lovely math that brought us this beautiful daughter =D.
What you need:
3 square canvas
Organza ribbon
Grosgrain ribbon
Hot glue gun
Pins
White, red and blue acrylic paint.
Masking tape
First you want to start off by painting the canvas all white (even though it is already white).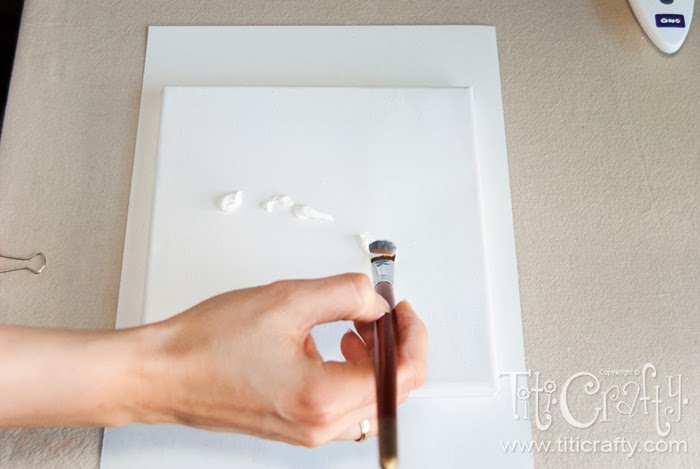 Then add clear masking tape to the dried up canvas to use it as a guide to paint only the border in red.
After it is dry, remove the tape and voila!, there you have your border =D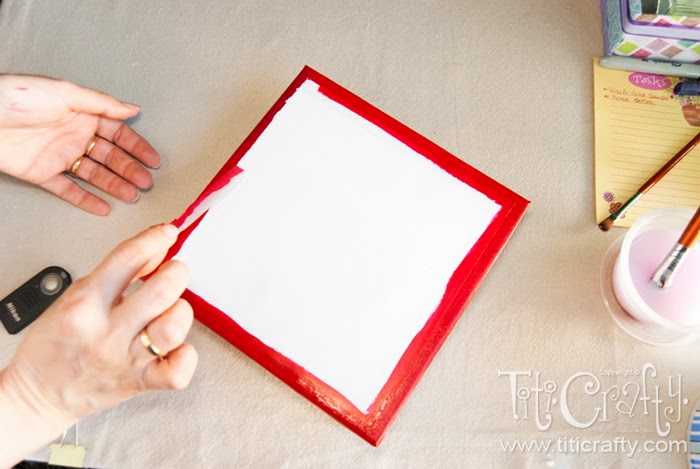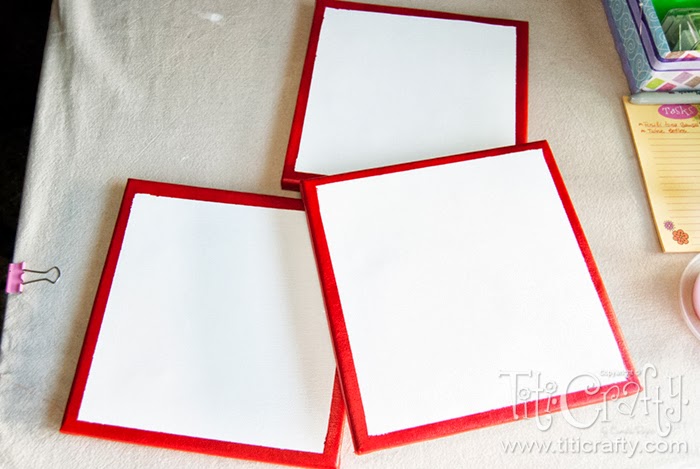 Then, paint each individual hand with the blue paint and stamp the canvas. In my scenario, we started off with myself, my lovely amazing husband and our beautiful baby daughter.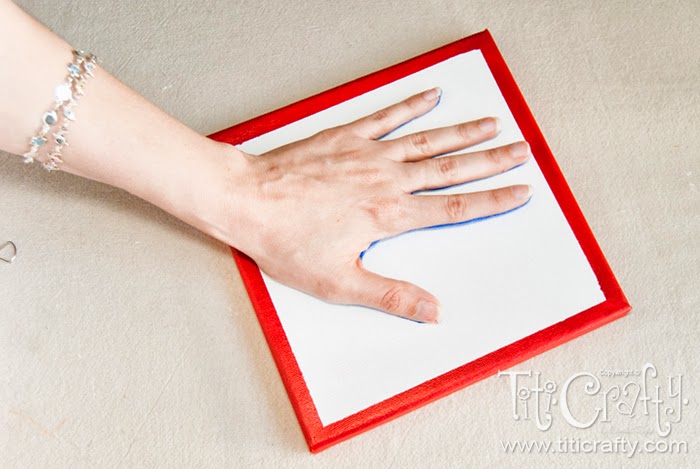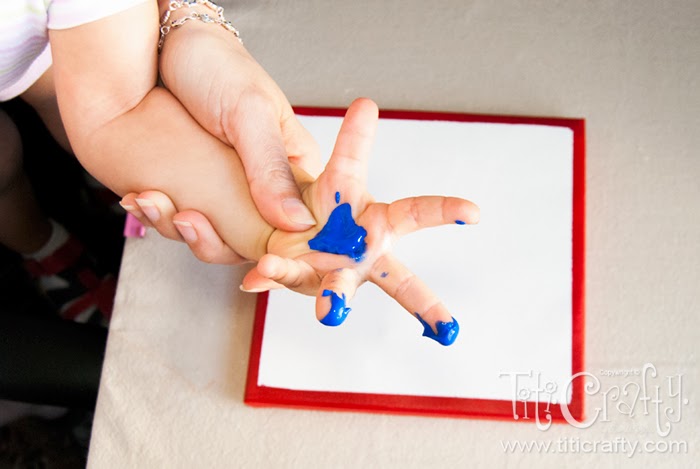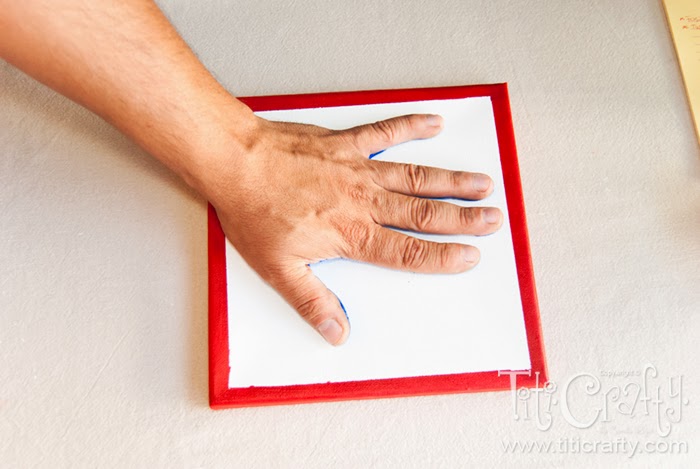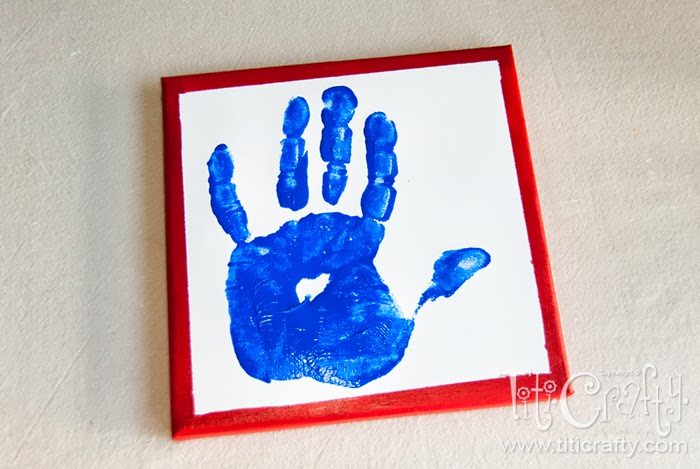 Between my husband and I the plus and equal signs were added to display the math of our family.
Depending on the size of your family, the number of canvases could be more or less.
To add a special touch, I added a red ribbon to my daughter's canvas.
Then I cut strips of organza and grosgrain ribbon to use as hangers for the wall.
There is no set measurement; it is done according to the length you want the canvases to drop once you hang them but all 3 should be the same length.
I tied a knot in both ends and hot glue gunned it to the back of the canvas and reinforced it with a pin.
And to finish it all off I added a bow to the top of the ribbons and tadaaaa…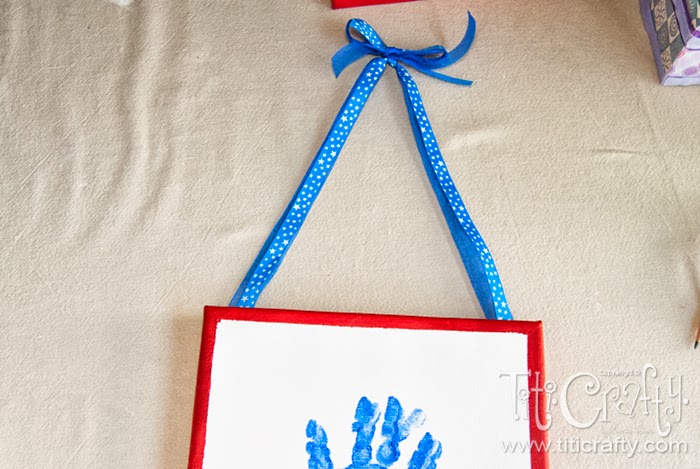 The handprint family math wall art is done.
Til' next time...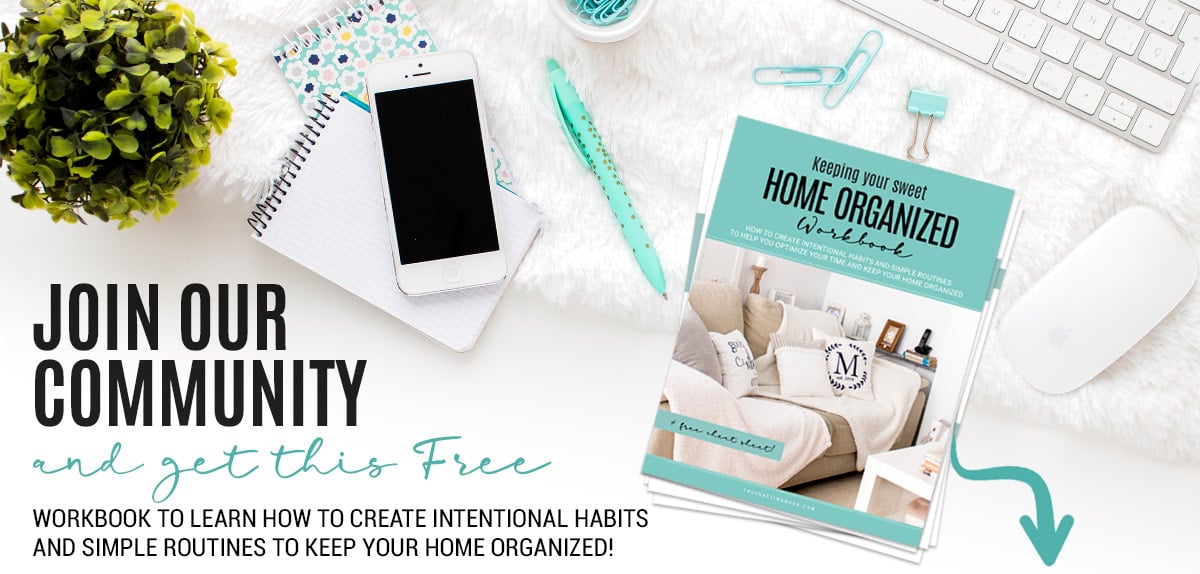 GET INSTANT ACCESS TO THE HOME ORGANIZED WORKBOOK
Plus freebies, printables, exclusive content, tips, stay connected, be the first to know great offers and Product Launches!
Disclaimer: By clicking on the "Yes, I want it" button above you are giving me your consent to collect and use your information according to the law and My Policy Privacy and The Cookie Policy. Zero Spam I promise!