I received this email recently from Traci…
"Help! I'm not sure what to do! I want to get my blog redesigned, but I don't know if I should spend the $$ right now. What do you recommend?"
You might be wondering:
How DID you answer that question, Sue?
How Getting a Great Site Redesign Leads to More Blog Traffic

I told Traci that a spiffy redesign leads to your blog visitors staying longer on your site and ups the chance of them becoming a subscriber or even a buyer. A new look can also help visitors become returning visitors as loyal readers of your content.
In fact, an out-of-date website can actually hurt your blog business.
This is what my colleague, Neil Patel of Quicksprout, says about website design…
"Writing a blog requires a good writer, a good designer, and a good idea. The writer needs to produce top-tier content. The designer needs to know how to present that content in an attractive way. And the idea has to be something that your audience wants".
In fact, having an updated, fresh blog design:
Inspires Trust & Credibility
Like it or not, potential customers will make very quick decisions about whether or not they can trust a company based on what the website looks like. If it's clearly outdated, not maintained, not easy to use, visually unappealing – it sends a message to your site visitors and it's not a good message!
One of the most important indicators of good web design is a consistent look, no matter what page or what section a visitor is on.
Like this design on Real Mom Life, sticking to your new color scheme and using similar types of images and graphics keeps your site looking clean and polished.
Don't distract a visitor from your offerings with a website design that is visually unappealing or so busy that a user doesn't know where to go next or what action they should take.
Freshening up your website, even just with a new logo and menu bar, will help your readers feel like you are a trustworthy expert.
Here's the kicker:
If your visitors are frustrated or unhappy when visiting your site, they will leave without buying or even taking the simple step of signing up for your email list.
Having a professionally redesigned website, like The Plaid and Paisley Kitchen, did, lets your ads sparkle so you can sell even more advertising.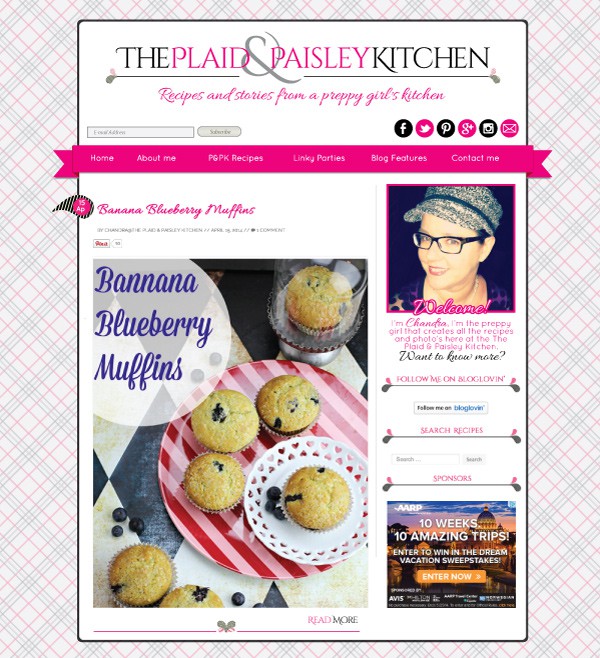 Highlights Your Offerings and Showcases Your Products and Services.
Having your information laid out in a visually appealing way helps your visitors make their buying decisions more easily.
Cami just redesigned my website and you can see how she made the site warmer and friendlier than what is was previously.
BEFORE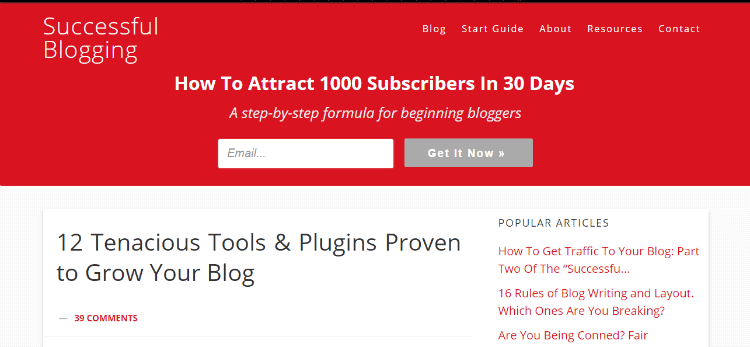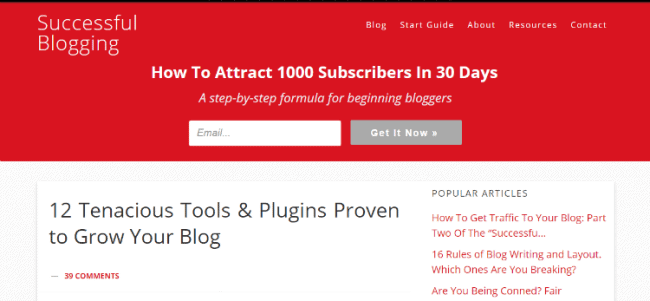 AFTER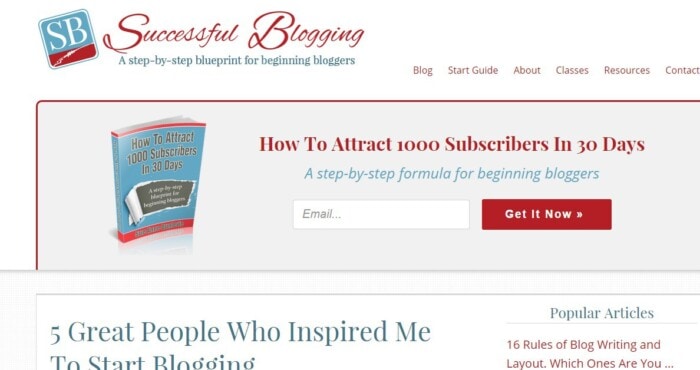 So, what's the bottom line:
Spending a realistic amount of money on a blog redesign is definitely worth it.
A new realistically-priced redesign will get you a steady increase in traffic and more subscribers since it will…
Inspire Trust
Attract More Sales
Highlight Your Products/Services
All of which will help you in the long run with your blog-based business.
Would you like more info on how to get traffic and subscribers? Click here now.
Sue Anne Dunlevie is the Blogging Coach at SuccessfulBlogging.com, where she helps beginning bloggers grow their lifestyle-friendly businesses.
Till Next time!