DIY Easy Rustic TV Console Table
This Rustic TV Console Table is so easy to make. With a couple of crates, a few boards, and regular tools you can create a super fun table for your TV. You can paint it in any combination and technique you love and make a unique piece of furniture that will make your room gorgeous!
Has it happened to you, that there is something you were long desiring to make but when you finally manage to make it, life just gets in the way and you don't get to share or actually enjoy?
Well, it has to me this past year many times. This Rustic TV Console Table is one of those cases. It's my very first furniture piece ever. I can't say how much I love it.
It might not look like much but to me is a huge accomplishment since I wanted to start creating and working with wood so badly for such a long time. Since I'm crazy in love with the rustic/farmhouse style, I painted it to look as aged and rustic as I possibly could.
You might also love these other Woodworking ideas: DIY Rustic Wooden Headboard, DIY Vintage Buffet Makeover using Chalk Paint, and Trofast IKEA Hack: Installing a door to hide the messy drawers.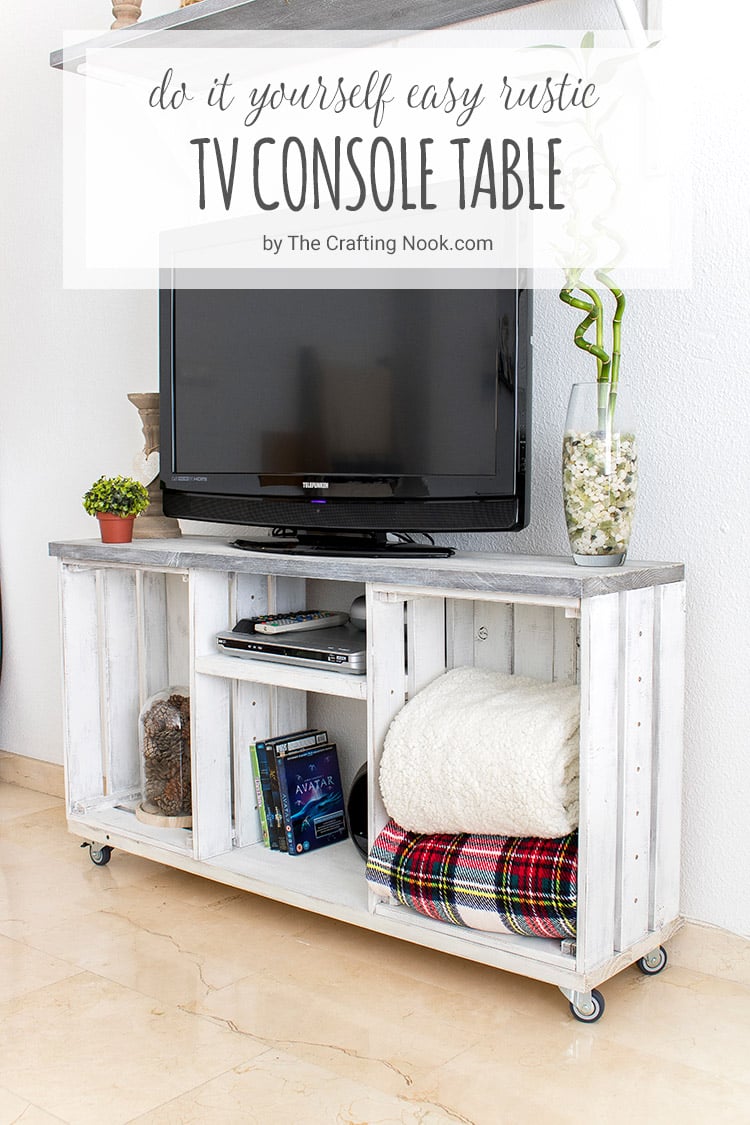 Easy Rustic TV Console Table

Tutorial

I did make a rustic headboard a few years ago for my mom's guest room. But it hardly qualifies as a furniture piece but as working with wood goes, I loved the experience.

The main idea was to create a rustic tv stand that would work as an entertainment center or media center because having a kid at home it's likely that we'll end up having game consoles of some sort. I wanted it to also allow me to make it part of my home decor as well as have some storage space.

In this post, I'm sharing specifically how to create the rustic TV console table for my living room with a quick overview of the painting technique. You can find specific painting techniques tutorials in separate posts linked below.

This DIY tv stand is SO insanely easy to put together although I had something so different in mind when I started this project. We had recently moved to a new apartment and we had NO furniture. I wanted to make our TV console table myself.

Then on the hardware store with hubby, we were not finding exactly what we were looking for, so right there we started sharing our ideas and we end up buying everything for this project you see now. This can change so fast but still get something extraordinary. 
How to Make a Rustic TV Console Table
For this diy project, I can't give you specific measurements because since the base is a couple of crates, the size may vary a lot from place to place. So, please remember that you can adjust each piece as you think fits. You can make it longer and just increase the size of long boards and the short board acting as a shelf.
Basically, all measures will depend on how long you want the DIY tv console to be and the size of your crates.
The assembling itself took me about an hour to complete. The painting was another thing. It took me about two days between coats and drying time to get the best finish possible.
So, how about getting started with this fun and super easy Rustic TV Console Table?
Here we go!
Supplies:
* As mentioned above, sizes are very variable since crates are different in each place. My full length is 45,27 In.
2 long pine wood boards

2 large crates

1 Small pinewood board Size follows: length of long pine boards – both crates width – 3-5 mm = small board.

4 wheels (I used 2 with break and 2 without.)

Wood Screws (it will depend on the wood you use but I used 3.5 x 30 EU or 6 x 1 14/ USA )

Drill bit (3mm)

Screw Driver

Bubble level.
Instructions:
I made this video tutorial for you on my assembling process. If you are more of a written detailed tutorial just scroll down a little bit and keep reading, you will also find an overview of how I painted each piece but the actual painting technique tutorial and video will come to the blog soon.
Before we begin, be sure to follow us on Pinterest, Facebook, Instagram, and YouTube, and also sign up for our email list (at the end of this post), so you'll never miss a post!
Prep Work
Ok let's start with the sizes. what we did was basic math. We sum the width of both crates then substrates it from the total length of the long boards. we had to fix the margins of error since crates are not perfect and it was not fitting perfectly between both long boards.
We sanded about 5 mm from the small board (shelf). You might want to subtract about 3-5 mm from the small board length so you don't have to sand it so much.
My crates are from a hardware store. I've seen them on Ikea and other stores. If you can get your hands on a real crate would be even better.
Since the crates were made with pine wood, I decided to work only with pinewood for all the pieces. But other alternatives are using plywood, or even pallet wood if you want an even more rustic look.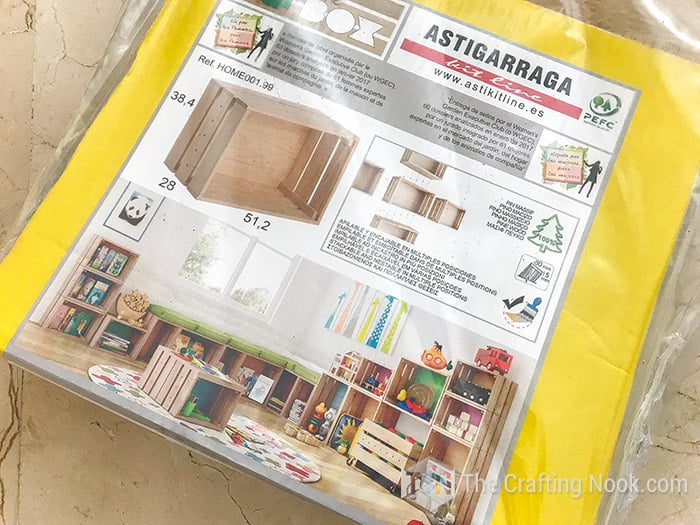 This being said, once you have all our supplies handy we start the work
Painting the console table pieces
As an overview of the painting, I decided to go with aged grey (limewashed look) for the top board and aged white (Distressed look) for the rest. You can find detailed tutorials on those techniques in the links provided.
So I prep my wood, Sanding, and clean.
Then stained the top board with gray paint diluted with water.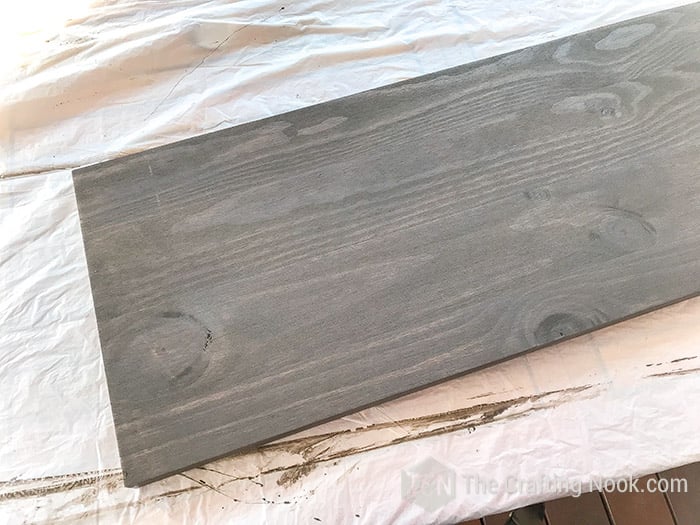 The rest of the wood pieces were stained with walnut wood stain.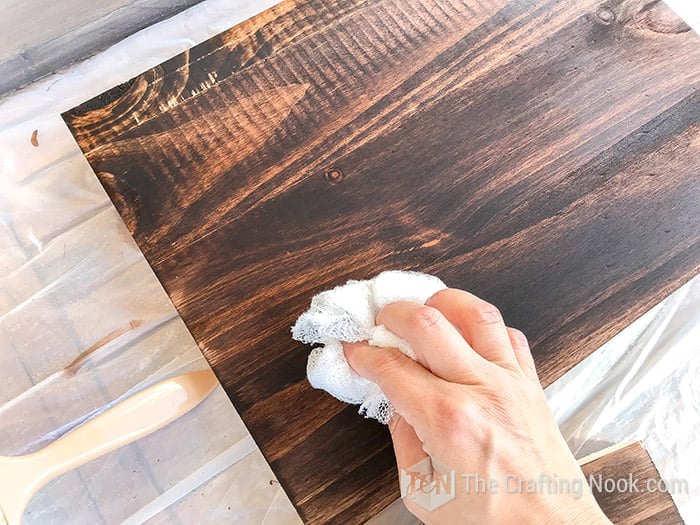 Let them dry well.
Once dry I started with the top board. I dry brushed cotton white paint all over the board, top and bottom.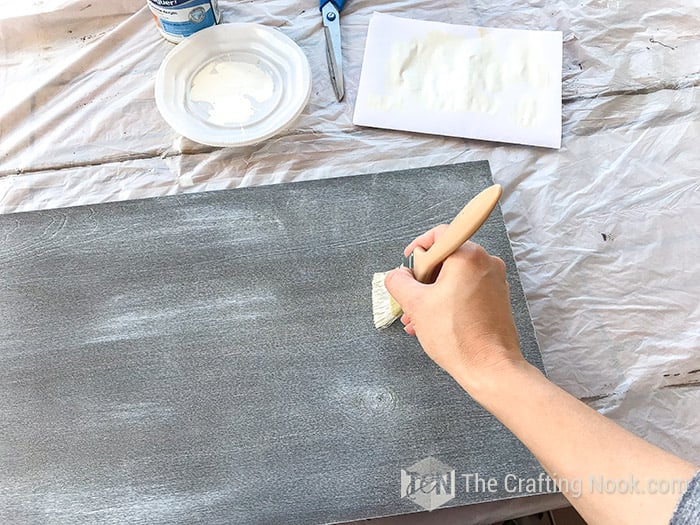 For this board, I made sure the dry brush was literal. because I wanted to create an effect in which it would get painted only the creases of the wood. If you get the brush too wet you will just create strong brush strokes. If that's what you actually want then you are good wetting your brushes.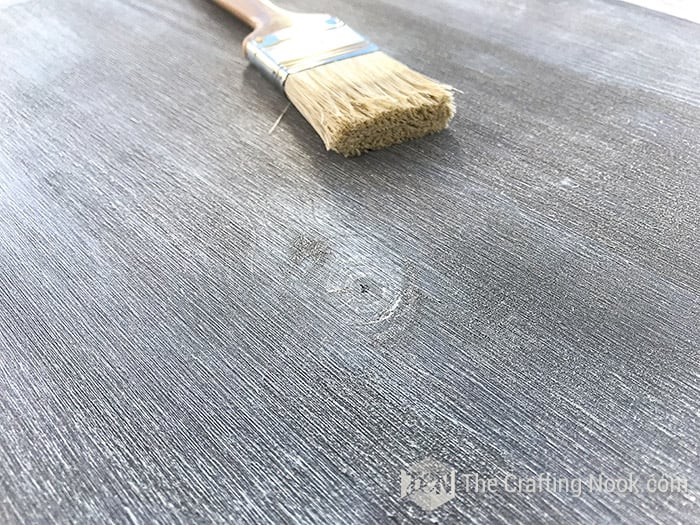 I dry brushed in both directions. Same as wood lines and across too. Again it's really important that your brush is really dry. I know it sounds crazy. Just dip the tips of your brush into the paint and then brush it off on a piece of paper. You will see it actually paints. LOL.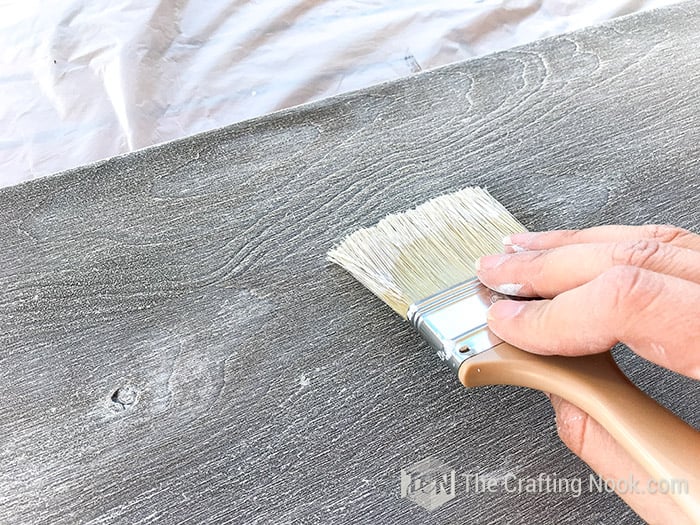 I let it dry between hands.  I applied a couple of hands.
Finally, I applied some dry brush with the gray paint to darken the grey a bit but making sure I don't remove the white. It's like some touches.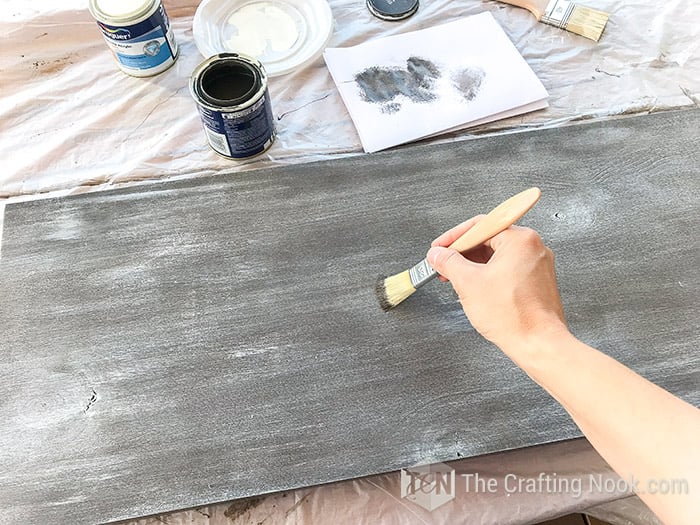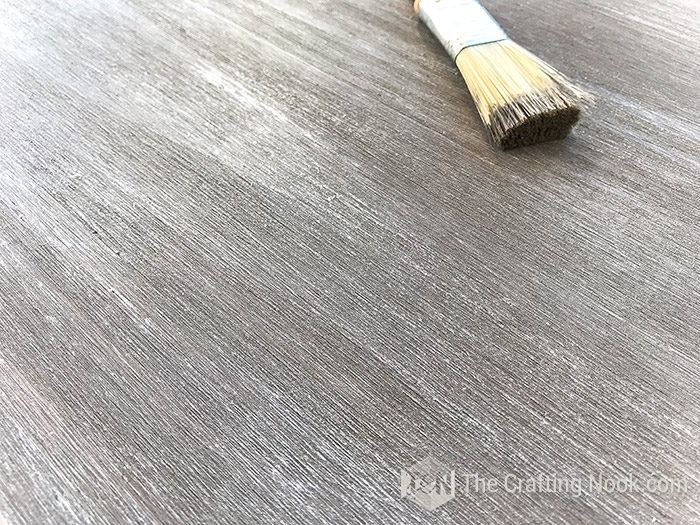 For the white boards, I still used the dry brush technique but this time a little more paint on the brush and less brushing off.
My intention was to actually turn it into white BUT with that aged effect letting the original string show up.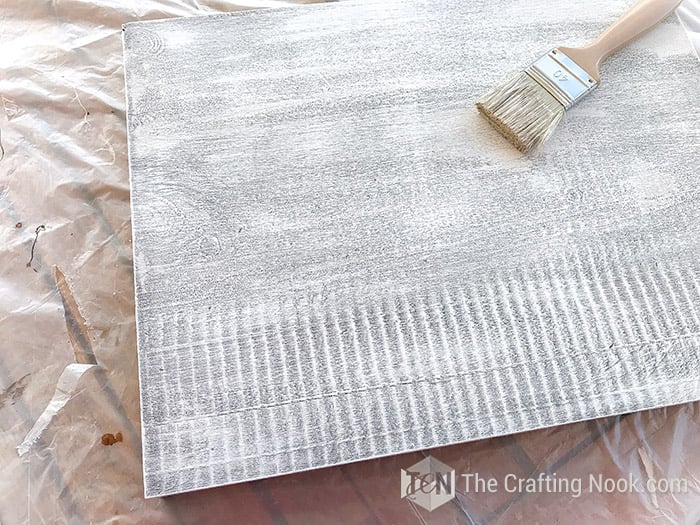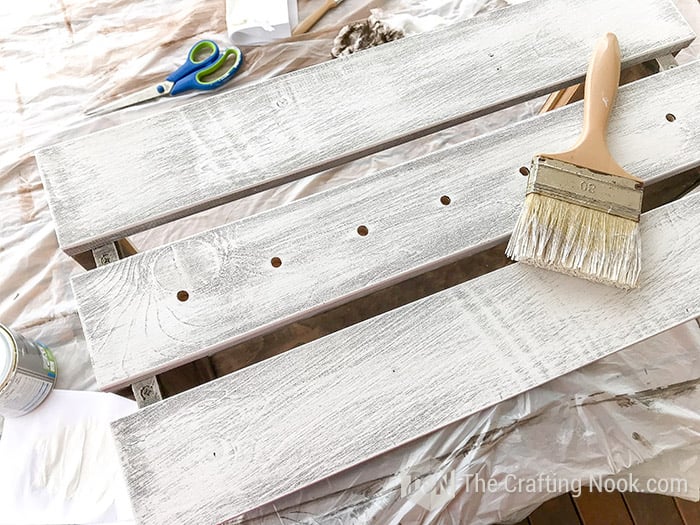 This took me about 3 hands and over a couple of hours drying between hands.
Let all the pieces dry well. Best overnight.
I used a high grit sand block to sand off paint excess on some points like edges and where I thought the paint covered too much. I really wanted a rustic aged look.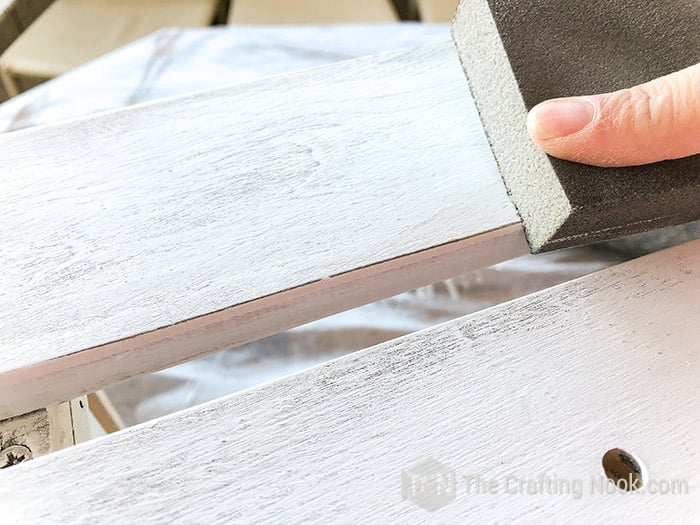 Time to seal and protect. It didn't work for me to use a liquid sealer, the brush would drag the dry brushed paint. NO FUN!!!! Instead, I used a heavy-duty spray sealer. Applied 2 coats on each piece and let it dry for about 30 min between coats and overnight after the last coat so the smell would disappear.
Assembling the Rustic TV Console Table.
Now to the fun part!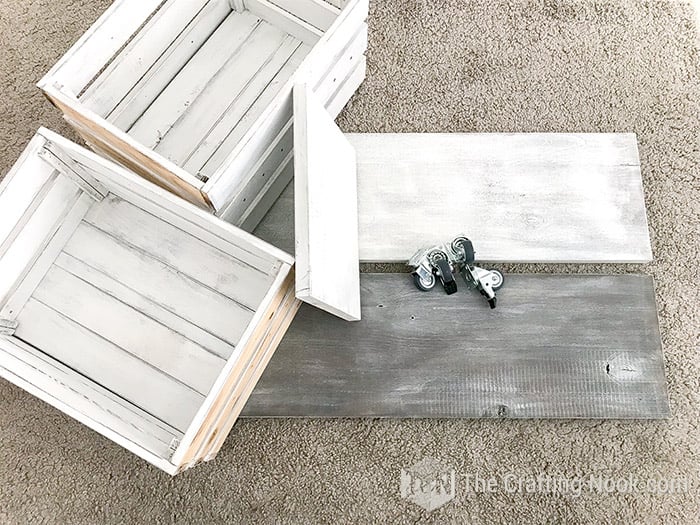 Decide the height you want the middle shelf to be and measure on the sides of your crates. Mark with a pencil.
Also, make sure both crates are facing the same side. You should measure the right side on one and the left side on the other.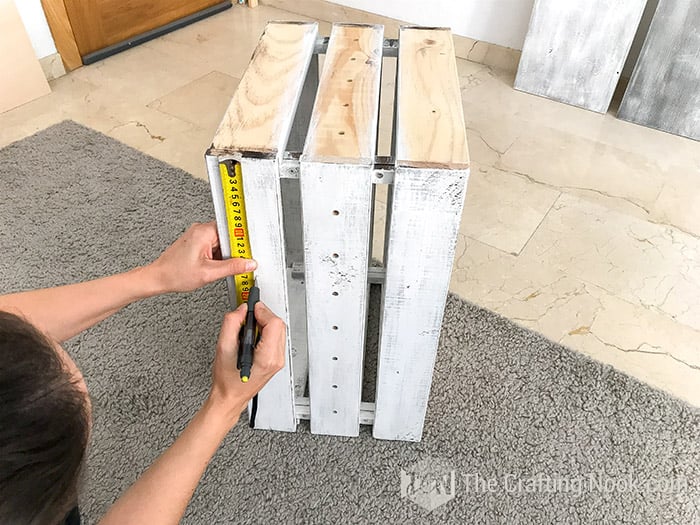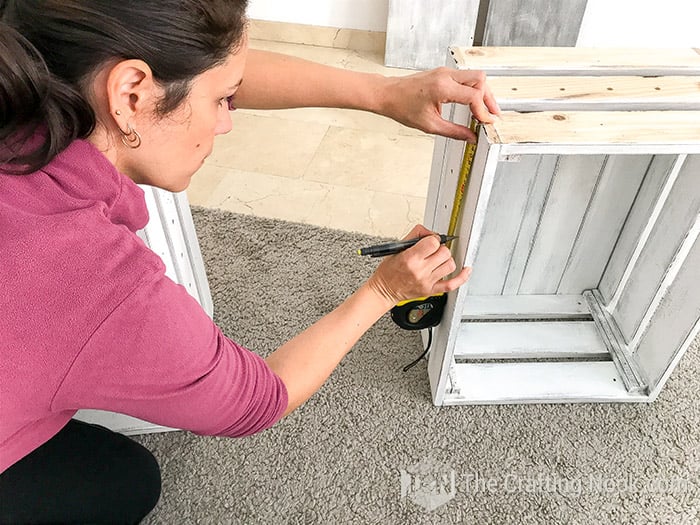 Using a 3mm wood drill bit, make the holes where you marked.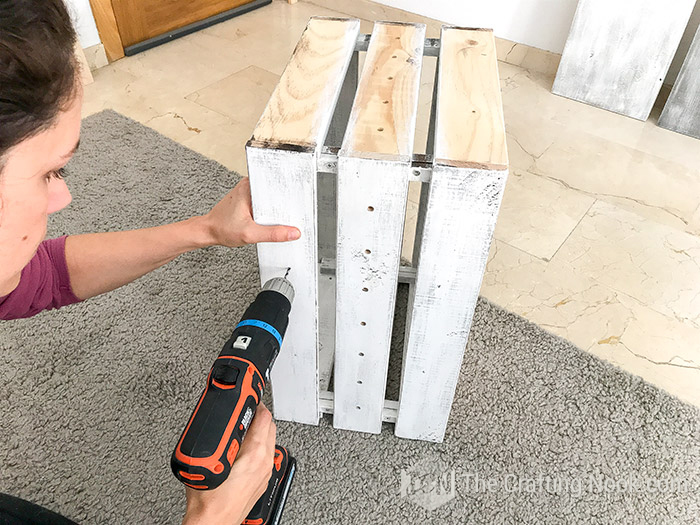 Screw your shelf board in place. I didn't have help so you can see I piled up boxes and movie cases to hold the board LOL.
You could alternatively make pocket holes with a Kreg jig on the bottom side of the shelf board if you don't want the screws to be visible inside the crates.
I didn't use wood glue anywhere because my intention is to be able to disassemble it if I have to move out of this apartment.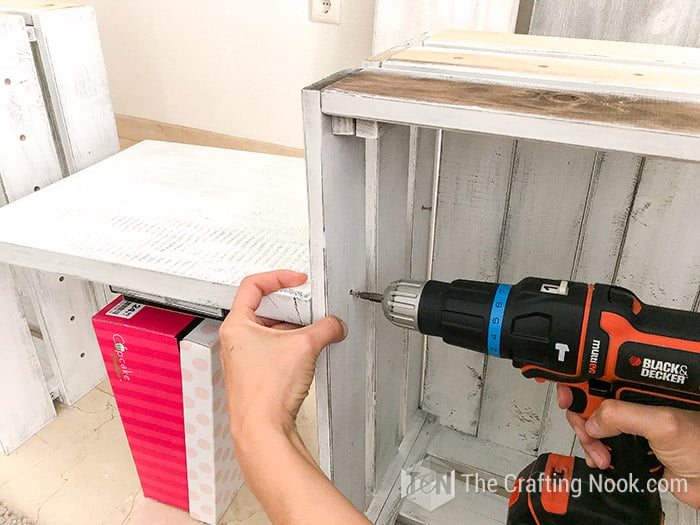 Once you have one side in place I recommend using a bubble level to make sure your shelf will be well leveled to screw the other side.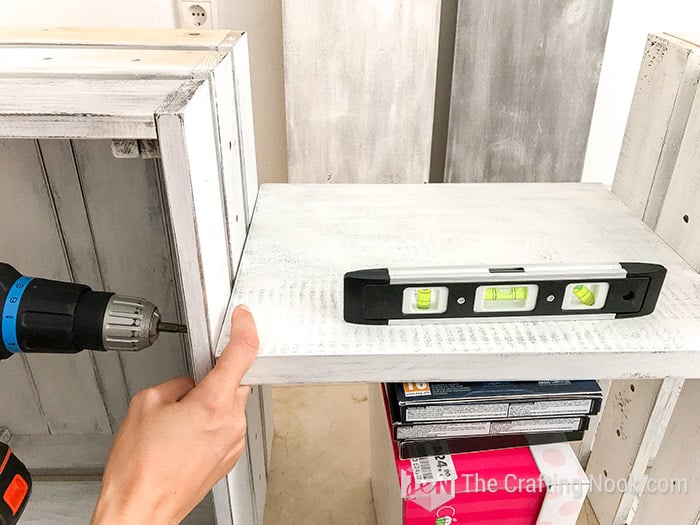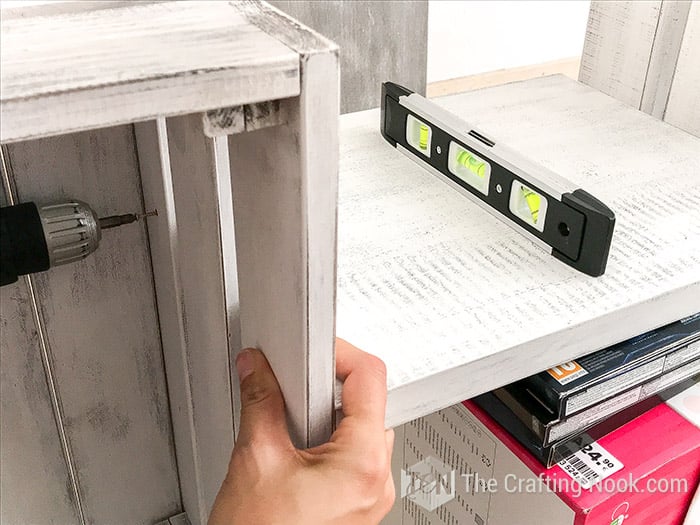 When you are done you will get something like this.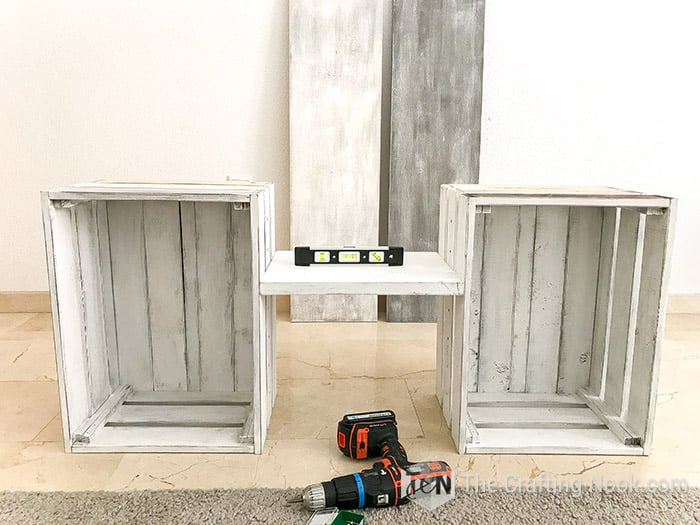 Lay your base board on the floor right side facing up and place the crates on top aligning front edges together.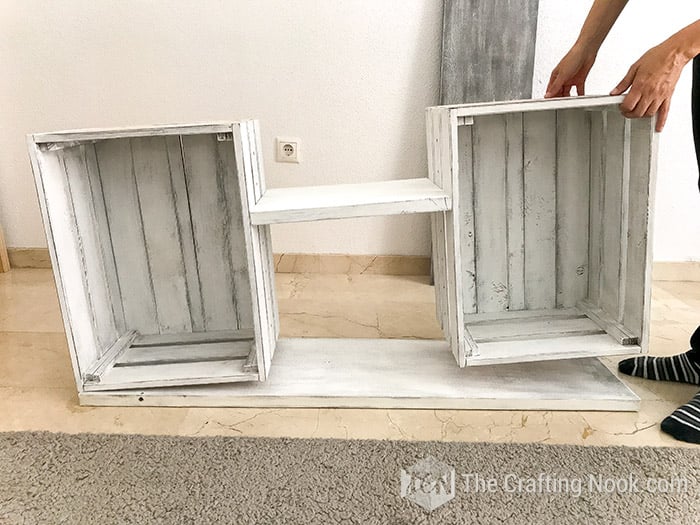 Screw the four corners of each crate to the base board.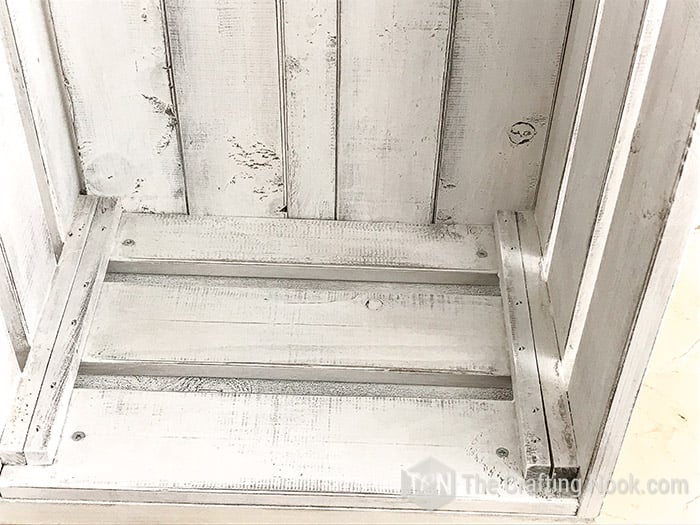 Then lay your top board on top of crates with the pretty side facing up.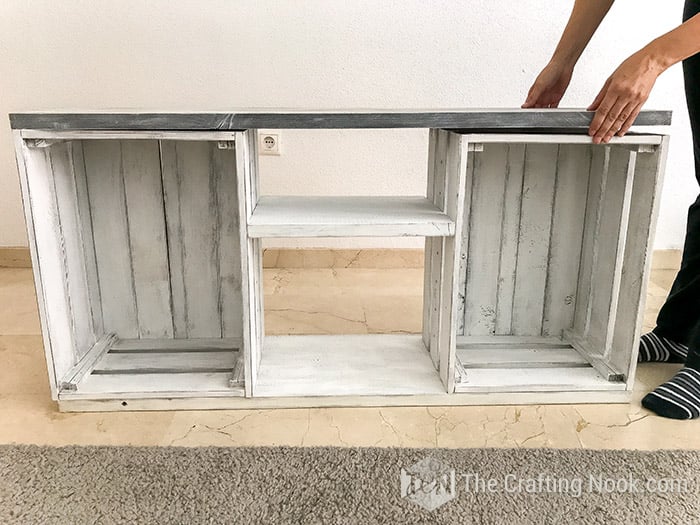 I left 150 mm extra from the edge on the front.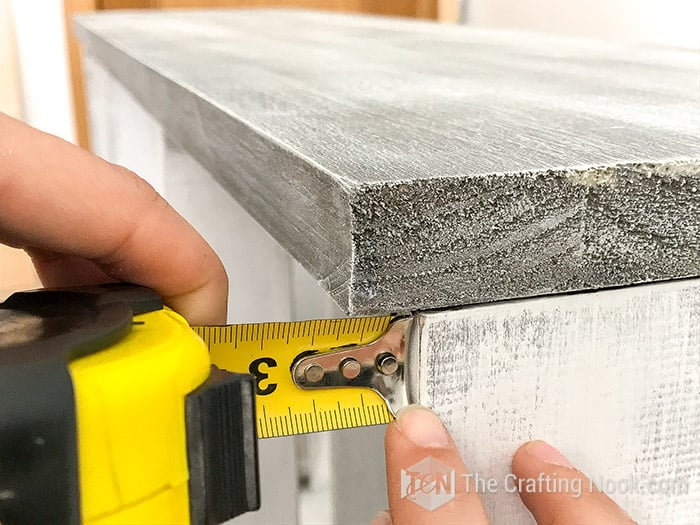 Again screw the four corners of each crate.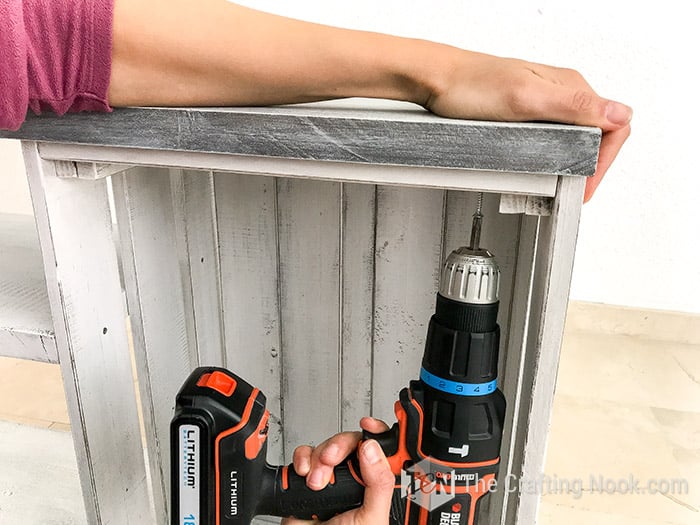 Installing the wheels
Now, turn your table upside-down, and let's install the wheels. I put the 2 with great on the left side.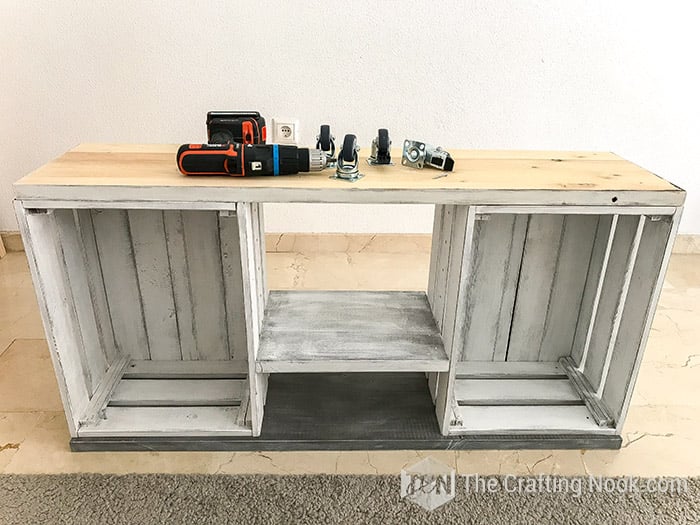 Mark the place where you want the wheels making sure you leave the same space between edges and the wheel frame on all 4 sides.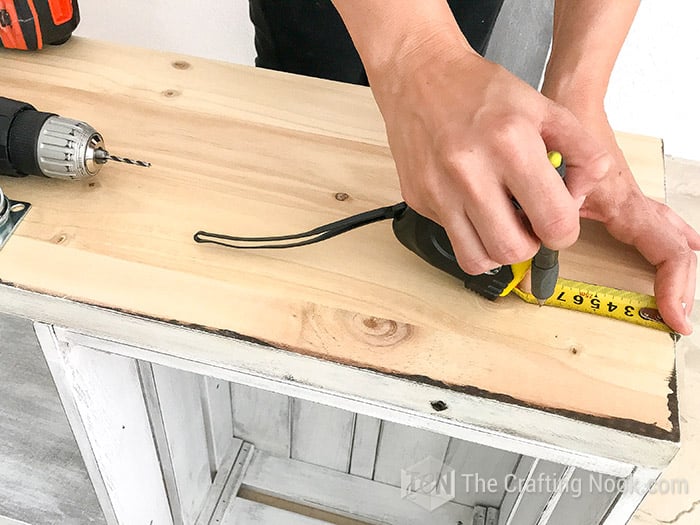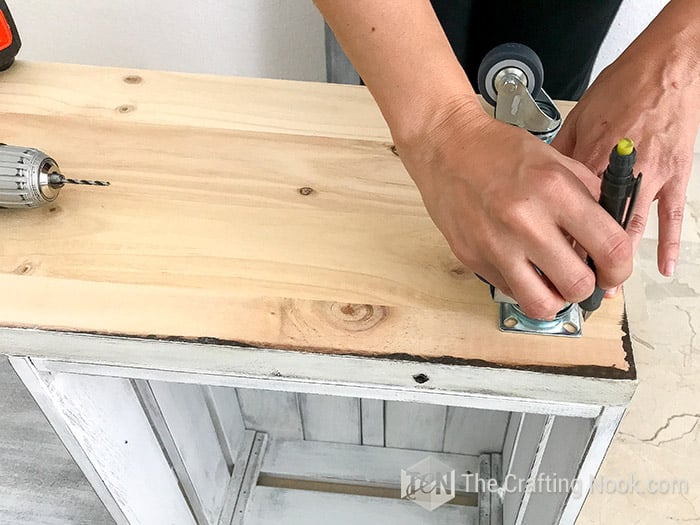 Screw the wheels in place.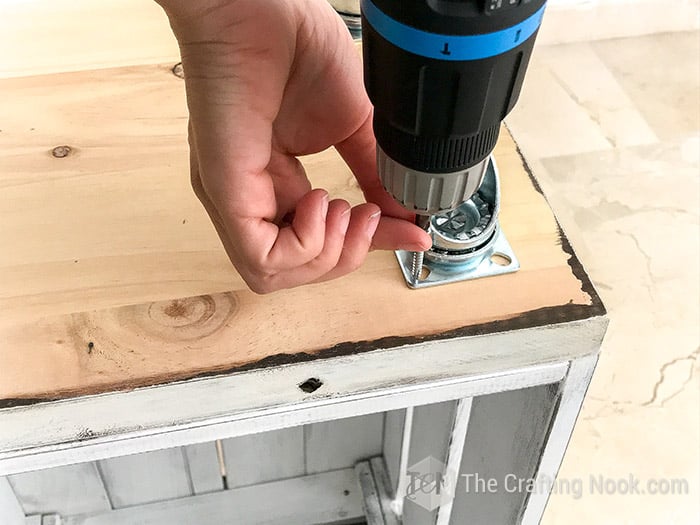 Put your Rustic TV Console Table back up and you are done!!!!!
Woot!
Just put it where you want it and decorate it as you love it!!!!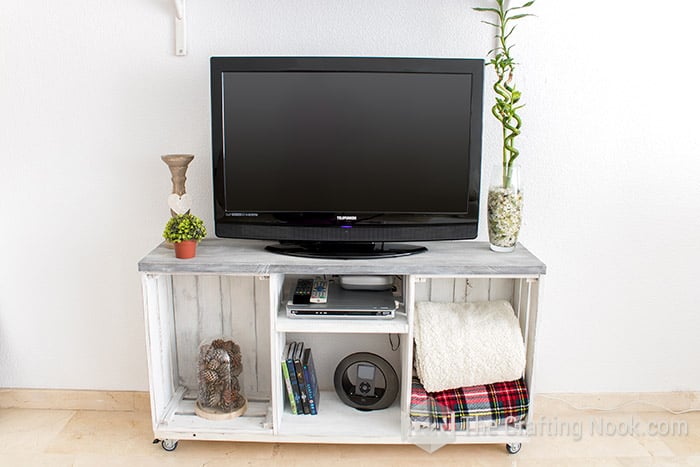 I even made a shelf with the same gray technique to install on top and make it as my mantel since I don't have a fireplace where I live. I LOOOOOOVE it.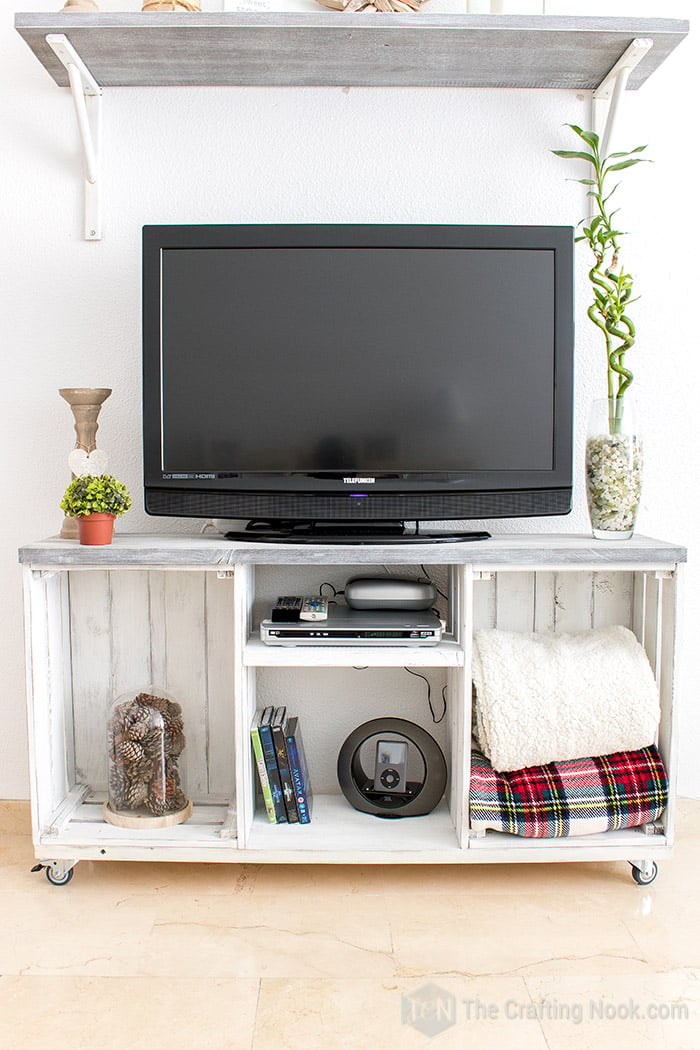 What do you think? Isn't it super easy?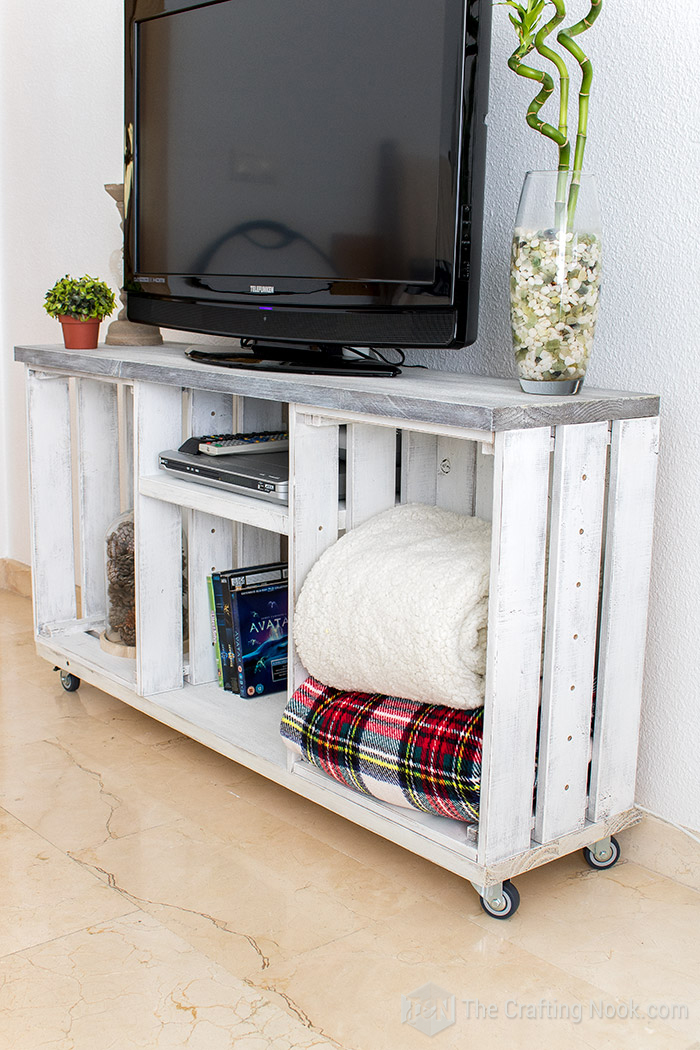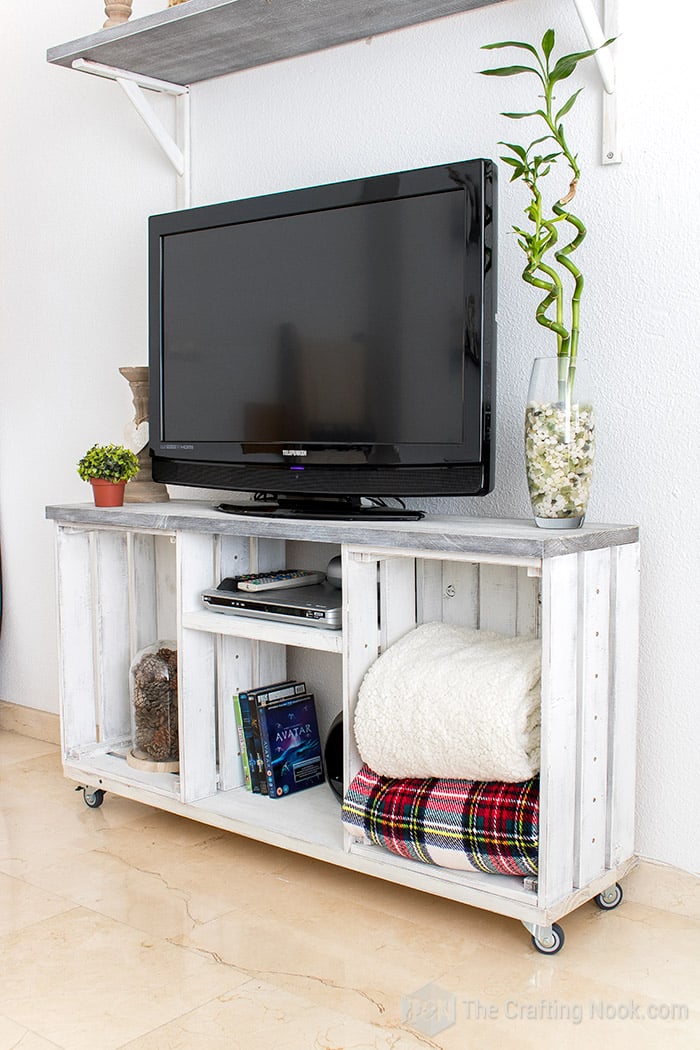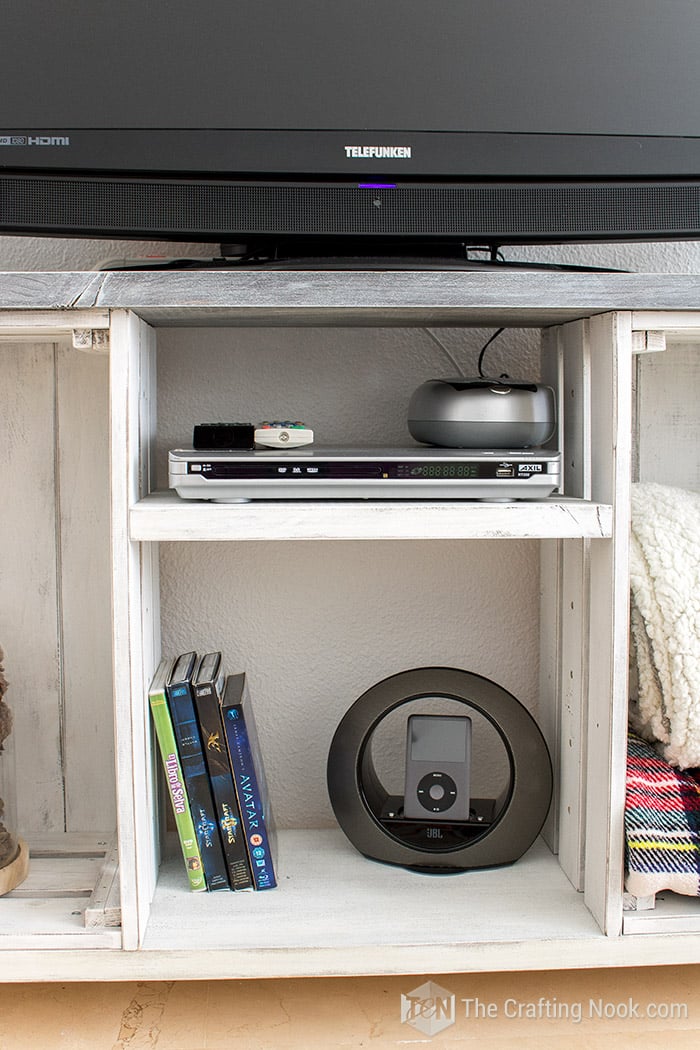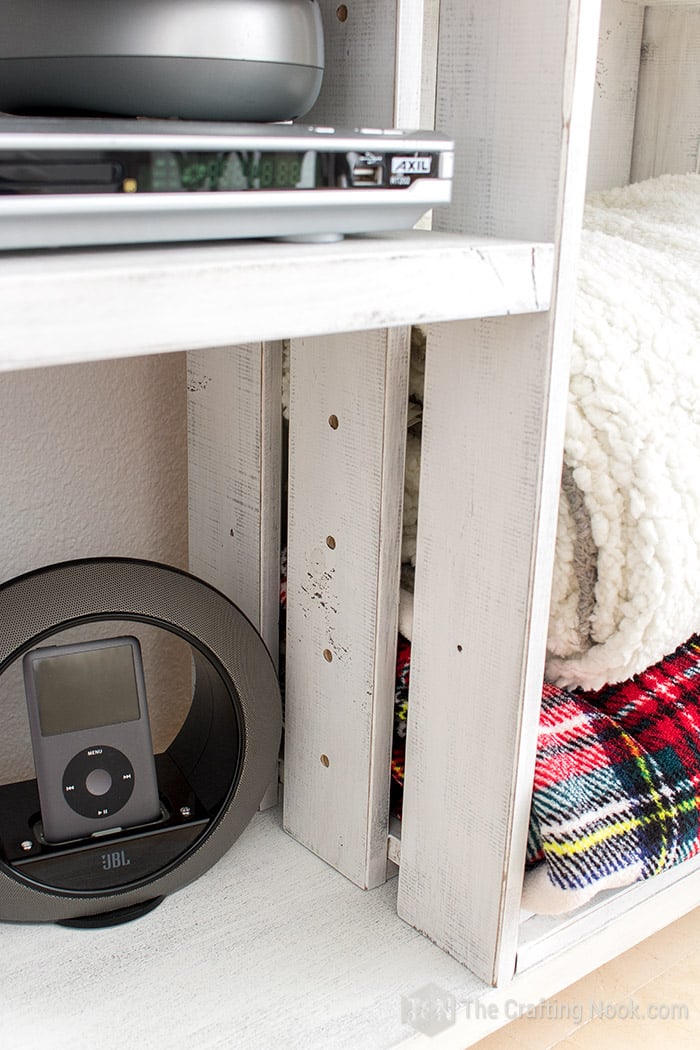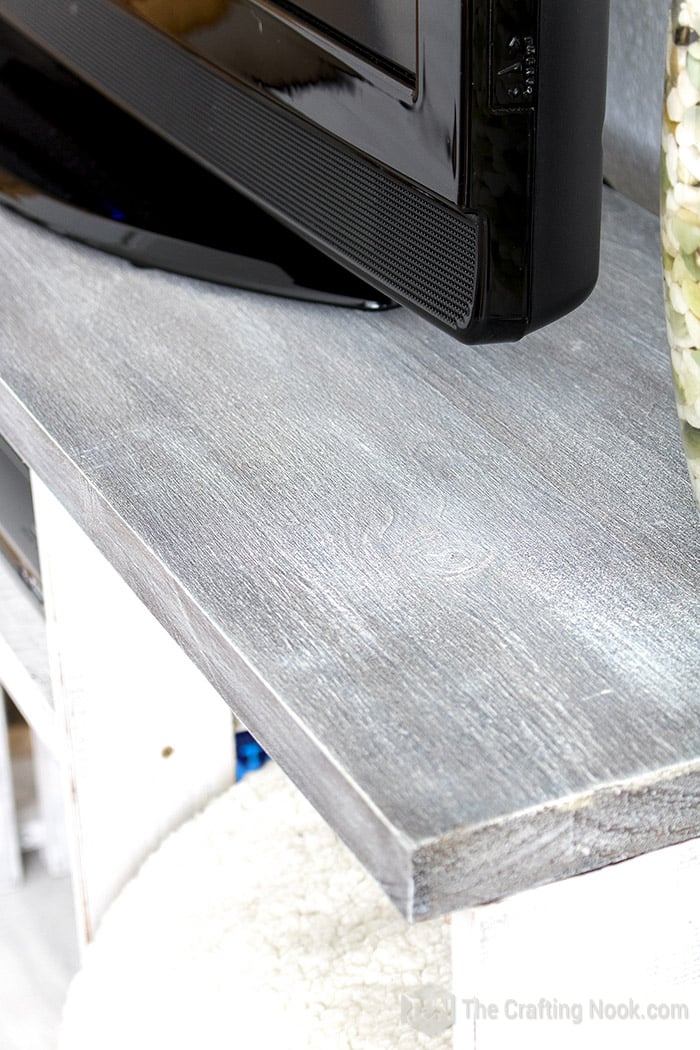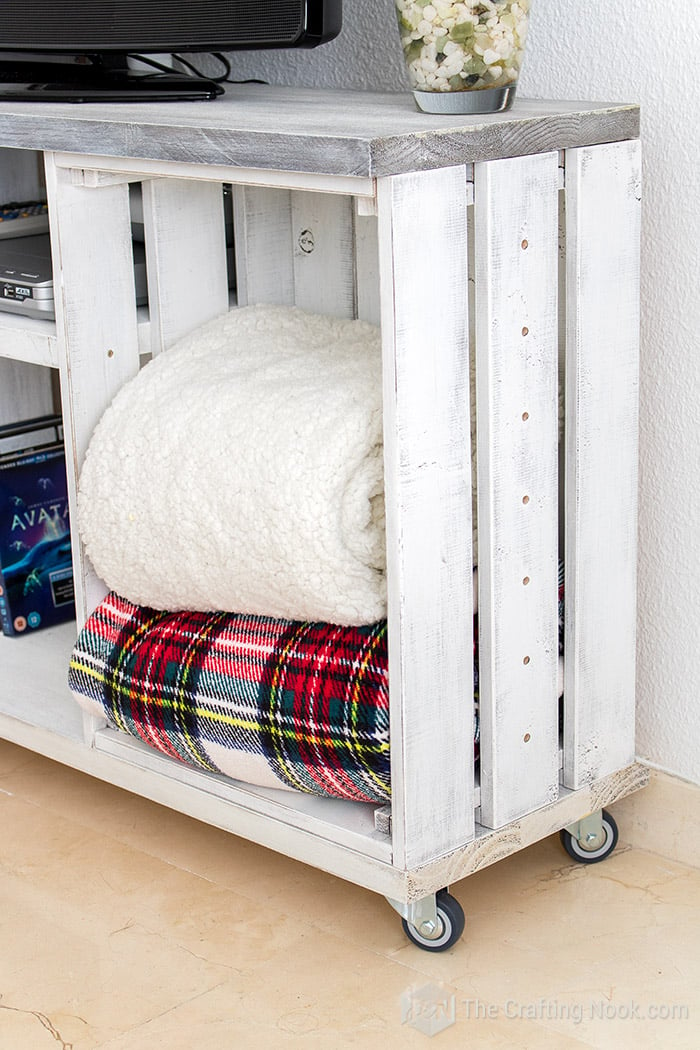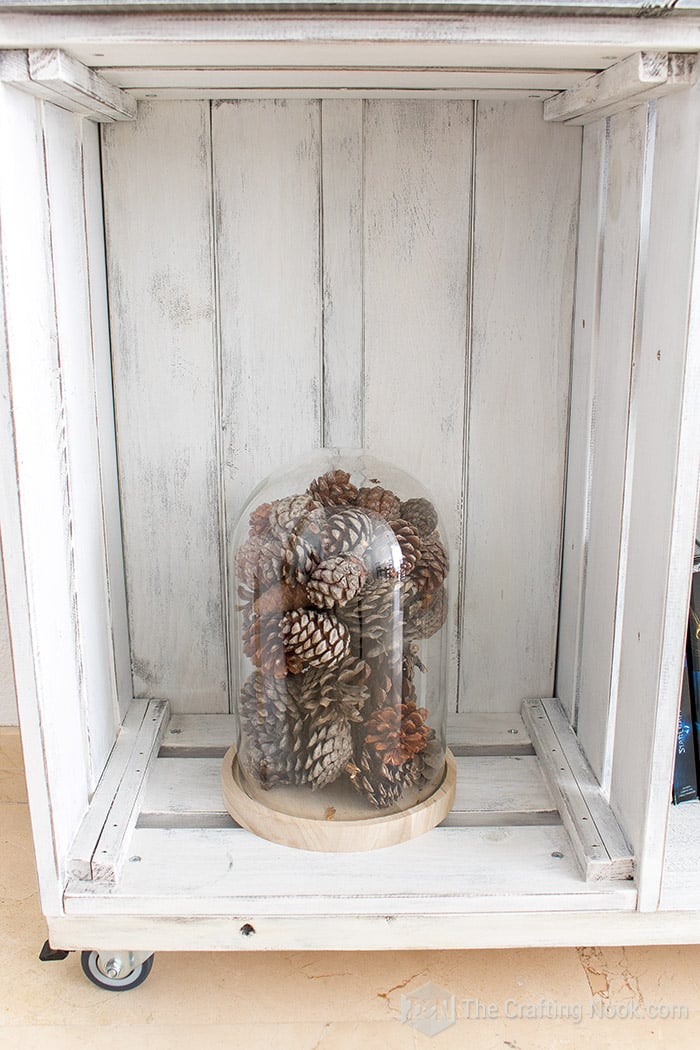 Some Tv Console Tables I love from my favorite bloggers:
If you enjoyed this tutorial, don't forget to PIN and share it with friends.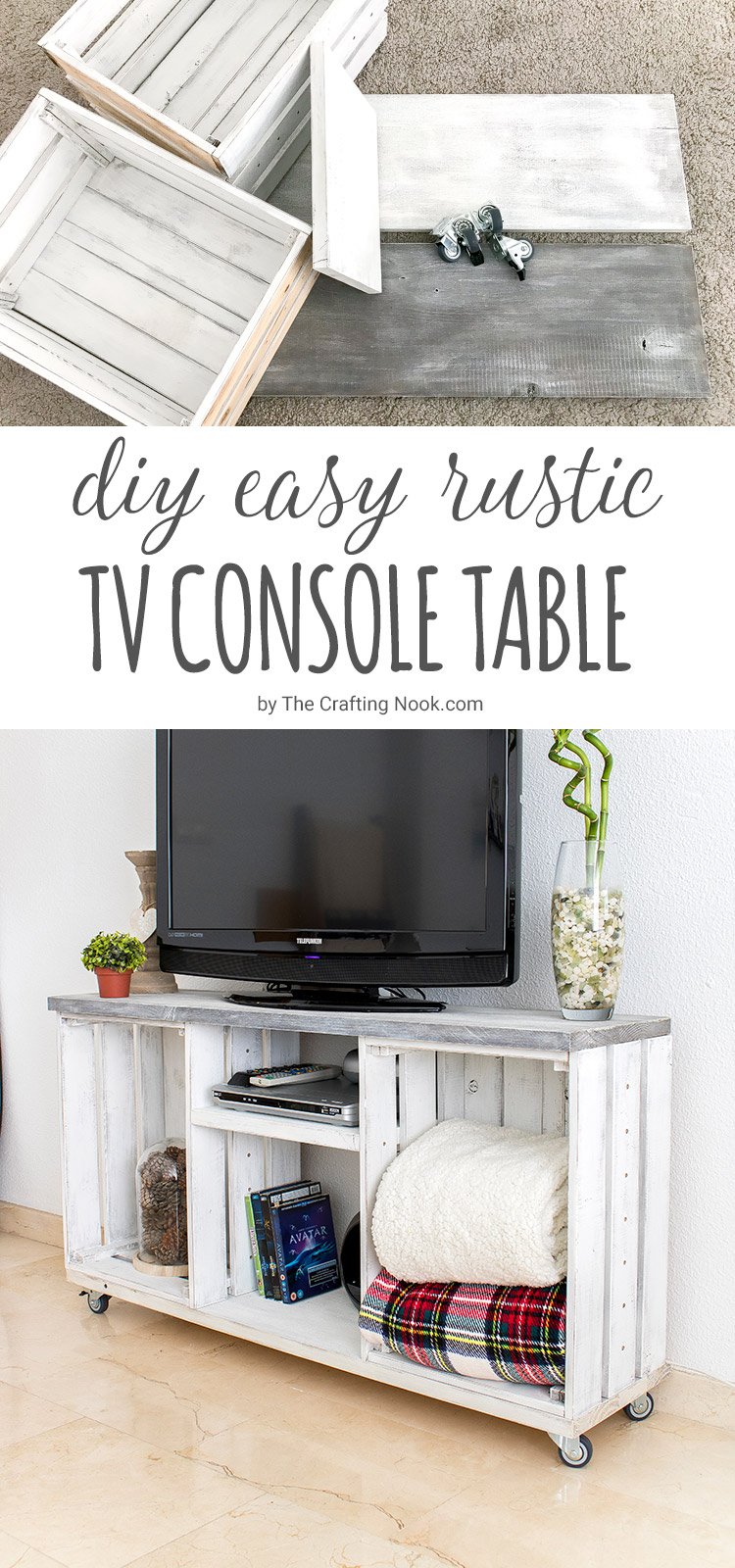 I would love to hear your thought on this in comments.
If you like this Rustic TV Console Table project you might also LOVE these too:
Til' next time...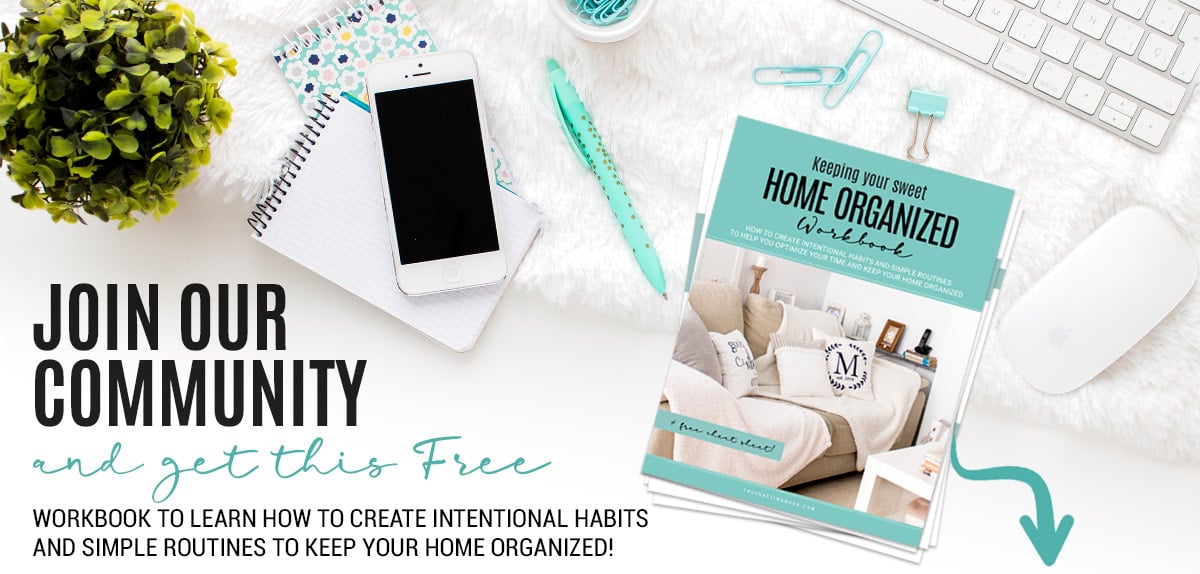 GET INSTANT ACCESS TO THE WORKBOOK
Plus freebies, printables, exclusive content, tips, stay connected, be the first to know great offers and Product Launches!
Disclaimer: By clicking on the "Yes, I want it" button above you are giving me your consent to collect and use your information according to the law and My Policy Privacy and The Cookie Policy. Zero Spam I promise!