As usual, kids lose their gloves easily during the winter, Emma is not an exception to that rule LOL, so what to do with those lonely ones? I made Jamie, a repurposed puppet!
Jamie the Puppet!… Repurposing a lonely glove.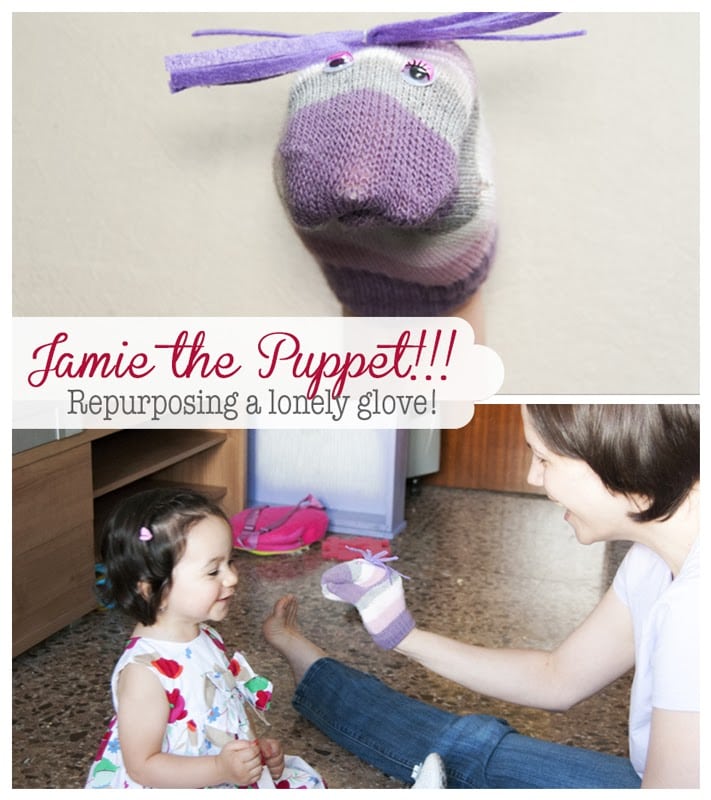 The other day I was playing with her and she came with her lonely and sad glove and she wanted to play with it. She asked me to wear it (can you imagine the size of it if Emma is an 18 month old girl) LOL, so I did… The odd thing was that it fit LOL. So I started to play with her like the glove was a dog or something and she enjoyed it so much that I remembered the sock puppets and I thought it would be fun to turn this glove into a cute puppet! So I did it!.
It's super Easy. I wanted it to have crazy hair so I cut a felt rectangle; I folded it in half and made long cuts to make the hair.Es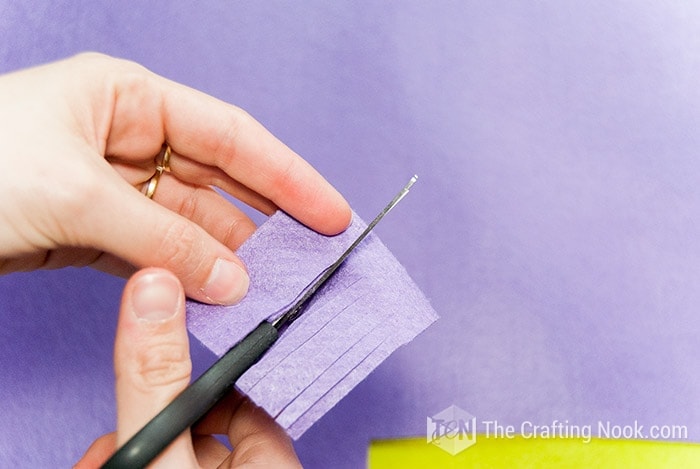 Then I add a couple of stitches to make it ruffle.
I put on the glove to make a mark where I wanted the hair.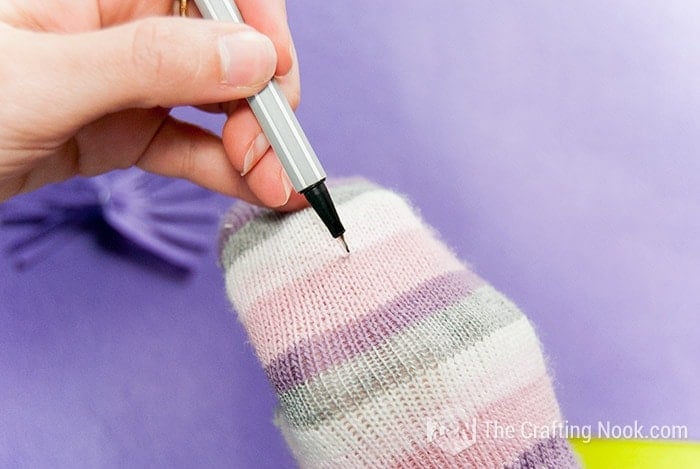 I stitched the hair to the glove.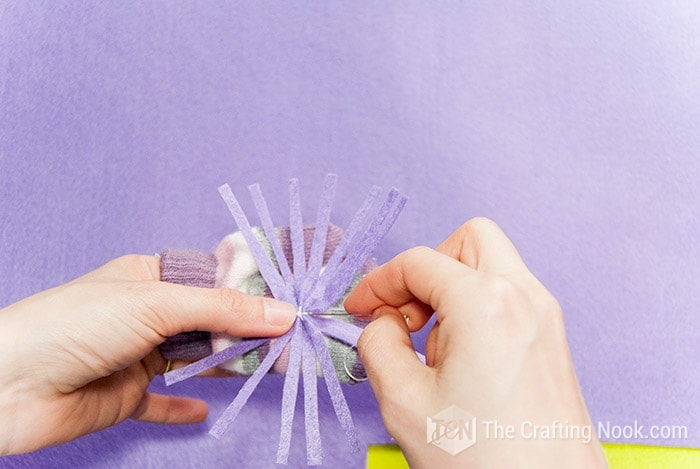 And then I added some cute eyes. I glued with hot glue.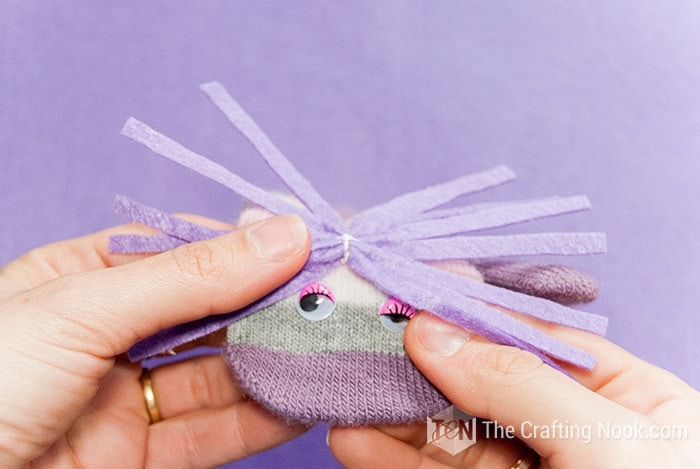 That's it! Lets play!!! =D… We had so much fun with it!!! I'm planning on making some more of these with socks, she might enjoy having different puppets!!!
What do you think??? Isn't it cute??
 So, What do you think??? What do you do when you get lonely gloves????