Kid's Academy Bingo Song Game App Review
I've had the awesome opportunity to review another Kid's Academy app for children called Kid's Academy Bingo Song and I must say I LOVE IT as much as my girl does! It's an awesome way to learn song, letters and animal sounds in a very interactional way.
Kid's Academy Bingo Song Game App Review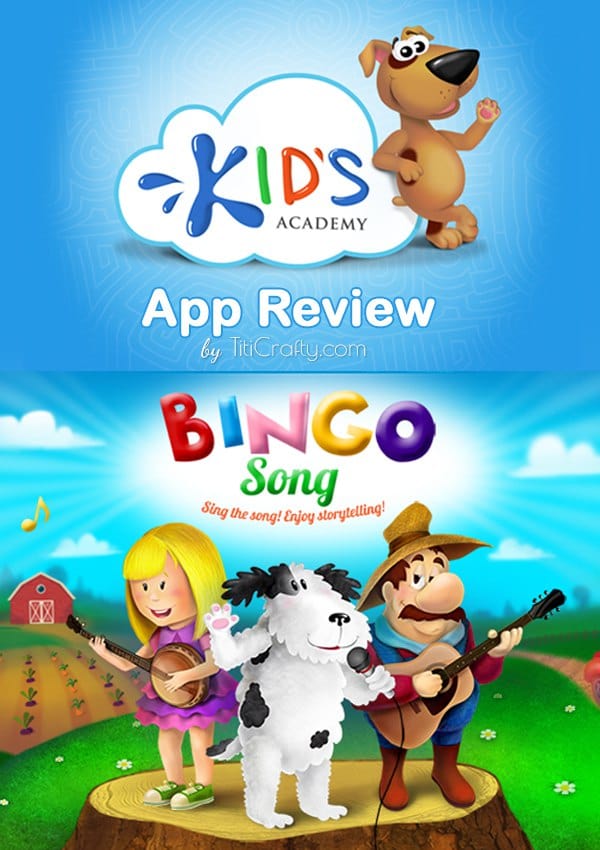 Let's see first some basic information about this app:
 Cute interactions, a catchy tune, and simple lyrics of this sing along music book will entertain you and your kids. With a single app you can sing and record your singing in a Karaoke session, play mini games with farm animals cards, make up and record your own stories!
FEATURES
Learn the popular kids song!
Enjoy professional singing performance!
Sing along with Karaoke Mode!
Record your children singing!
Touch and discover fun surprises in the captivating illustrations
Play games with farm animals cards!
Make up fun animal stories and have them recorded!
Enjoy a lively energetic app!
Turn up the volume and let the family fun begin!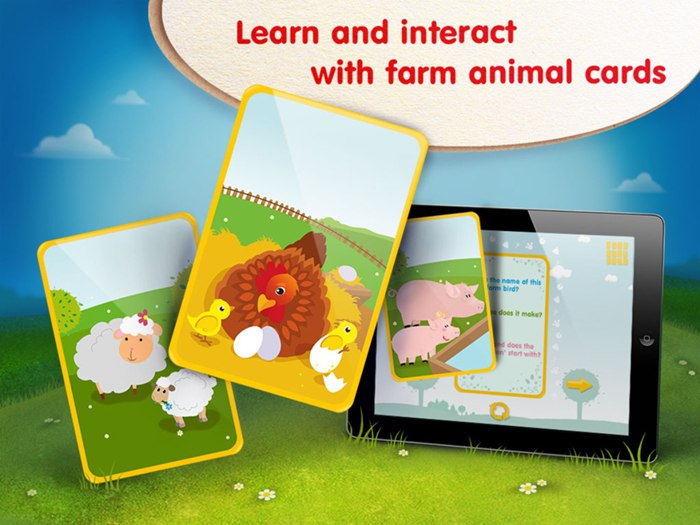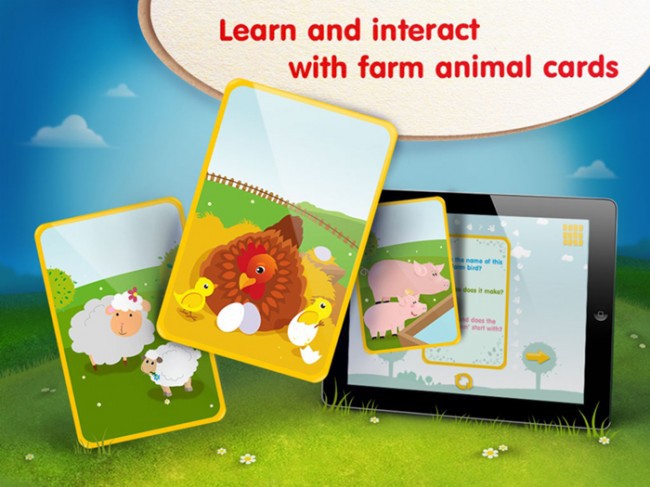 PRESS
The story highlights the many fun activities Bingo gets to do on the farm, but is also very interactive. Not only can children tap on most elements for additional animations, such as the pond to watch the Bingo and the farmer reel in some fish, there are several cards containing cool tidbits as a mini trivia game about farm animals and more.
Why do we love it?
This is actually a really fun app!  Even I have the song in my head, and sometimes I just start singing and my girl would smile at me and start singing too. I love singing and clapping with my daughter in karaoke mode!
As I mentioned on my previews review, even though I believe that real, healthy-normal play would be best for my girl and I try to keep it that way, I still have to confess that I enjoy watching my girl while using the iPad because she enjoys watching educative videos or playing with educative apps. This one is teaching her animal sounds and letters while she is singing.
Kids Academy is a team of like-minded people. All of them are highly experienced, and many of them are parents. This is the mix helping develop a technically savvy product remembering children's needs. It's also and early childhood education start-up specialized in development apps for major mobile markets: App Store, Google Play and Amazon.
My 2 and 1/2 year old daughter absolutely loves the Bingo Song app and it puts a huge smile on her face every time I let her play with it! The Bingo Song app brings you on an adventure through the farm while you sing along to the well-known and classic song "B-I-N-G-O." On each part of the song, it switch a letter for a clap and it sends you to a new scenery and encourages your child to clap and sing along.
This app gives you the option to record your kids voice so they can hear themselves singing the song. My Girl found it very funny to hear herself repeating the song. She's still working on singing along with the song. This is most definitely my favorite feature on this app and my girl and I really had a wonderful time with it!
The Bingo Song app also includes a mini game, which features a collection of flash cards that includes a farm animal and questions for your children to answer about them. It also allows you to record the answers so your children can receive some assistance if needed. This is an excellent way to teach your young children the names of each animal and my girl enjoys pointing and telling me their names =D
Here are some pictures and videos down below so you have an idea of what your child will discover in this great app! The funny thing is that when I finally took the video she was in listening and dancing mode. I would have loooved for you to hear her singing she's so cute!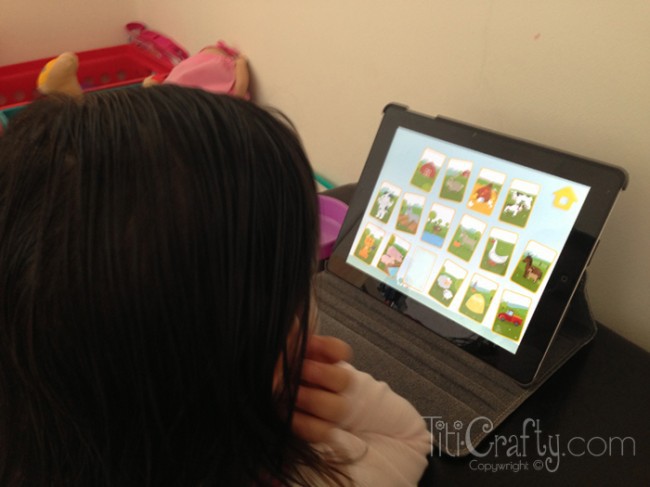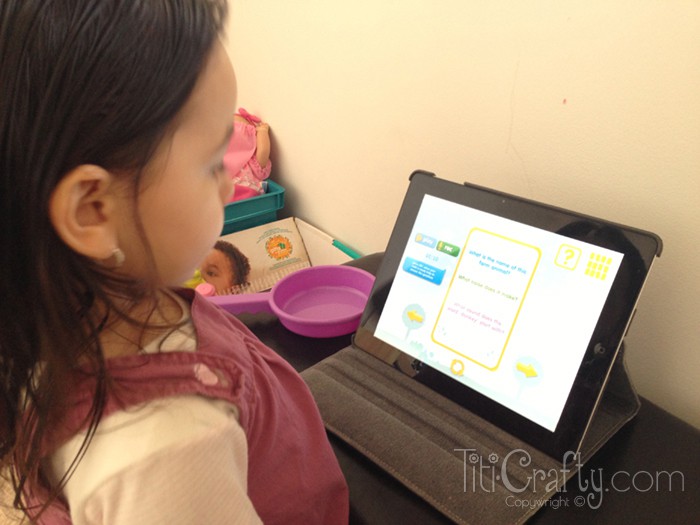 We just love The Bingo Song iPad app and believe you will love it too! You can purchase The Bingo Song HD app for just $3.99 in the iTunes store!
Other Apps from Kids Academy that I'm interested in and you might be too are:
The Three Little Pigs and Big Bad Wolf
Montessori ABC for Kids
Montessori Worksheets for Kids
ABC Games – Montessori Phonics-Enabled Alphabet
You can also visit the Kids Academy Company Website and follow them on Facebook, Twitter and YouTube. I highly recommend it!!! Awesome Apps!
 Disclosure: This is a "sponsored post." The company who sponsored it compensated me via a cash payment, gift, or something else of value to write my honest opinion. Regardless, I only recommend products or services I use personally used and believe will be good for my readers. Your opinions may vary from my opinions.
Til' next time...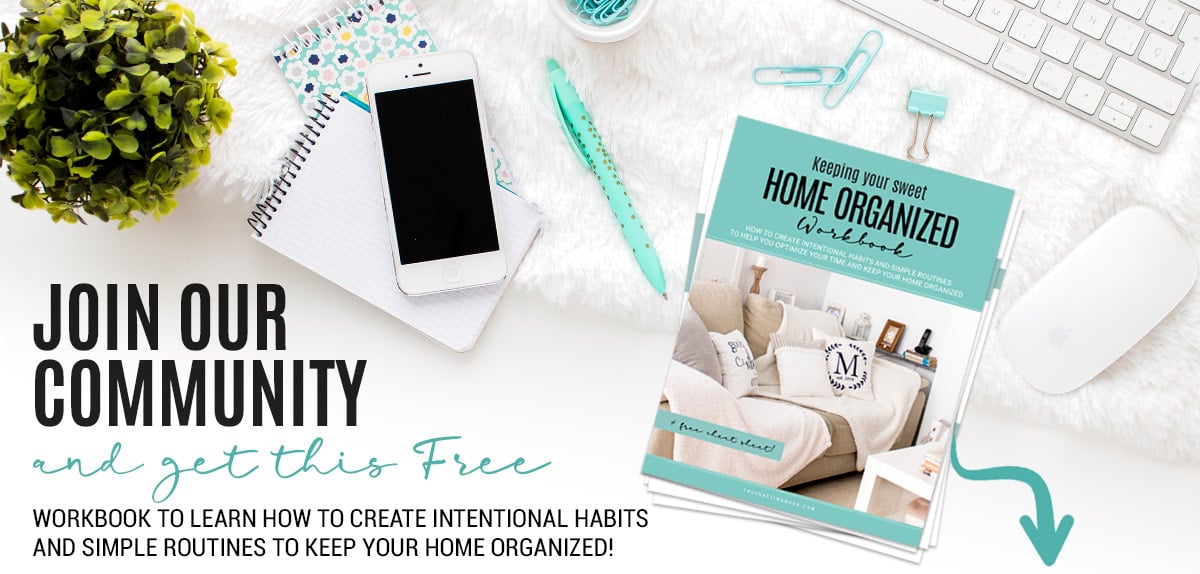 GET INSTANT ACCESS TO THE WORKBOOK
Plus freebies, printables, exclusive content, tips, stay connected, be the first to know great offers and Product Launches!
Disclaimer: By clicking on the "Yes, I want it" button above you are giving me your consent to collect and use your information according to the law and My Policy Privacy and The Cookie Policy. Zero Spam I promise!