Tigger Printable Heat Transfer T-Shirt
Hello Guys! Today I'm sharing a new silhouette project using for the first time Printable Heat Transfer Material. I created this cute Tigger Printable heat transfer T-shirt for my little Girl and she loved it!
Tigger Printable Heat Transfer T-Shirt
This project is easy enough to make. I mixed it with heat transfer vinyl to create the text and a fun touch. I have to be honest about the material. It's my first time using this material so I might have done something wrong but as my experience using it goes, I didn't like how it turned out once my girl used the t-shirt. The material cracked in many places, so my guess is that maybe it's not for stretchy materials? Maybe on a tote bag or things that won't stretch and crack the material.
Don't get me wrong I LOVED that I could print that graphic and stamp it on my girl's T-shirt, but then when she wore it it started to look like if it had been there for years. A lot to learn I guess. I'll be trying other materials to see what's the perfect one for this printable heat transfer.
Anyway this is how I made this t-shirt.
What you need:
White T-shirt
Printable Heat Transfer Material for light colors
Heat Transfer vinyl
Of course your silhouette and Iron
I started with the design. I Imported an .jpg file to my silhouette studio. Then just in case I duplicated the image and used the trace tool. In this case I set up the High pass filter to the full and modify the Threshold so the whole image would be covered in yellow. Then I hit trace outer edges.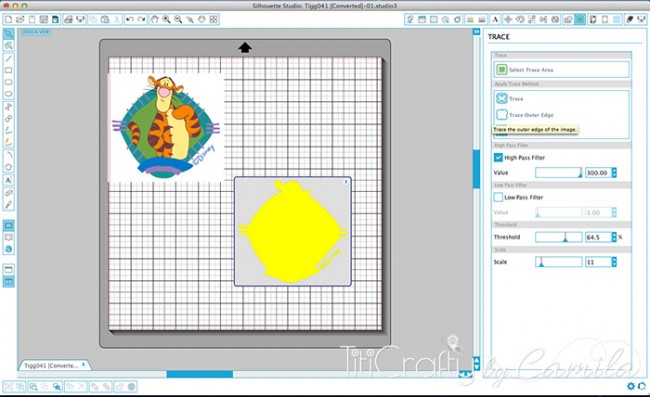 That creates a red line around the design. I had the word Disney outside the main graphic so I created a rectangle, I placed it in a way that connected the graphic with the word and using the weld tool in Modify I created one cut shape.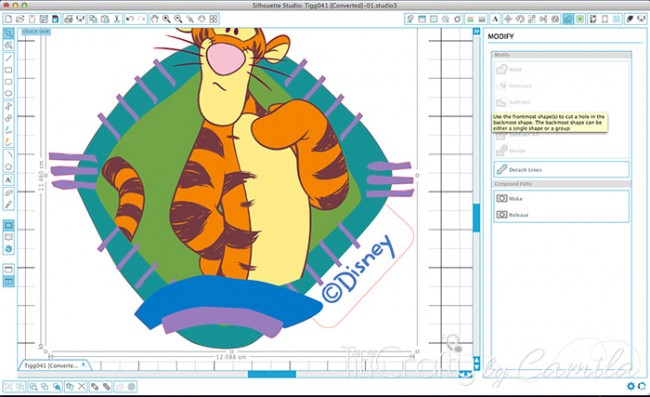 Then since I didn't want to risk cutting so close to the graphic, I used the offset tool. When you chose it, it sets another border bigger than the original. I just delete the first one and leave the bigger one.
Now I design the wording. In this case because of the expression of Tigger I wrote "Who?… Me?". I set up the size and position where it will be and set it aside.
Ok here is where my saving side starts acting. I don't like to waste material and once we print it will also print registering marks so there will be a waste. I decided to prepare and print some other stuff to use in the future.
Once ready I set up the page and registration marks. I placed everything so it would fit in the space and mirror it all.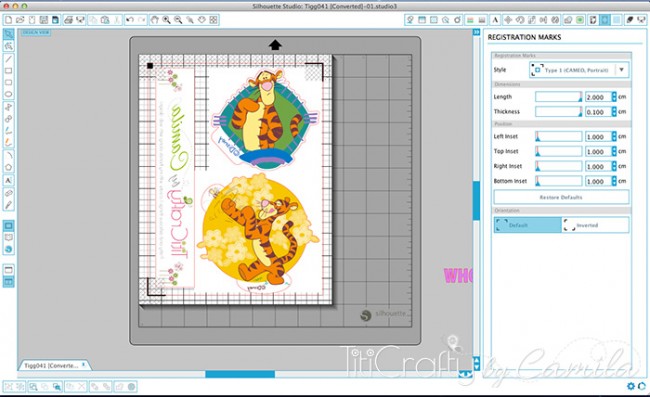 Send to print.
Then I went to cut settings and chose Printable heat transfer material for light fabrics in the Material type options and left the blade settings as it directed.
Sent to cut.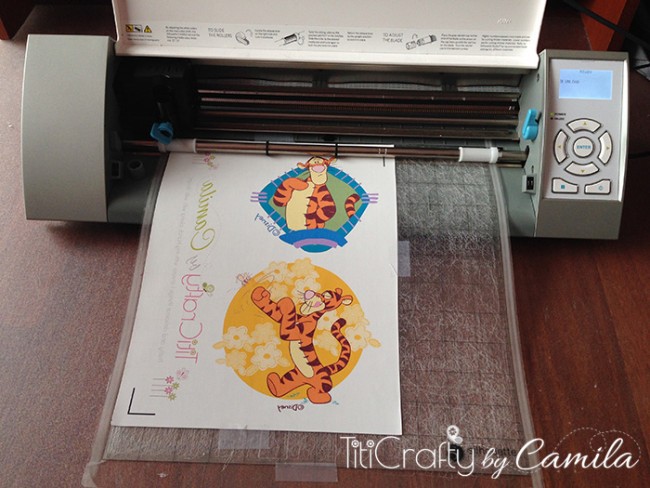 I set up the wording and cut it too according to heat transfer vinyl instructions. If you want to know how to use Heat Transfer Vinyl you can check this post.
I pealed off the printable heat transfer that wasn't part of my design and only left my graphics.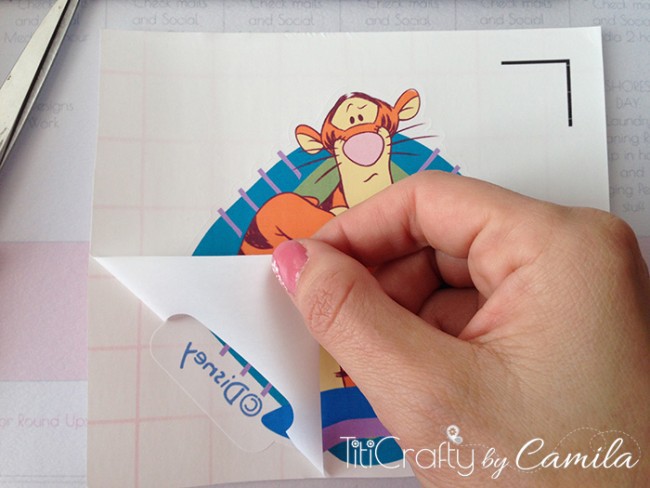 Now to the Iron.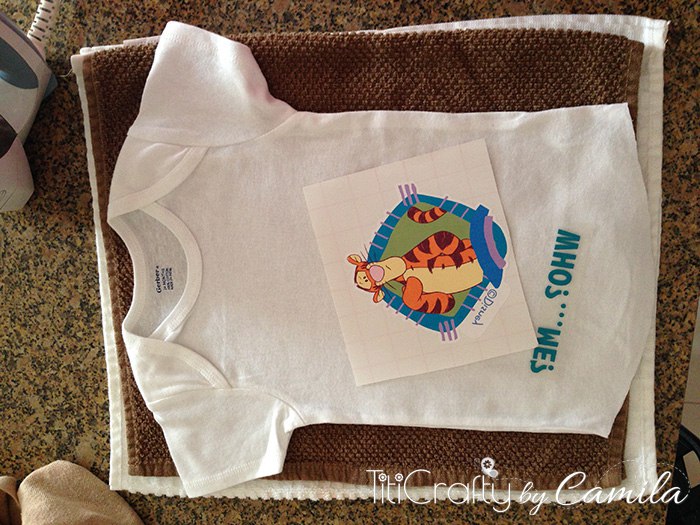 I placed the graphic and the wording where I wanted them to be with the backing facing up. Placed a piece of clothes on top and Ironed on cotton setting for about 40 to 60 seconds. I left it to cool down a bit and pealed of the backing.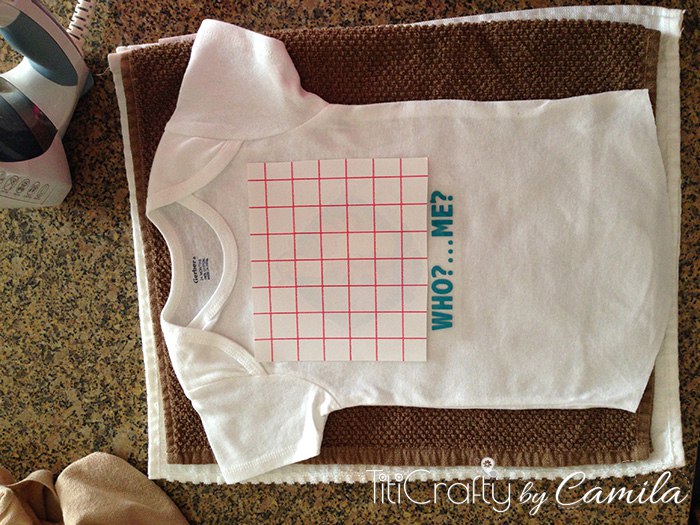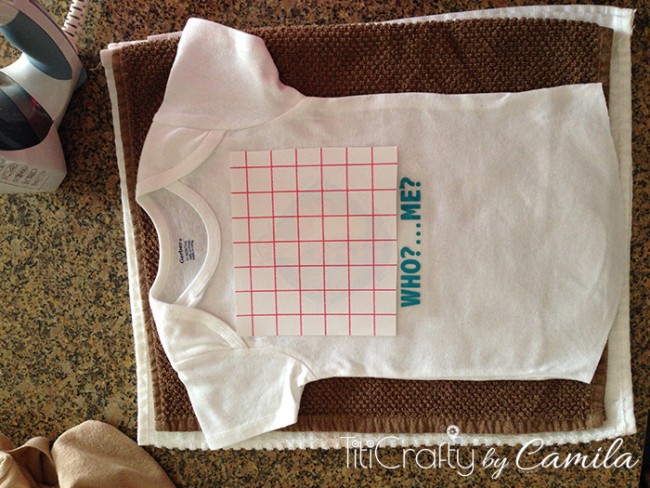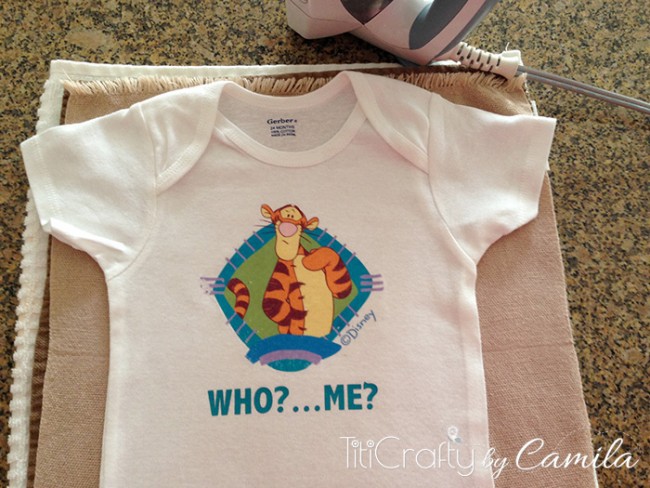 Tadaaaaaa!!!! There you go! A cute new T-Shirt ready to be used.
As I said, either something went wrong or this material is not appropriate for stretchy fabrics. But I'll keep experimenting. My Girl loved it and use it. I'll see what happens when I wash it!!!… I'll of course let you know!
What do you think? Do you like this Tigger Printable Heat transfer T-Shirt???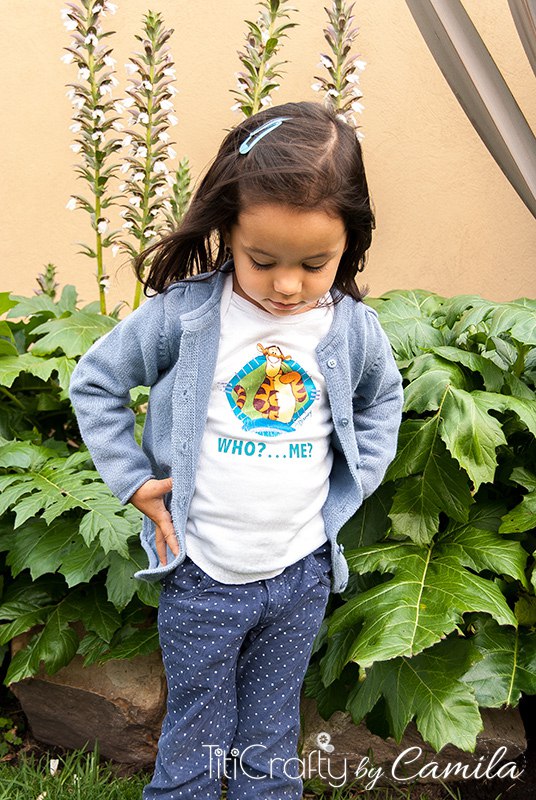 Want to Check Out More Silhouette Projects?
My Silhouette Challenge buddies and I are all sharing projects on our blogs today, so peruse the projects below for a wealth of Silhouette inspiration!
1. Clever Someday // 2. TitiCrafty // 3. GingerSnapCrafts.com // 4. My Paper Craze // 5. Simply Kelly Designs // 6. Little Blue's Room // 7. Mama Sonshine // 8. Small Stuff Counts // 9. Dragonfly & Lily Pads // 10. GiveMeAPaintbrush // 11. Please Excuse My Craftermath… // 12. Barb's Life // 13. GetSilvered // 14. DELETED // 15. Minted Strawberry // 16. unOriginal Mom // 17. Where The Smiles Have Been // 18. Persia Lou // 19. Silhouette School // 20. From Whine to Whine // 21. DailyDwelling // 22. Creative Ramblings // 23. Paper Garden Projects // 24. It Happens in a Blink // 25. Perfectly Fabulous // 26. Adventures in All Things Food // 27. Create & Babble
Til' next time...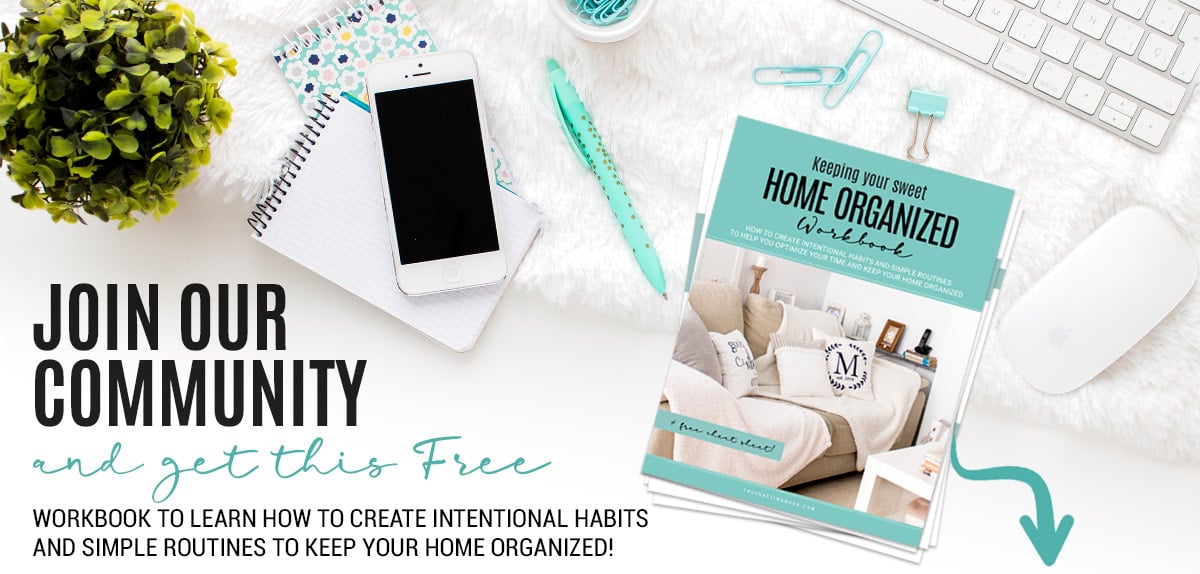 GET INSTANT ACCESS TO THE HOME ORGANIZED WORKBOOK
Plus freebies, printables, exclusive content, tips, stay connected, be the first to know great offers and Product Launches!
Disclaimer: By clicking on the "Yes, I want it" button above you are giving me your consent to collect and use your information according to the law and My Policy Privacy and The Cookie Policy. Zero Spam I promise!