When I was in London studying English, I used to go often to a Turkish/eclectic restaurant near by the institute. The Falafel wrap there was amazing and huge lol. My hubby and I always shared it! Every dish there had as sides couscous and salad. I was so in love with their couscous that I even asked them to replace the salad with more couscous LOL!
Turkish Style Couscous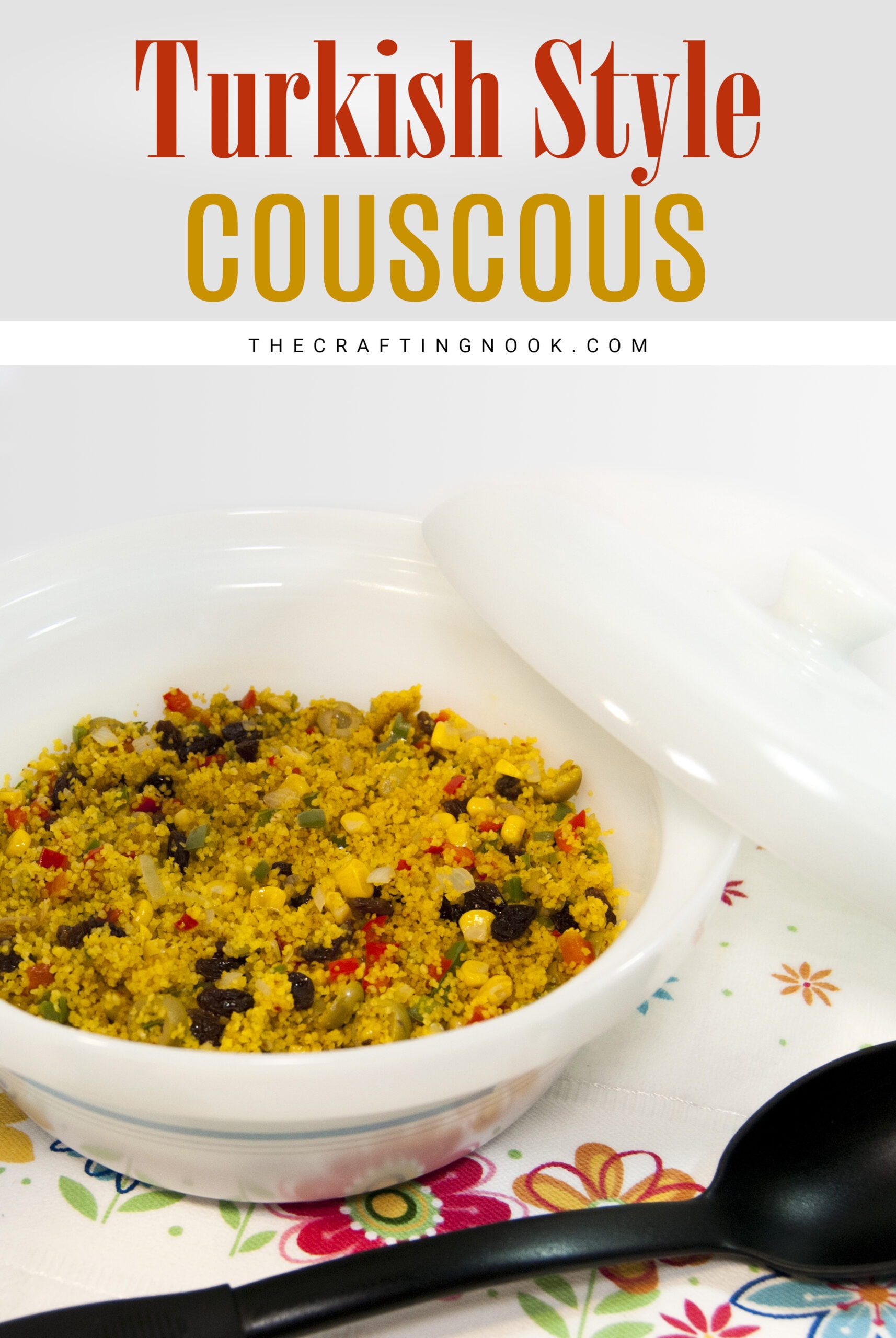 It looked easy to make but all the spices they must have used were difficult to copy at home. I made it and ate it anyway, always trying something new to reach their couscous taste. When we came here to Spain, I found in the grocery market "Carrefour" a spiced couscous (spiced). It already contains all the spices I was looking for yayyyy!. It is so delicious. Of course, this is my version of that Turkish couscous and so far, is a success at home and is super easy to make!
Here is how I made it:
What you need:
1 ½ Cup of couscous
1 ½ Cup of water
¾ Cup of chopped green pepper
¾ Cup of chopped red pepper
¾ Cup of chopped onion 1 or two cloves of garlic (smashed)
½ Cup of raisins
½ Cup of sliced green olives
1 Sweet corn
3 Tbsp of olive oil
Salt and Mixed pepper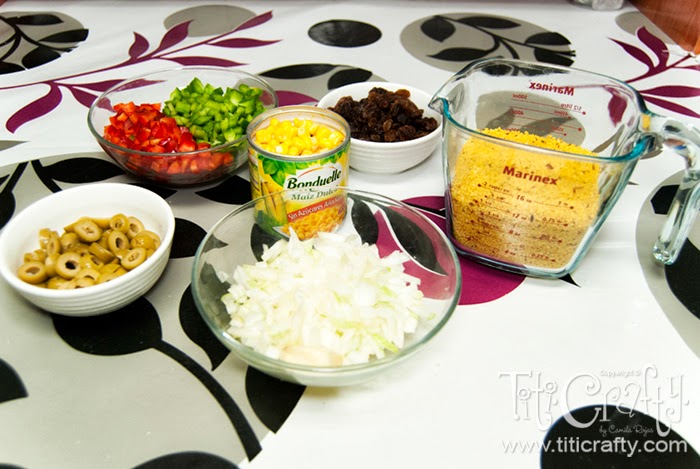 Directions
First boil the water. Place the couscous in a shallow bowl and when the water is boiling pour it over the couscous, mix and leave it until the couscous has swelled up and absorbed all of the water, in the meanwhile you make the veggies.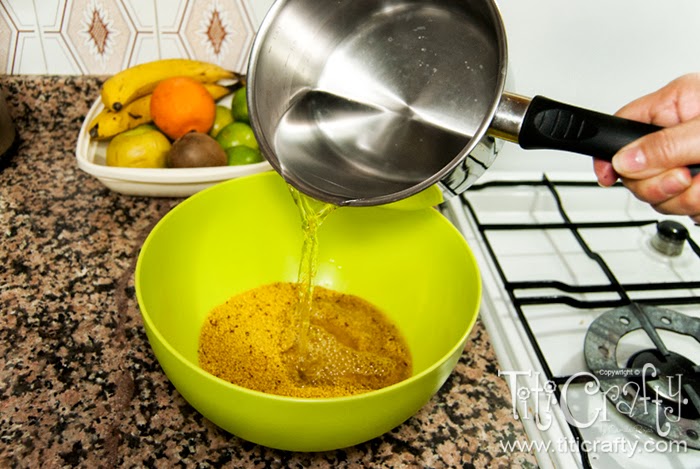 On a deep-frying pan or wok (this one is better) pour the olive oil and put it over high heat. When it is hot, add the onions and garlic, mix them until they get a bit transparent.
Then add the red and green peppers, mix for a little while, and add the olives, raisins, sweet corns, the salt and mix pepper. Mix for a couple more minutes always over high heat.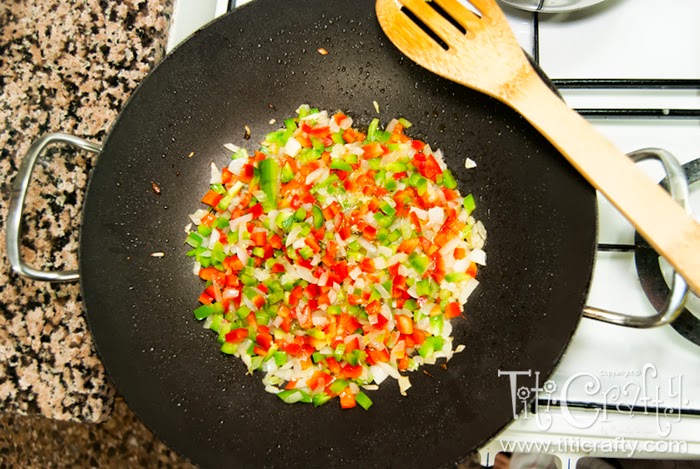 Ruffle the couscous with a fork to separate the grains and stir it into the grilled veggies for 2 to 3 more minutes.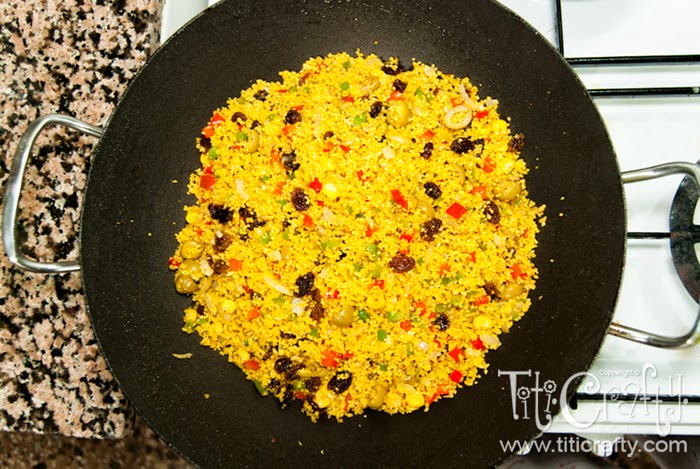 Serve hot or cold with your favorite meat, chicken, fish, turkey, you name it!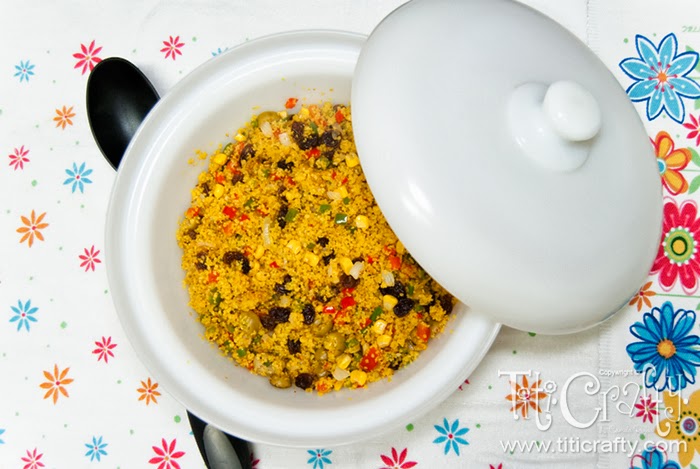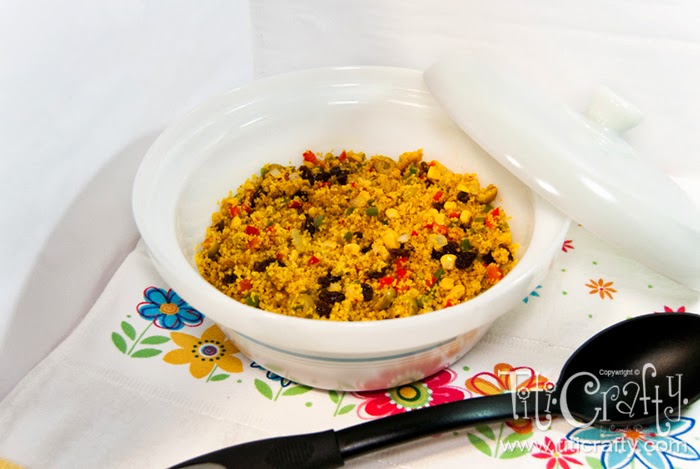 What do you think? Would you like to try it???
Til' next time...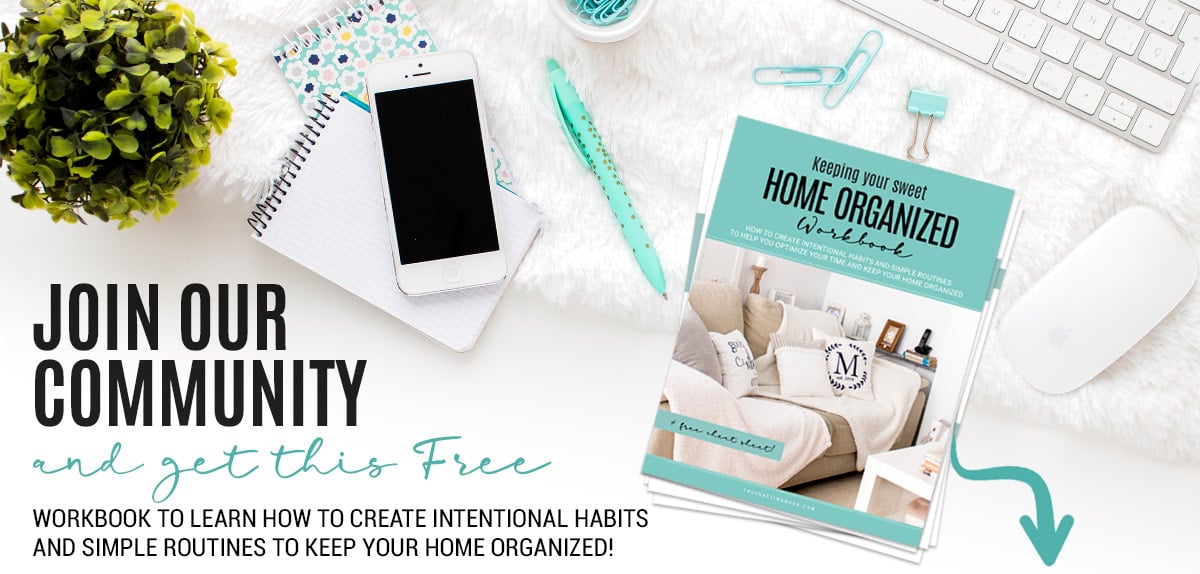 GET INSTANT ACCESS TO THE HOME ORGANIZED WORKBOOK
Plus freebies, printables, exclusive content, tips, stay connected, be the first to know great offers and Product Launches!
Disclaimer: By clicking on the "Yes, I want it" button above you are giving me your consent to collect and use your information according to the law and My Policy Privacy and The Cookie Policy. Zero Spam I promise!