I made some little flowers with the twine to decorate it.
Grab the end of the twine with a needle nose pliers and make some loops around it.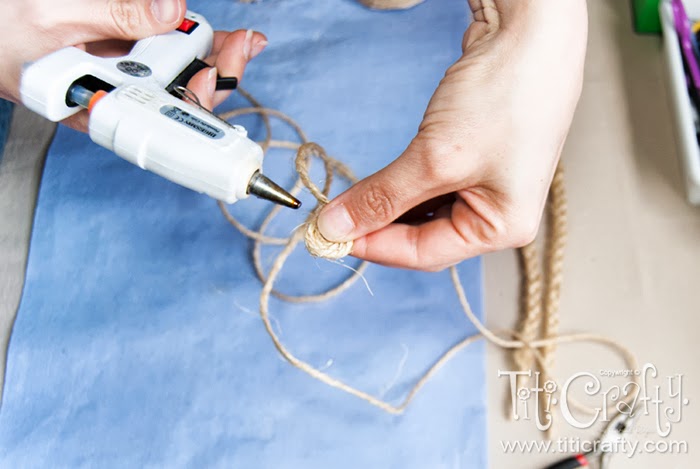 When you feel it's strong enough, remove the handle and keep looping the twine until the desired size. Every now and then add a bit of hot glue to keep it in place.
When you get the size you want cut the twine and glue the end. Make as many as you want.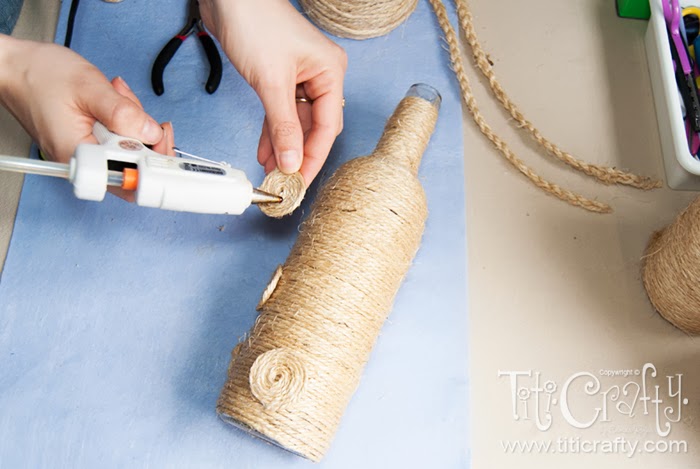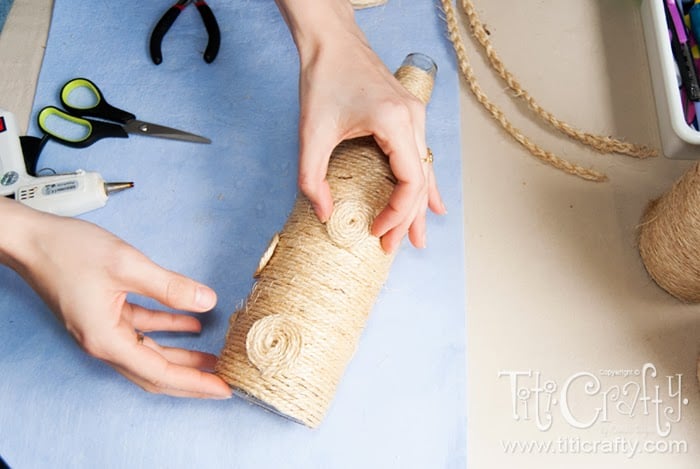 I made 3 bottles and I decorated them differently. So just glue the flowers as you like. Imagination is the limit. And for the last detail, I add some ribbons and bows.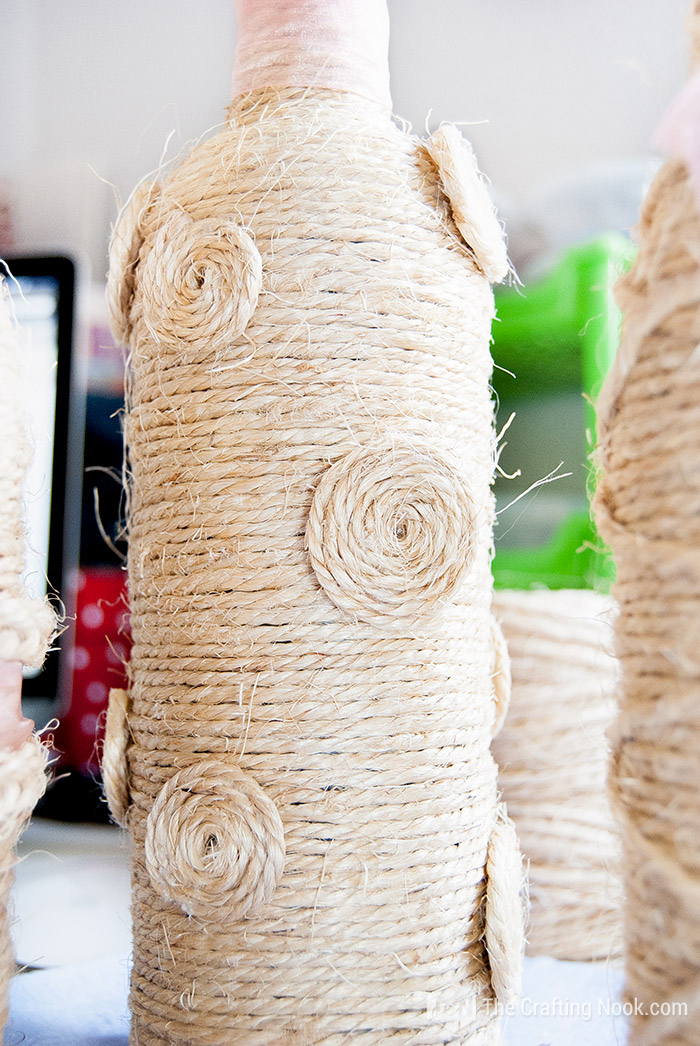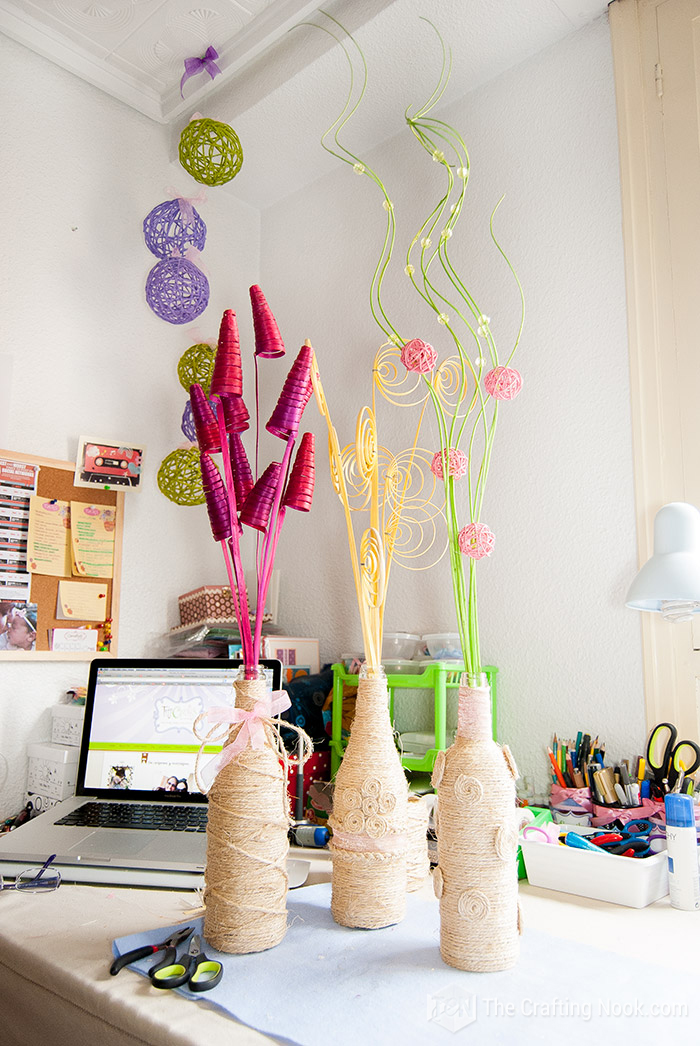 This is how my bottles look, what do you think?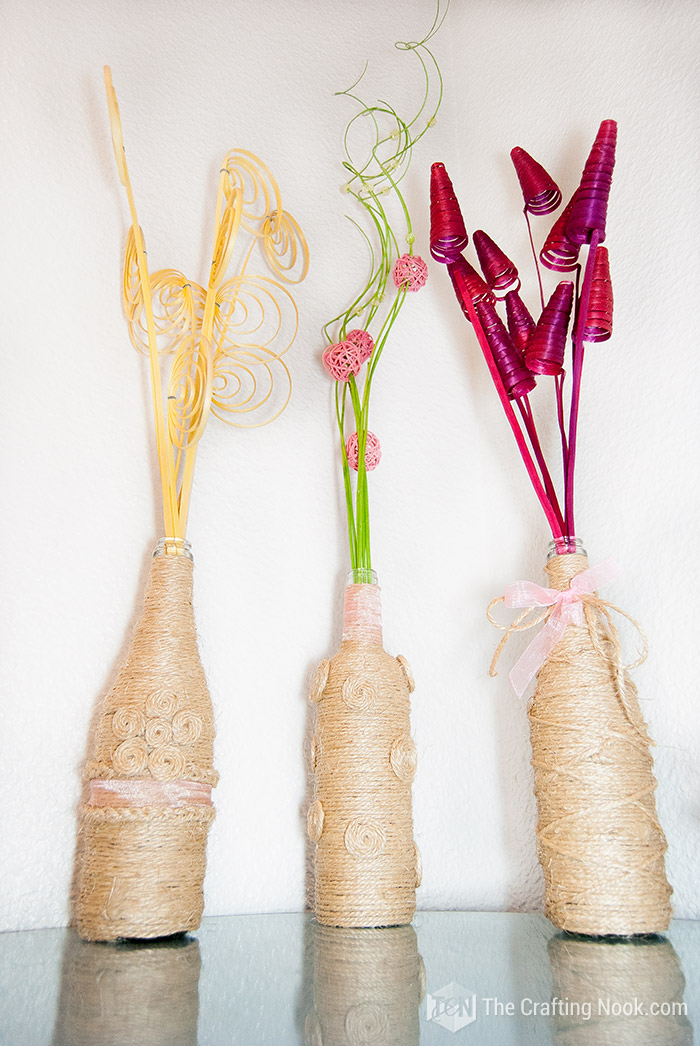 Cute or what???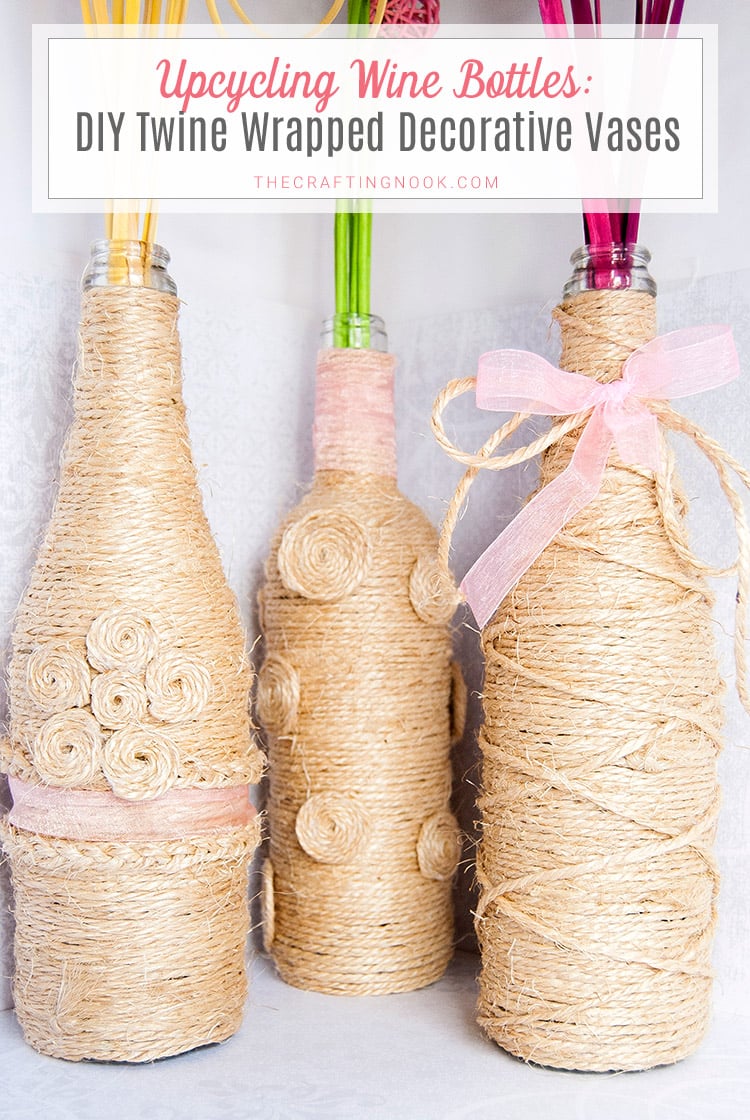 If you like these Upcycling Wine Bottles: DIY Twine Wrapped Decorative Vases project you will love these too: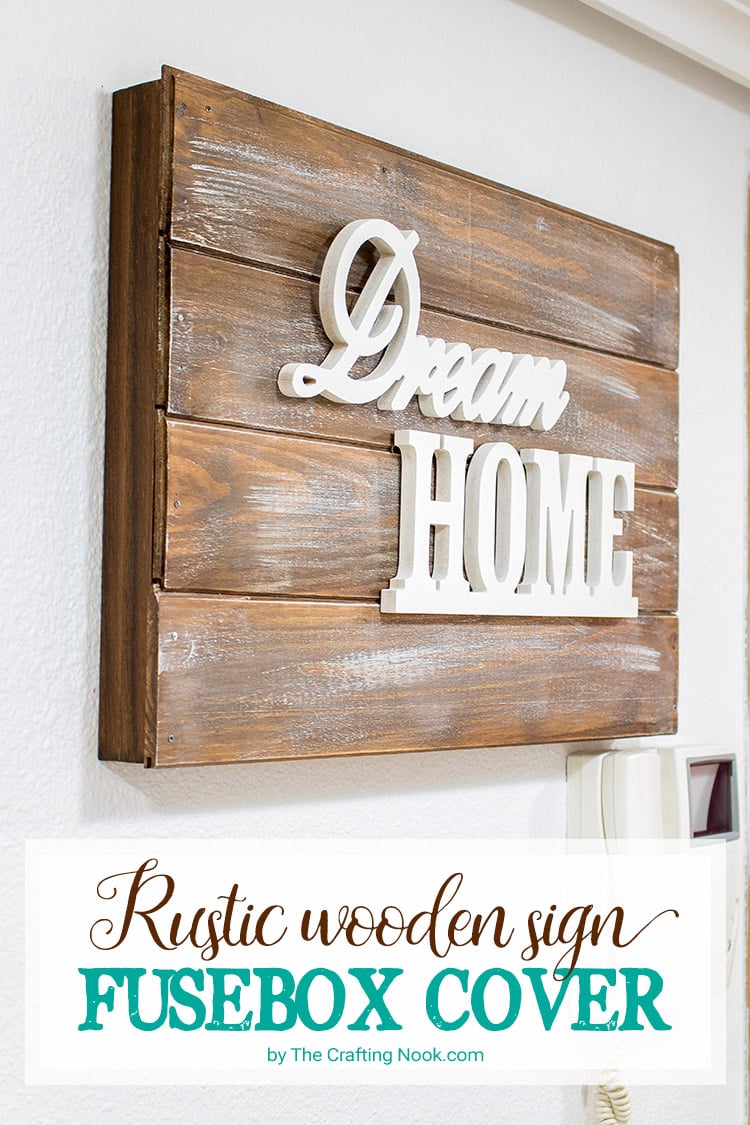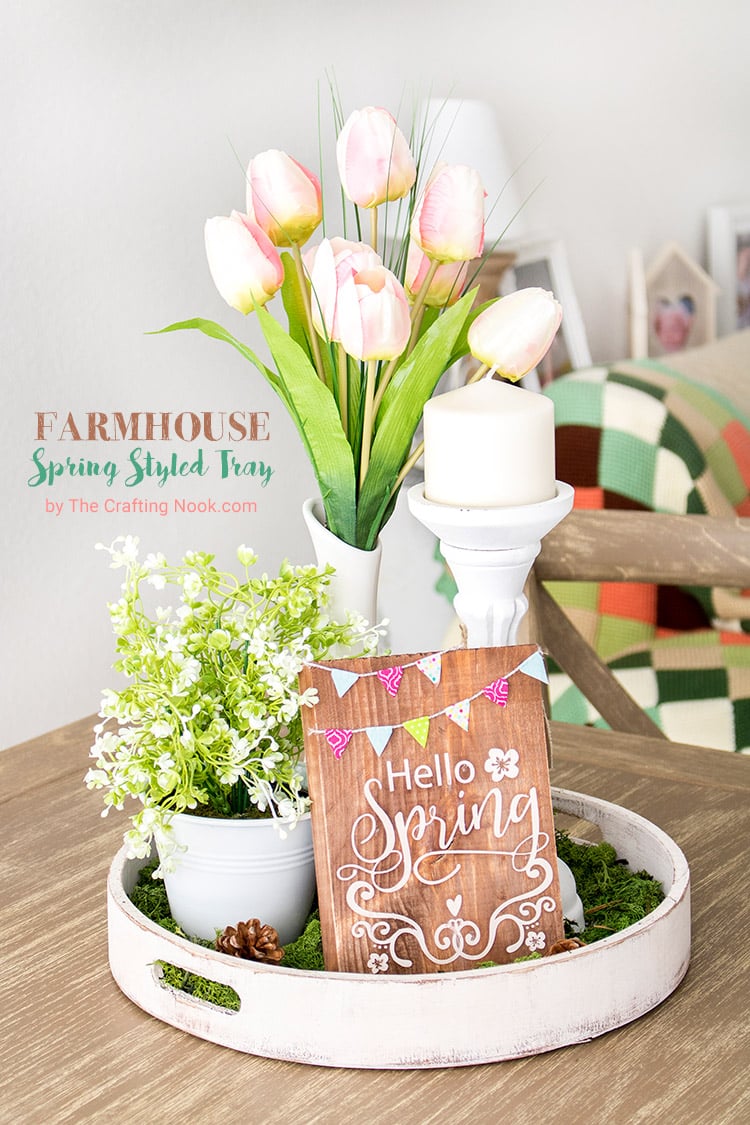 Till Next time!