Wooden Charm Necklace and Earrings Set
A cute and original necklace and earrings set is always a good addition to your outfits but if you made it yourself is even better. I'll show you how to make a very cute one!
I'm a sucker for crafty jewelry, especially if it's not the traditional commercial one.
Whenever I see something that could be used as a charm or hang on some erring hooks I go for it. I especially love making a necklace and earrings set for different occasions.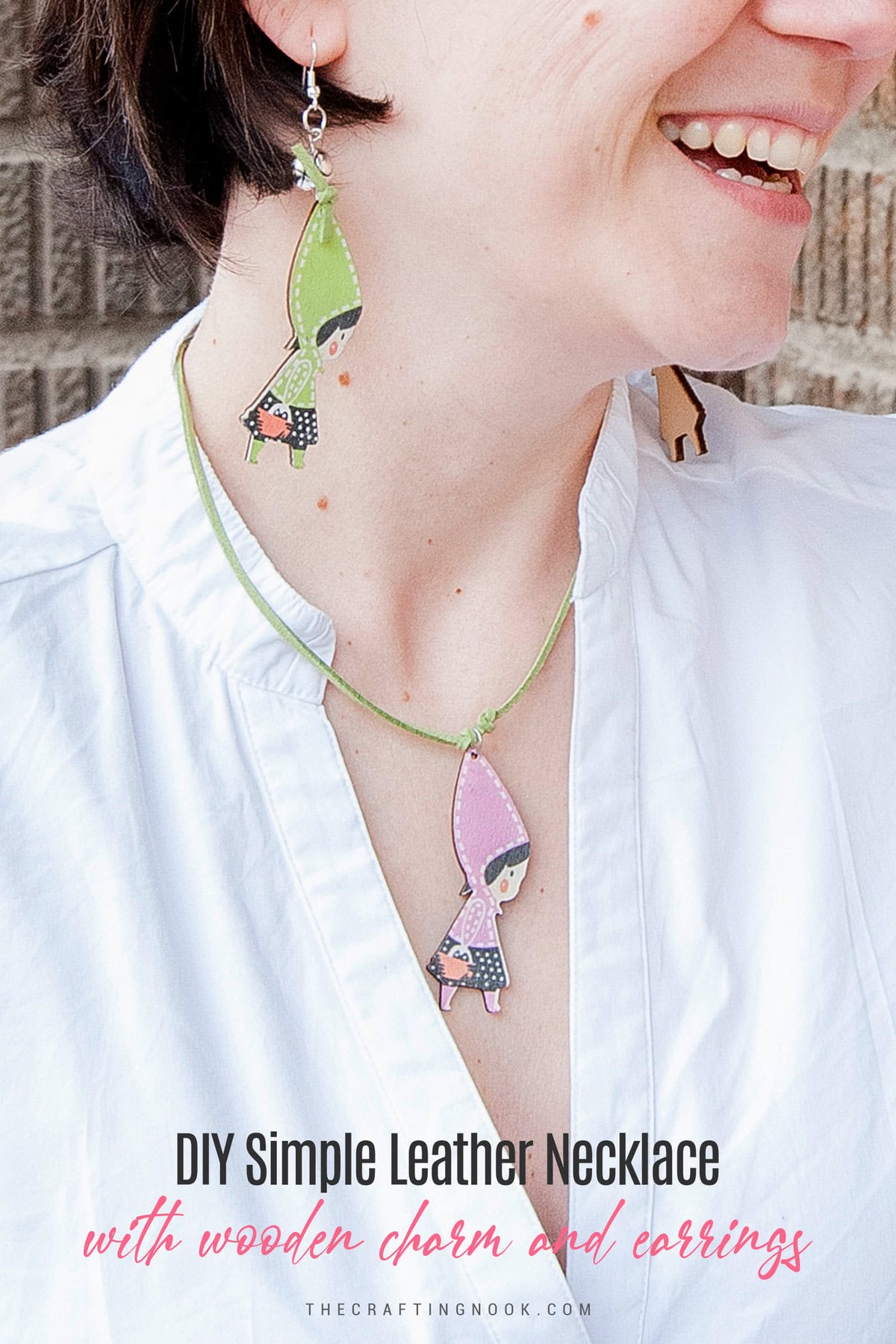 How to Make this Wooden Charm Necklace and Earrings Set
I found these cute wooden doll charms in the craft section of a cheap store. As soon as I saw them I thought "this could be some fun crafty jewelry such as a necklace and Earrings set"
I knew I had some leather cord left from the Owl Necklace so I thought it would be great because it was even the same color scheme.
I spent like 15 minutes doing them, seriously!
It's so super easy and it really looks so nice!
Even my daughter liked it when she was very young lol!
Wooden Charm Necklace and Earrings Set Tutorial: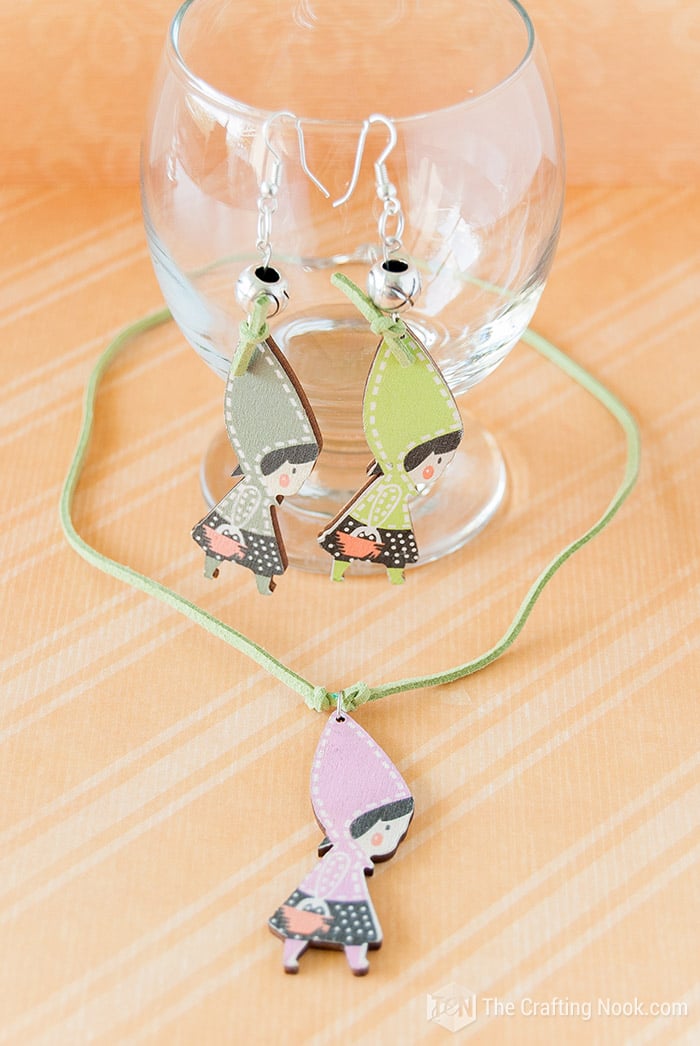 Supplies you need:
Leather cord
Wooden charms
Jump rings (3-5mm)
Spacer beads
Eye pins
Earring hooks
Jewelry pliers
Fold-over cord crimps (that matches your cord thickness)
Clasp
Scissors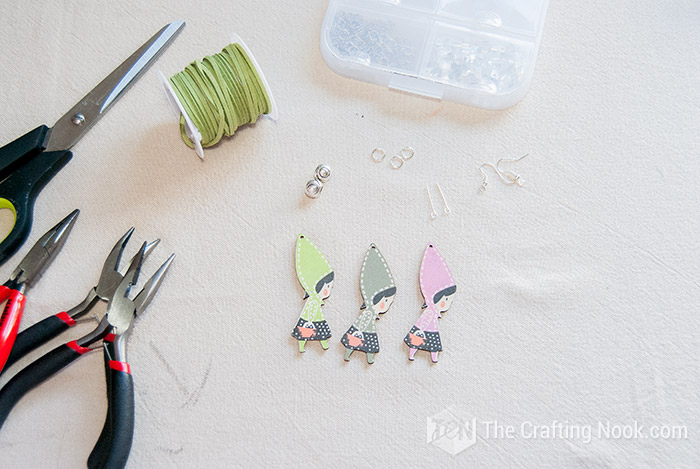 Let's start with the earrings.
with your pliers open a jump ring and insert the first wooden charm.
Before closing the jump ring, also insert an eye pin and then close it.
With around-nose pliers, make a loop on the end of your eye pin.
Since my spacer beads had a big hole I inserted it after making the loop. If yours is smaller, then make sure you insert your bead before making the loop.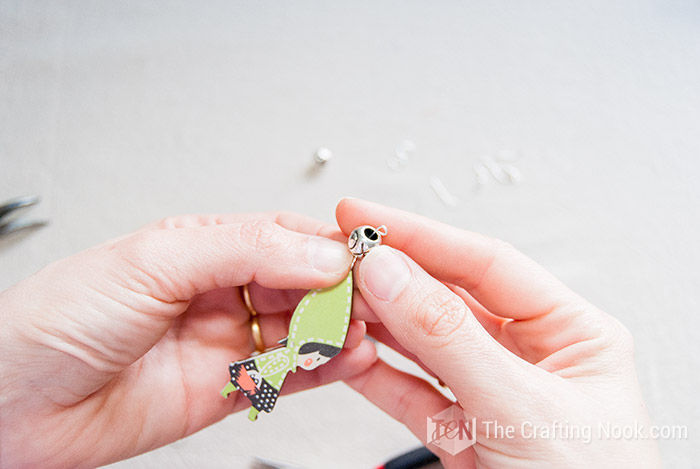 Open another jump ring a little bit and insert the earring hook and the charm.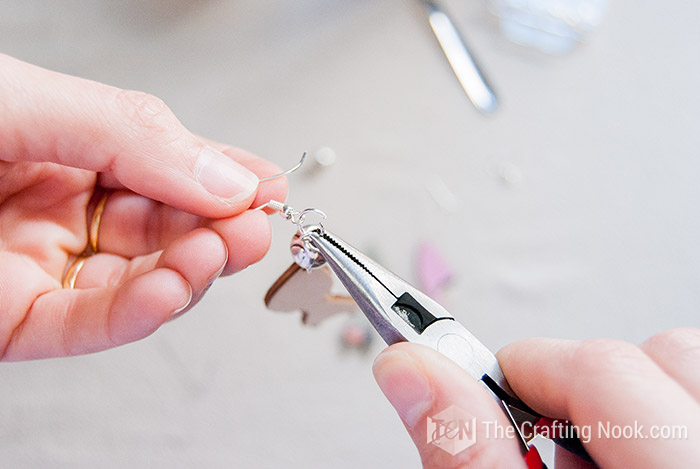 Close the jump ring and you got yourself a pretty earring.
If you want to add a little something extra to match even more the necklace, you can add a small strip of cord (the same you will be using for your necklace) knotted on one of the jump rings.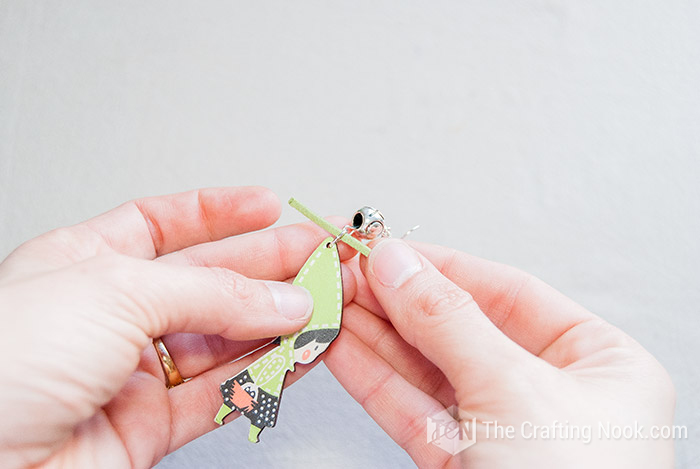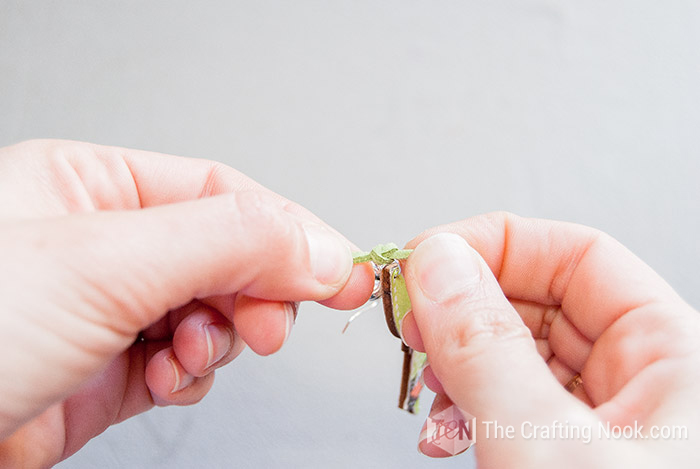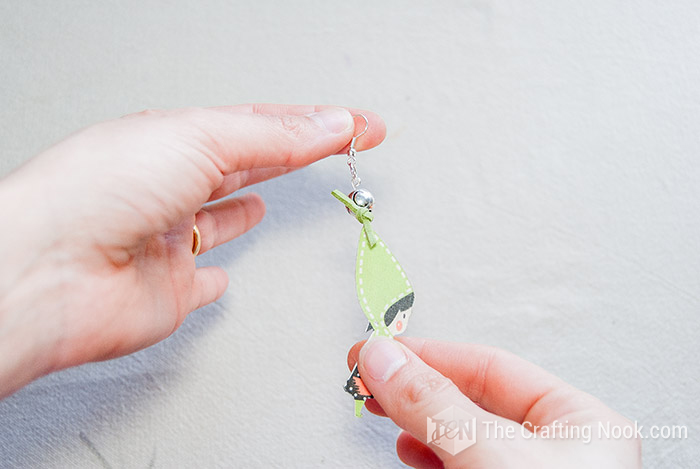 There you go!
Repeat with the other earring.
Let's create the necklace
Cut a strip of cord about the size you want the necklace to be.
Make 2 knots one next to the other at the middle of the cord strip. Set aside for a second.
Open a jump ring and insert a wooden charm.
Before closing it insert the cord right in the middle of the 2 knots and then close it.
Now, for the cord ends: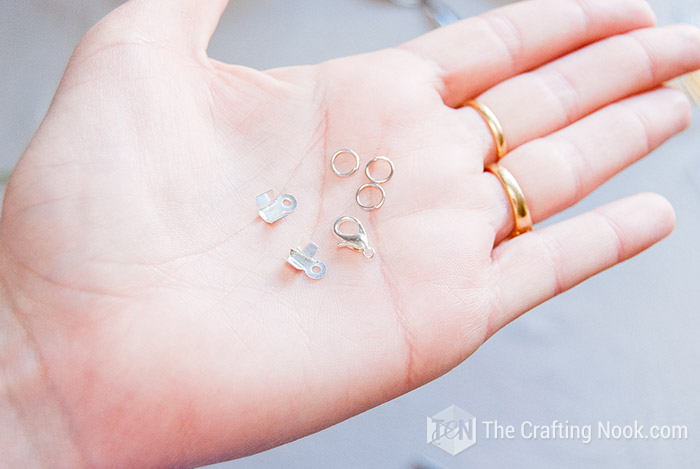 Apply a little glue to the crimp cord end.
Place the cord in the crimp and fold in one side of the crimp.
Carefully fold in the other side of the crimp.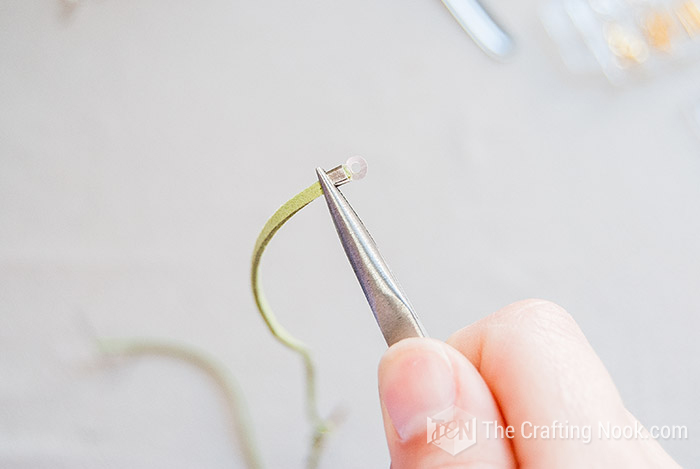 Tighten with your pliers.
Repeat on the other side.
Trim excess cording if needed.
Attach the clasp using jump rings.
Same on the other end and close the jump rings.
Your pretty necklace is ready to rock!
That's it!!! Cute isn't it???
Now you have a gorgeous, unique and handmade Wooden charm Necklace and earrings set!h
How do I look? I LOOOOVE it!!! =D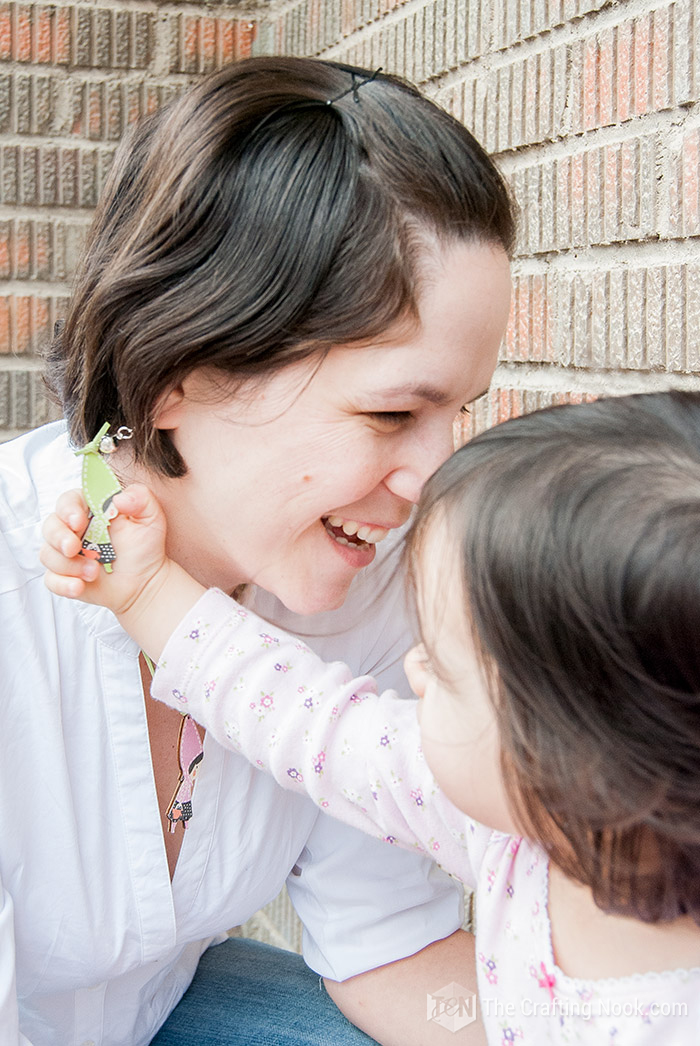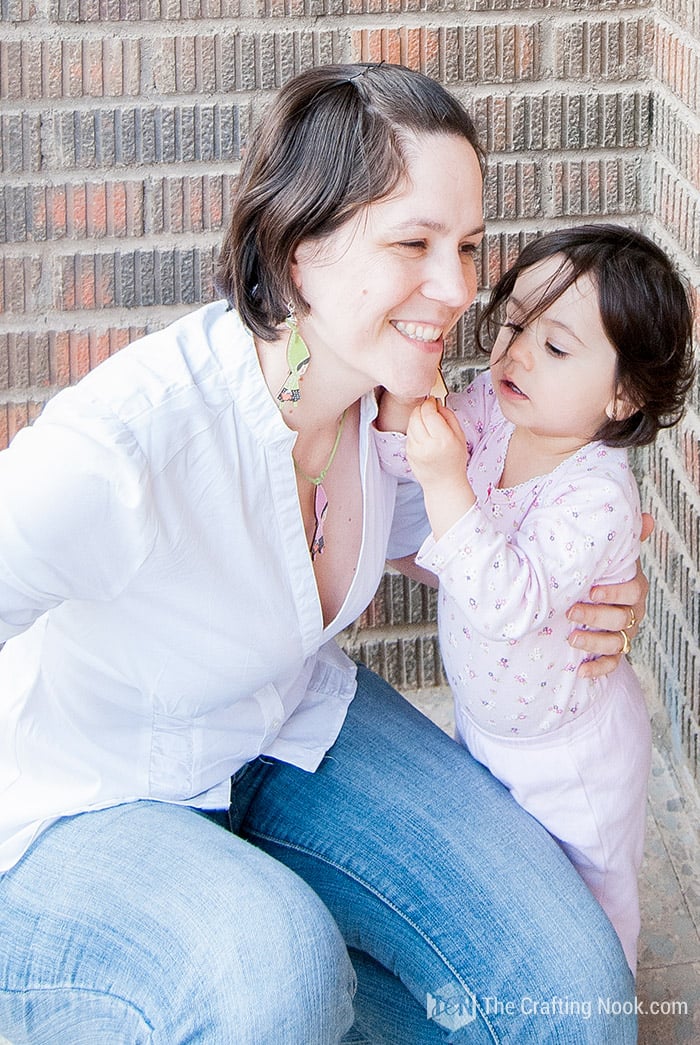 What do you think? Cute, isn't it?
If you enjoyed making this cute necklace and earrings set, don't forget to PIN and share with friends!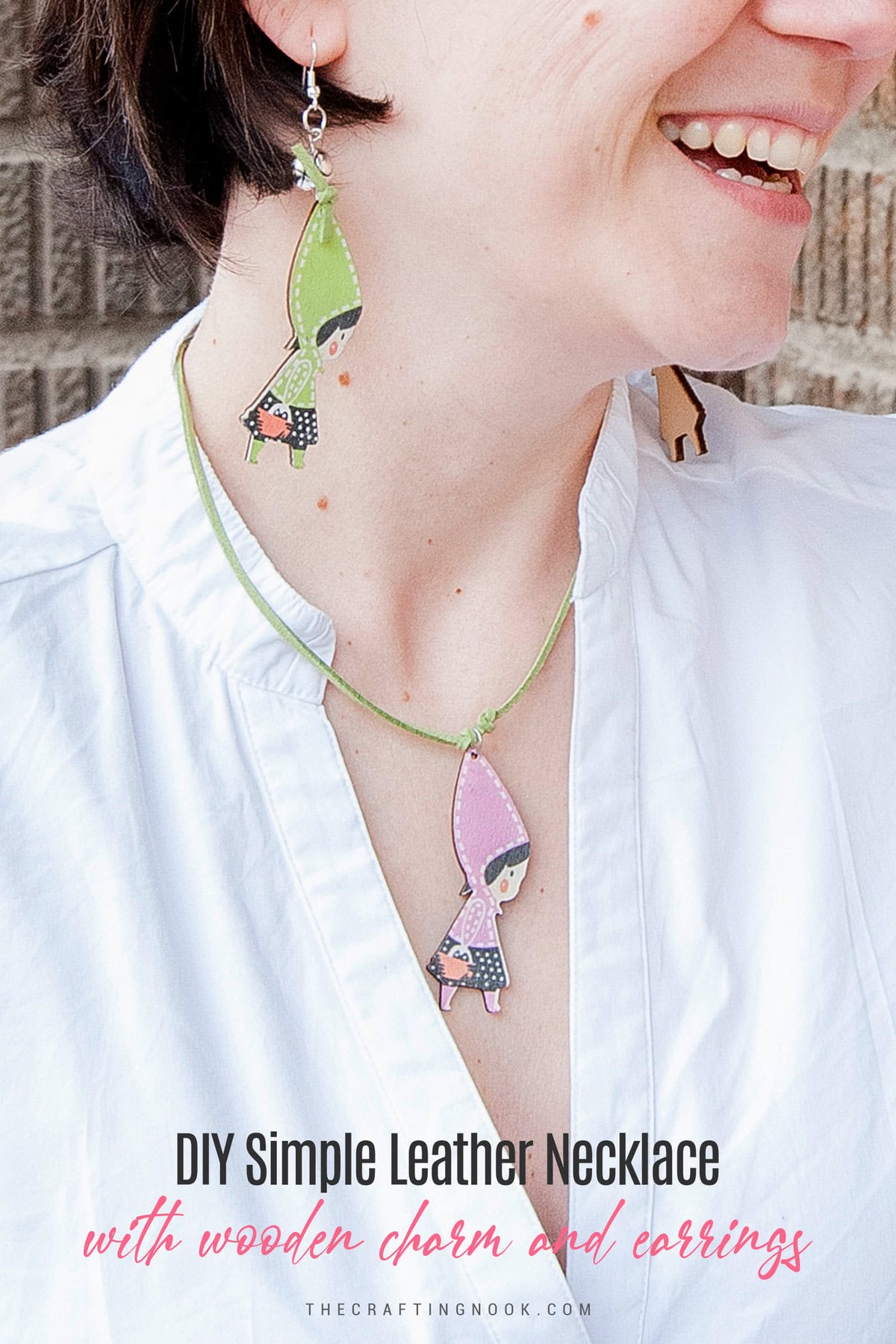 Want some core cute handmade jewelry ideas to make from my favorite bloggers?
Before you go, make sure you check out these cute Jewelry projects too: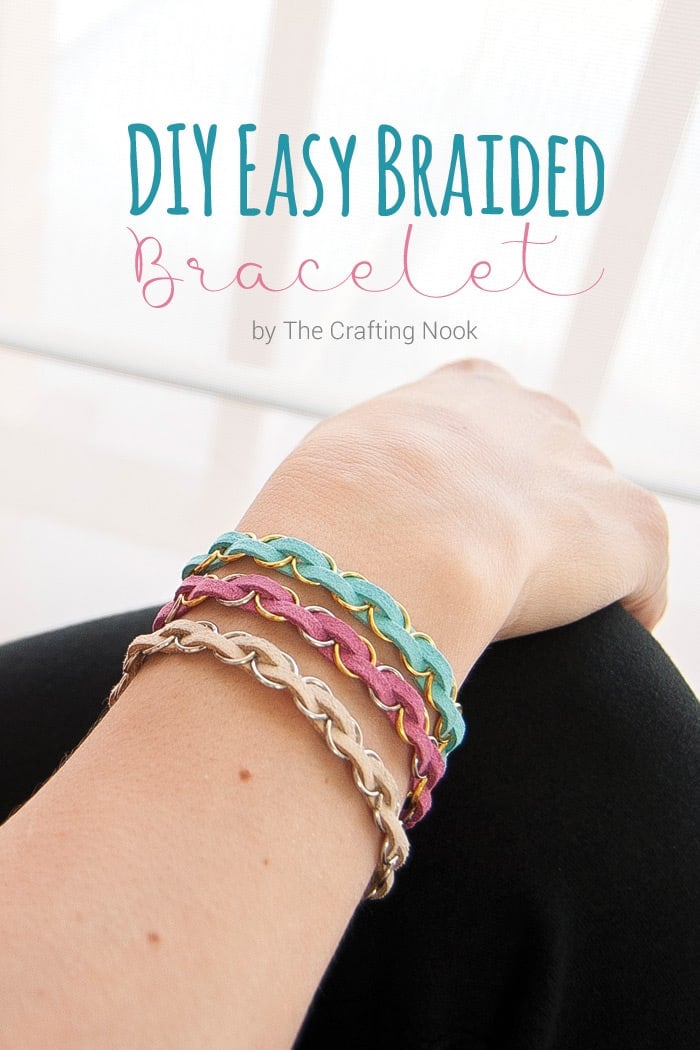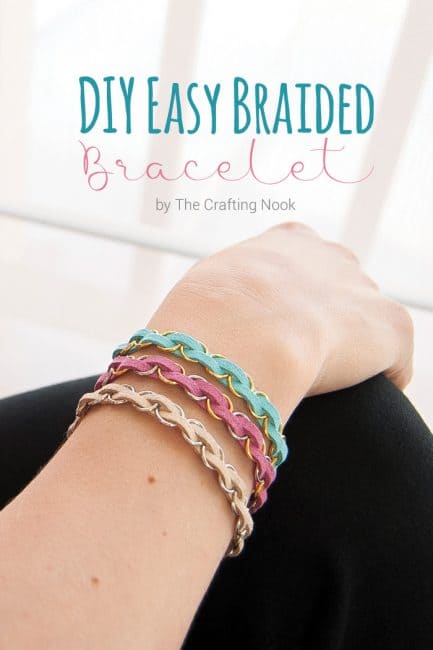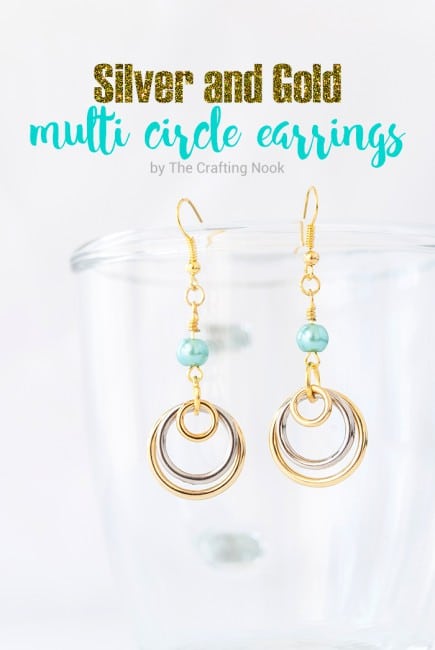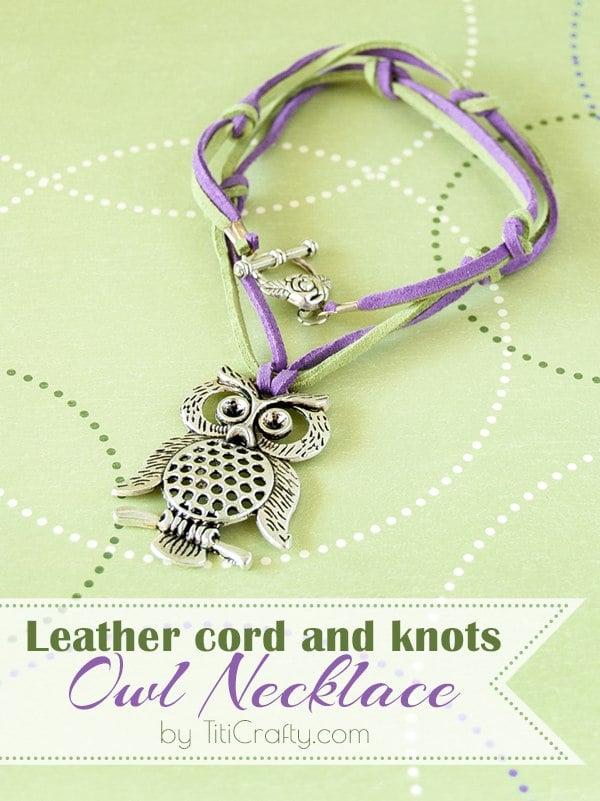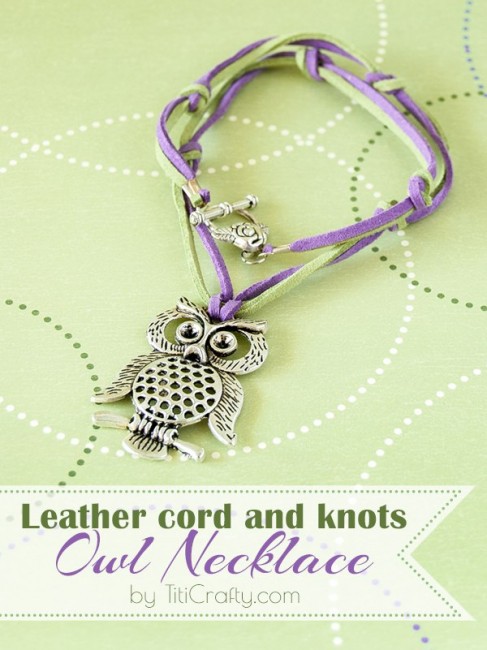 Til' next time...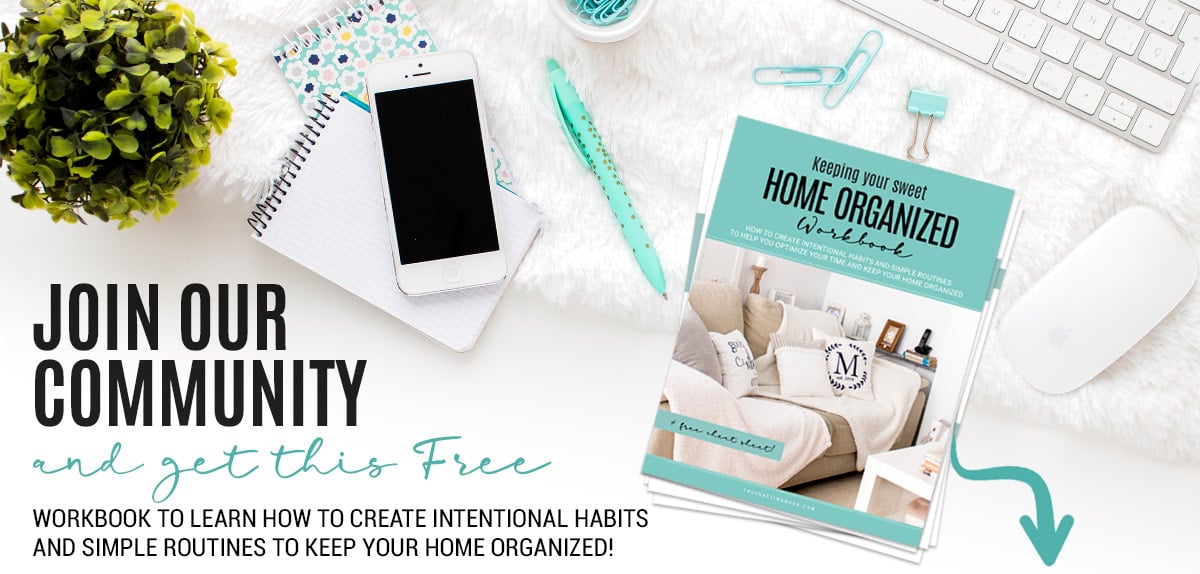 GET INSTANT ACCESS TO THE HOME ORGANIZED WORKBOOK
Plus freebies, printables, exclusive content, tips, stay connected, be the first to know great offers and Product Launches!
Disclaimer: By clicking on the "Yes, I want it" button above you are giving me your consent to collect and use your information according to the law and My Policy Privacy and The Cookie Policy. Zero Spam I promise!