Hello everyone! Have I mentioned that I'm getting addicted to washi tape? LOL. I'm aslo addicted to mod podge LOL. Since I can't find easily washi tapes around here, I thought I could create my own kind with paper and glue! I tried this idea with a paper organizer and it turned out so cute!
Washi Tape Inspired Mod Podge Paper Organizer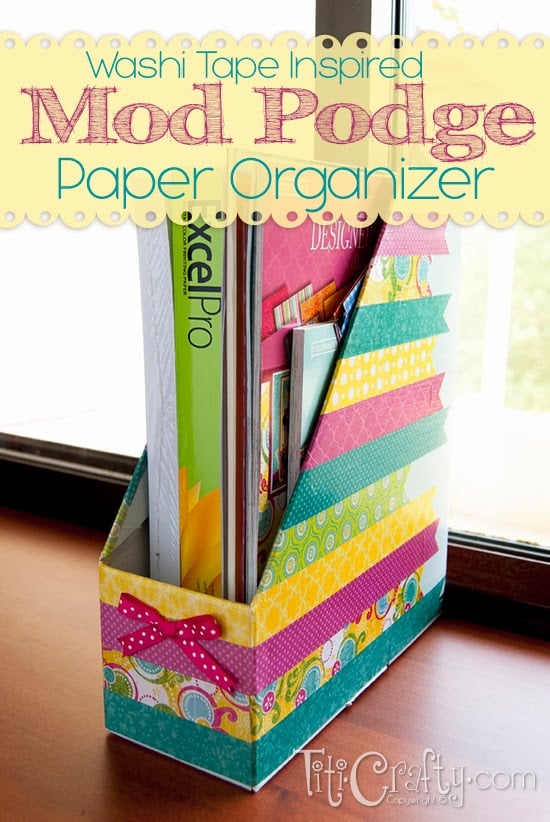 I had so much fun making this. It's easy too =D and the result is very colorful and decorative. I have it right next to my computer and it cheers me up every day. It sounds silly but it's true =D!
You only need strips of scrapbooking paper, mod podge, a paper organizer and ribbon if you want to add an extra touch!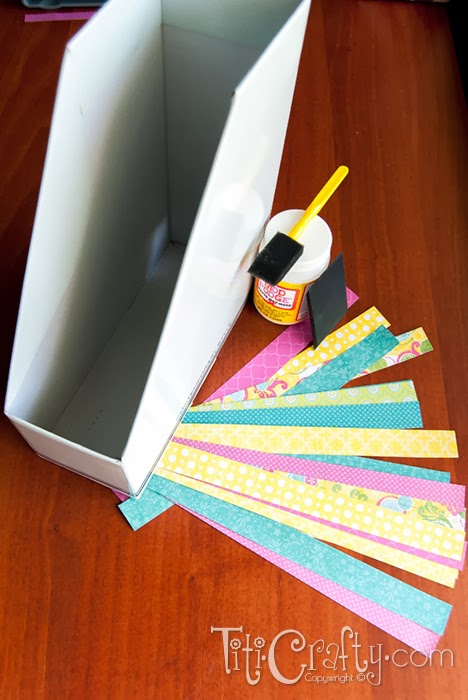 I made a cut on the strips so they seem like ribbons and started gluing each strip.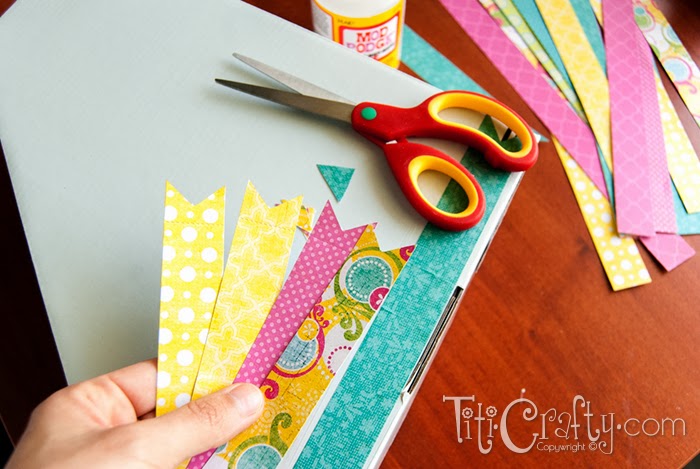 I placed the strips horizontally but each one is in different length.  I cover both sides and the front side of the organizer. Then cut the leftovers leaving about ½ inch.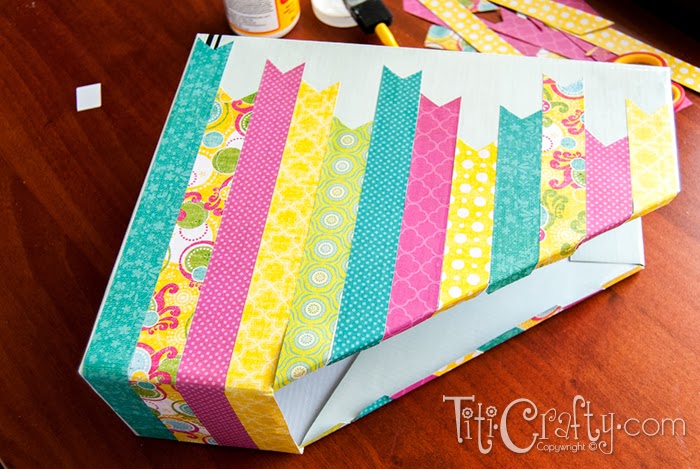 Then I mod podged all the surface and leave it to dry for about 2 hours.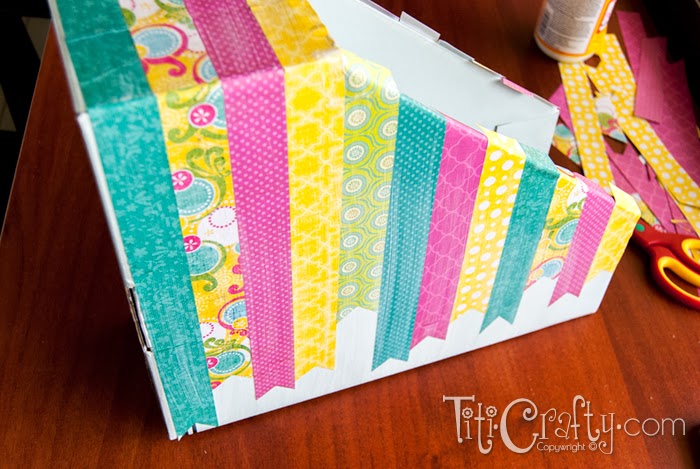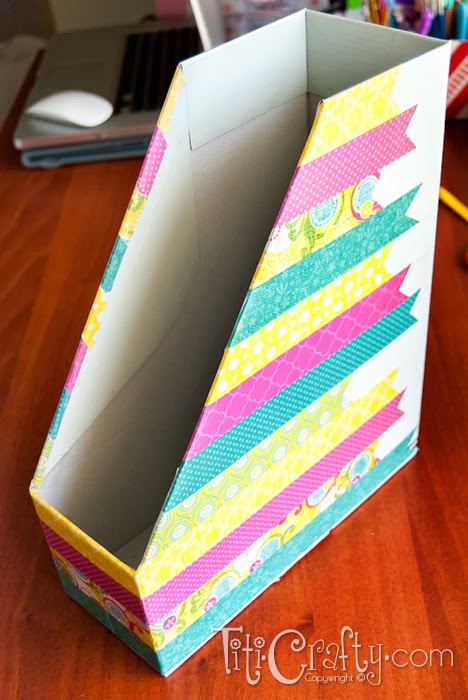 The final touch was a cute pink ribbon bow! Tadaaaaaaa!!!!
That's it it's done! Super easy and super cute!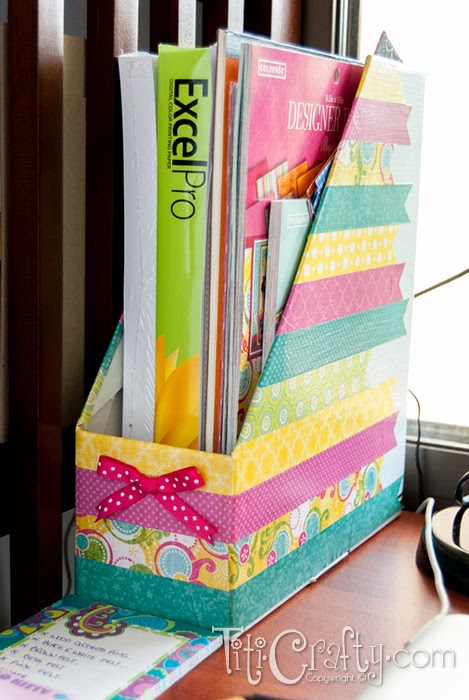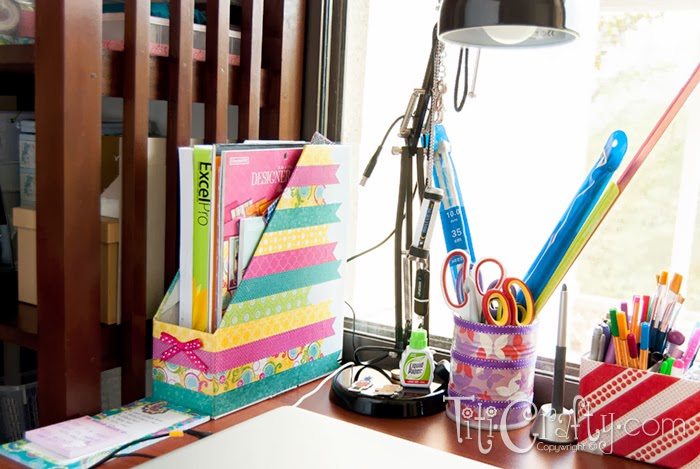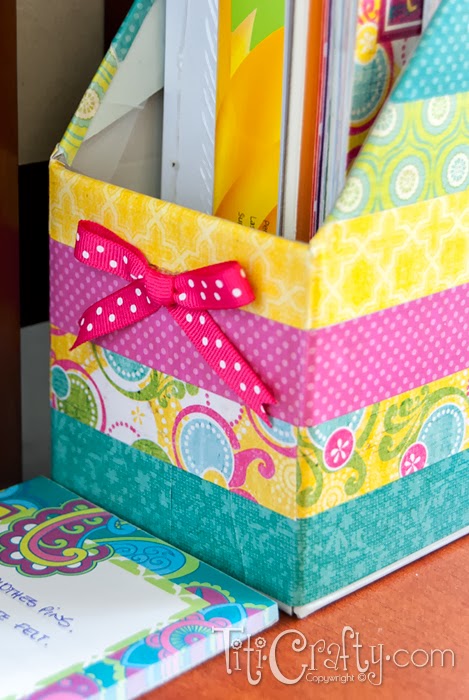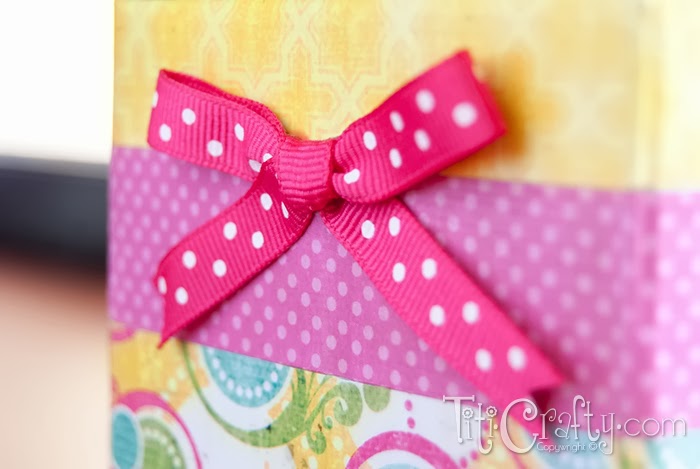 What do you think? Do you like washi tape and mod podge as much as I do??? I would love to know all about it!
If you liked this project you might also like these cute projects: {click in the Pics}