As many of you might know, I love making crafty handmade cards. The problem was that I used to keep them in any box I could find. Then A fewweeks ago, my mom was throwing away this super cute perfume gift box. Thankfully I was there just on time to save it LOL. I mod podged it to make this gorgeous and cheerful box for my cards. =D. I had the great leasure to share this on Megin's blog VMG 206 a couple of weeks ago. She has a wonderful and inspiring blog, please stop by her place and leave some love.
Mod Podge Box for my Cards.
Caja para mis Tarjetas forrada con papel de Scrapbook y Mod Podge. Para español por fa usen el traductor que esta en la barra lateral izquierda del blog. *Mod Podge es un producto americano parecido a la cola blanca que se usa para pegar y sellar papel, tela y otros materiales. De hecho la cola blanca un poquito diluida funciona también.
I think that is quite important to have a special way to present our products and I really wanted to have a beautiful box to keep the cards safe and well presented when I'm showing them to other people. So this was the best way I could do it and I'm so happy that I'm making a few more so I can categorize my cards =D.
Here is how I made it.
What you need: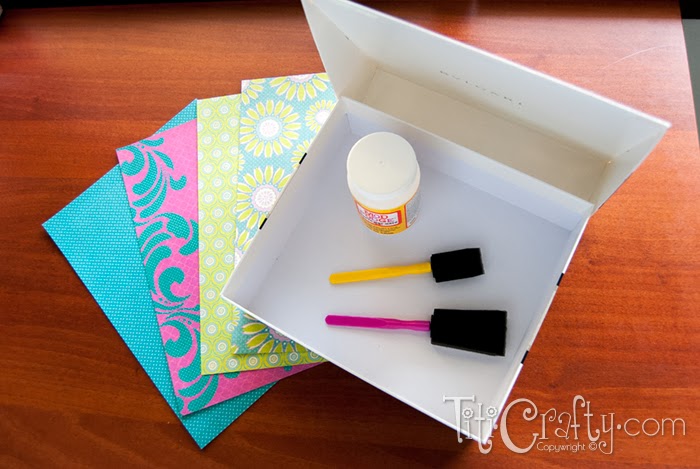 I started with the sides of the box. I usually cover 2 opposite sides first leaving some leftover to fold them to next side. And then I cover the other two sides with the paper in the same size as the space with no leftovers.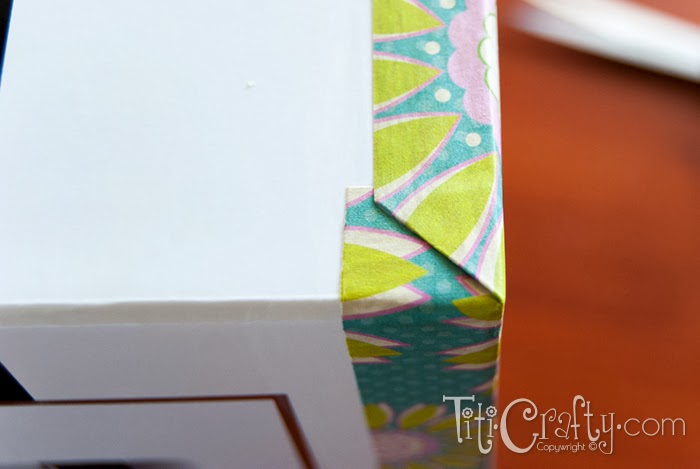 I left some paper to fold to the inside of the box. I made sure every side was the same size so it would look nice.
I used different but coordinated scrapbooking papers to make it fun and colorful.
When all the sides were done I covered the top of the lid. And the last was the bottom that I just used plain white cardstock.
The last detail I added was a cute pink ribbon and a simple bow.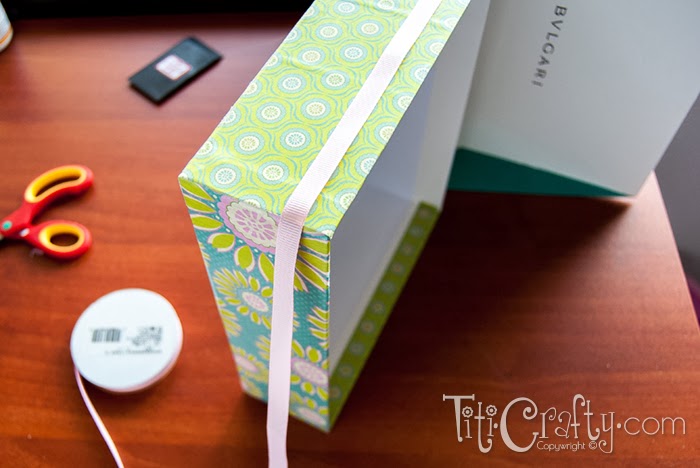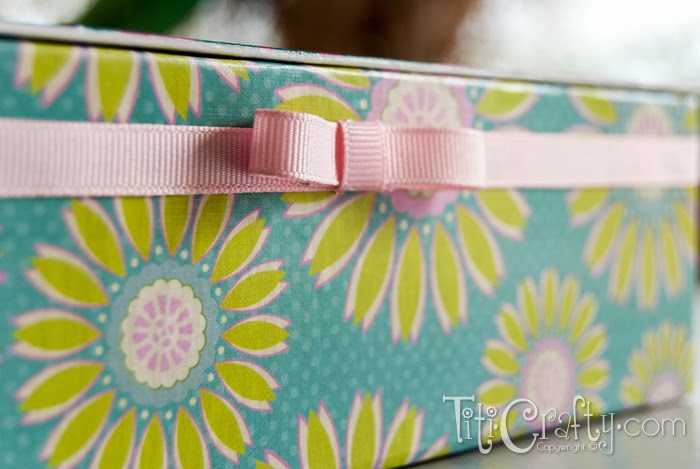 That was it!. Since the inside was already all white I left it as it was.
Here you have it. I love it! I feel prouder to show off my cards now!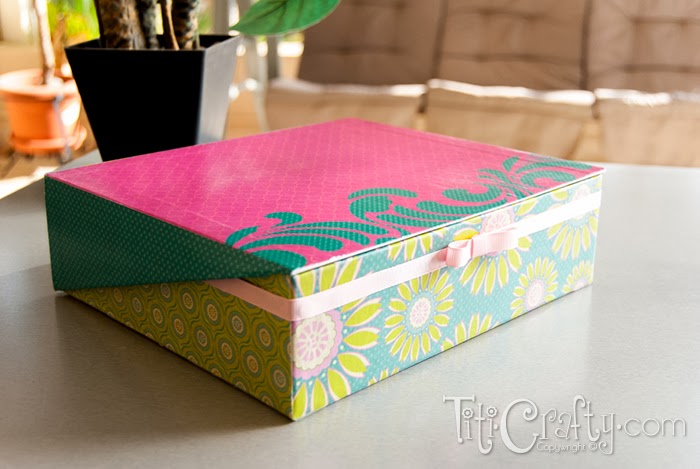 What do you think??? Isn't mod podge addicting??? I love it.
If you like mod podge projects you can check out these other projects I've made by clicking on the images below.