This happens, let's be honest! A few days from Christmas and we still have some gifts in the list that are not ready and sometimes also happens that we forgot someone, or someone come along that we were not expecting. So, we need to figure something out and quick. For that reason, and because this is totally happening to me right now, I collected these ideas quick and easy last minute diy Christmas gifts in case it might be helpful for you too.
20 Quick & Easy Last Minute DIY Christmas Gifts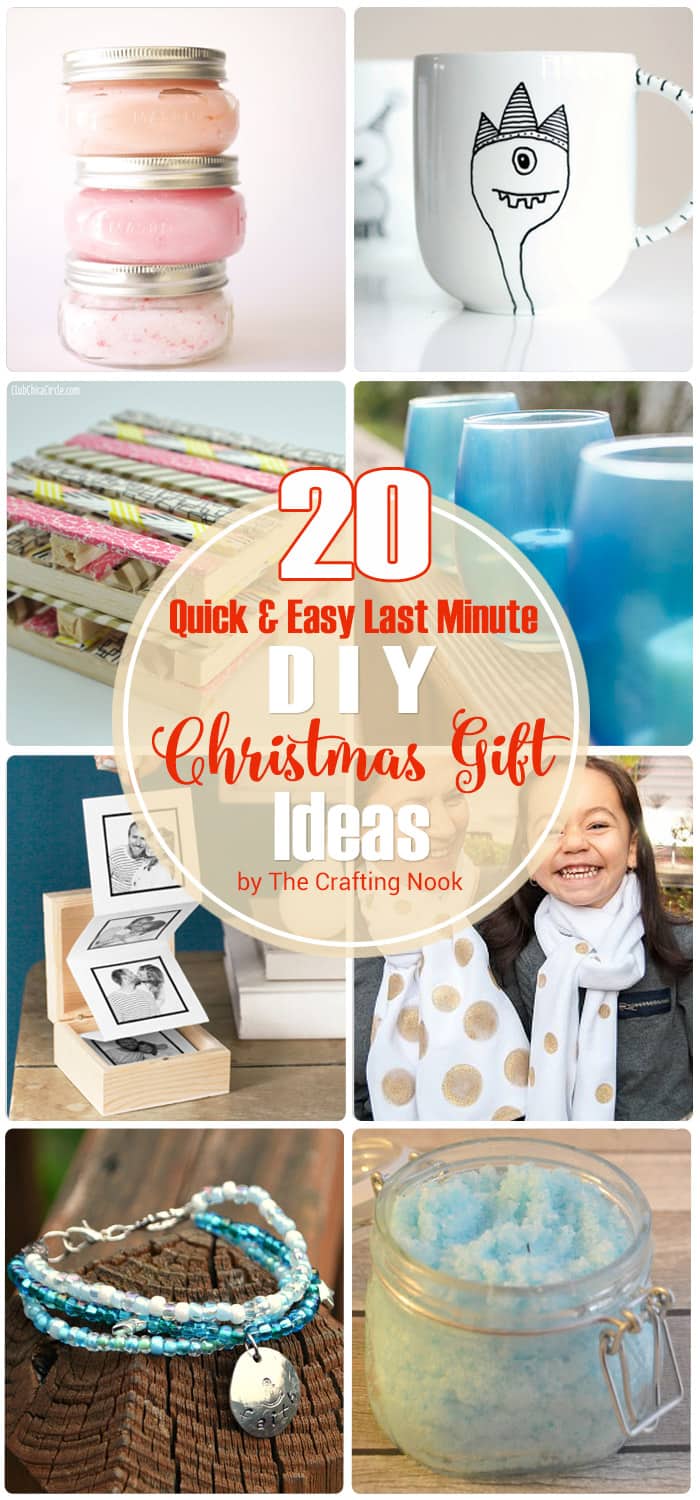 I gave this a huge thought, you know? I know not everyone know how to sew, or have a sewing machine. I also know that not everyone has a cutting machine, so all the ideas you will find here are pretty easy to make and you don't need to be so crafty to make them. You probably will need to buy a few supplies and follow the tutorials. As far as I can see these ideas can be made in a few hours.
Of course some need to be done in 2 steps that means over night, but still the total amount of time invested is not much and you can be doing something else in the meantime like in the case of a sharpie mug or painted mugs or painted anything. Other than that these ideas are pretty much super easy!
Ready to get lots of inspiration with these Christmas Gift Ideas?