Hello everyone! It's almost Spring and the time to wear skirts, high heels sandals, light scarves and even shorts is around the corner… At least for some of us! Springs offers a great number of options for outfits that not all seasons do. I love when weather allows to be me who decides the style and what to wear. I'm a mood person and sometimes I wake up with Jeans mood and some other days skirt mood and other days just pajama mood LOL. Seriously! When weather allows, I like to be able to wear whatever I want. These 30 cute Spring Outfits gives me lots of ideas to try this wonderful season! What do you think?
30 Cute Spring Outfits to Try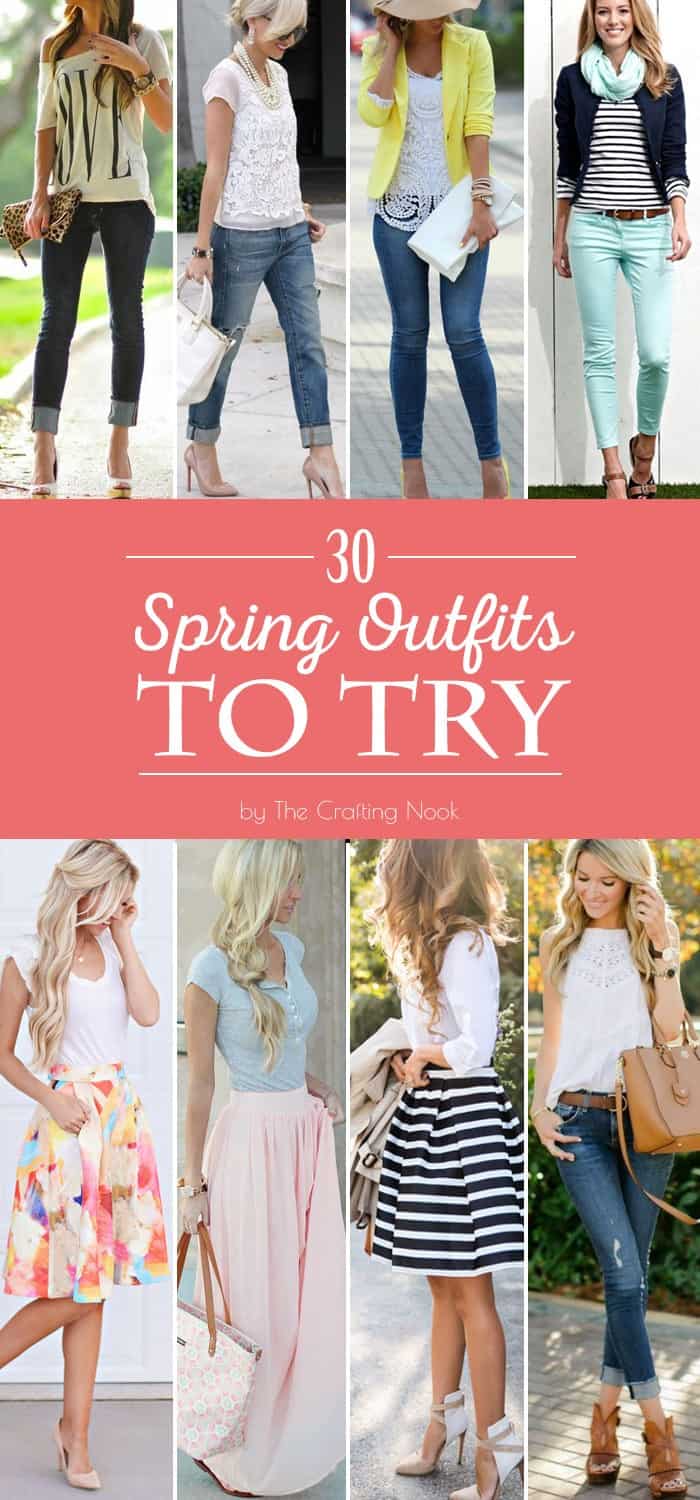 Just because we don't have all these exact outfit pieces, it doesn't mean you can't use some of these lovely ideas to create your own cute Spring Outfits, right? Most of these, are easily copyable and I'm sure any of us could look gorgeous in it, even if it means wearing shorts!
Also I recently shared a first collection of Spring Outfits if you want to check it out. I'm sure you will find a lot more inspiration cute ideas to look gorgeous this Spring! Check out my 30 Cute Spring Outfits to Try Post

MY LATEST VIDEOS
Let's Take a look at these super cute spring outfits and let me know which one you love the most!!!!
Disclaimer: *My round ups are only for inspiration ideas. Just like I do for all my round ups, I get a lot of inspiration from Pinterest. If you are at all familiar with that platform you know there are tons of pictures with no direct links to the original source. Some pictures featured here I found no source for or directed to the wrong one but if you know the source, contact me and I will update this post immediately, thank you so much!
*Original Source not found.
*Original Source not found.