Don't you love flowers? Come and take a look at my felt flowers tutorials for a fun DIY home decor project that will last for so many years! Learn how to make felt flowers following this easy and fun step by step.
Spring is around the corner and I can even smell it! Are you as excited as I am! Spring is usually my favorite season besides Christmas. Things start to look so pretty colorful. The fresh air, warm weather and all the flowers starting to bloom. It's all kind of magical.
This year thanks to a dear friend I decided to make some cute flowers. Since she's kind of in love with the paper I decided to go for felt. Today I'm sharing with you how to make Felt flowers three different ways. Hope you enjoy!

Learn how to make Easy and Cute Felt Flowers
This is kind of flowers are super easy to make. There are so many ways and so different techniques that I hope my way makes it a little bit easy for you. You don't need to be a pro crafter to make these. Just need I few supplies and your hands.
Imagination is the limit, so you don't need to stick with what I say, or how I do it. You can vary each type of flowers with your own twist. That's what I love the most about these flowers and about handmade, imperfections make things perfect and unique.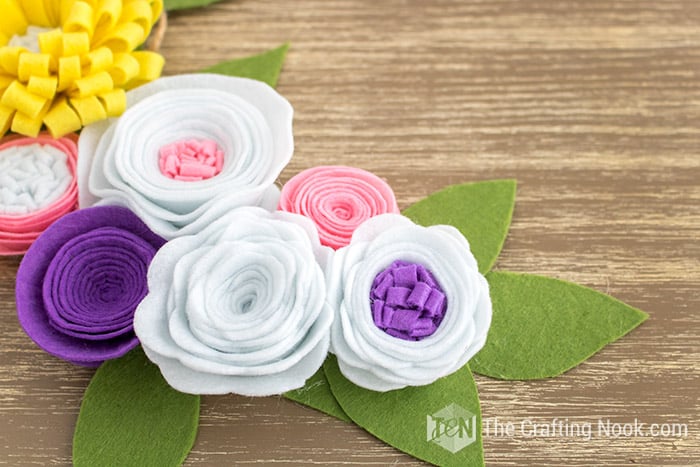 These flowers have a purpose, I made them to put them on a cute Spring Rustic Wreath, so stay tuned because you'll see it in my next post.
How to make some really cute felt flowers?
Supplies:
Felt different colors
Hot glue gun
A pencil and scissors
Round shaped guide (I used dishes LOL)
Check out the video tutorial I prepared for you. However, if you are more of a read and see photos kind of person, then just scroll down and keep reading.
Rosette 1: No center and marking it with a pencil.
Start by tracing and cutting a circle. I used a soup dish as a guide. LOL.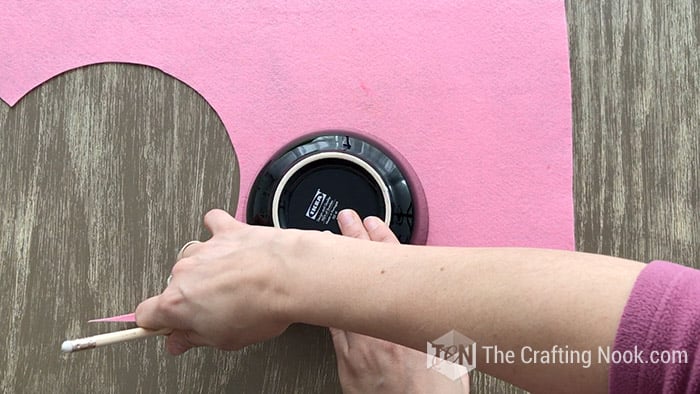 Then with a pen trace a spiral from the edge towards the center.
Cut the spiral.
Starting at the outer end, fold the tip inwards and roll it securing it well, you can use hot glue if you want to make sure it's secure.
Start rolling up from the folded end.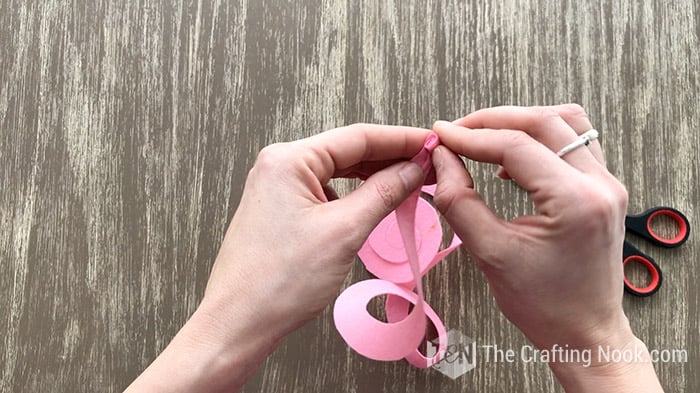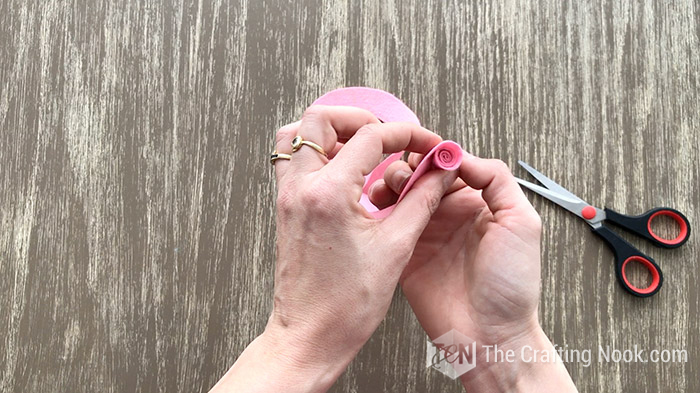 Place the rolled end upside down between your thumb and middle finger, roll it till the whole flower is formed.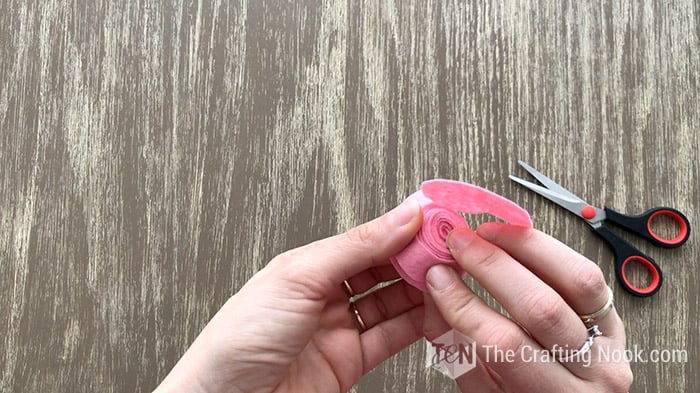 Once your flower is rolled and ready, apply a generous amount of glue to the back and affix the small circle that you got at the inner end. Press them together well.