Yayyy I'm so happy to have you here today because I'm sharing a very special craft. I made some cute paper flowers blossom branches for my mom for mother's day! It's a cute, easy and warm DIY home decor and it's also a project that is part of my lovely Silhouette Challenge Group. Do you remember my  past Blog Planner Sheet Dividers??? Another Silhouette fun project!
 DIY Home Decor Paper Flowers Blossom Branches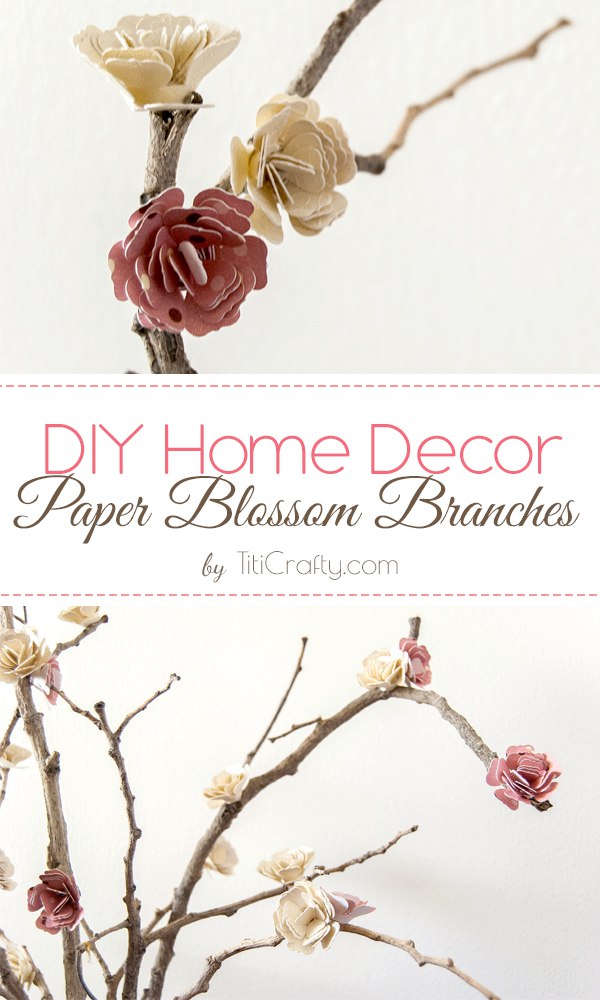 This paper flowers blossom craft is super fun to make too. I love paper flowers and these ones are one of my favorites.
So, Feel like learning how to make these cute and super easy Paper Flowers Blossom Branches??? Let's go!