As I found super fun crafting with Duck Tape® I got this 3M Scotch decorated tape at Target. I love butterflies so immediately I got stuck to this cute tape. I also love reusing and upcycling so I turned this tin can into a craft tools holder. I loved how it turned out.
Decorated Tape & Ribbon Craft Tools Holder
This tape is definitely cute but there is something I didn't quite like about it. I have to say I got a bit disappointed when I realized it doesn't match when I make rows with it. I tried in every possible position and nothing so the only way I found to make it work was using a cute ribbon to hide the line between rows. At the end I love the final result and the tape is really cute!
It's as easy as any tape project. And of course, it's quite decorative as well. You only need a tin can, decorative tape, ribbon and hot glue.
I wrapped the whole tin can with the tape.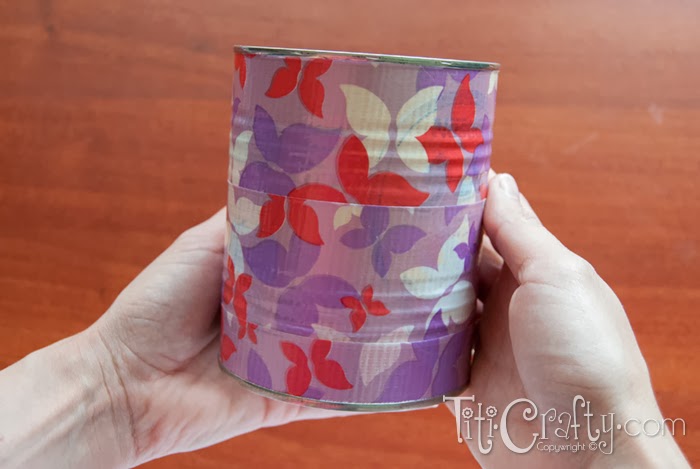 Then I cut 3 strips of ribbon and glued them to the top edge and both lines where the rows come together.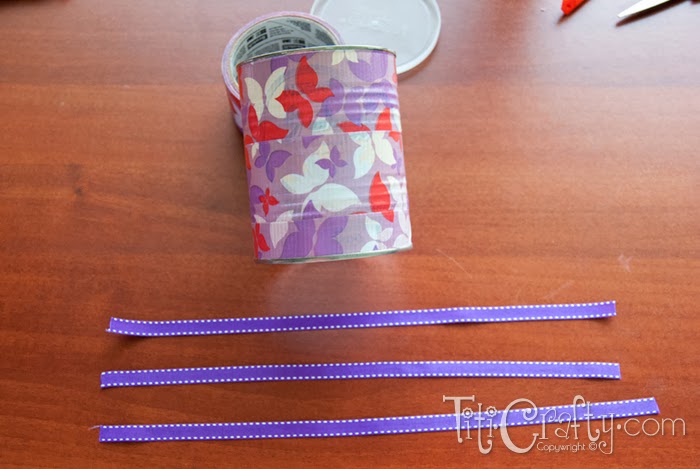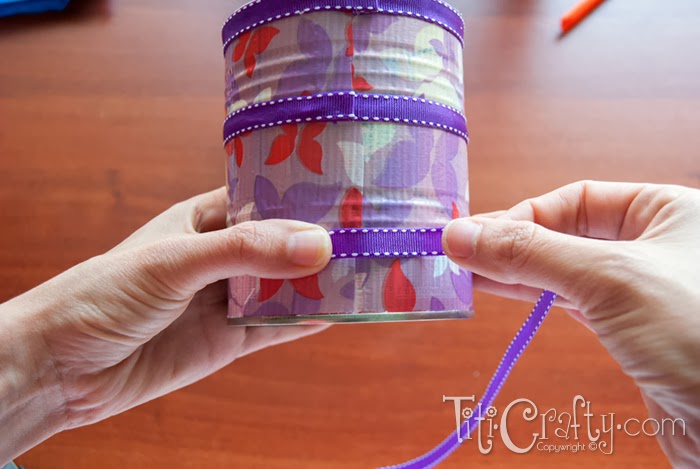 That's it! Tadaaaaa!!!!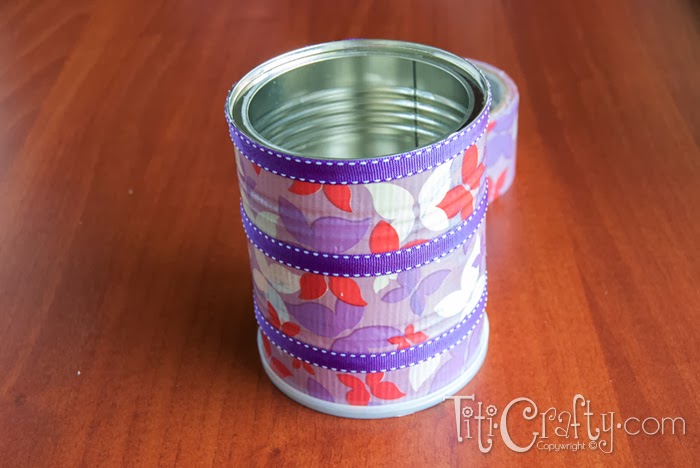 I use it to hold my scissors, rulers, knit hooks and some other things!
What do you think? Do you like upcycling? What about duck tape, scotch tape and washi tape???
You can get more inspirations with these cute tape projects I've made: {click on the images}