I've been excited for weeks about this post. It's been a torture having to wait until today but here we are Yayyyy. I'm being silly, I know. But the thing is I loved so much how these red and white Christmas pillows turned out that I was dying to share it. Why didn't I share this before, you may ask? Well, I'm a part of an awesome group Called Silhouette Challenge and we have a monthly challenge that goes live on the second Monday of each month. This was my project for it so now you see why I had to wait.
DIY Easy Red and White Christmas Pillows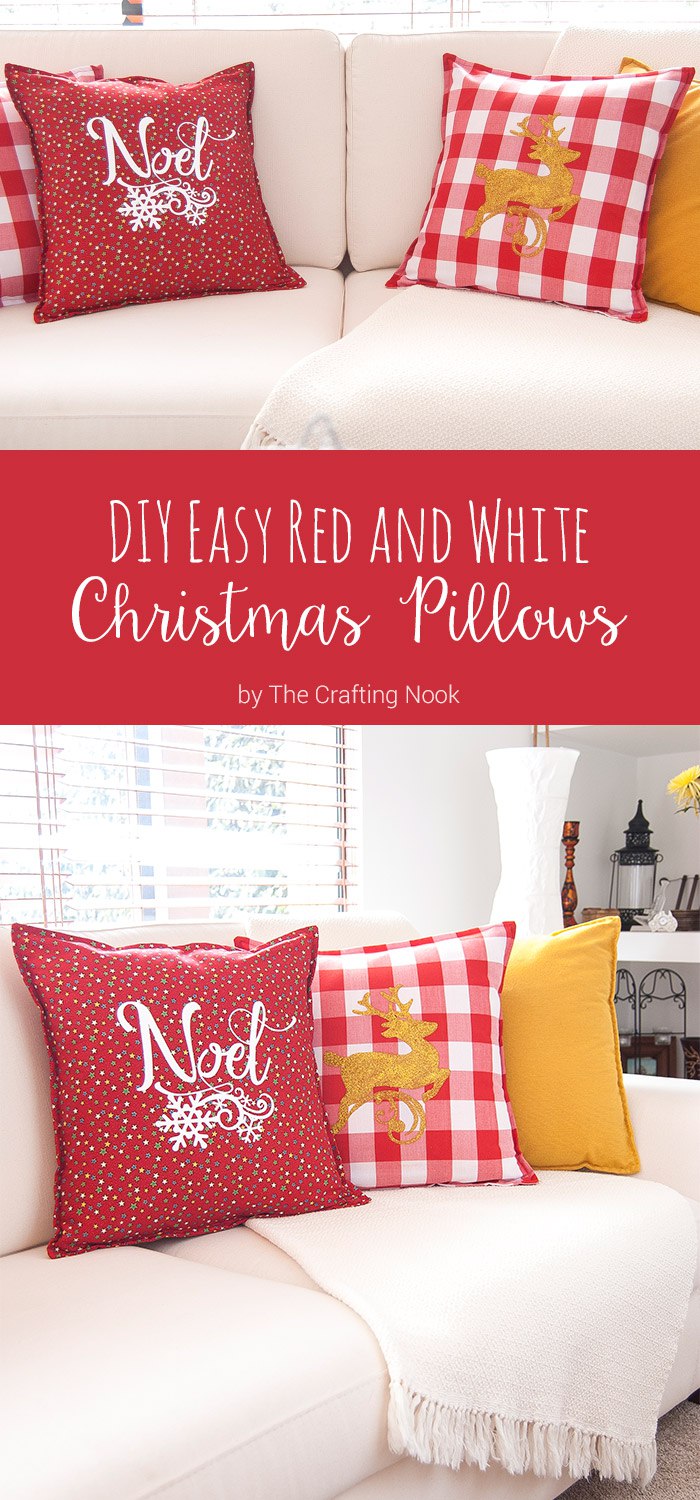 The problem was not the waiting itself, the problem is that I was so excited about this month's Challenge that I was ready like over two weeks ago LOL.
Yes I now I got a little carried away…
But hey! It's Christmas and Christmas makes me too happy and inspired!
Source