DIY Gorgeous Felt Leaf Wreath for Christmas
Get into the holiday spirit by making this gorgeous felt leaf wreath. The materials are simple: felt, ribbon, wreath frame, and hot glue. See how to make it here.
With felt, it's easy and so fun to make a homemade Christmas wreath.
You probably know me by now well enough to know that Christmas is my favorite time of the year and that I count the days after summer is over to start my Holiday decorations.
This year I decided to go for a more Winter Wonderland style, with lots of white, snowy, and cozy looks.
This DIY Christmas wreath is perfect for this holiday decorating!
Whether you hang this holiday felt wreath on a door, window, mantel, or a tabletop, it will create a festive and cozy ambiance. And making a felt wreath is much easier than you think!
You might also love these other Christmas wreath ideas: DIY Black and White Buffalo Check Christmas Wreath, DIY Buffalo Check & Gnomes Christmas Wreath, and DIY Red and White Rustic Christmas Wreath.
Easy Felt Leaf Wreath Tutorial
Given that I initially purchased enough felt for my sofa slipcover, I decided I could spare a little of it since I have always wanted to make a felt wreath.
Winter is a great time to make this wreath since the process of cutting and assembling it's such a soothing activity. The result is a soft, squishy wreath.
Throughout this post, I share with you my cute and super easy DIY felt leaf wreath instructions. No sewing or cutting machine is needed.
For this project, any thick piece of thick synthetic material or wool do the work, I used normal white felt fabric. Naturally, you may choose any color of felt you like.
The finished dimensions of this wreath are 15″ by 15″ (38 X 30 cm) using a wire wreath frame.
The best part of this felt wreath is that it only takes an hour or so to make. This project would be great for a group of girlfriends, or a family craft night, especially with kids because it uses readily available materials and supplies and it's simple enough to not interfere with lively conversation.
Variations and Alternatives
If you don't have or don't want to use Felt, any thick piece of thick synthetic material or wool will do the work. Even burlap could be a gorgeous option but a bit too messy. You can use the color of your choice.
Wreath form, You can use a foam wreath or even a grapevine wreath instead of the wire frame. Optionally, you can use a pool noodle and create your own wreath base and even make larger wreaths.
Decorations, If you want to add additional decorations or add more color, you can use berries and greenery, make felt flowers, snowflake buttons, ribbon bows, just to name a few.
How to Make Gorgeous Felt Leaf Wreath for Christmas
Felt Leaf Wreath Supplies:
Wire wreath frame (You can use foam wreath form too)
2Inch white ribbon
1 yard and 1/2 white felt fabric.
Hot glue gun and glue sticks.
Paper or cardstock, pencil and scissors
Decorative items optional.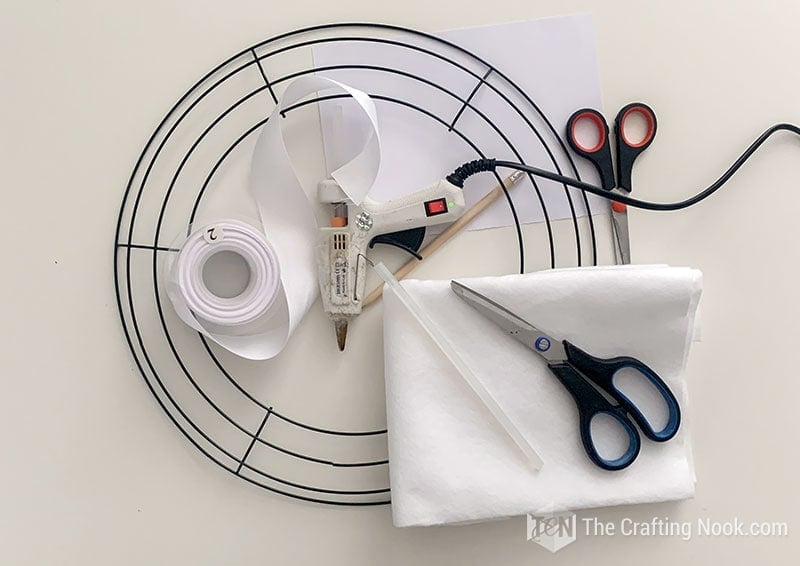 Felt Leaf Wreath Instructions:
Before we begin, be sure to follow us on Pinterest, Facebook, Instagram, and YouTube, and also sign up for our email list newsletter (at the end of this post), so you'll never miss a post!
I created this quick video tutorial to make it easy for you! However, if you are more of a photo step-by-step kind of person just scroll down and keep reading!
Make the paper leaves. Lots of them.
I didn't create any printable leaf template because I wanted to show you, you can do it too. It's so super simple. I made 2 types of leaves: a simple one and a point one (the traditional Christmas leaf).
The simple leaf is like a drop-shape. decide the size you would like it to be and draw a drop. Mines is 3.5 Inches (9 cm)
The second one is making a pointy tip, like if you were going to draw a Christmas tree, and then 3 curves ending in ponty tips: one smaller, then one larger and then another one smaller. You can check out the video where you can see what I mean.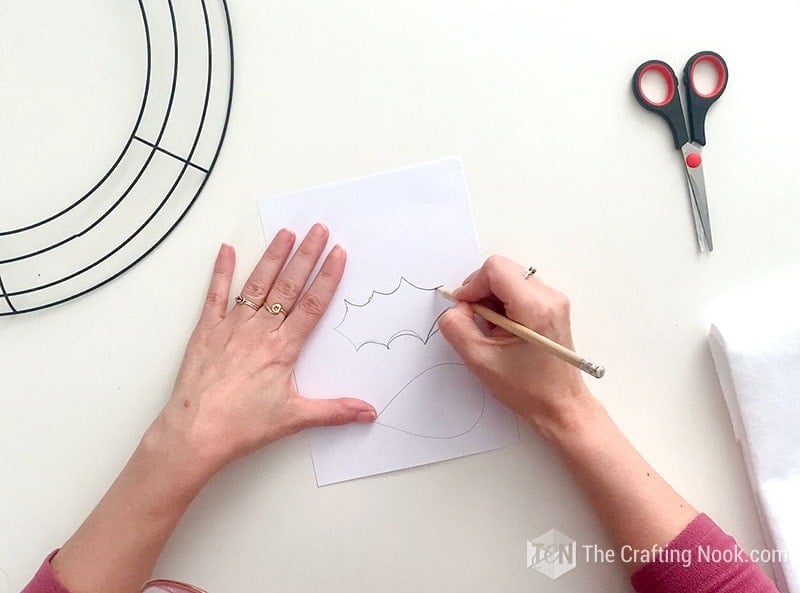 Once you have the two leaves ready, cut them with your scissors.
Make the felt leaves. Lots of them.
The next step is to transfer your leaves onto the felt. Using your paper or cardstock template, trace the pattern onto the felt as shown:
I tried to optimize the felt fabric as much as I could so I put my paper leaf template on top of the felt very close to the edges and started drawing the shape.
Then moved the leaf right next to the previous one and draw it and so on and so forth.
I made over 80 simple leaves and around 20 pointy. So just fill your felt space mixing between the two.
Cut out all the felt leaves, making sure to cut off pencil markings.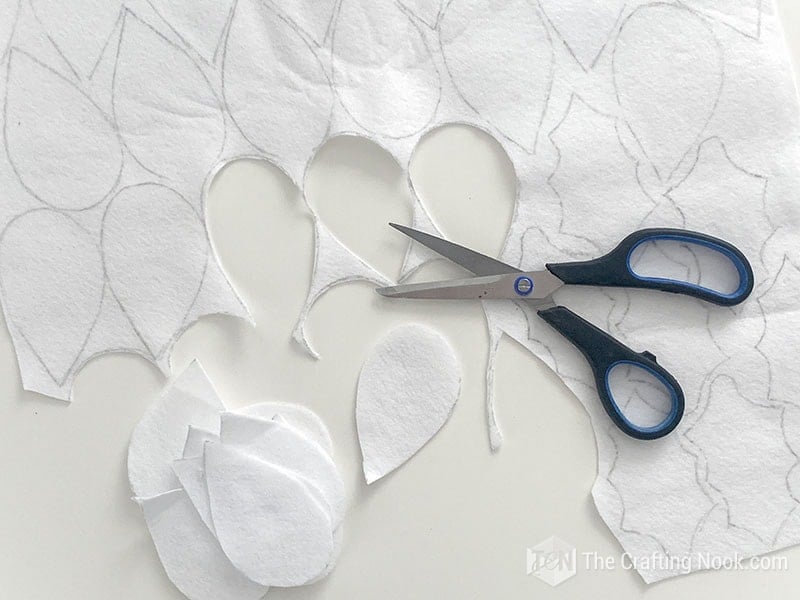 Form the Leaves
Add a dab of hot glue on the rounded (not the pointed) end of a felt leaf to give the leaves a three-dimensional look.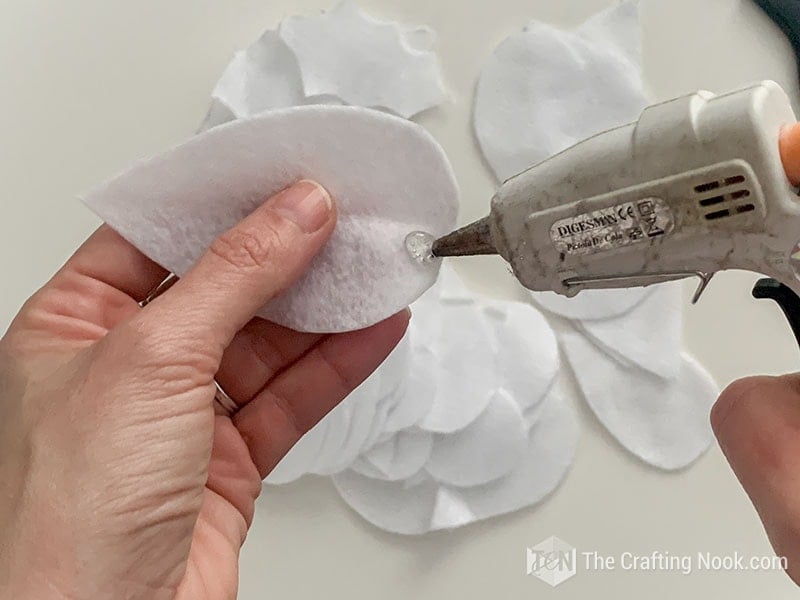 Fold and pinch the ends together and hold them for a few seconds until they hold. Do this for each and every leaf and also to the pointy ones but bluing the opposite end of the pointy one.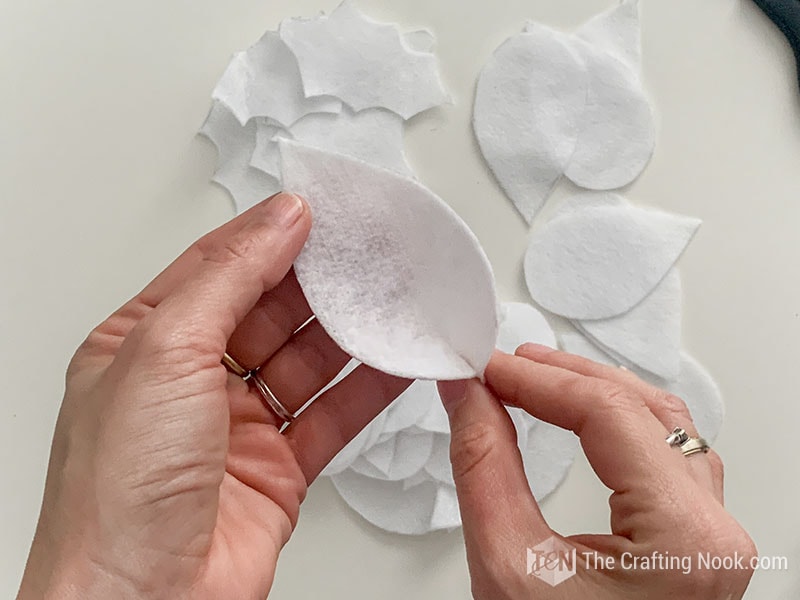 Assemble the Felt Wreath
Because the wreath will be covered with felt leaves, you want to wrap your wreath form with fabric or ribbon the same color as your felt. I used a white ribbon.
Place the ribbon strip on the wreath back and fold the end around one of the wires of the wreath frame. Dab a little hot glue on one end and press. Let the glue harden for around 10 seconds.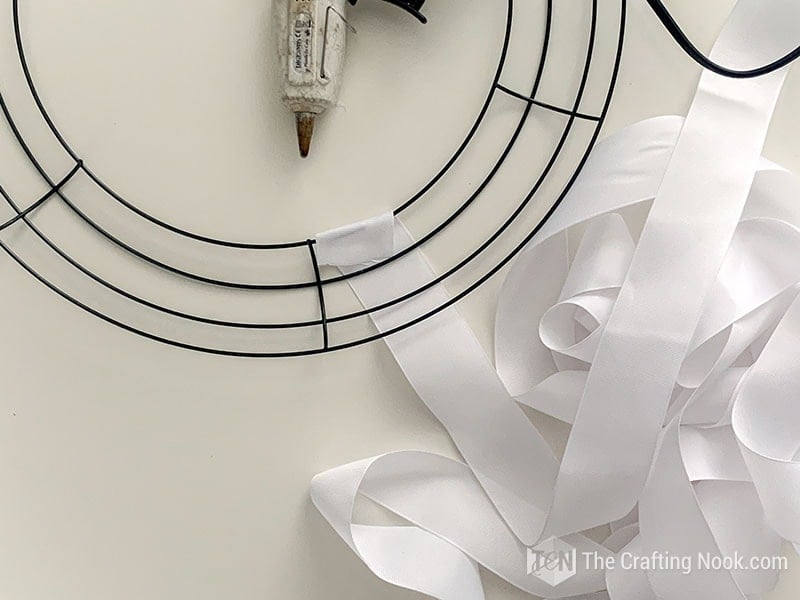 Wrap the ribbon around the wreath. If you prefer you can glue every few inches to secure the ribbon. I didn't because I want to remove it all after the holidays and winter are over and use the frame for another wreath.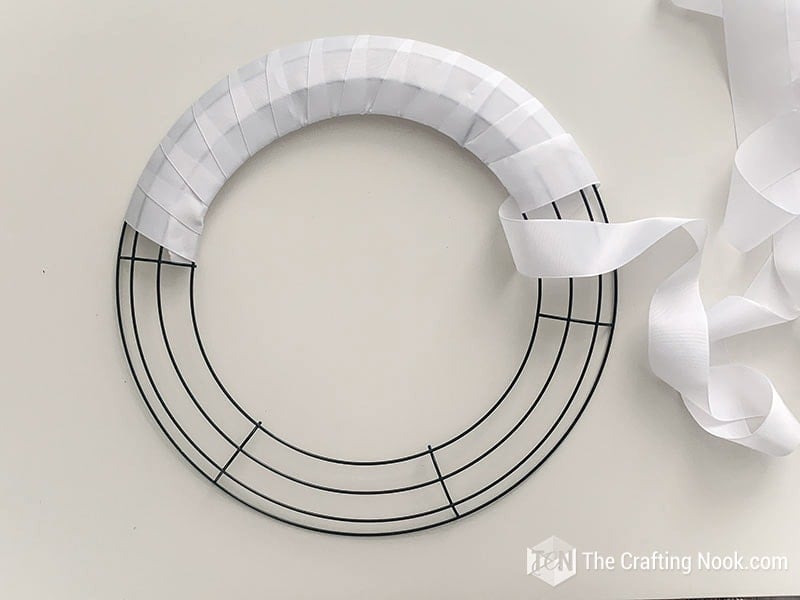 Continue wrapping all the way around until the wreath frame is completely covered. Cut the strip and glue in place on the wreath back.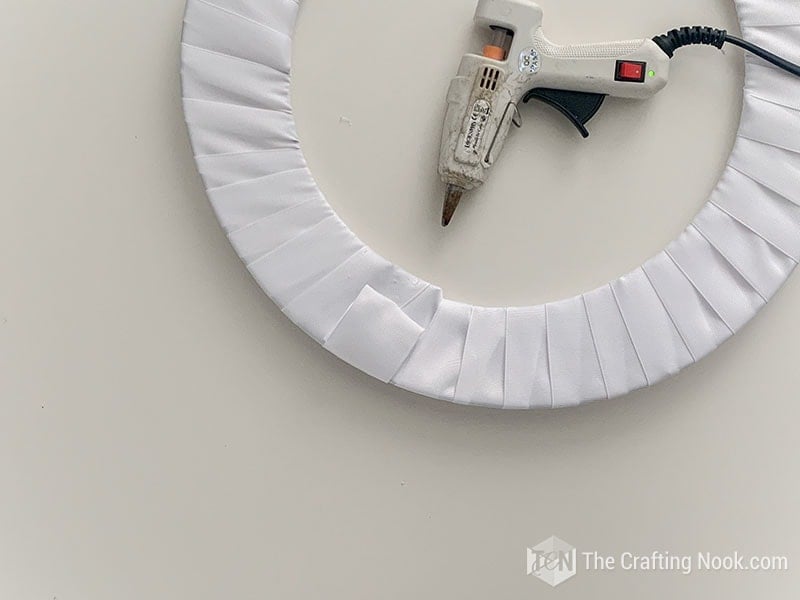 Glue the leaves on with a dab of hot glue on the front of the wreath.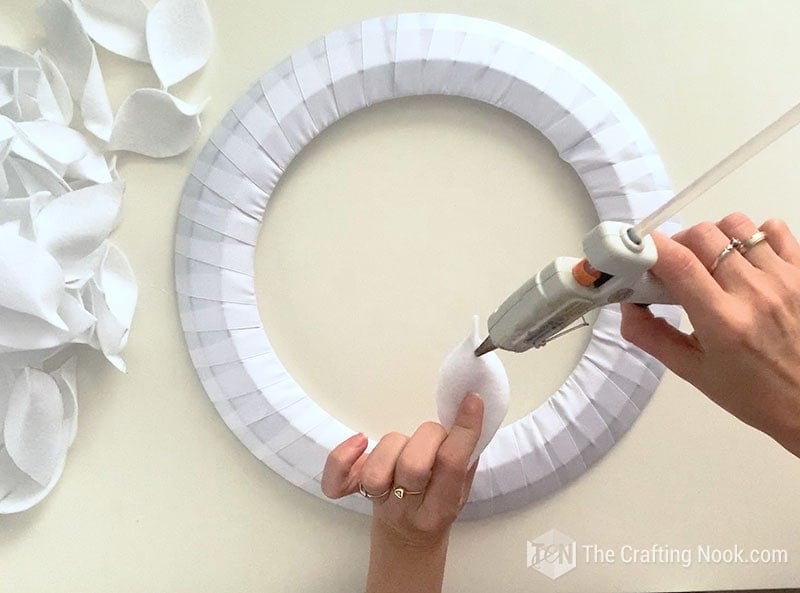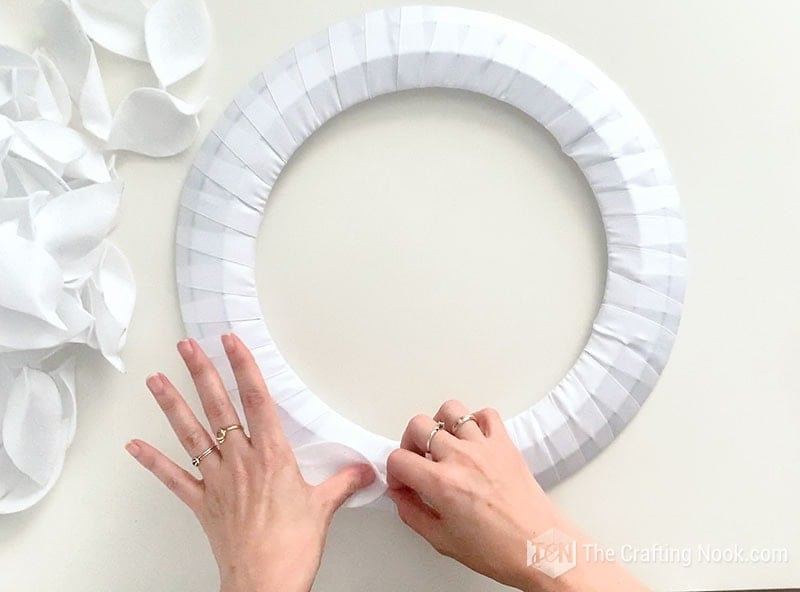 I recommend all points pointing roughly but not too perfectly, in the same direction. Every now and then alternate simple leaves with pointy leaves.
The width of my rows is usually three or four leaves. For a softer, more natural look, stagger the leaves.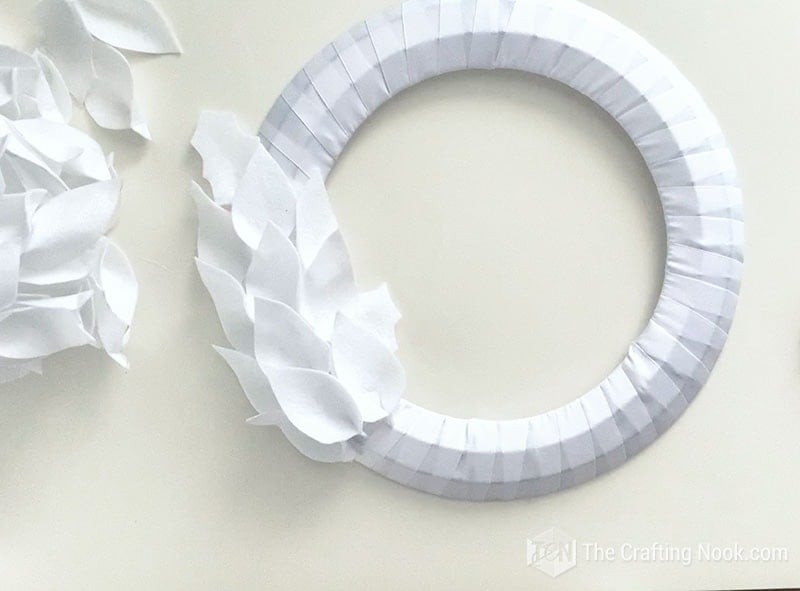 Continue gluing the leaves until you have covered the wreath.
Final Touch
I couldn't leave it as is and added a few small touches that might not seem like much but it does make a difference.
I glued 3 tiny pom-poms every few leaves.
That's it!
If hanging on a wall or above a mantle, the open spaces between the vines can be ideal for slipping over a hook or nail on the wall. When hanging on a door, you can use a traditional over-the-door hanger, or the same nail or hook.
Here's how mine turned out!
Simple yet so cozy and elegant.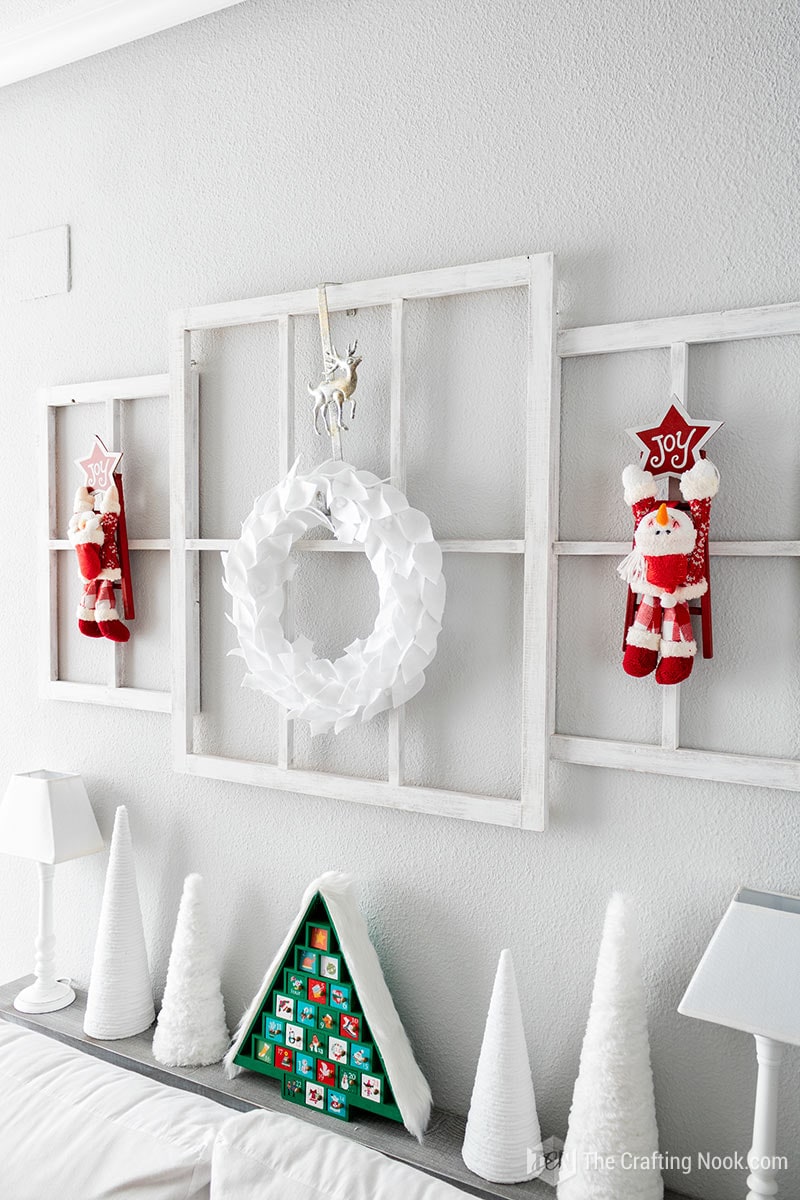 Enjoyed this Christmas wreath project? Don't forget to PIN and share it with friends!
If you loved this DIY project, you will love these even more!
Til' next time...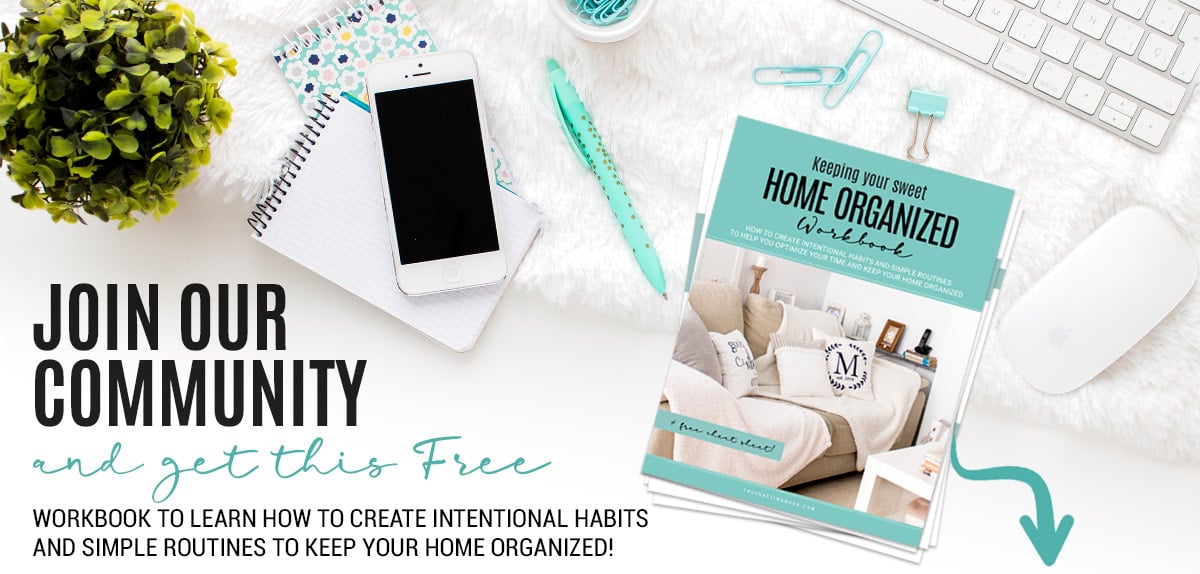 GET INSTANT ACCESS TO THE WORKBOOK
Plus freebies, printables, exclusive content, tips, stay connected, be the first to know great offers and Product Launches!
Disclaimer: By clicking on the "Yes, I want it" button above you are giving me your consent to collect and use your information according to the law and My Policy Privacy and The Cookie Policy. Zero Spam I promise!