DIY Feather Filled Christmas Ornament
This soft Feather Filled Christmas Ornament is an easy project and will bring a touch of understated elegance and glam to your Christmas tree.
Hasn't this year been crazy and so out of the ordinary in so many ways? It has brought a mix of feelings and it's been like a roller coaster. For that reason, I wanted to keep things simple but still full of love this year.
Feather Filled Christmas Ornament Tutorial
As you probably know, decorating for Christmas is one of my favorite time of the year. It brightens up the houses and people. The scent changes and everything seems happier.
This year I wanted to still keep the rustic overall look but I wanted to create a couple of ornaments that would look delicate and add some glam. I decided to reuse as many decorations as possible and just buy a few things here and there.
I chose gold and red as my main colors for this year's decor theme and I'm loving it.
I've seen these kind of ornaments in stores and I think they look so lovely and delicate that I decided to give it a try and make them myself. I'm so glad I did.
It's a super quick and easy project. I didn't want to stop at filling each ornament with feathers, so I decorated them with gold ribbon and I absolutely love how these turned out.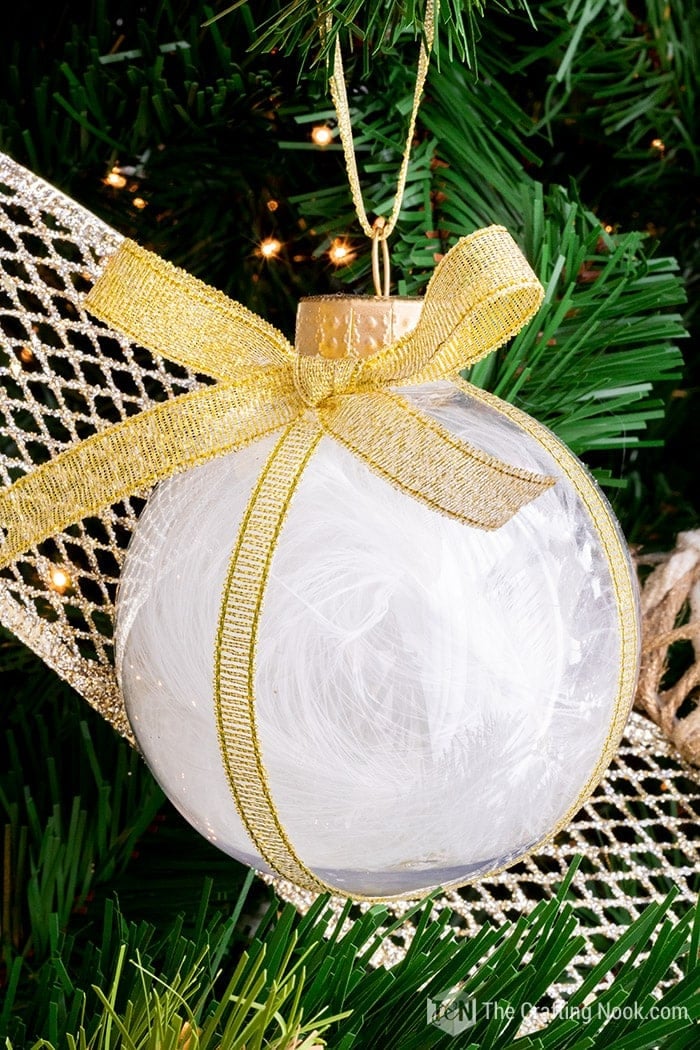 If you have been around for a while you already know I love making ornaments that I can reuse later so I barely glued the ribbons so I can remove them next year if I wanted to change the look.
I'm crazy in love with these ornaments and hope they inspire you to make some too.
Supplies needed:
A pack of white feathers (or the color of your choice)
Clear ornaments
7mm gold ribbon
10mm gold ribbon
Hot glue gun
Scissors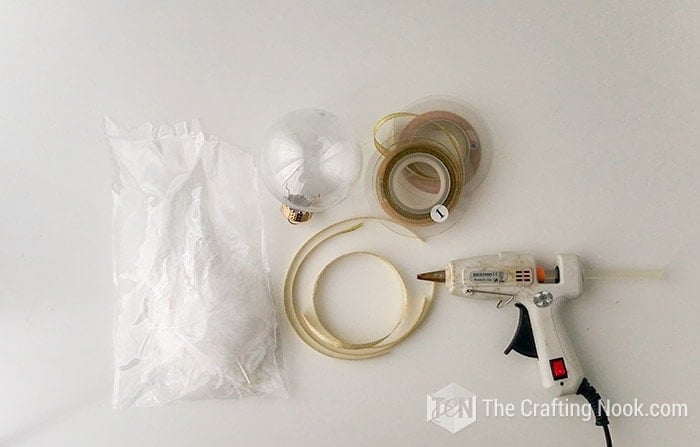 How to make a Feather Christmas Ornament
I made this quick video to show you how to make this cute and elegant christmas ornament. Keep scrolling for a more detailed tutorial.
Before I start I wanted to point out that I couldn't find these clear ornaments with gold cap so I spray painted them all to match the color scheme.
Firstly, remove the cap and clean well each ornament.
Fill the ornament to taste, I added about 3-4 feathers in each. I didn't want them to look too stuffed and that the texture of the feathers would be visible.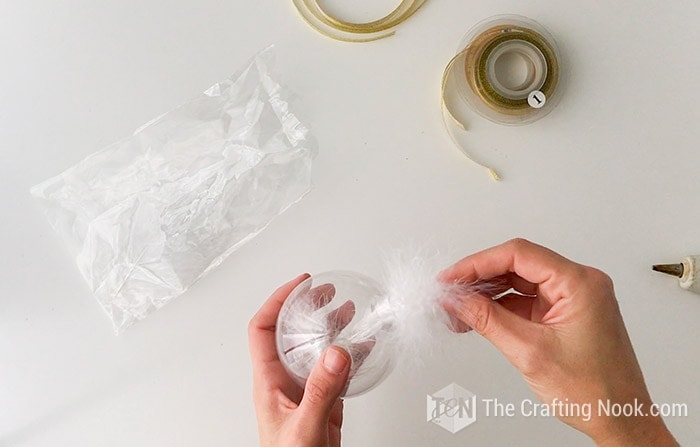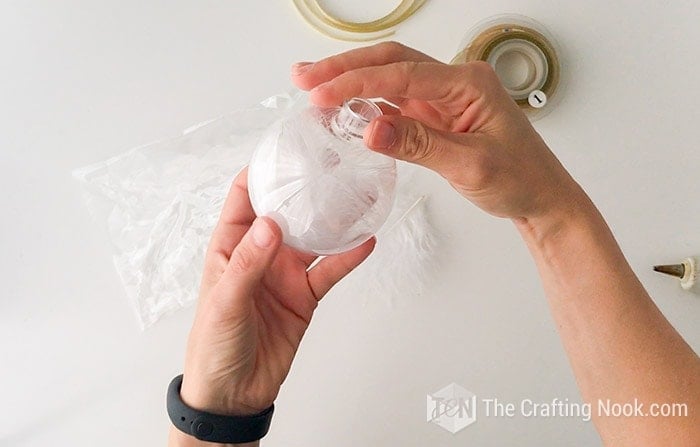 Cut 2 strips of 7mm gold ribbon long enough to go around the ornament and go up to the hole.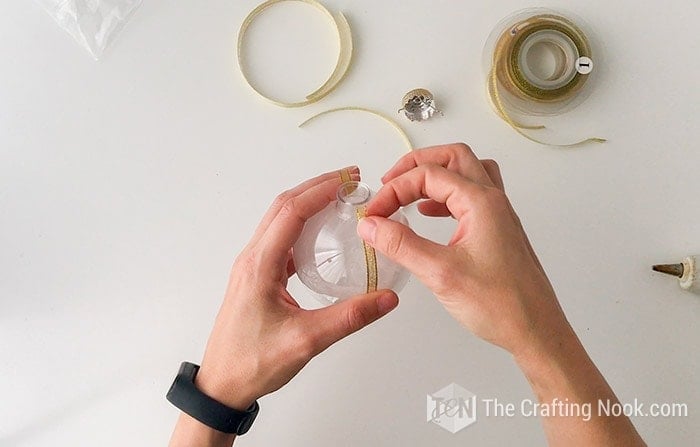 Add a tiny bit of hot glue on the neck of the ornament opening and glue one end of the ribbon. Go around to the bottom and to the other side and glue the other end.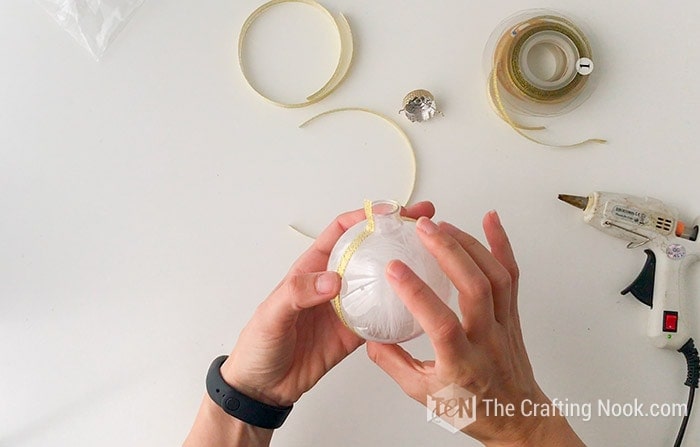 Repeat with the other strip crossing over on the bottom.
Cut any excess of ribbon.
Put the cap back carefully.
With the 10mm ribbon make a cute bow and glue it to one of the strips close to the cap.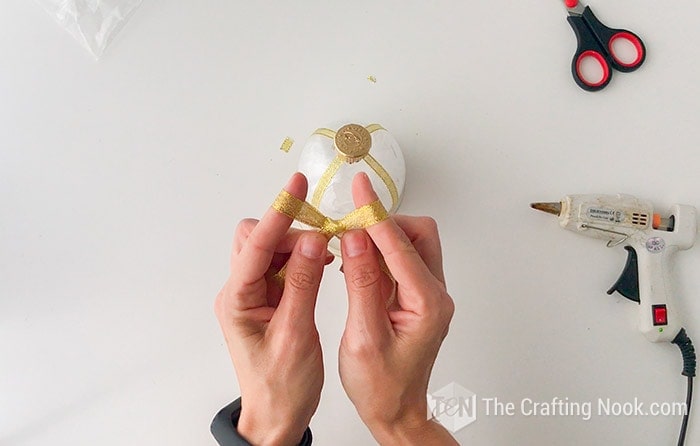 Lastly, cut another strip of 7mm ribbon and use it as a hanger for your ornament.
You are done.
Repeat this process with as many ornaments as you like and let's decorate that tree!
There you go!
How cute are these?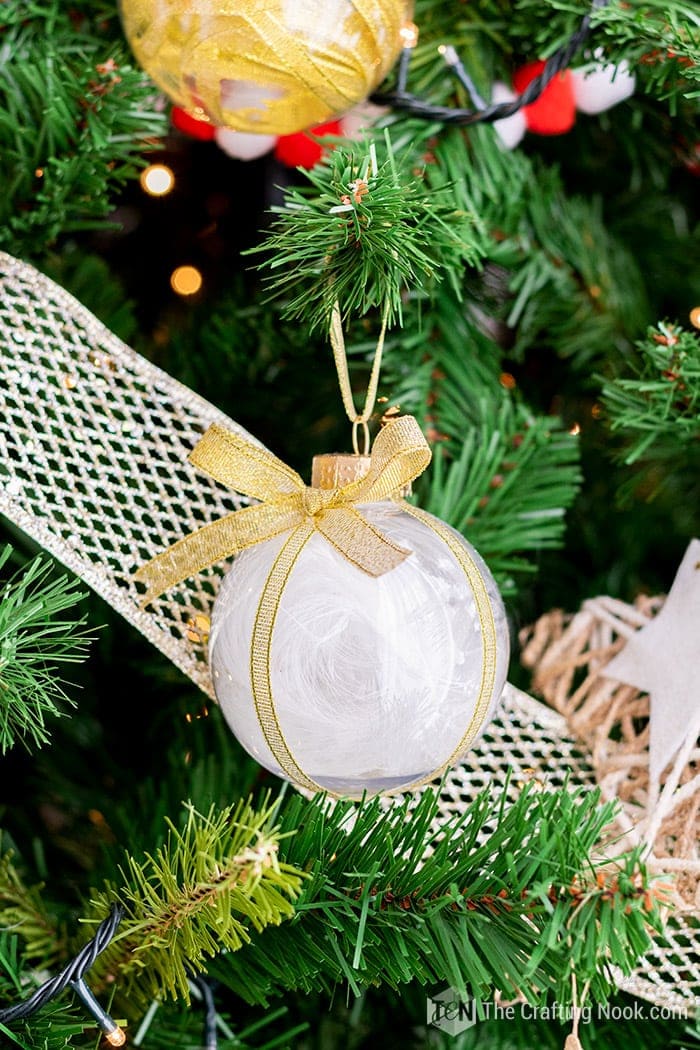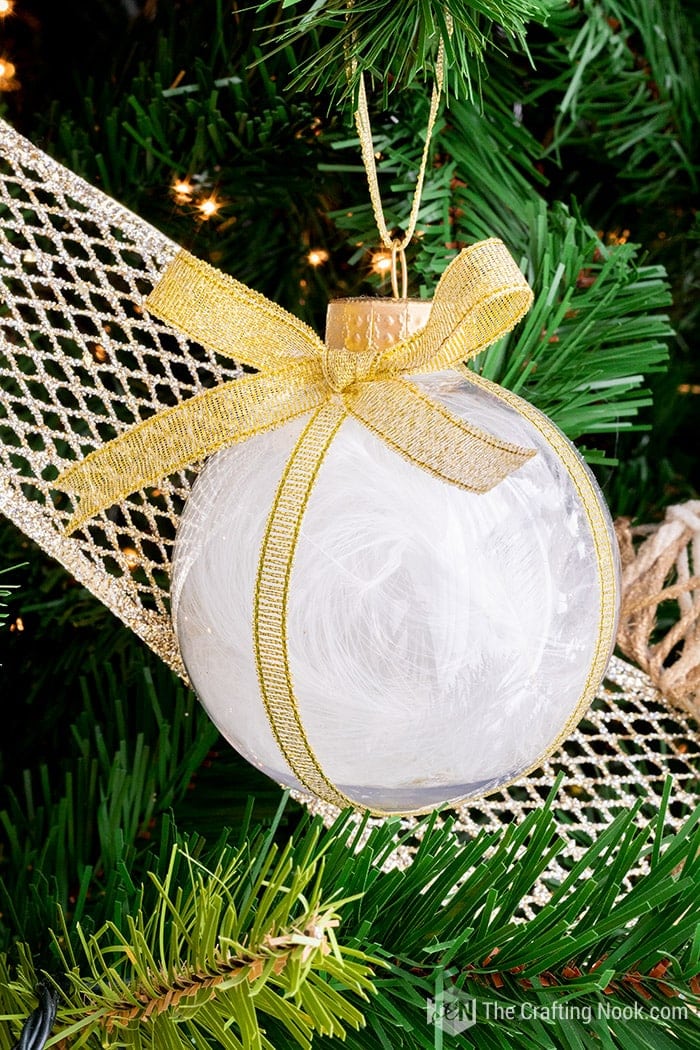 Hope you enjoyed this tutorial. It's such a lovely and easy project and adds so much to the Christmas tree!
This project is perfect to make as a family night activity with the little ones (just keep gluing for yourself!) and they will have a great time!
These are some feather projects I love from my favorite bloggers:
If you found this tutorial inspiring don't forget to PIN and share it with friends!
Loving this Christmas project, you might love these too: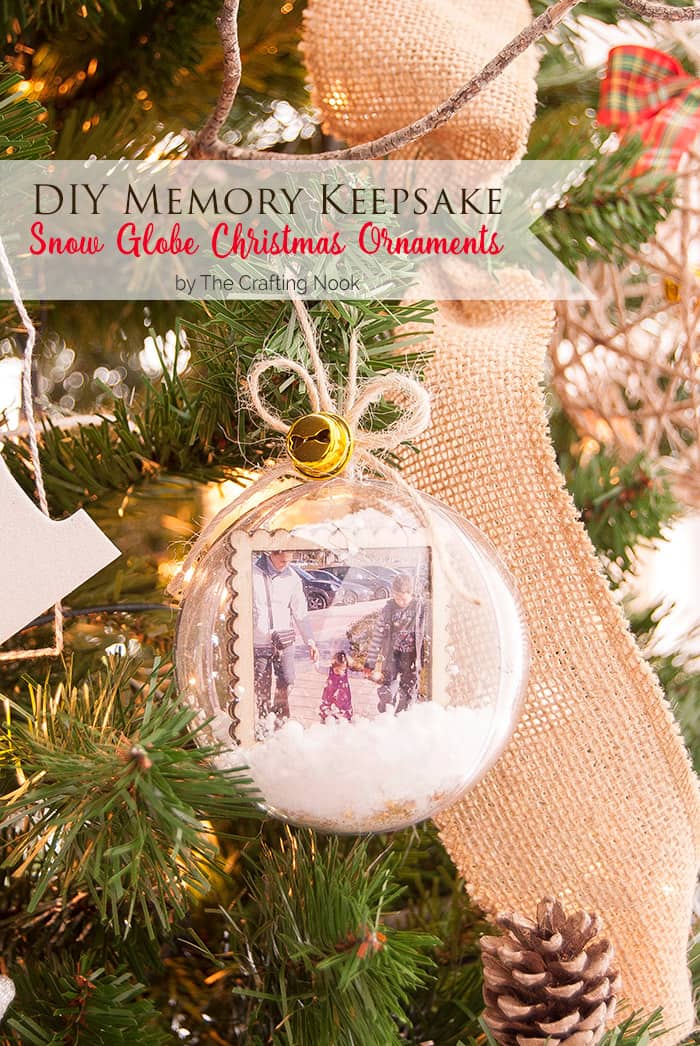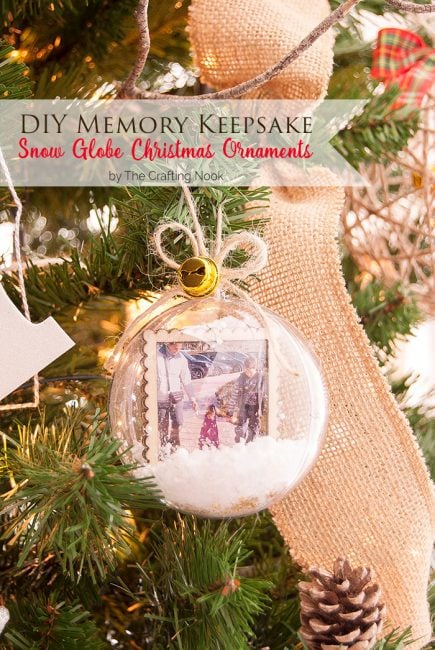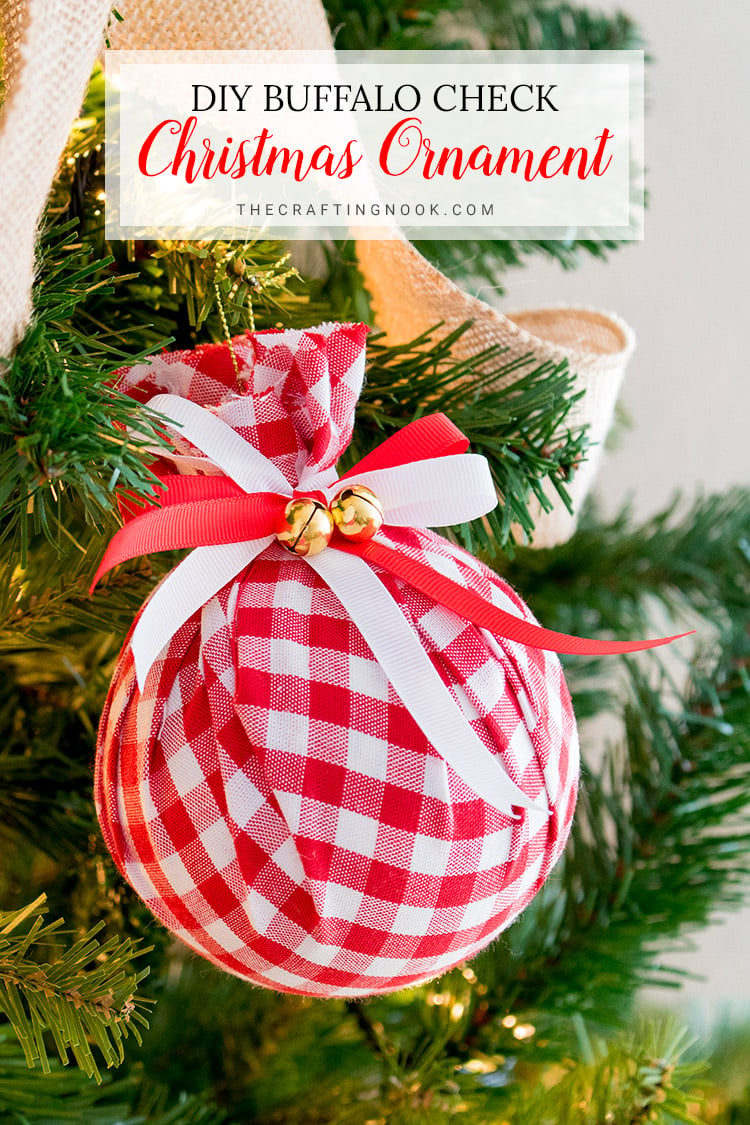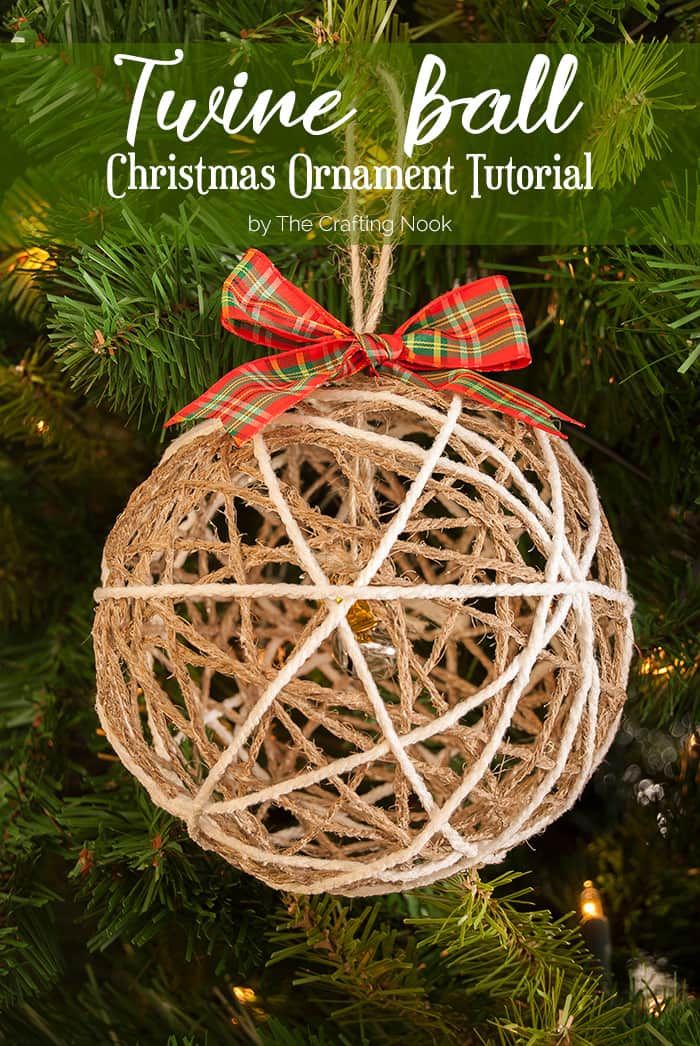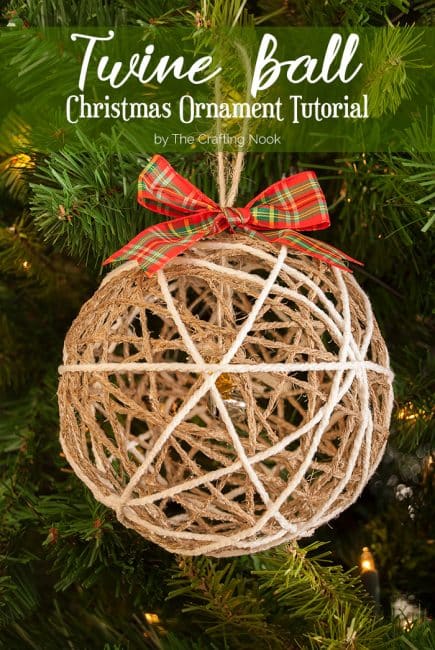 Til' next time...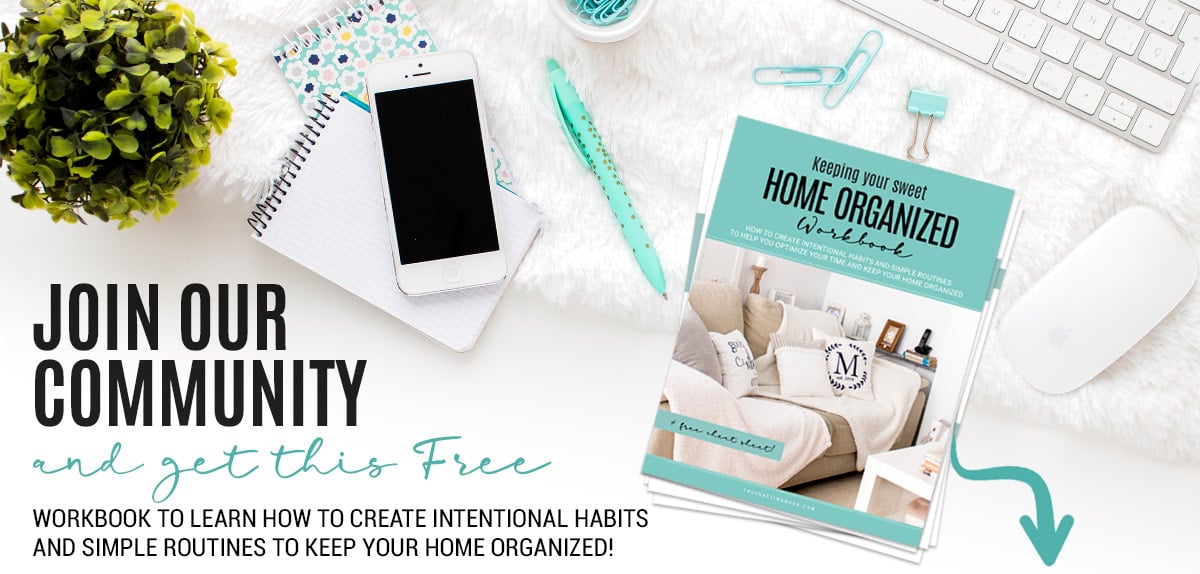 GET INSTANT ACCESS TO THE HOME ORGANIZED WORKBOOK
Plus freebies, printables, exclusive content, tips, stay connected, be the first to know great offers and Product Launches!
Disclaimer: By clicking on the "Yes, I want it" button above you are giving me your consent to collect and use your information according to the law and My Policy Privacy and The Cookie Policy. Zero Spam I promise!