This Mittens Christmas ornament is just so adorable. I love how unique and warm they are and perfect for using up fabric scraps. Adding a couple of details like buttons and bows give a fun finish to a beautiful DIY Mittens Christmas ornament.
That time of the year is rapidly approaching. Time to use cozy warm outfits and begging to decorate our homes with hopes, joy, and love. Because that's the truth. Beyond the actual decoration, when Fall hits we are eager to start enjoying Christmas and the first feelings that strikes are those precise feeling. So, in my opinion, that's the first decoration we set in our homes and then we put up the rest.
Plaid Mittens Christmas Ornaments Tutorial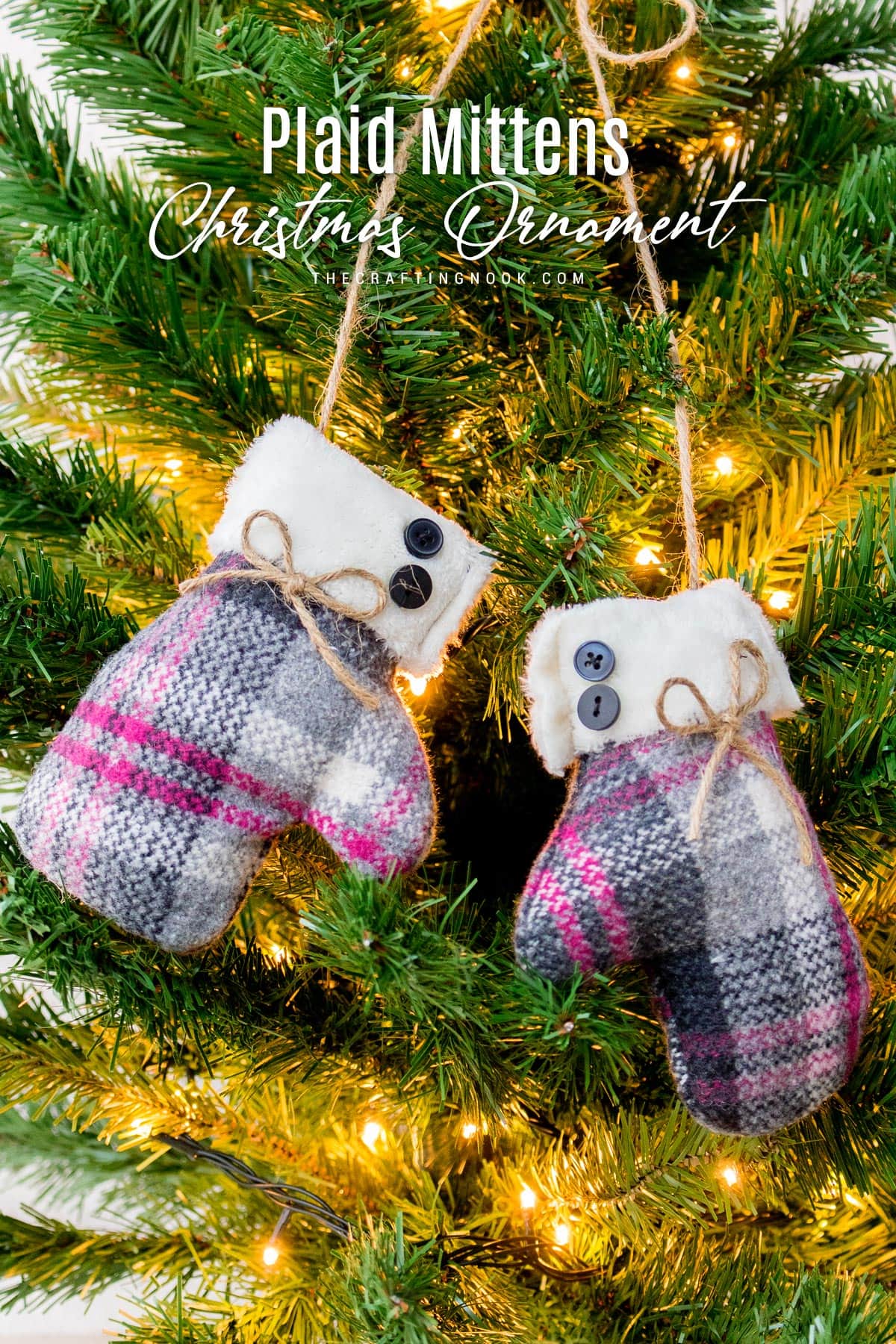 Today I'm excited to share with you my very first Christmas ornament of this year. Because I love cozy feelings, I made these cute Plaid Mittens Christmas Ornament.
I'm a part of an amazing group of creative blogger ladies who gather every year to share with you Days Of Handmade Christmas Ornaments during the month of October. And no, it's never too soon to start decorating for Christmas LOL. It's Crazy to think that it's been 4 years already with this tradition and I'm so honored to have been part of it this long!
So, Why mittens?
Well, last year I put on my Christmas tree some cute wooden skates that I found in a store. I fell in love right away and I saw them. This year I thought that the best companion for skates is some cute cozy warm mittens. These plaid Mittens Christmas Ornament are fun to make and not hard at all.
You can either hand-sew them or use a sewing machine if you got one. I made the tutorial hand-sewing to show you it's possible to create these cute mittens Christmas ornament without any fancy tools or supplies.
Kids can easily join and make some too. My girl was super eager to help and she will. I was in rush to make it in time for this post, so I couldn't have her joining but she'll definitely be helping me making the rest of them. I think that since I have 3 pairs of skates I'll make 2 more pairs of mittens to have a total of 3 pairs.
Supplies to Make Mittens Christmas Ornament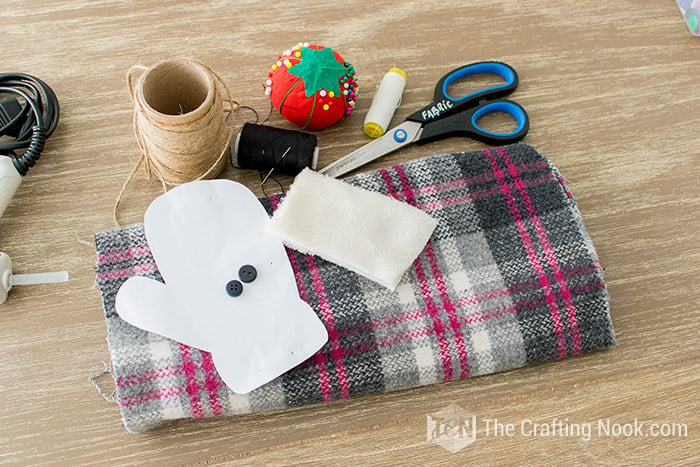 Plaid Tartan Wool fabric
Polar polyester fleece
Cute buttons
Twine
Hot glue gun
Polyester Fiber Fill
Matching thread needle, pins, and scissors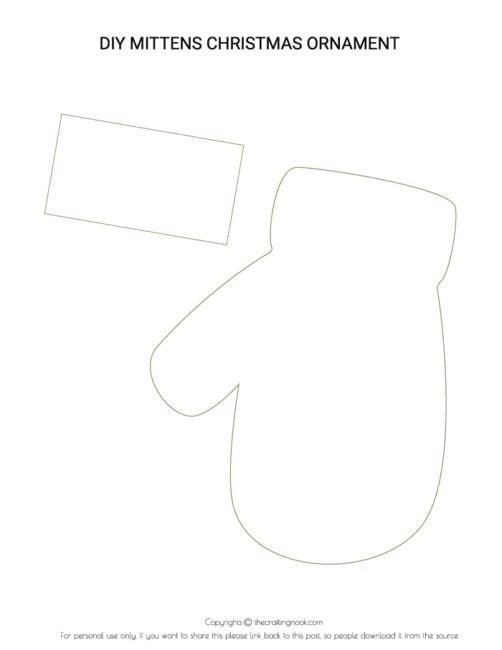 How to Make Plaid Mittens Christmas Ornament
I made a quick video tutorial to make it easy to understand the steps but if you are more of a step-by-step photo kind of person just scroll down a bit and keep reading.
Using your mitten pattern cut it twice on the fabric. I usually fold the fabric to cut both at once.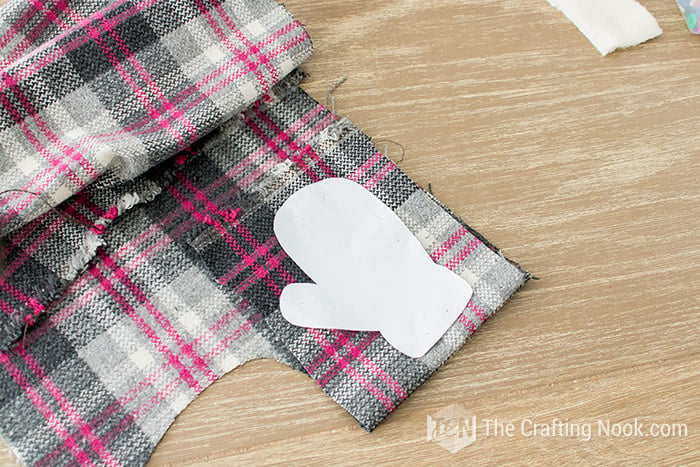 Pin the pattern in place and then cut around leaving about