This is an Sponsored Review on behalf of Colto. Learn & Smile. All opinions are 100% my own. I would never recommend a product that I haven't already tried and that I truly believe in.
If you read my previous App Review on ABC Gurus, you probably noticed by now that I'm the kind of mom that is all PRO technology but a controlled and responsible use of them as I mentioned before. It's a pleasure for me seeing my girl learning and growing. If technology can help so be it, I more than welcome new ways! Today I'm reviewing Eli Explorer App Easter Edition. It's a great educative App also created by Colto.
Eli Explorer App Review. Educative App by Colto.

MY LATEST VIDEOS
Just like ABC Gurus, what I love the most about Eli Explorer App is that they are created by a mom and teacher who understands what we want and what kids need. I can't get enough of their Apps.
This App works a bit different that ABC Gurus, even though they share some features like repetition as a main way to learn. We all know that kids learn through repetition right? So that's the whole goal of this app.
Eli Explorer is a cute bunny that flies around his town. Controlled by the kid, he goes everywhere the kid want him to go. The child can either touch where he wants Eli to go or just while touching constantly the screen move Eli around.
Eli tells the name of everything he touches either if it's a color, an object or weather and situations. In many features the situation changes each time Eli interacts wit it. Like when he's in the cloud with the Penguin, every time he interacts with it, it tells a different weather but at some point it will start over so the kid associates the images with the name of the weather he's seeing.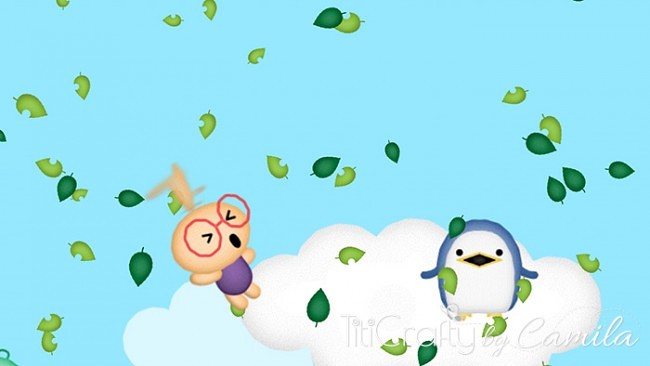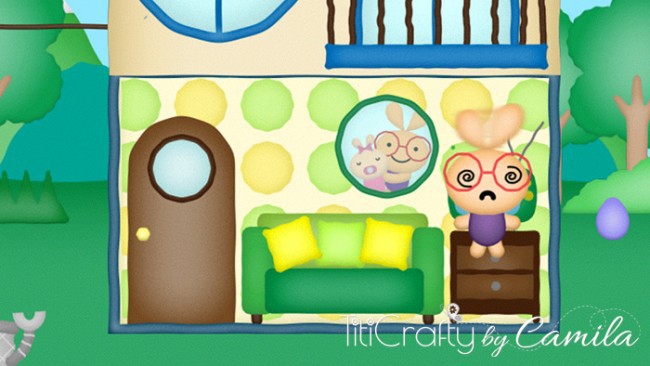 My girl has played with it like a zillion times, even though she already knows all the secrets in the game, she still likes to come back and play it again.
It's really entertaining being educative at the same time. I like to let my girl play with it about 30 minutess every other day and she finds it interesting and fun!
About Eli Explorer:
Eli Explorer, Colto's multi award winning language learning game, has released an Easter version which sees Eli the flying bunny's magical world filled with Easter eggs and decorations!
Eli Explorer marks a new genre in language learning Apps for preschoolers; open ended play experiences free from levels and rules. The game is an ideal first App for little ones to explore in a safe environment with no in-app purchases and advertising that has been certified COPPA (Children's Online Privacy Protection Act) compliant.
Designed in collaboration with early childhood experts, Eli Explorer stimulates kids' imaginations as they discover their first 100 words and phrases in 10 different languages and learn their meaning and correct pronunciation.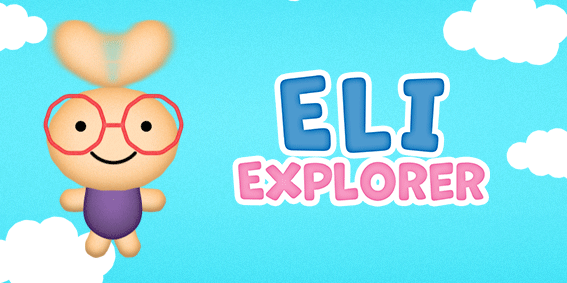 Eli Explorer is playable in English (US and UK), Spanish, French, German, Italian, Portuguese (Brazil), Russian, Chinese and Japanese.
Eli Explorer Easter version 1.2 is now available on the App Store for iPad, iPhone and iPod.
Eli Explorer Features:
This app is designed for both iPhone and iPad
Suitable for 2-5 year olds
More than 100 words and phrases
Playable in 10 major languages
Audio with correct pronunciation
No in-app purchases or advertising
More than 120 hours testing with preschool children from different nationalities
Designed in collaboration with early childhood expertsCertified COPPA (Children's Online Privacy Protection Act) compliant by Privo
Open ended play experience with no levels and rules
I still think that if the Apps have something educative included in the fun for me is a totally GO! But I still think that is important to limit kids interaction with tablets and consoles for no more than an hour a day if they have been good and done their tasks. My girl has shown to be really good at this and respects when I say enough or today you won't have tablet time even if that makes her sad.
I took a video while she was playing with Eli Explorer, check it out! Kids totally loves to learn and have fun!
I definitely recommend Eli Explorer App if your kids are between 3 to 4 years old. As I said in my previous review, they learn as they have fun and in my opinion that's the best way of learning.
You can get the Eli Explorer app on iTunes and you can Follow Colto on Facebook. Twitter, G+, Instagram and YouTube to get updates on their new releases!
Now It's your turn my lovely readers… how do you feel about your kids and the constantly growing technology? Are you pro or against Kids using apps?? Is Eli Explorer the kind of App you would let your kids play and learn with? Please leave all your thoughts on the comments section!