These cute stuffed rustic fabric pumpkins are quick and easy to make and great for the fall season decor. Fabric Pumpkins is the perfect project for those with or without a sewing machine and little to no sewing experience.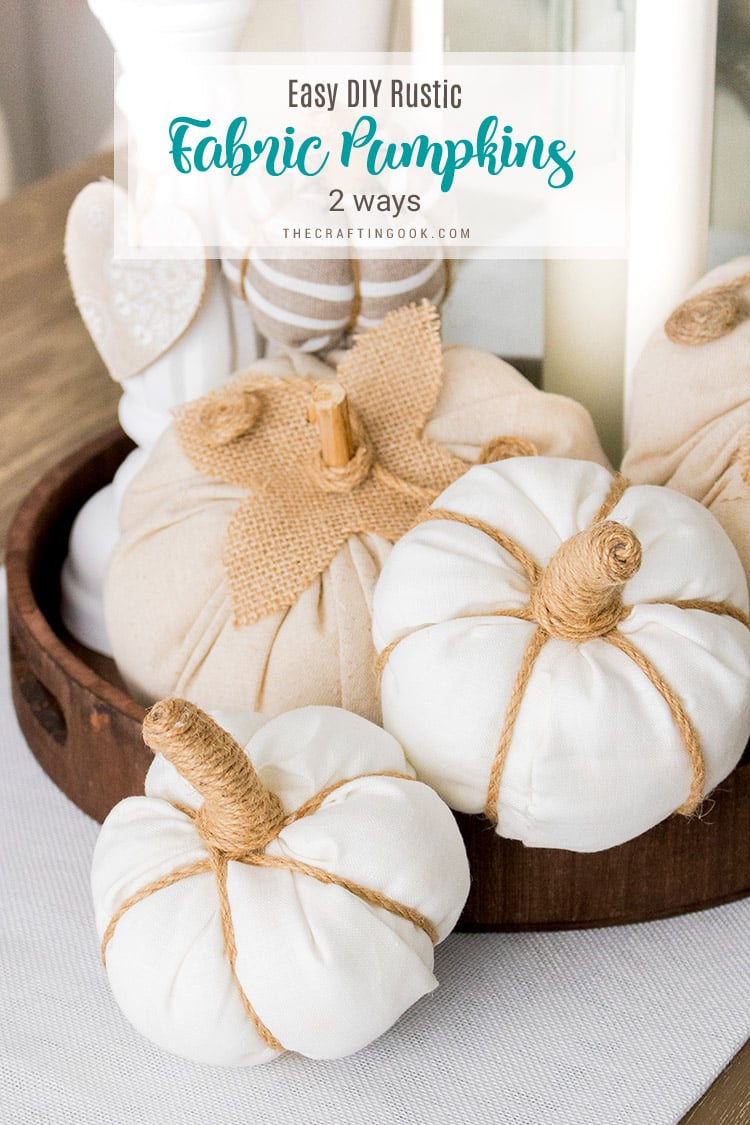 Easy DIY Rustic Fabric Pumpkins
Would you believe me if I told you, I can't find fresh, real pumpkins here where I live?… I'm sure you wouldn't. But it's true. Just around October 15th or so you might see some pumpkins already painted with jack-o-lantern faces on it.
This is my third Fall here in Spain and I haven't been able to find pretty pumpkins that are not Halloween-ready. For that reason, I had to start being creative making my own pumpkins. Today I'm sharing with you how to make some really cute and easy rustic Fabric Pumpkins.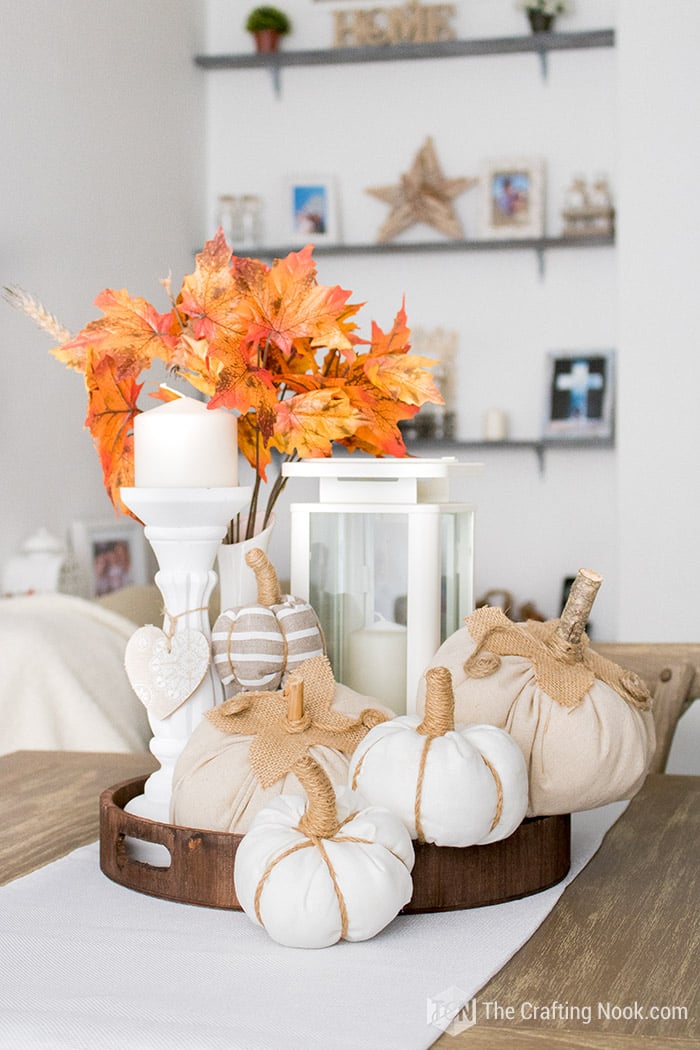 I couldn't make my mind about how to make the pumpkins, I had seen Lauren's style from The Thinking Closet and I love it. Then I saw Christy's from Confessions of a Serial Do-it-Yourselfer and they look so darn pretty and then again I checked Sondra's Lyn's from Sondra Lyn at Home and fell in love! I got so much inspiration.
I decided to make 2 methods and after I was done with one of each, I thought why not share them with you.
Rustic Fabric Pumpkins 2 Ways.
Fabric Pumpkins Method 1: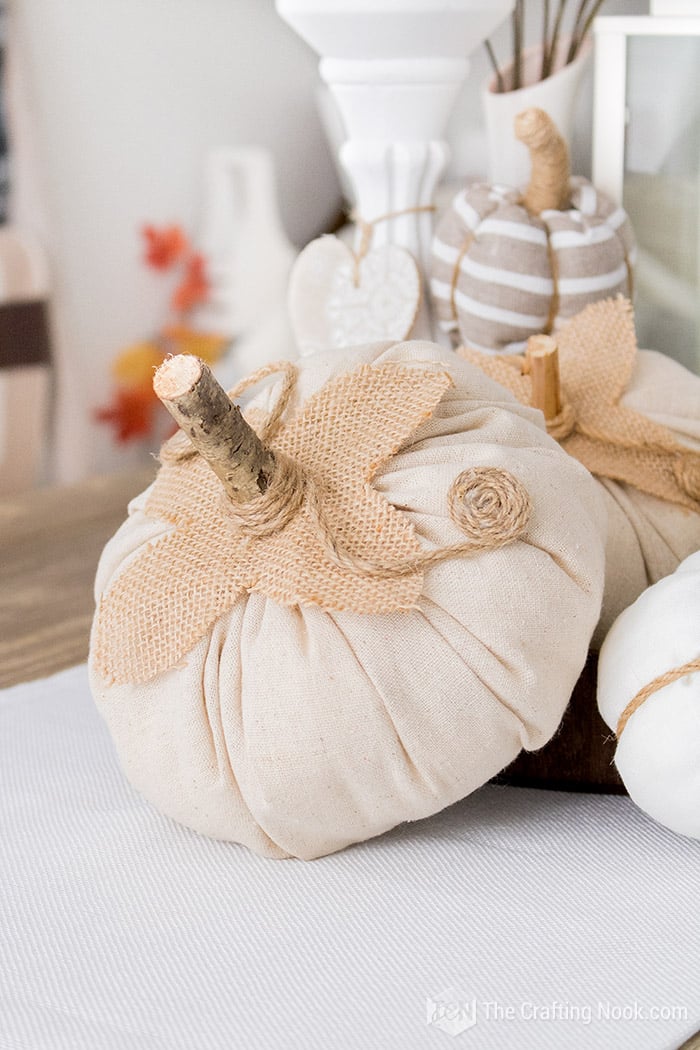 Supplies:
Needle & Thread (I used a thread color that matched my fabric)
Scissors
Polyester Fiber Fill
Burlap
Twine
Fabric (For the tutorial I used rustic linen)
Fabric Markers.
Ruler
A small piece of branch.
Hot glue gun
Pins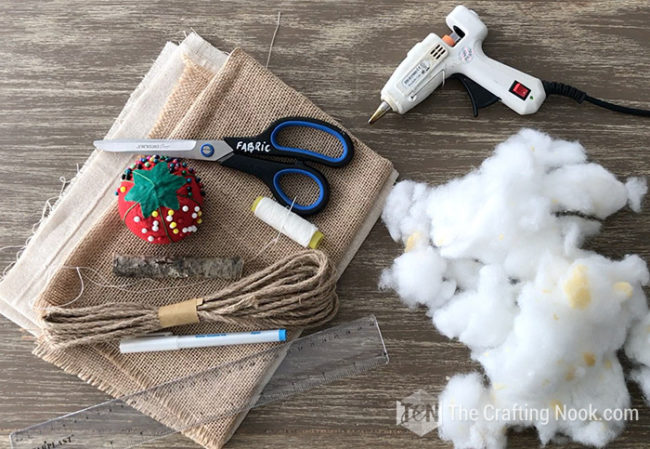 Check it out the full video tutorial here, or if you are more of a step-by-step photo kind of person, scroll down and keep reading!!!!!
Fold your fabric twice with edges even.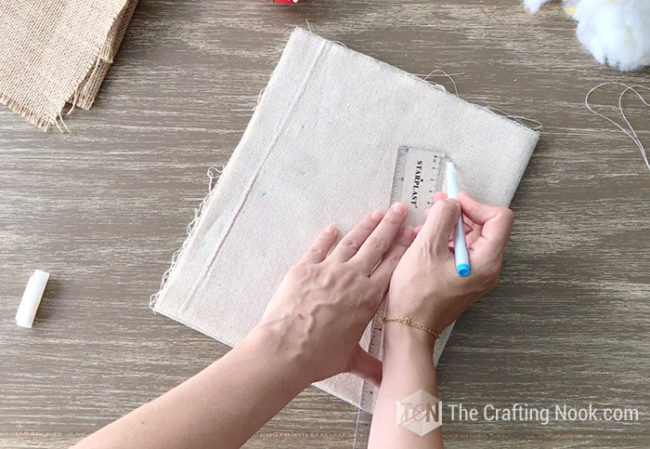 Using a ruler, measure the length from the folded corner to the shortest edge. That will be your measure.