Yayyyy the Christmas tree is finally up. Can you believe I'm so late?. But believe me, the spirit has been up long ago =D. Since this is my mom's house and the tree is hers I just used the stuff she has. The thing is that It needed some handmade ornaments, so I made this cute glittered snowflakes =D to add my touch!
Glittered Snowflake Christmas Tree Ornament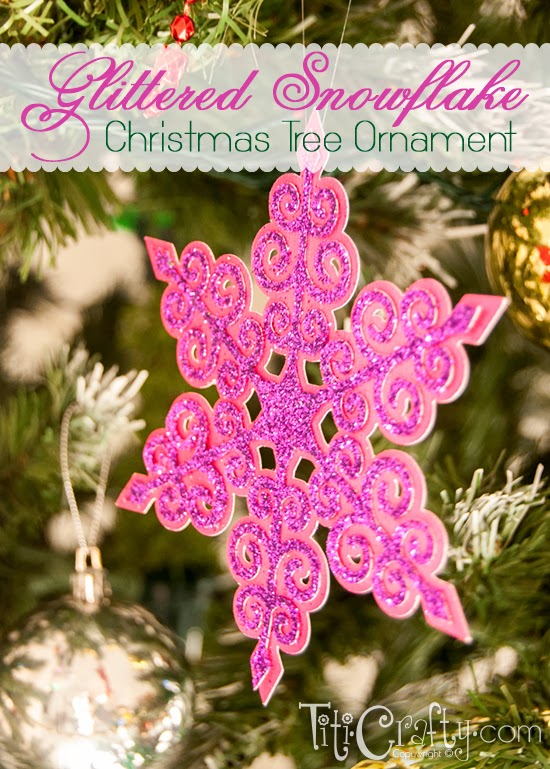 This is a super fun and easy craft for those who have a cutting machine. I found this cute cut file at Bird's Cards. They have wonderful and lovely free cut files and I love them all! Here is how I made this cute craft:
What you need:
Colorful cardstock
Glitter
Mod podge or white glue
Spray glue
Nylon thread
The first thing I did was cutting the snowflakes shapes. If you like it you can download it HERE, just scroll down and you'll find it.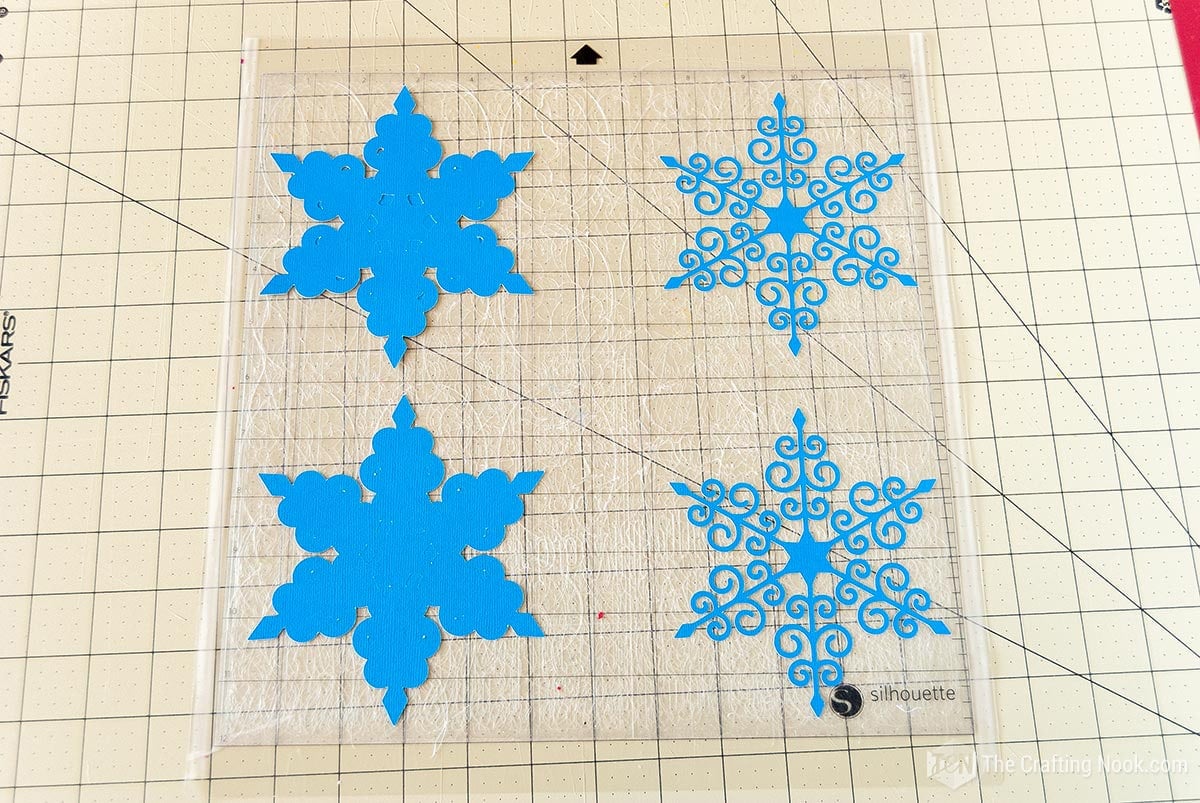 Then I spread some mod podge all over the snowflake thin shape.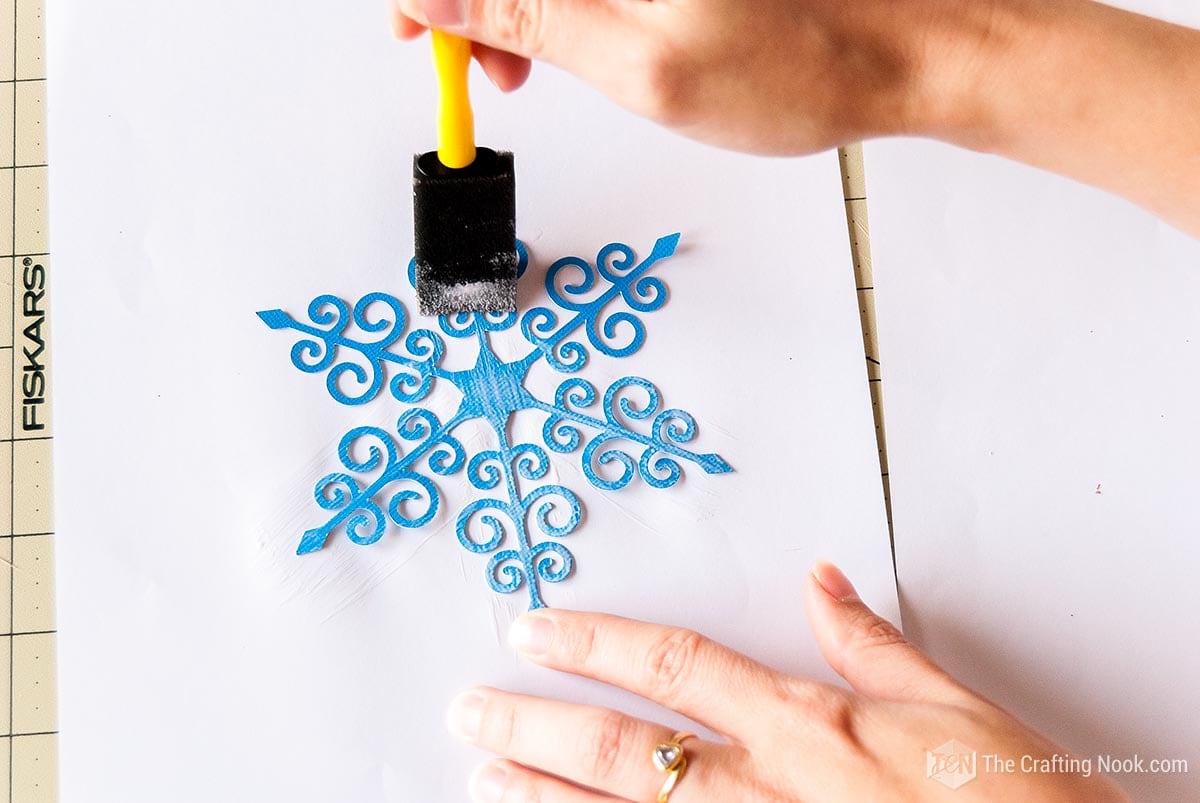 Right after that I piled on the glitter and I let it sit like this for awhile,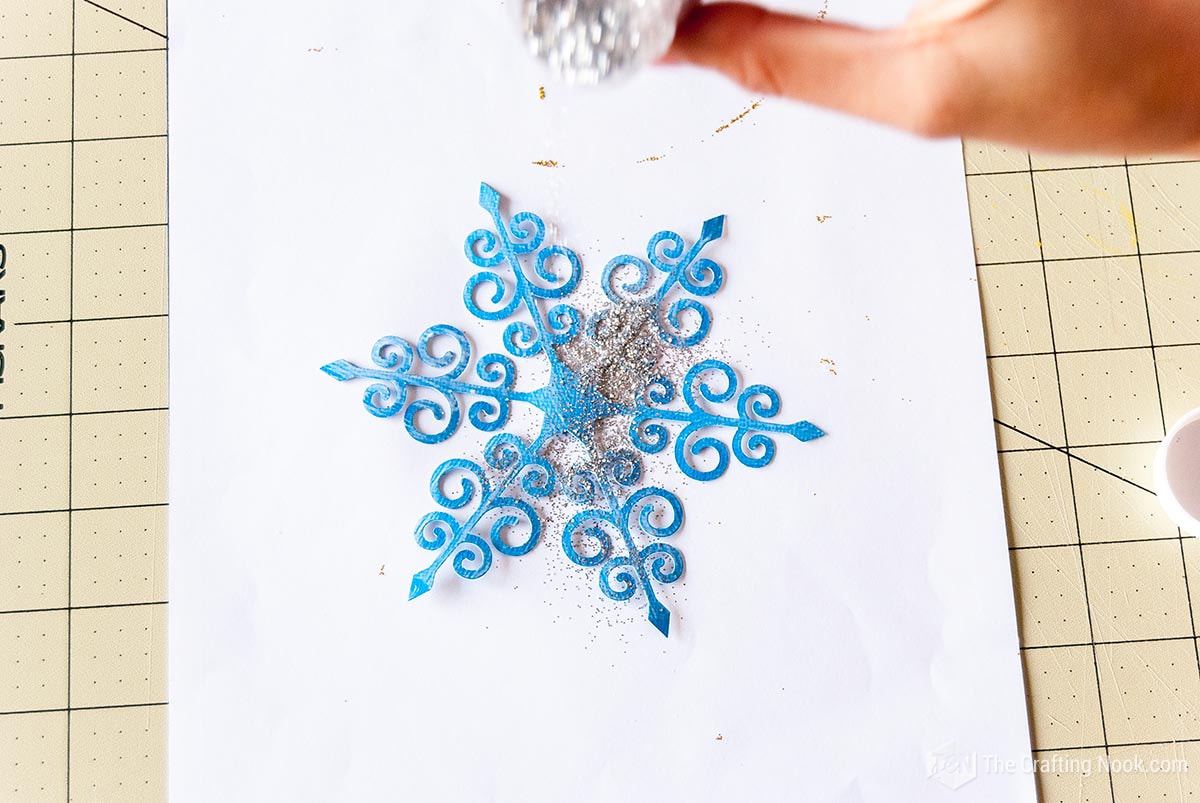 Then I lightly dusted off all the excess glitter.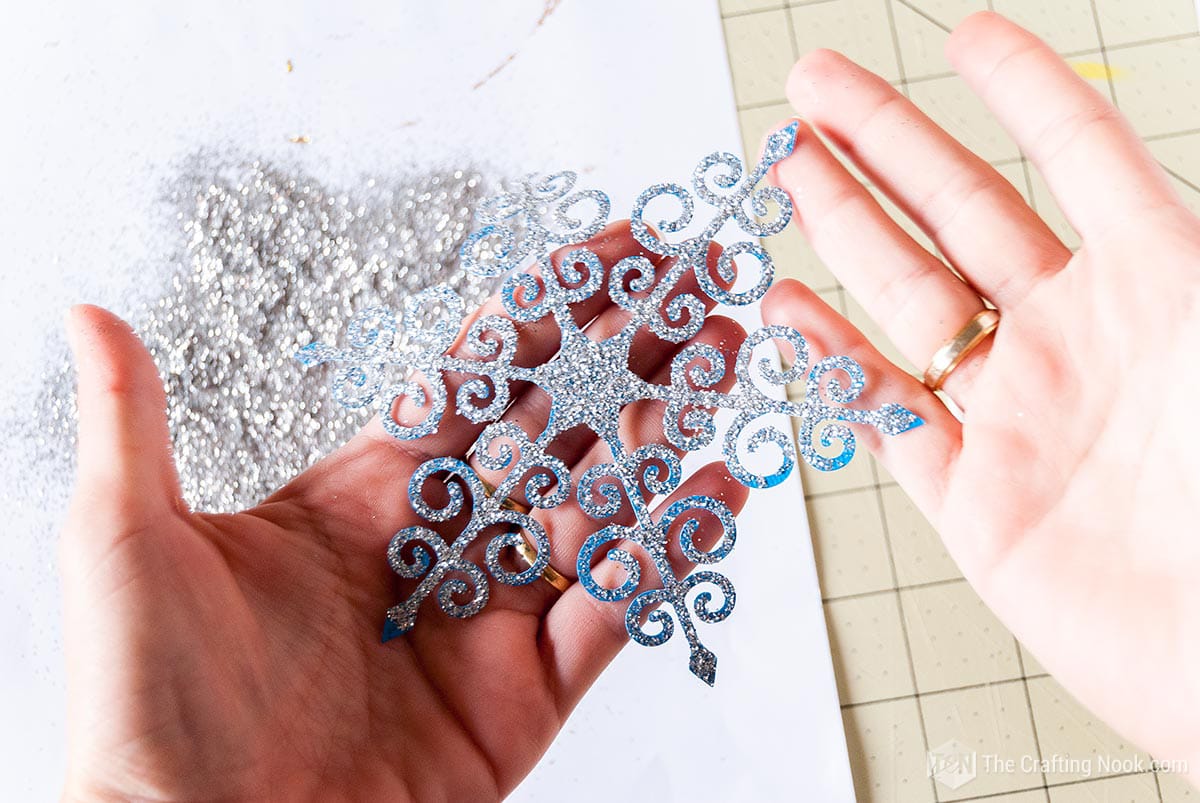 I did the same process with the other ones.
Then I went outside to work with the spray glue.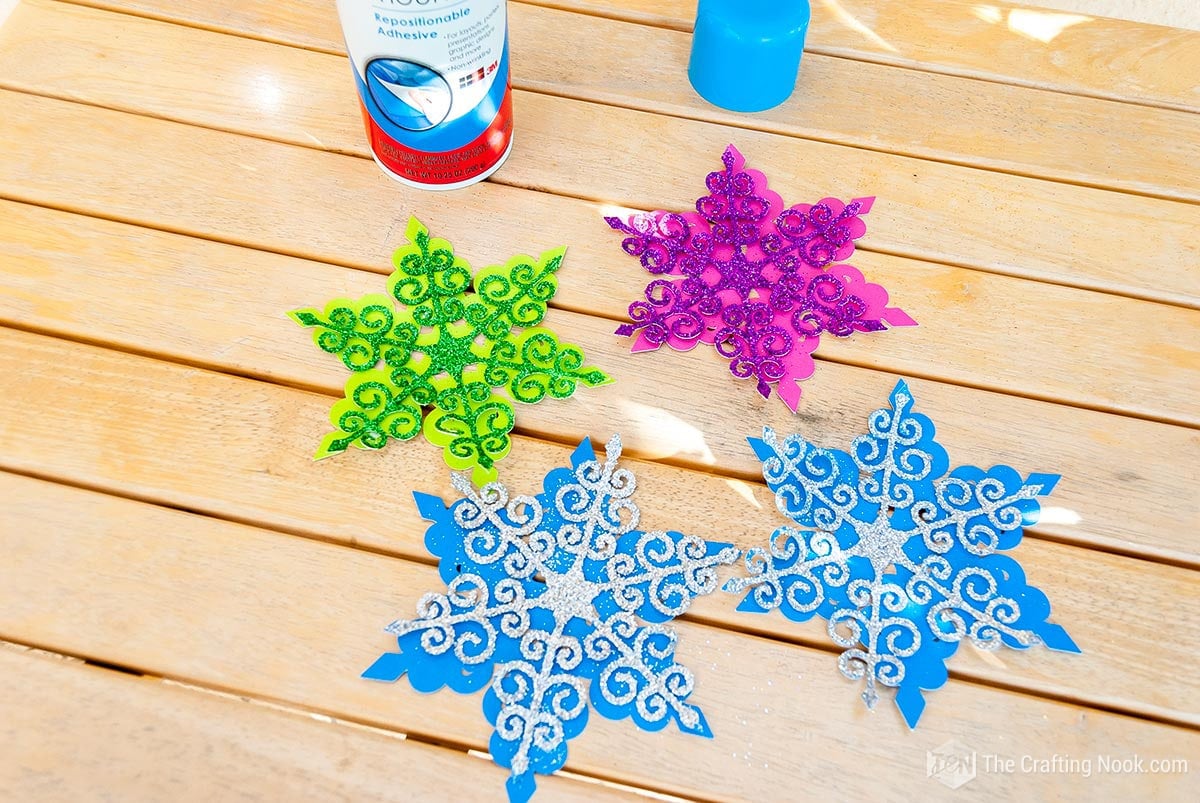 I sprayed a coat of glue on the back of the glittered snowflake and I placed it on the snowflake background. A tip: Use a piece of paper to cover the snowflake and make some pressure so it sticks well.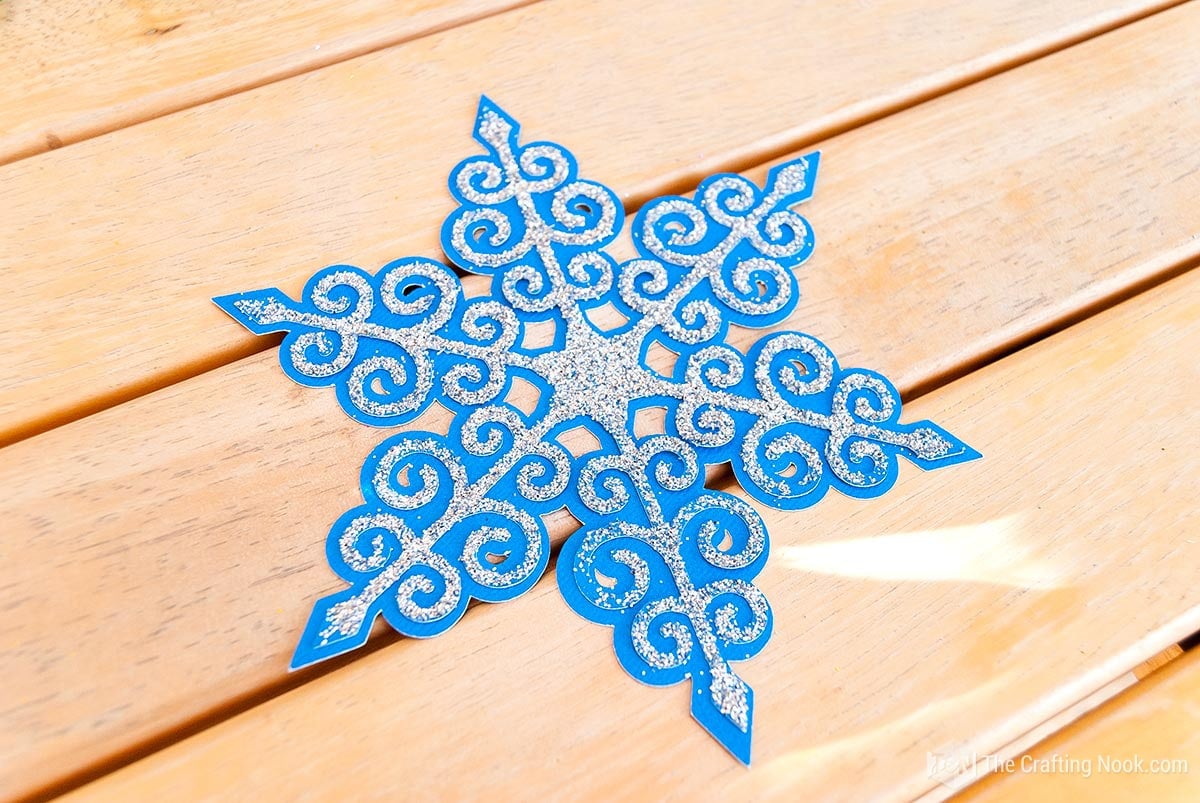 I repeated the process with the rest of them and I let them sit for a while.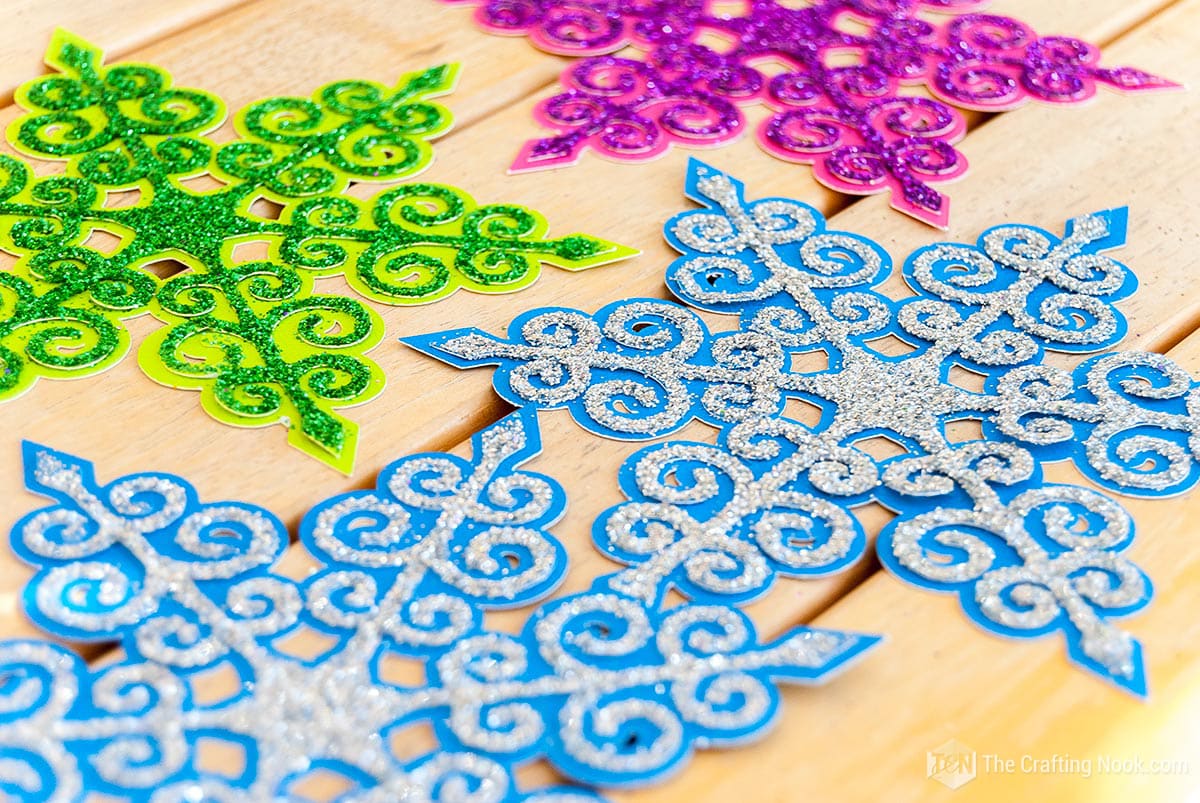 The last but not least, I made a whole on one tip of each snowflake and inserted a strip of nylon thread and made a knot with both ends of the strip to hang them.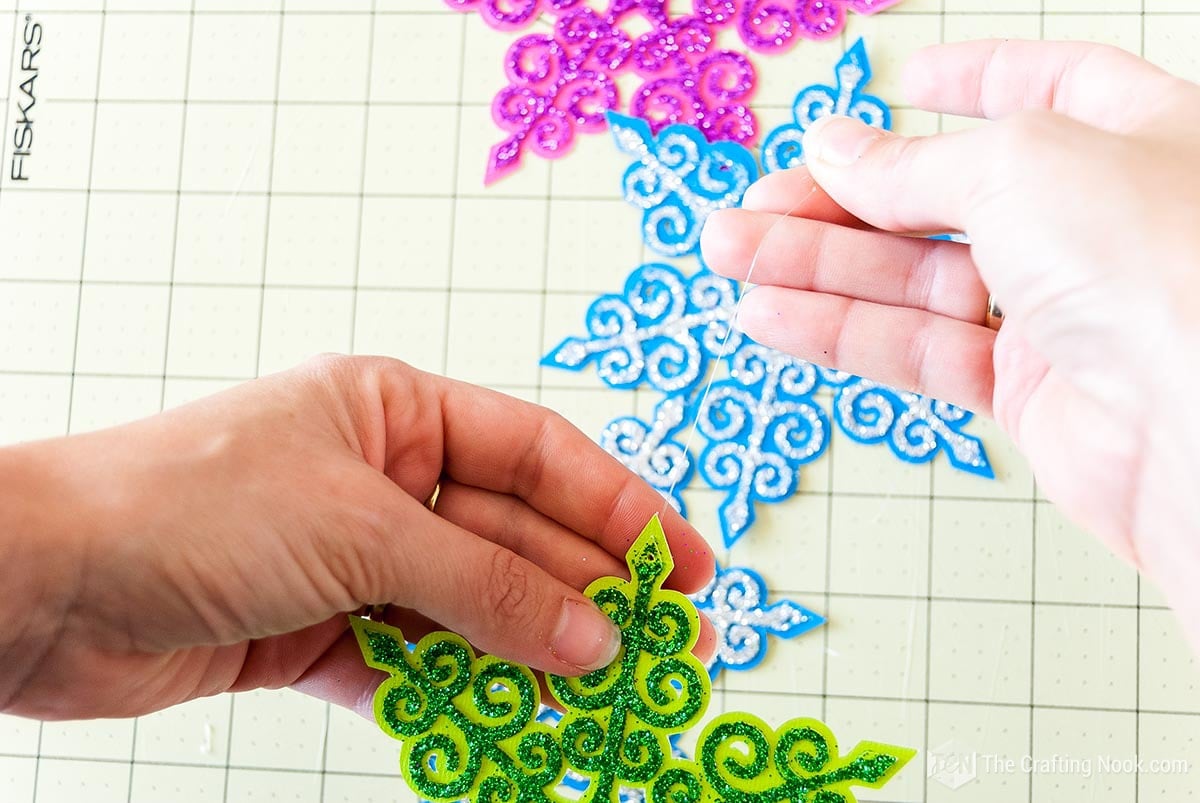 Tadaaaaa They are done! So cute aren't them???
This image is repeated but Google made this cool effect and I loved it LOL
 How about you?? Do you like working with glitter???? I would like to know all about it!
If you like this Christmas project, you might also like these others: {Click on the images}