I don't know what is it about wreaths that I love so much. The worst part is that this one is only my second wreath I've ever made. But for some reason I always felt like each door I've been if front of before that had one, was warmer or cozier. Call me silly! Since last year I decided that I had to make at least one each year and because life is how it is, crrrrazy all the time, I've managed to make this easy Red and Gold Christmas Wreath this year.
How to Make an Easy Red and Gold Christmas Wreath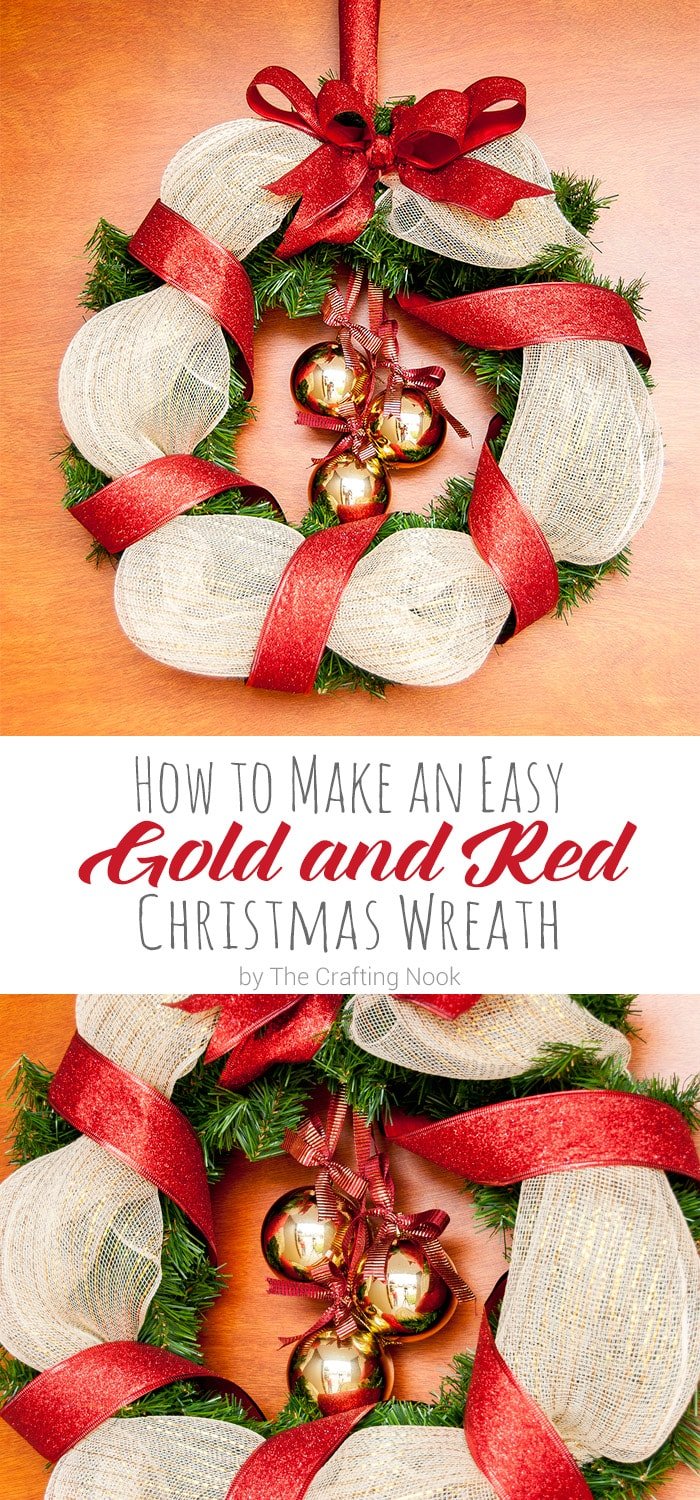 It took me about an hour or less to make it. This wreath is made in a way that I could undo it and store it easily. So next year, I can make a different one! We shall see! LOL Last year's Monogrammed Christmas Wreath was made this same wreath base so There is hope. Or why not? I might go and make a completely different wreath! Again, we shall see LOL.
I love how it turned out and Love coming back home and see this pretty wreath hanging there welcoming me and anyone who visits us!

MY LATEST VIDEOS
Want to learn now to make this pretty and easy Red and gold Christmas wreath?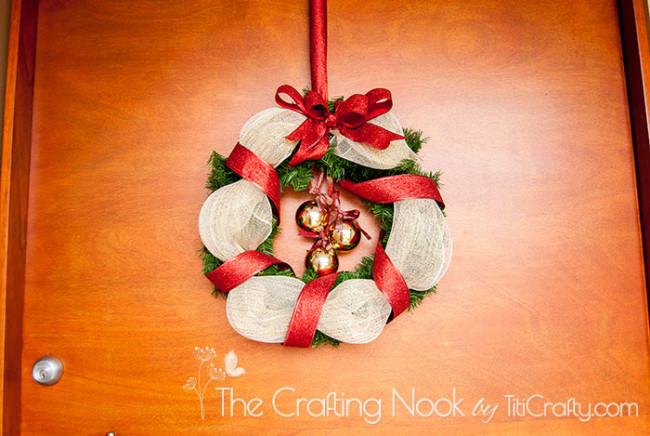 Let's go!!!
Supplies:
A wreath base.
Gold mesh
Red 2 Inch Ribbon
Red 1/3 Inch ribbon
3 Gold Christmas balls
Strong cord
Sorry this Pic turned out all blurry.