How to Make an Easy Red and Gold Christmas Wreath
I don't know what is it about wreaths that I love so much. The worst part is that this one is only my second wreath I've ever made. But for some reason I always felt like each door I've been if front of before that had one, was warmer or cozier. Call me silly! Since last year I decided that I had to make at least one each year and because life is how it is, crrrrazy all the time, I've managed to make this easy Red and Gold Christmas Wreath this year.
How to Make an Easy Red and Gold Christmas Wreath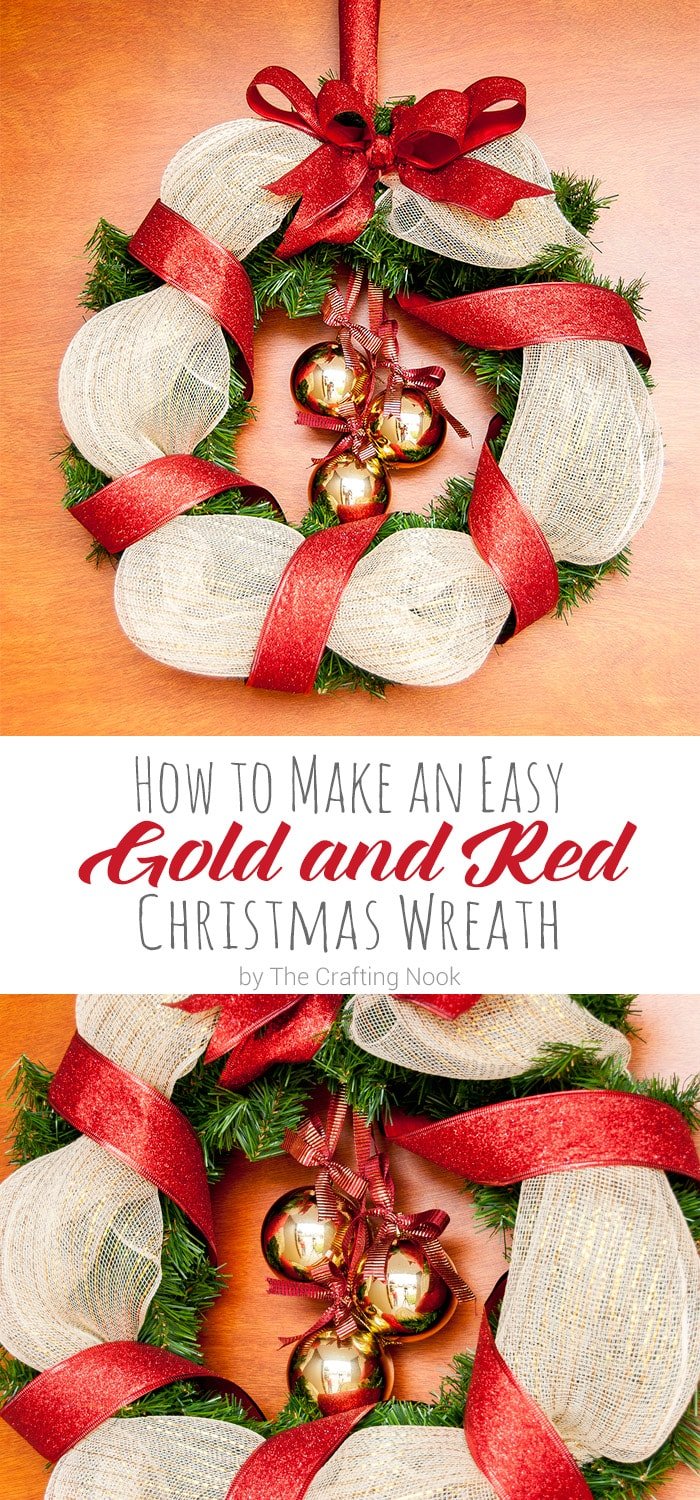 It took me about an hour or less to make it. This wreath is made in a way that I could undo it and store it easily. So next year, I can make a different one! We shall see! LOL Last year's Monogrammed Christmas Wreath was made this same wreath base so There is hope. Or why not? I might go and make a completely different wreath! Again, we shall see LOL.
I love how it turned out and Love coming back home and see this pretty wreath hanging there welcoming me and anyone who visits us!
Want to learn now to make this pretty and easy Red and gold Christmas wreath?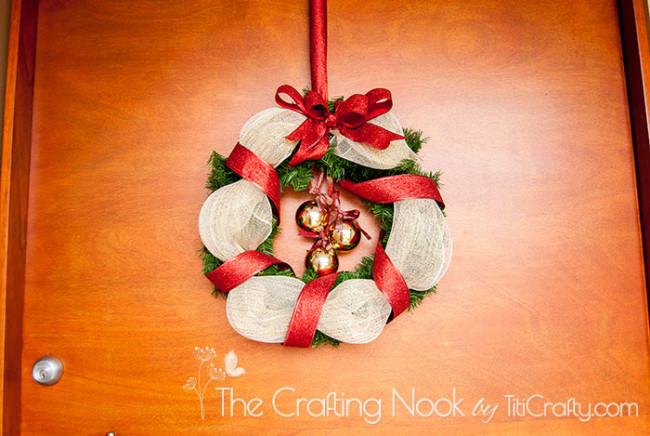 Let's go!!!
Supplies:
A wreath base.
Gold mesh
Red 2 Inch Ribbon
Red 1/3 Inch ribbon
3 Gold Christmas balls
Strong cord
First I spread the wreath twigs so it would look more like a wreath LOL.
Then I started working with the mesh. I riffled the end and using a strip of cord I secured it. I riffled every few inches and secured every stop with a strip of cord in the back of the wreath. I know some of you would do it with the wreath twigs but I wasn't sure it would hold strong enough.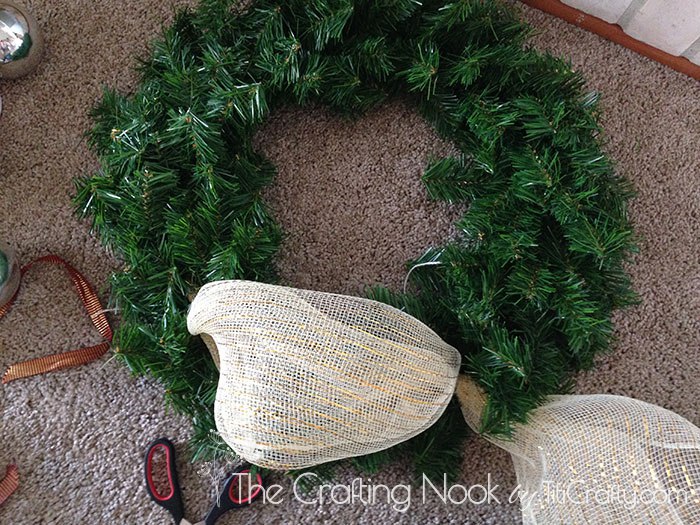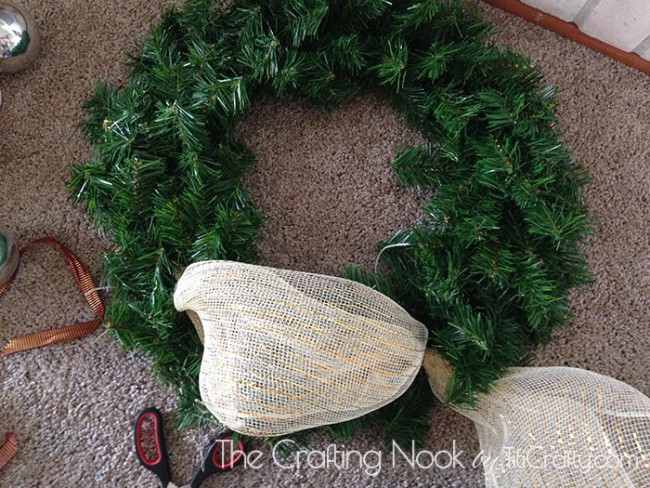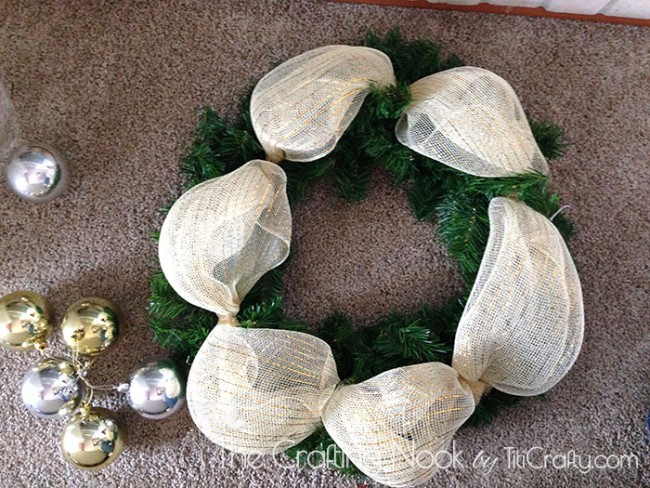 Once done with the mesh I went for the 2 inches ribbon. Securing the first end with the cord I started making loops overlapping the mesh stops Like this: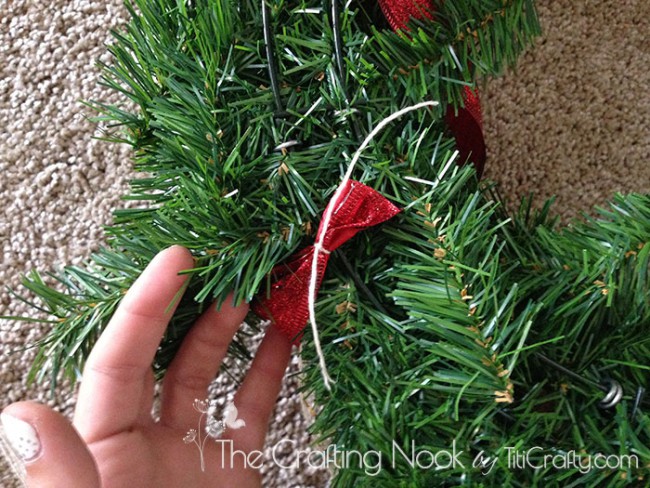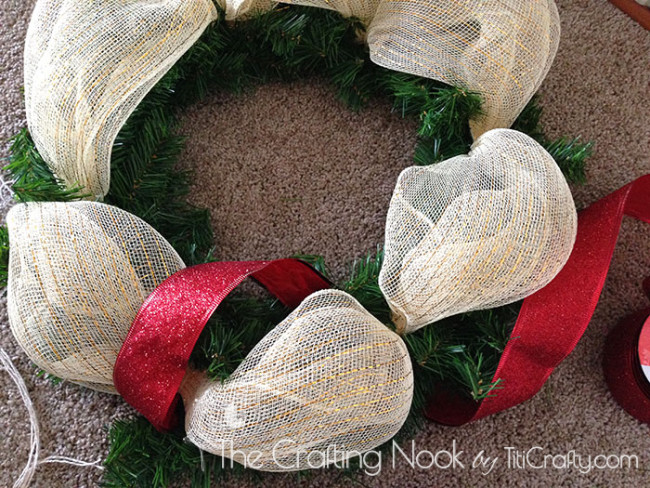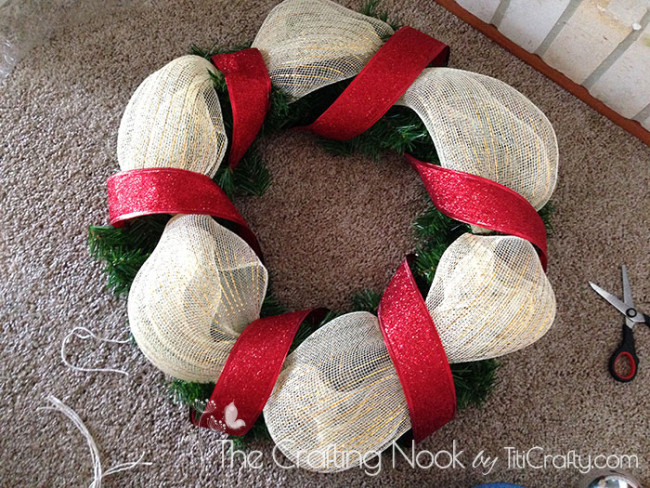 I made a cute bow. Just cut 3 strips of ribbon and fold like the following Image: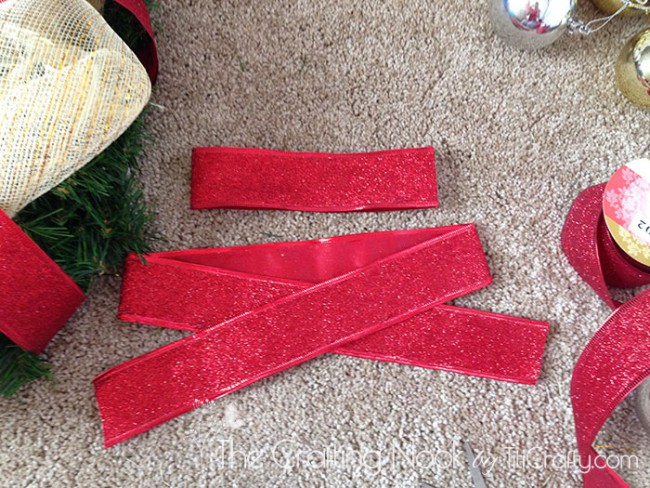 Place the small one on top of the big one and ruffle them together.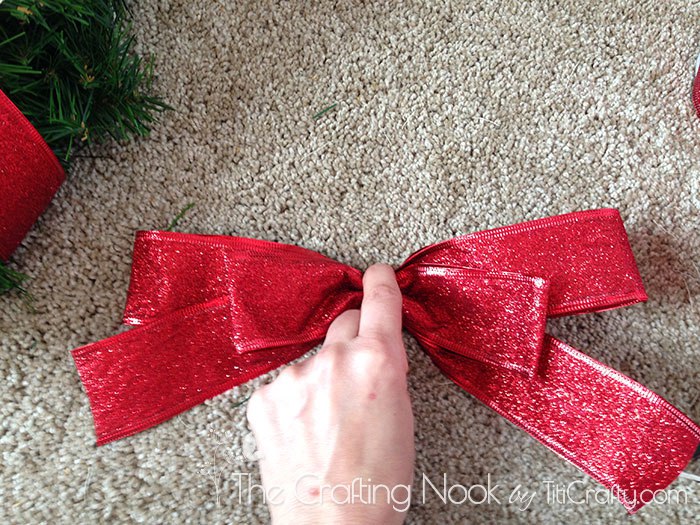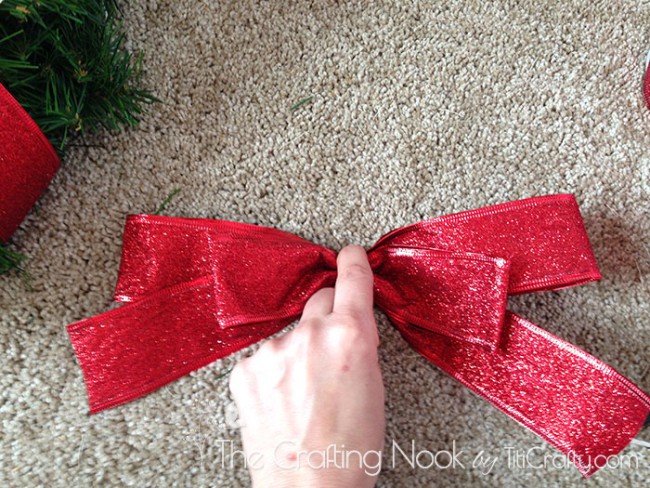 Using the cord I secure them first. And then I cut a small strip of ribbon and used it for the knot of the bow.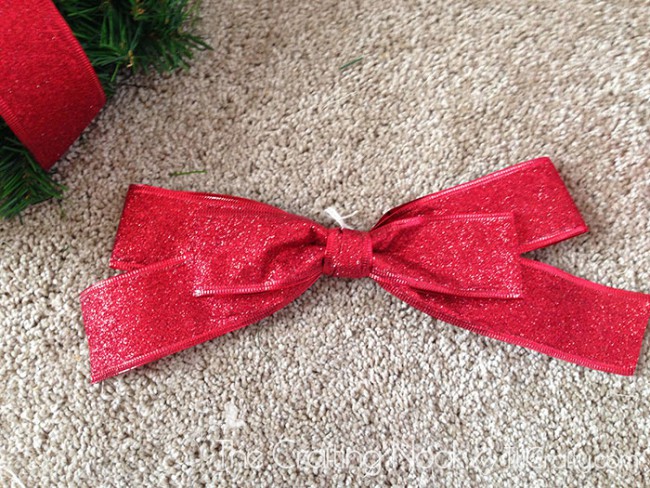 Then I cut 3 strips of 1/3 inch ribbon with different lengh. Tied them together with a knot on one end and then I tied one Christmas ball to each end. I finnesh with a cute bow on each ball.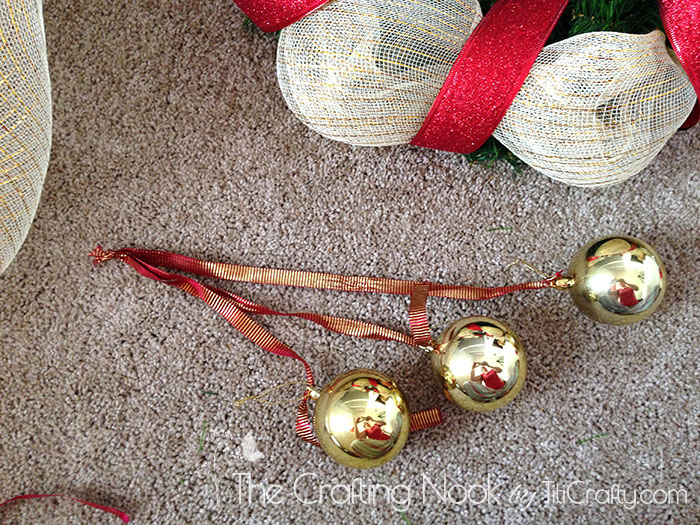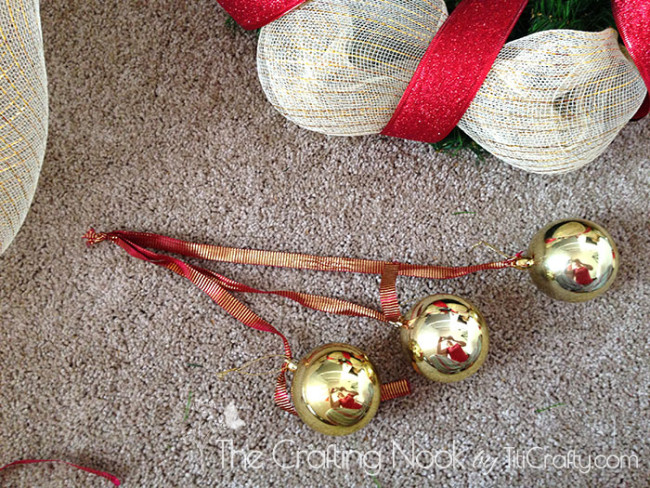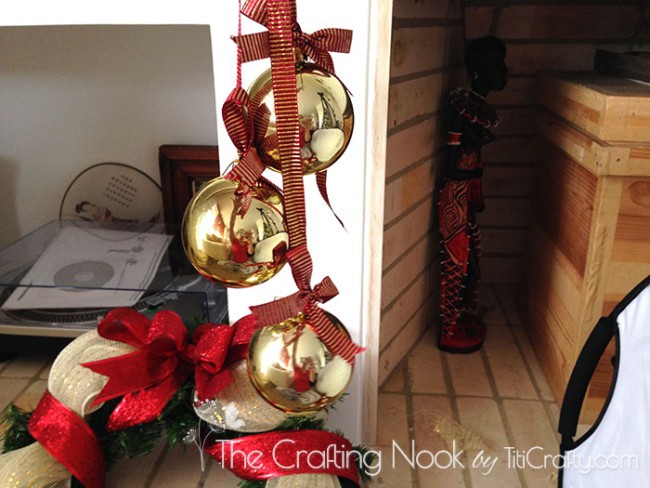 Finally I placed the Bow and the balls on the top of the wreath securing them with a strip of cord.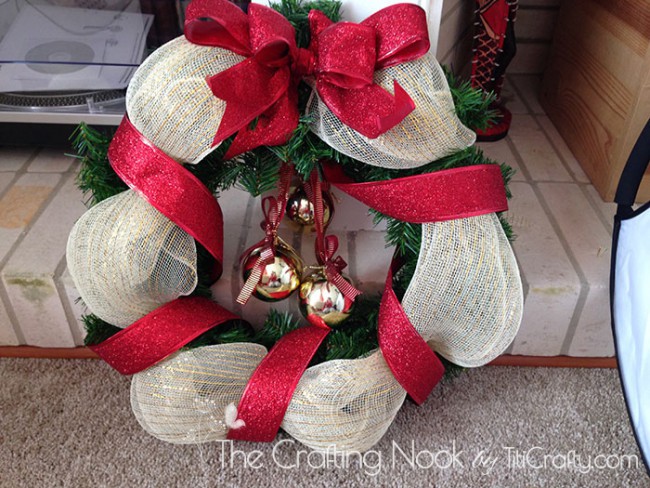 That's it! The Christmas wreath is ready to rock!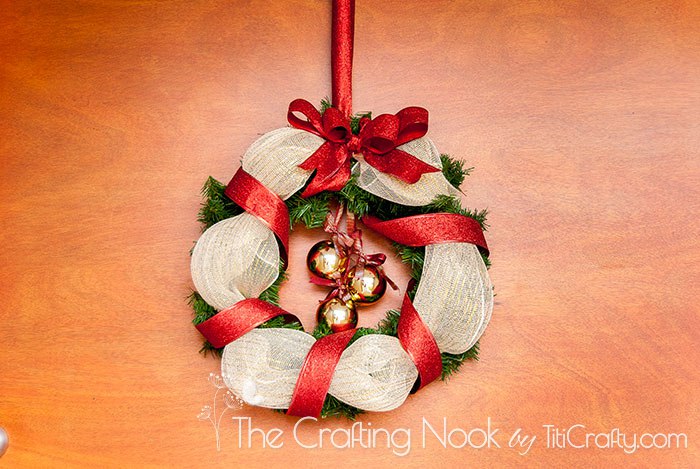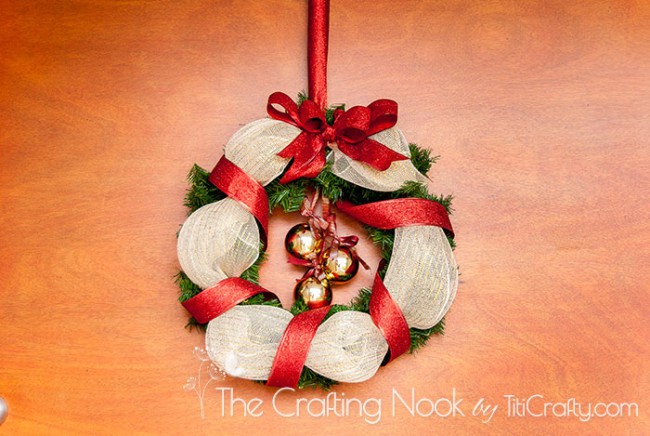 Using the wide ribbon I hang it on the door!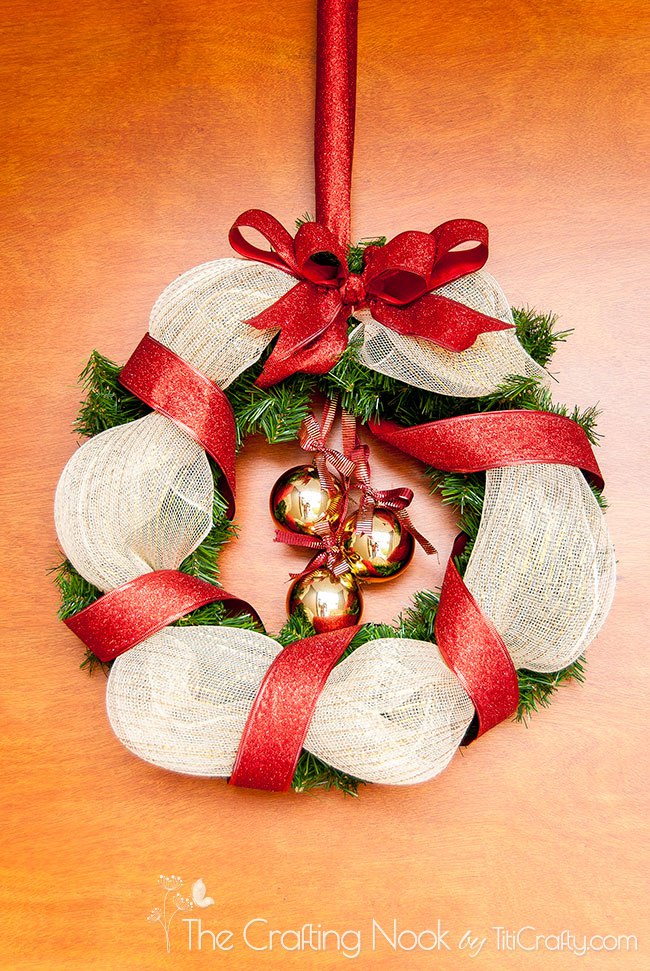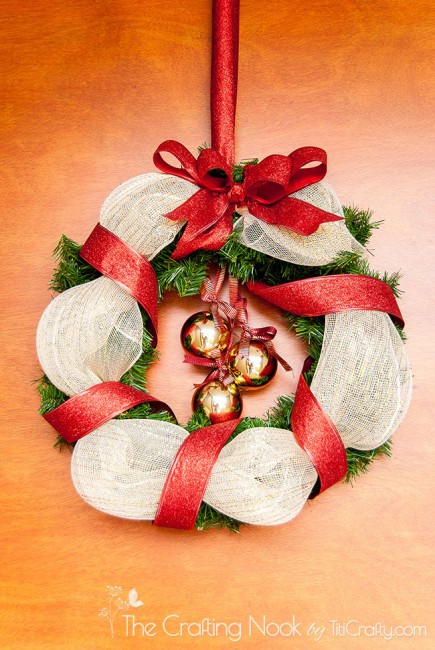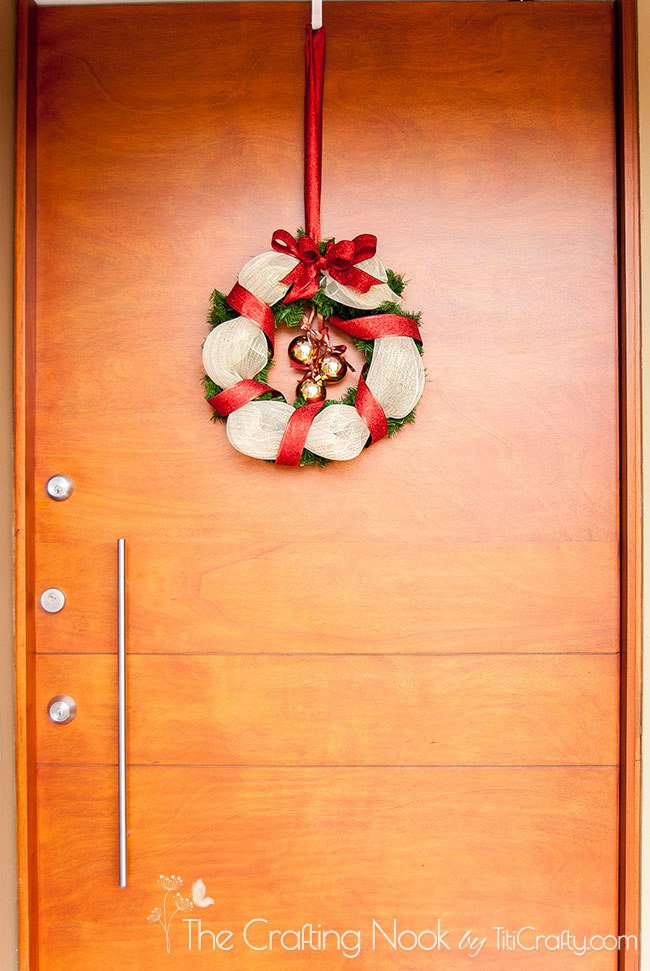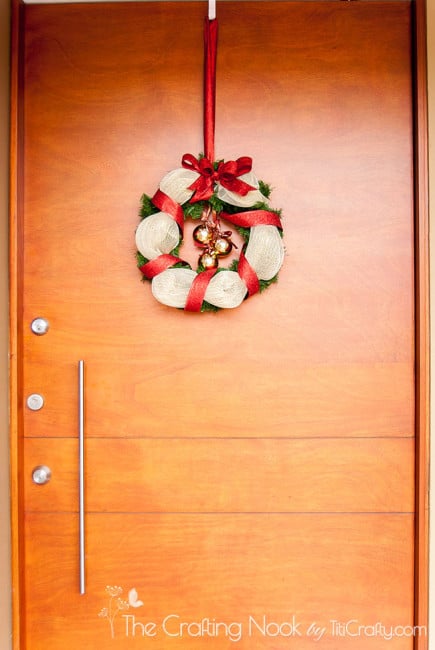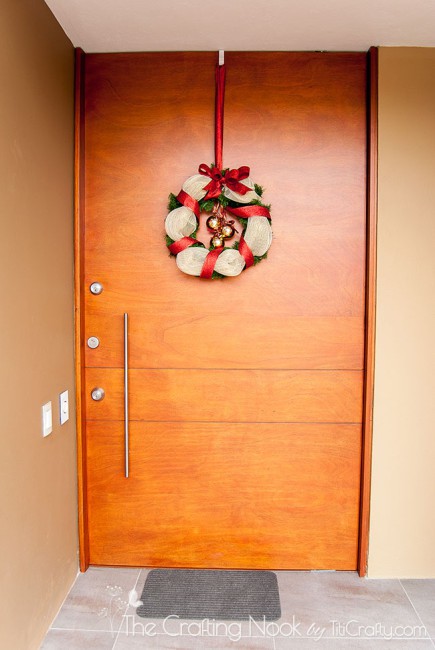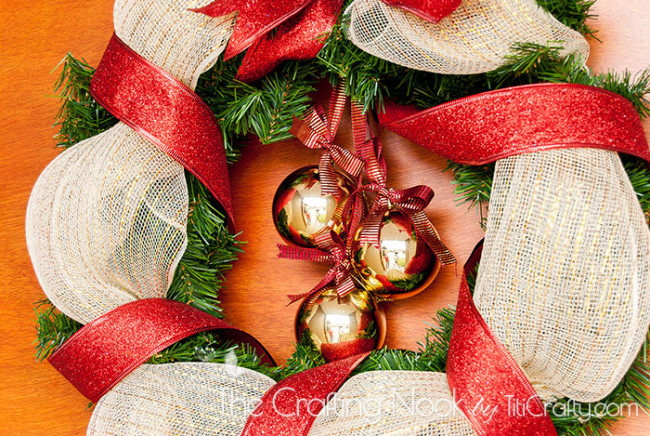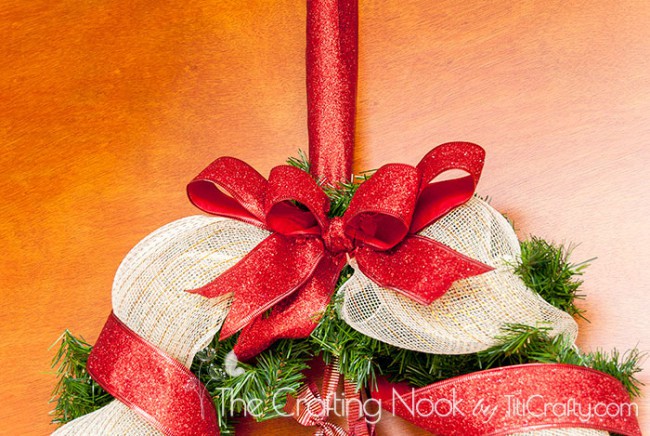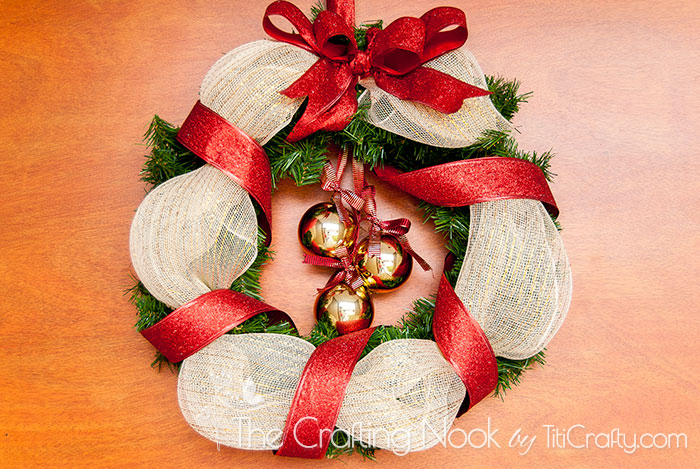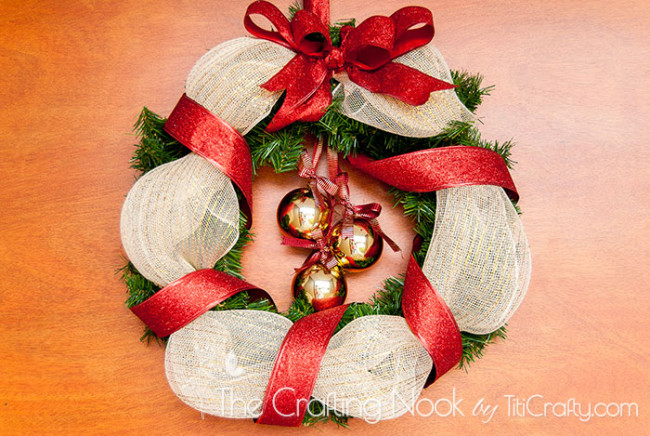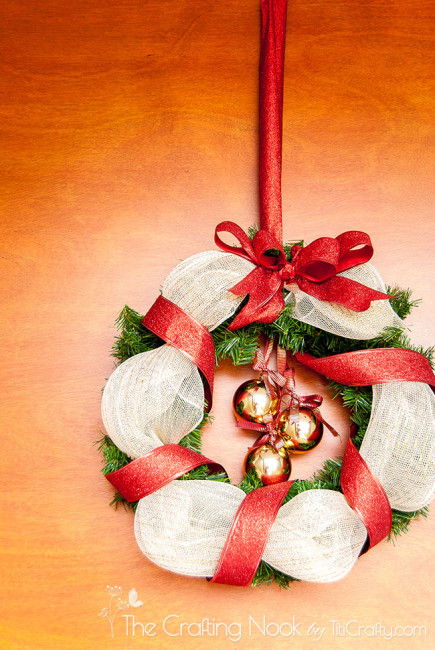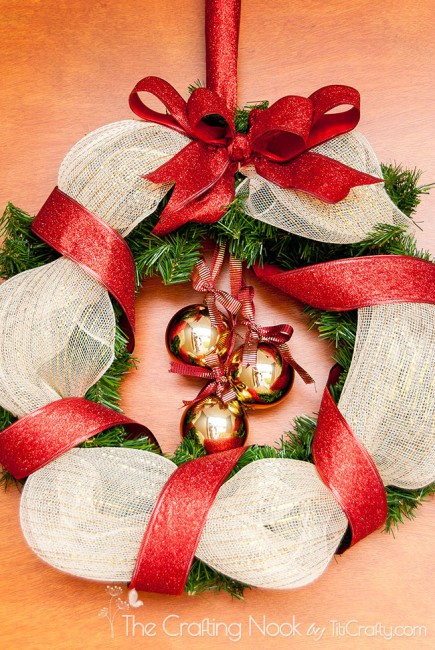 What do you think? Isn't it pretty and super easy to make?
If you like this project you might also love these too: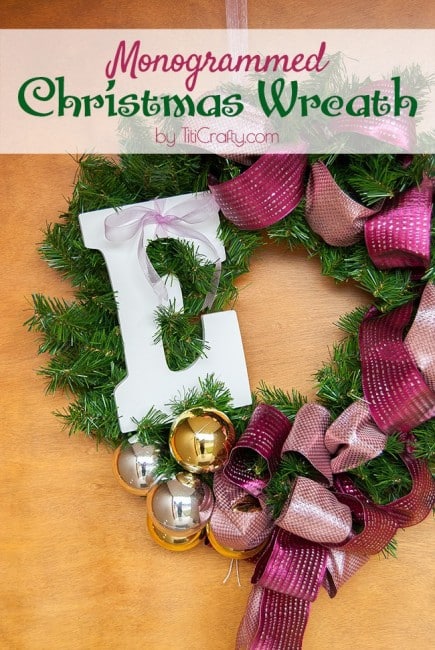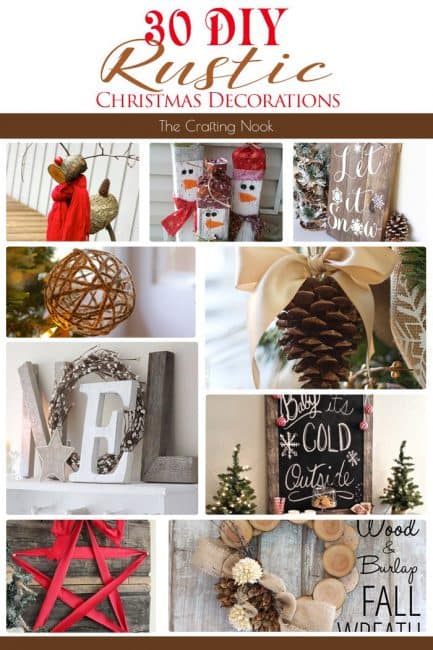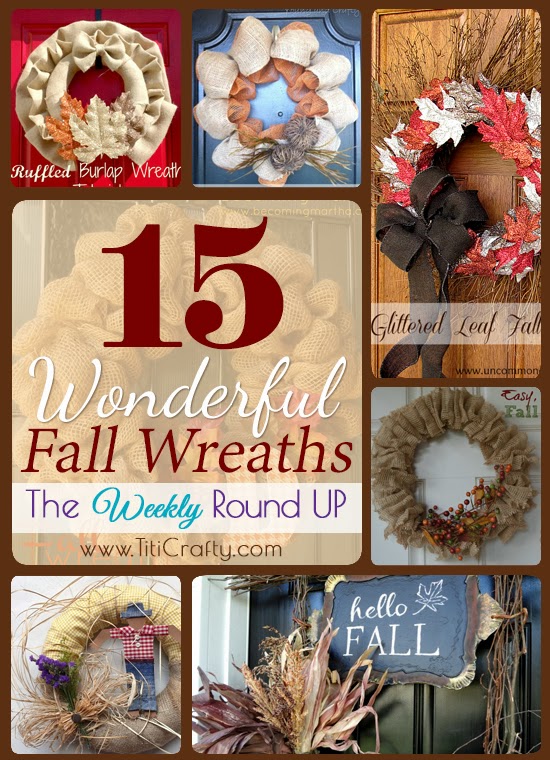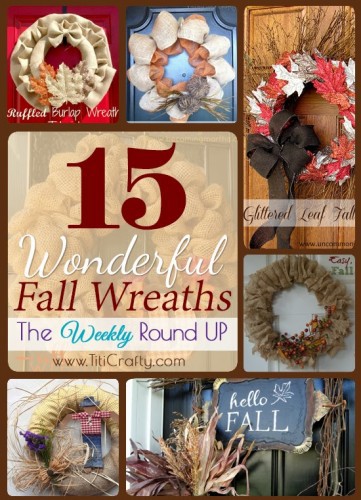 Til' next time...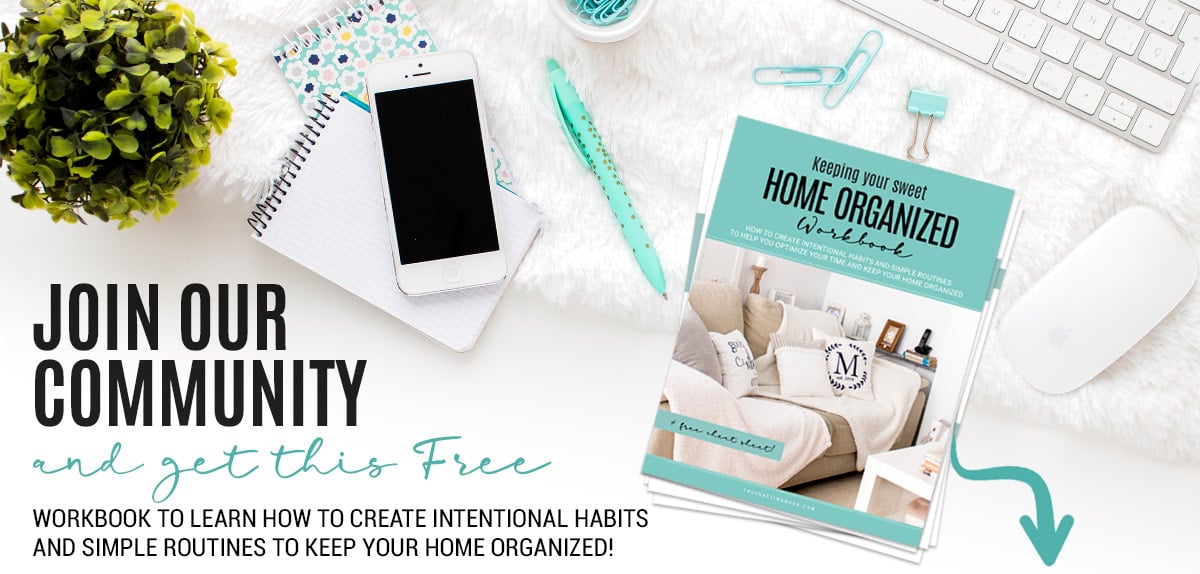 GET INSTANT ACCESS TO THE HOME ORGANIZED WORKBOOK
Plus freebies, printables, exclusive content, tips, stay connected, be the first to know great offers and Product Launches!
Disclaimer: By clicking on the "Yes, I want it" button above you are giving me your consent to collect and use your information according to the law and My Policy Privacy and The Cookie Policy. Zero Spam I promise!