How to Paint Buffalo Check on Fabric
Learn how to paint buffalo check easily on fabric with some paint and painter's tape. Watch a video tutorial on how I made some cute pillows for my living room.
Ok friends, I know this buffalo check trend is growing and I'm getting a little obsessed but let's face it, It's so pretty! I can't help it.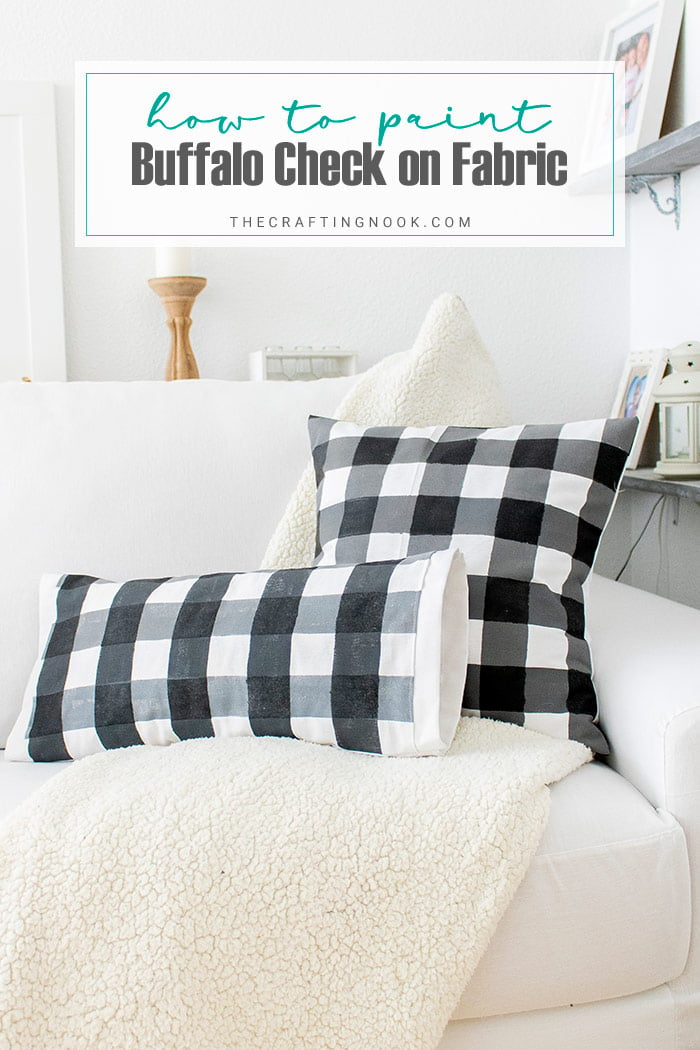 How to Paint Buffalo Check on Fabric
The problem is that where I live buffalo plaid is not so popular and very hard to find and when I finally do, usually it's expensive. So I had to get creative and try to figure out a way to create my own buffalo check.
I wanted so badly some buffalo check pillow covers for fall and Christmas and couldn't find the fabric. Then I came across Michelle's tutorial on how to paint buffalo check sign (so clever) and I said: That's it!!! I just discovered how to paint buffalo check so I would apply it to fabric and see how it goes.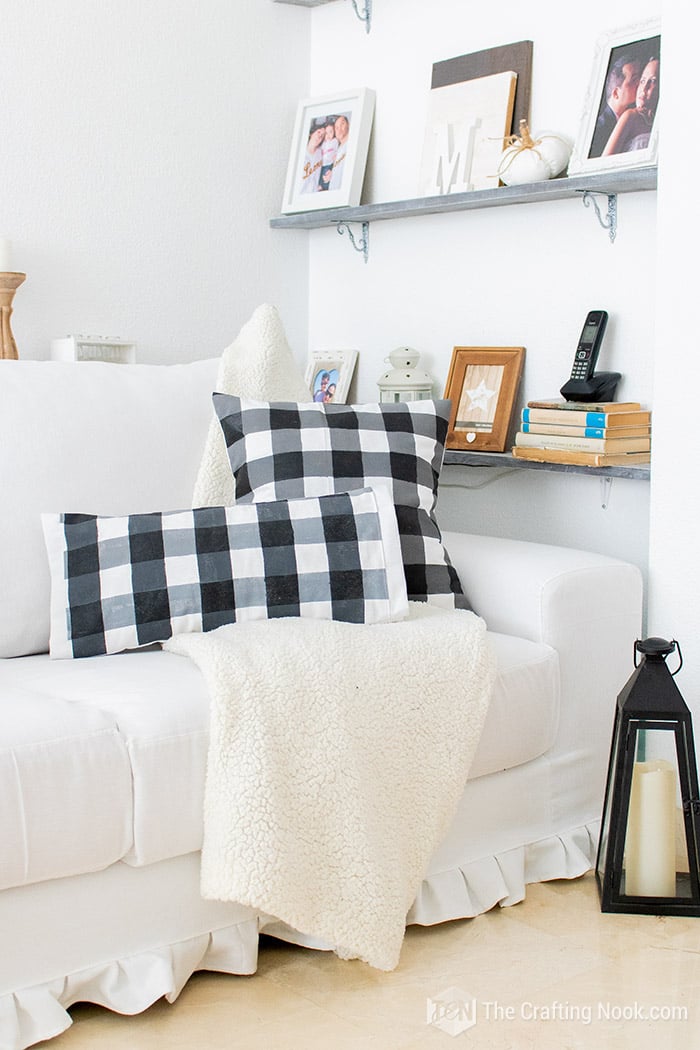 Learning how to paint buffalo check is so easy. You can either do it like Michelle does it over at Weekend Craft or you can find stencils like Donna does it over at Funky Junk which looks crazy amazing.
But for this specific experiment, I found that some masking tape would make it a bit easier so I went for it.
I made a test run on a smaller piece of fabric to make sure it would work and then despite the imperfections, I decided to create another one for a larger pillow.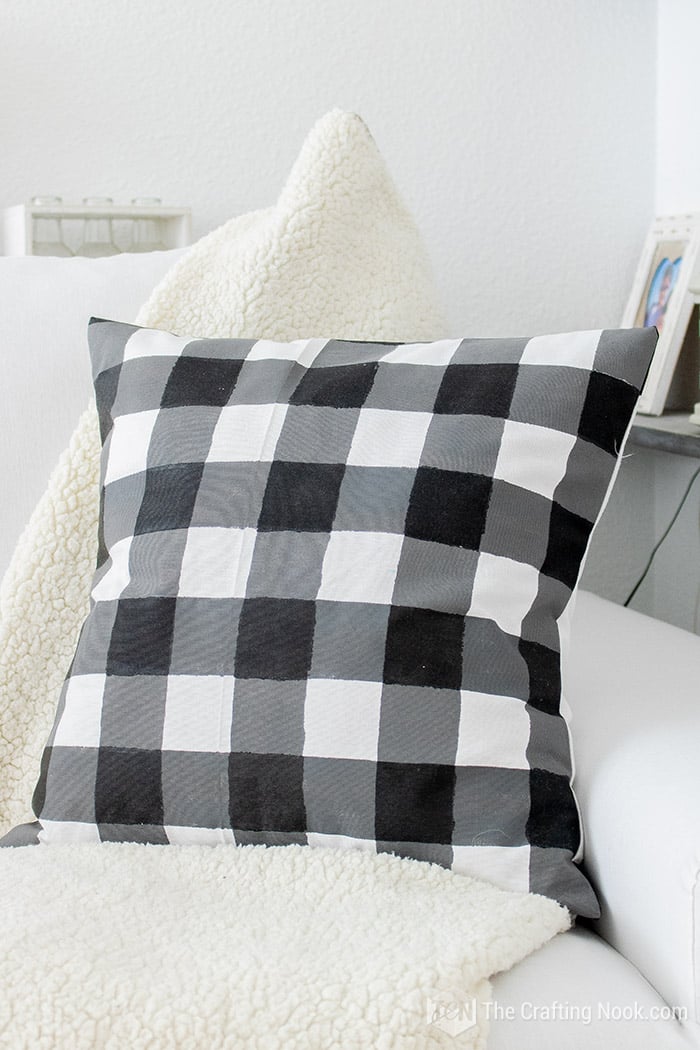 I just have to mention a few things I notice and that would be useful for anyone that would like to try this:
Avoid paints that have a plastic finish. Mine is like that and just after a few washes, it starts to feel like fabric again. But I must add that my paint despite being a bit plastic, the color lasts forever. All my painted pillows are still black after 2 years.
Find really good quality fabric paint. This is a must so your pattern will last long.
Don't aim for perfection, it will never be perfect but with patience, it will be so pretty.
It doesn't work for any purpose. I mean you it will be time-consuming and expensive to make a buffalo check tablecloth or something like that. Smaller projects are perfect for this technique.
Supplies to Paint Buffalo Check on Fabric:
Piece of white fabric
Masking tape (I used 2 Inches wide)
Black and white paint (grey if you have or create it yourself)
Brush
Plastic or paper plate
Plastic protection for your work surface.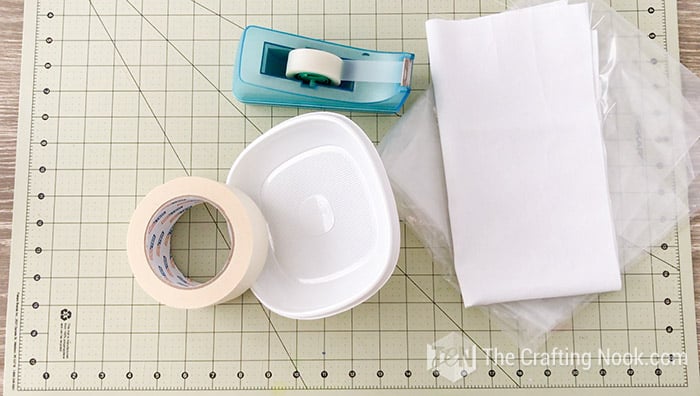 Paint Buffalo Check on Fabric Tutorial
I created this fun video tutorial if you like this kind of style! If you are more of a step-by-step photo kind of person, scroll down a bit and keep reading.
Firstly, Protect your working surface with a plastic sheet. I used my cutting mat and secured the plastic on the back with tape.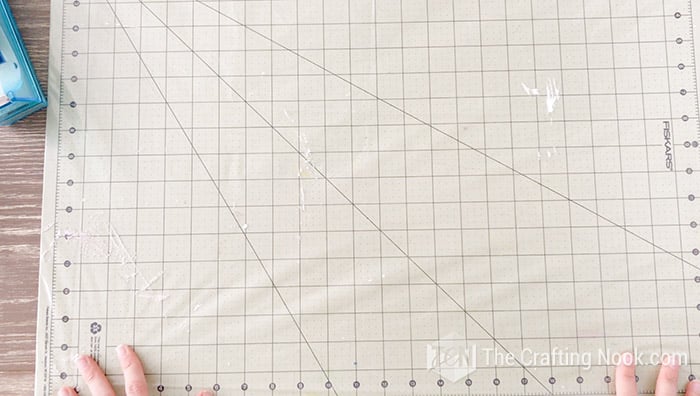 Lay your fabric piece on the cutting mat.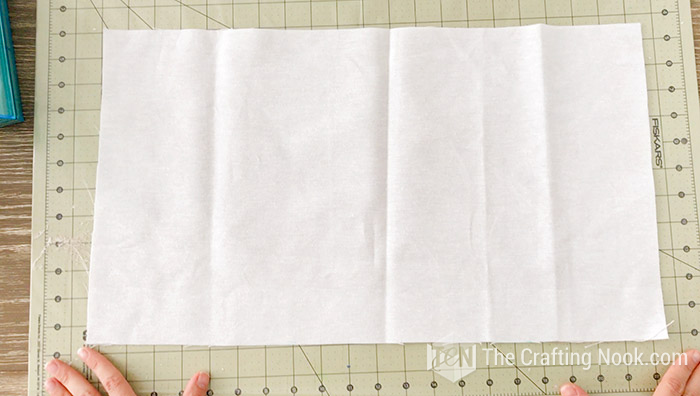 Then starting at the top of your fabric edge tape horizontal stripes. Press them down smoothly on your fabric to seal it so the paint won't leak through.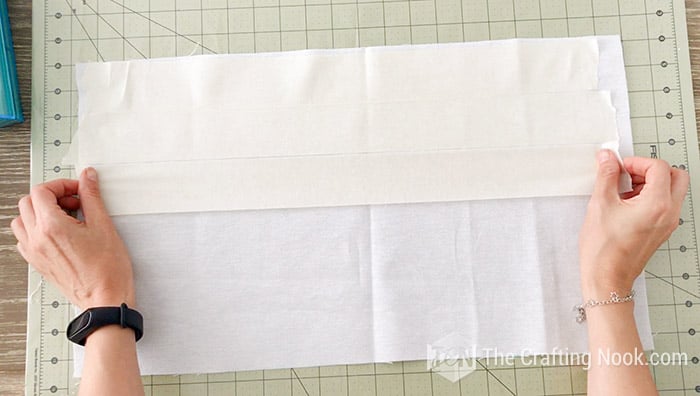 Use a piece of tape as a spacer in between stripes. Michelle is definitely right when she says it is a more efficient way than measuring and marking spaces with a pencil. Indeed!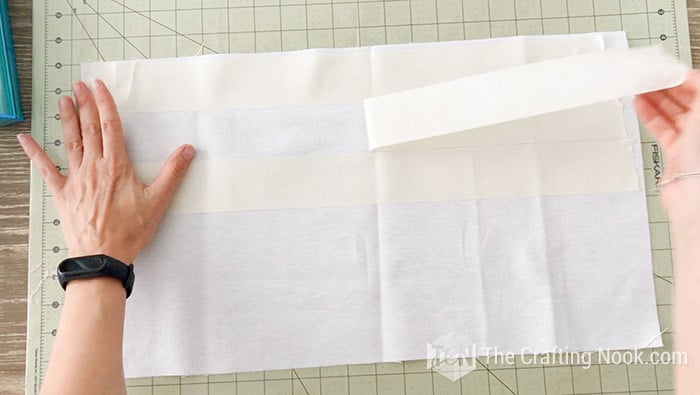 So you will get 3 consecutive stripes, then remove the middle one and place it right next to the last one. Keep doing this until you reach the end of your fabric.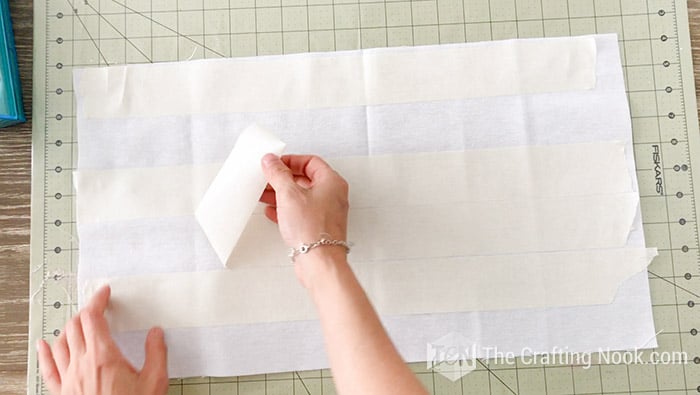 You will need 2 shades of grey and black.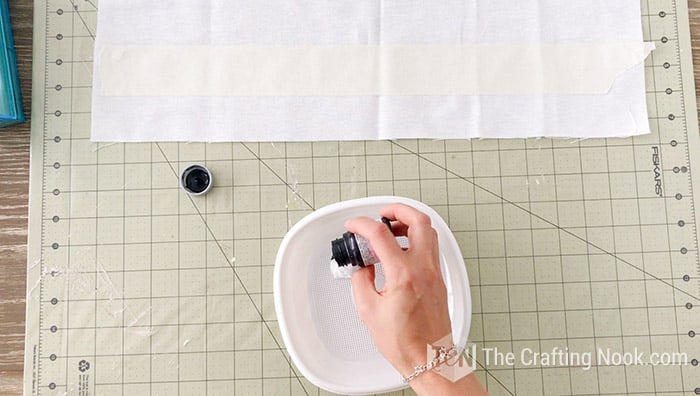 Start painting with the lighter grey stripes. You can either create your own grey or just buy your favorite shades.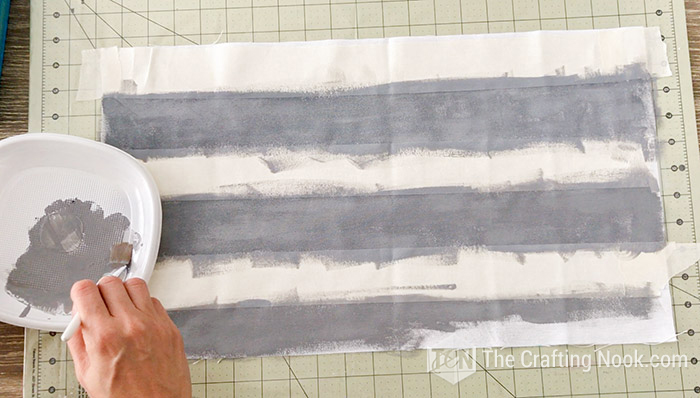 Let it dry for a few minutes and then peel off the tapes then wait until it's completely dry. Don't discard your tape stripes.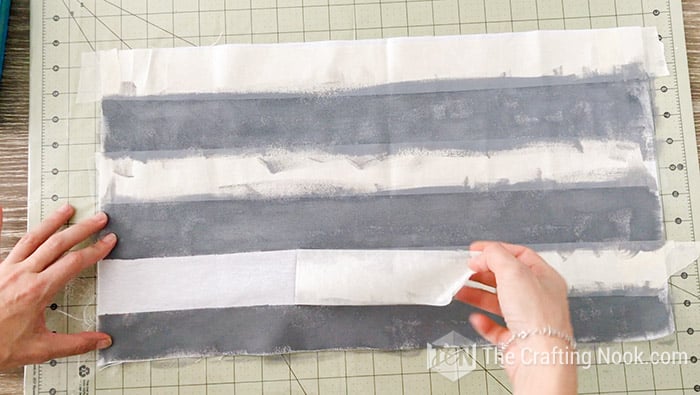 Once dry, Start taping your fabric creating vertical stripes from one of the fabric ends. Use the same technique described above.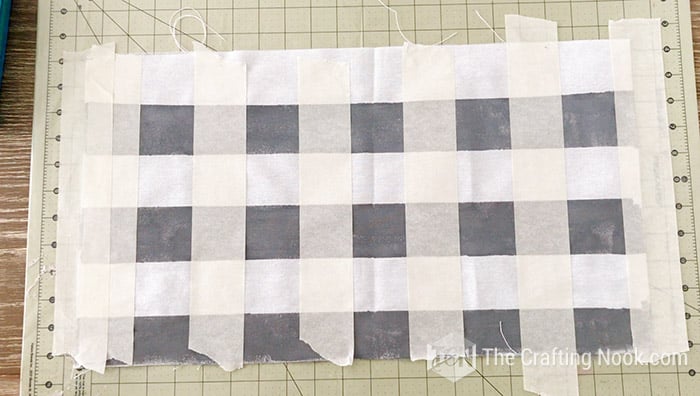 Paint your stripes using a darker shade of grey.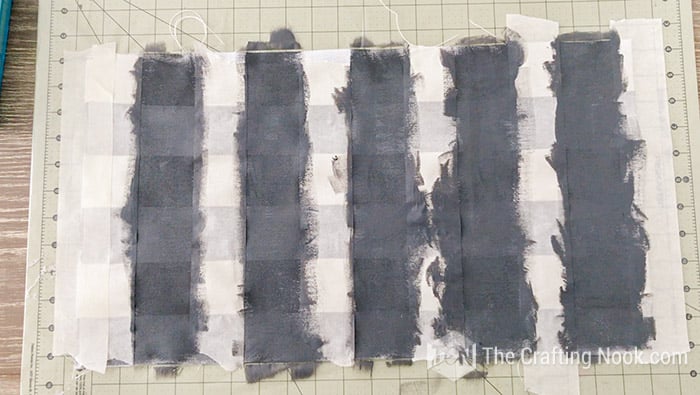 Let it dry completely but this time don't remove your vertical tapes. You will need them in place for the next step.
Once dry again, put back your initial horizontal tape stripes in the same place.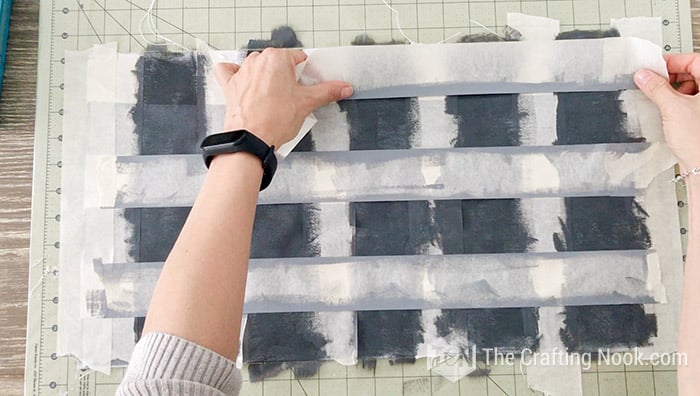 Now start painting the open squares on your fabric with black paint but don't soak your brush too much, just a thin coat will do.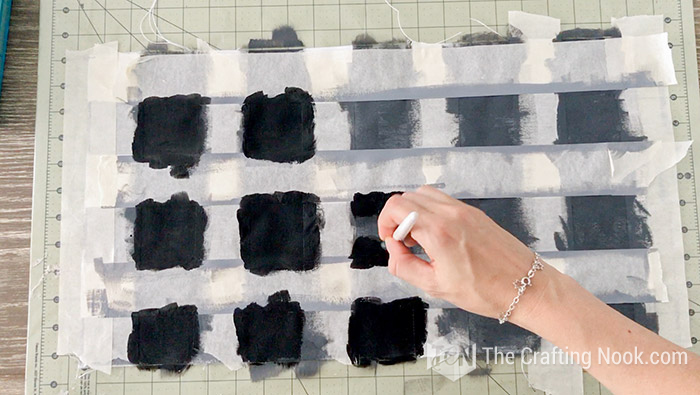 Let it dry for a few minutes and remove your tape stripes carefully. Then let it dry completely.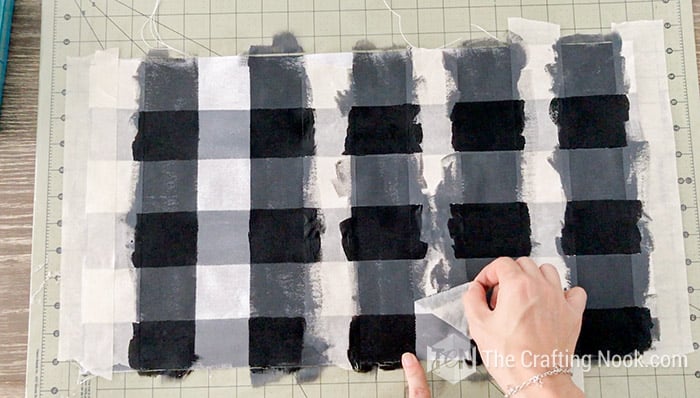 Your Buffalo check painted fabric is ready to use.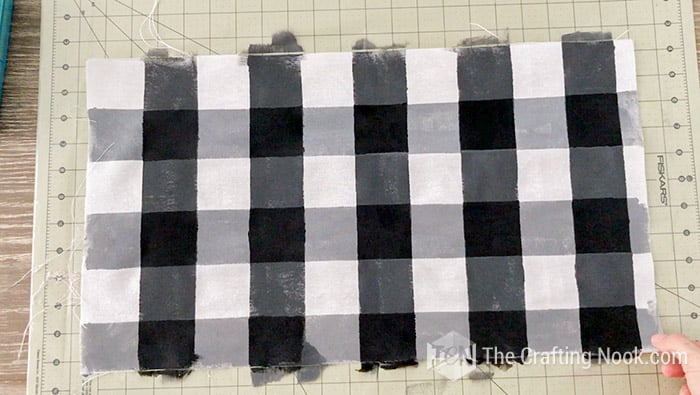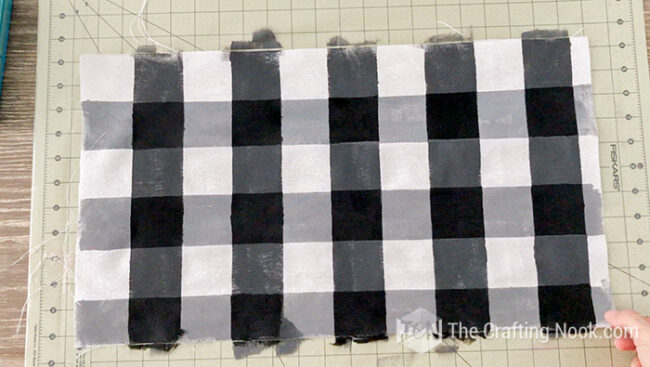 As I mentioned I wanted some cute buffalo check pillows so I used the fabric to create pillow covers.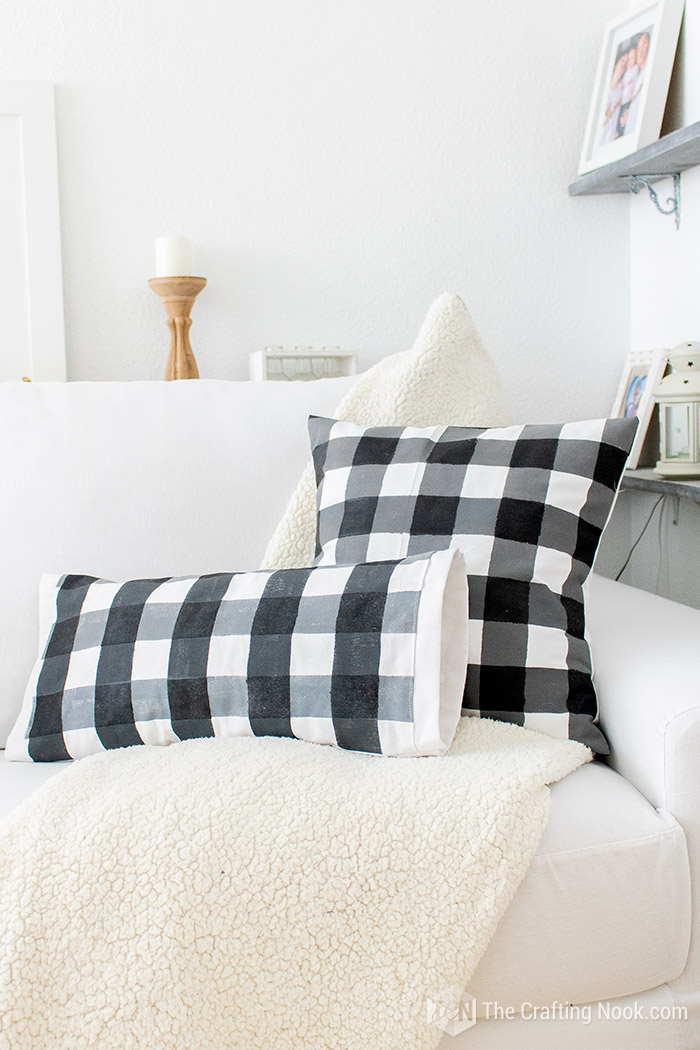 What do you think? Doesn't it look pretty? Not perfect, but still so pretty! I love it.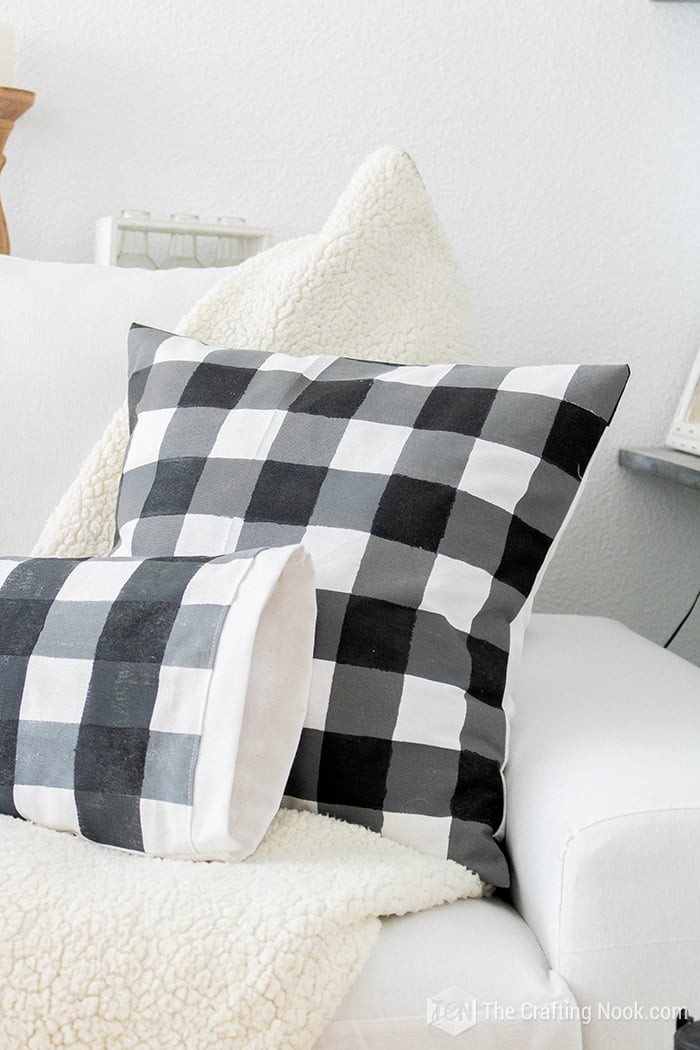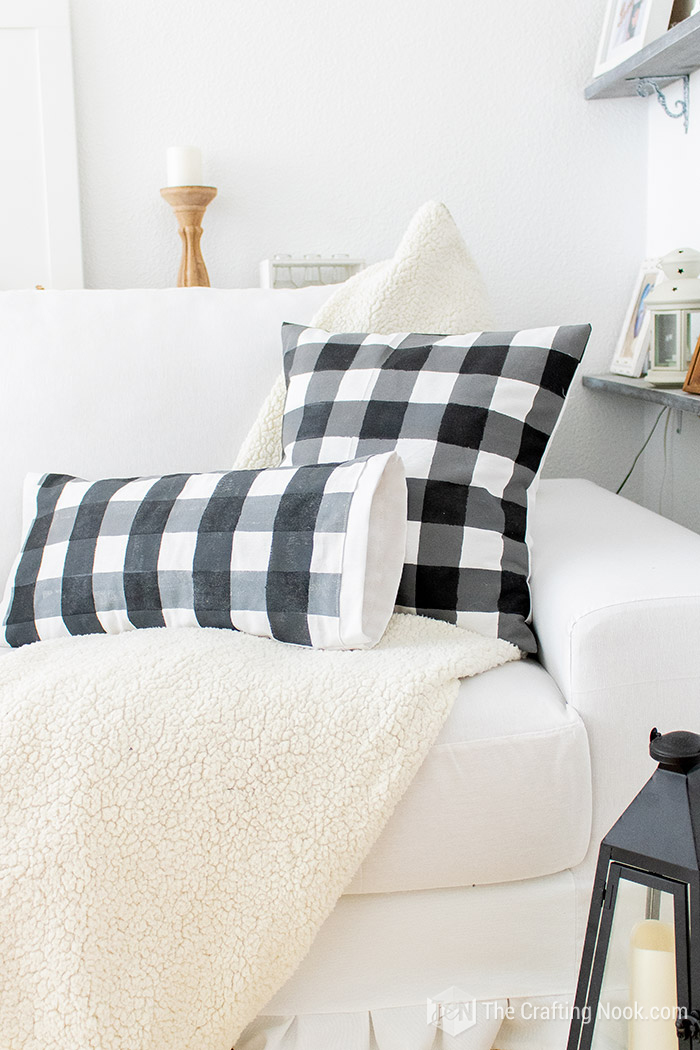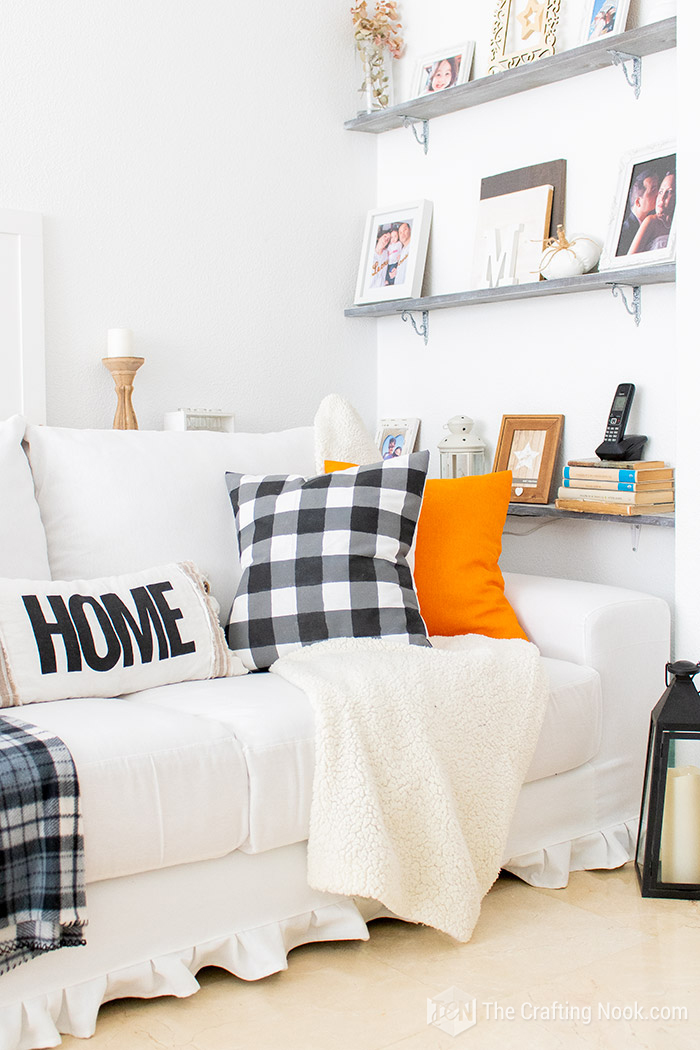 It was so useful to learn how to create my own buffalo check pattern. Now I can create wood signs, decor pieces, and even fabric-made things.
There's no need to discard ideas just because you can't find certain things where you live, you can definitely create yourself most things! I love that about creativity.
Well, that's it for today hope you enjoyed this tutorial and that it inspires you to create and be creative!!!
Found this tutorial useful? Don't forget to PIN and share it with friends!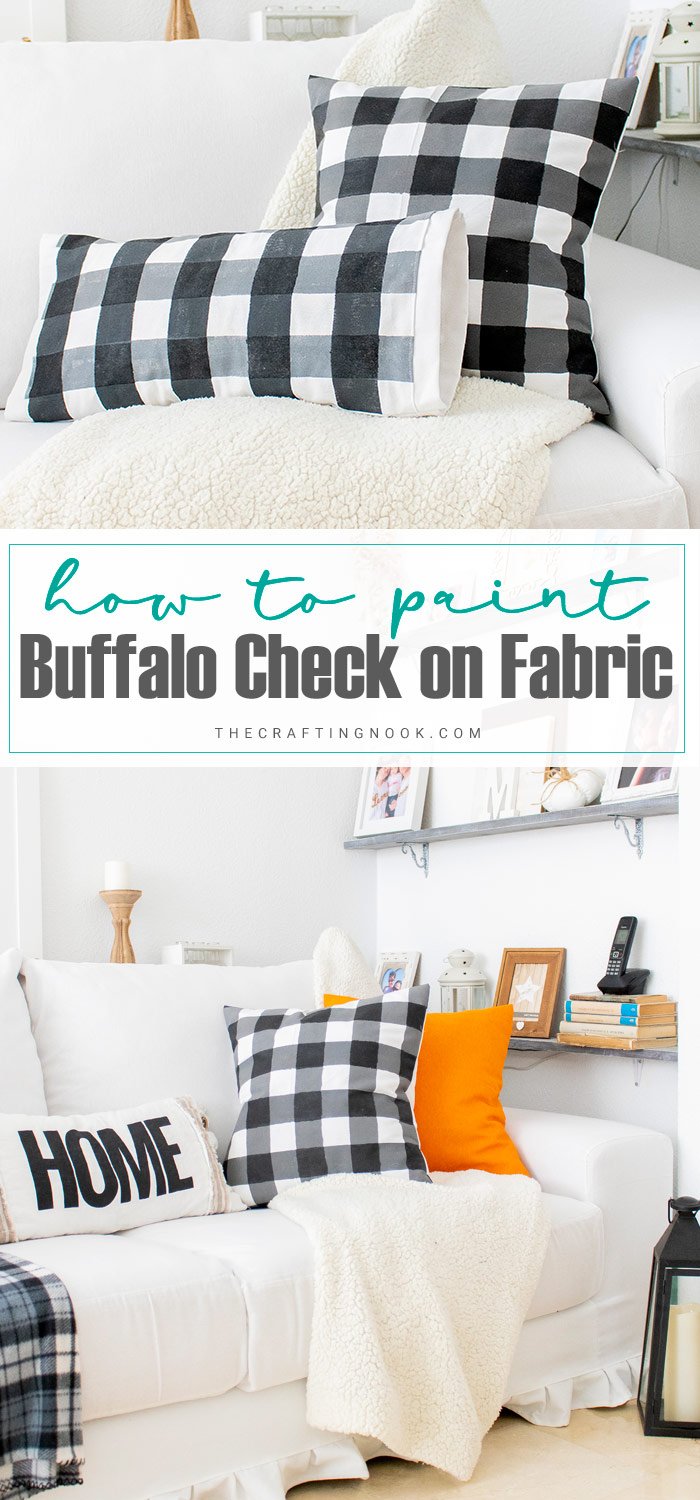 If you enjoyed this project, you might also love these too: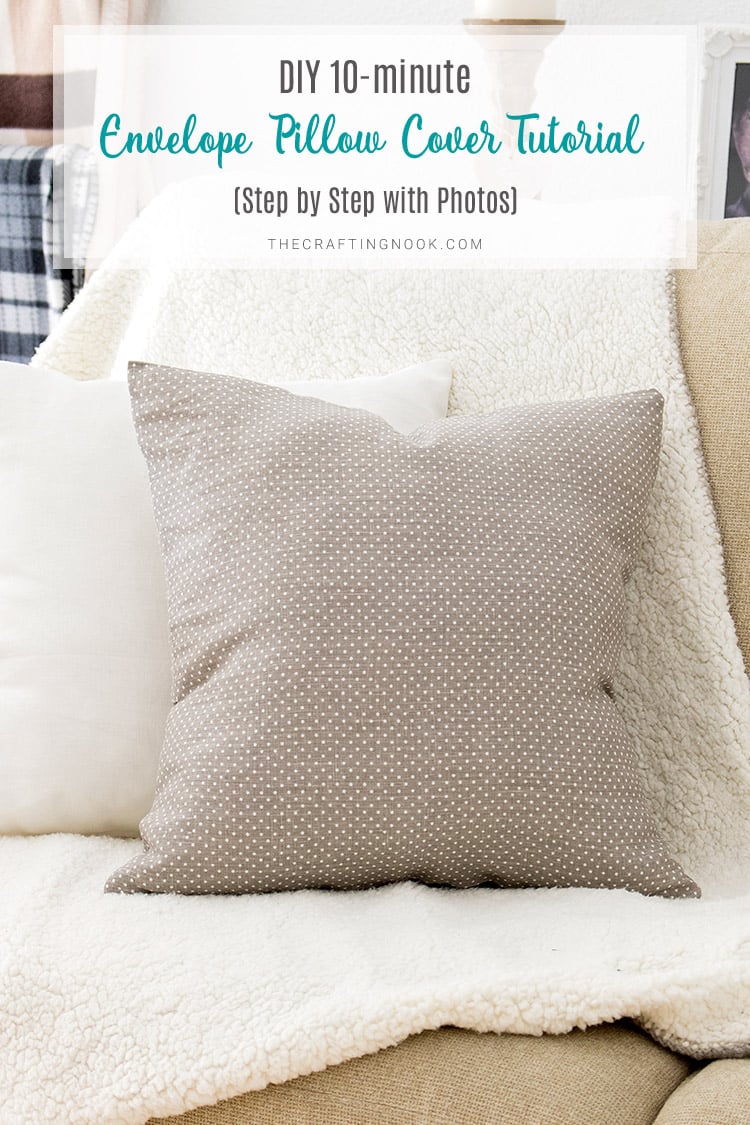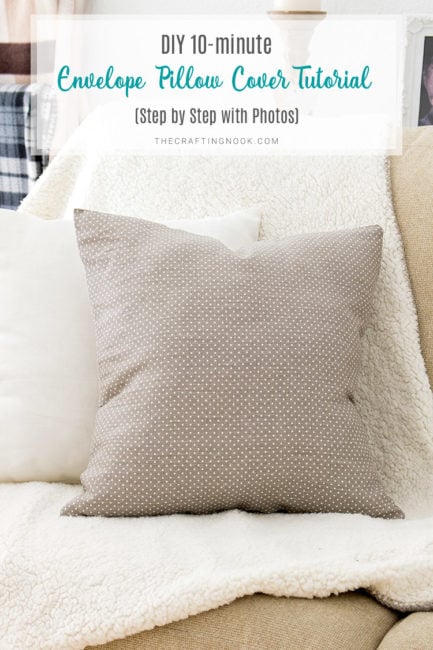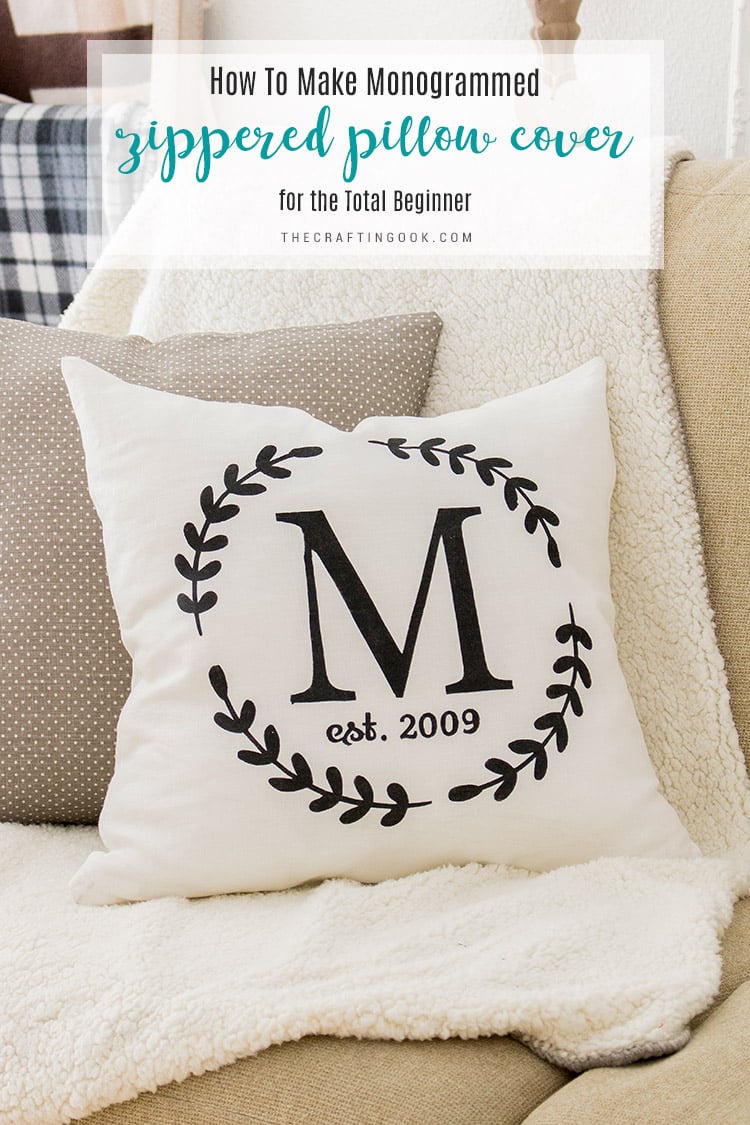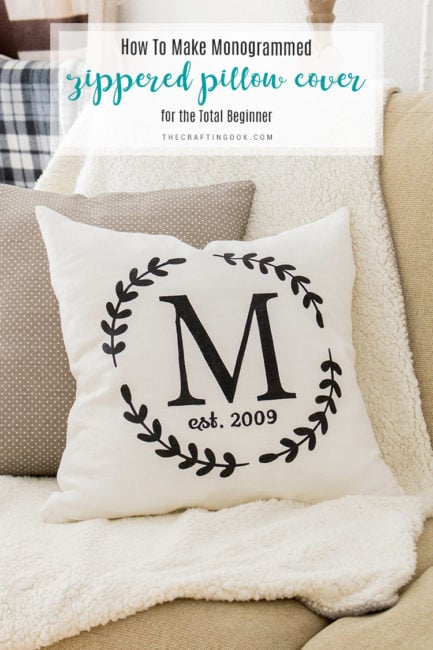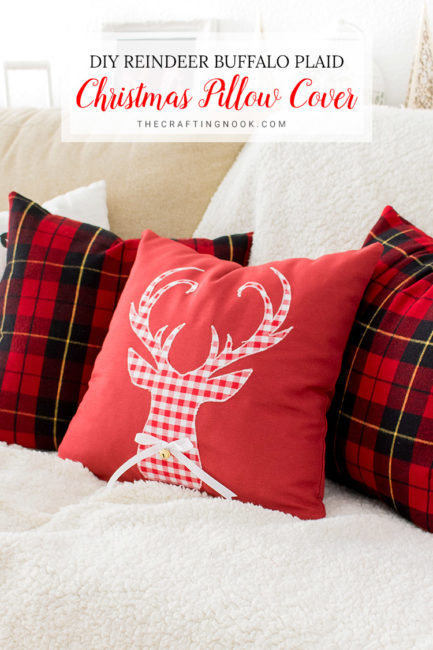 Til' next time...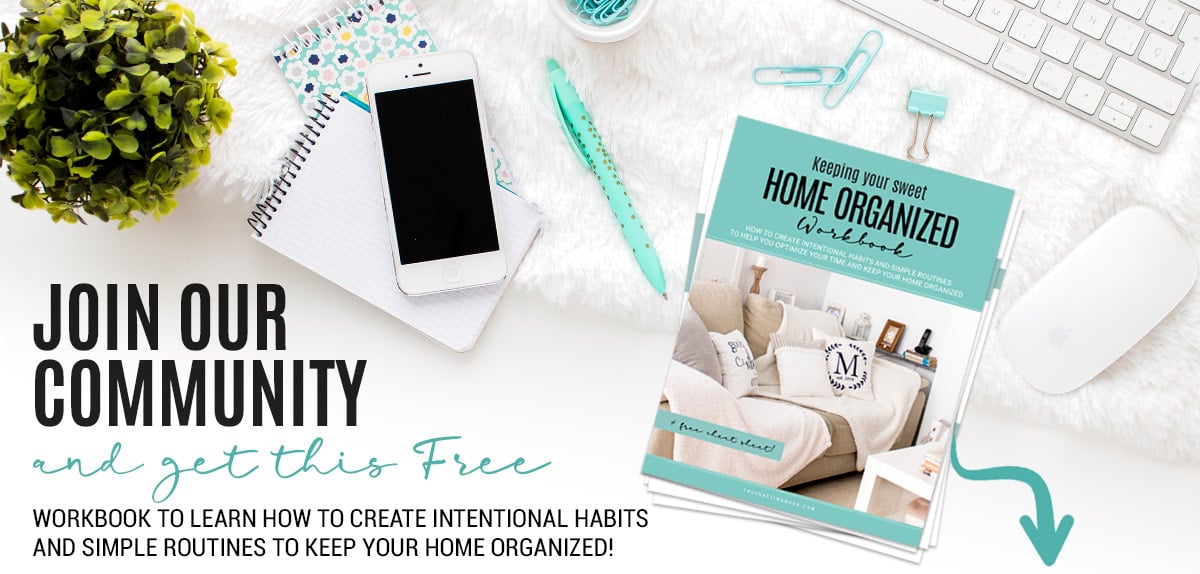 GET INSTANT ACCESS TO THE HOME ORGANIZED WORKBOOK
Plus freebies, printables, exclusive content, tips, stay connected, be the first to know great offers and Product Launches!
Disclaimer: By clicking on the "Yes, I want it" button above you are giving me your consent to collect and use your information according to the law and My Policy Privacy and The Cookie Policy. Zero Spam I promise!